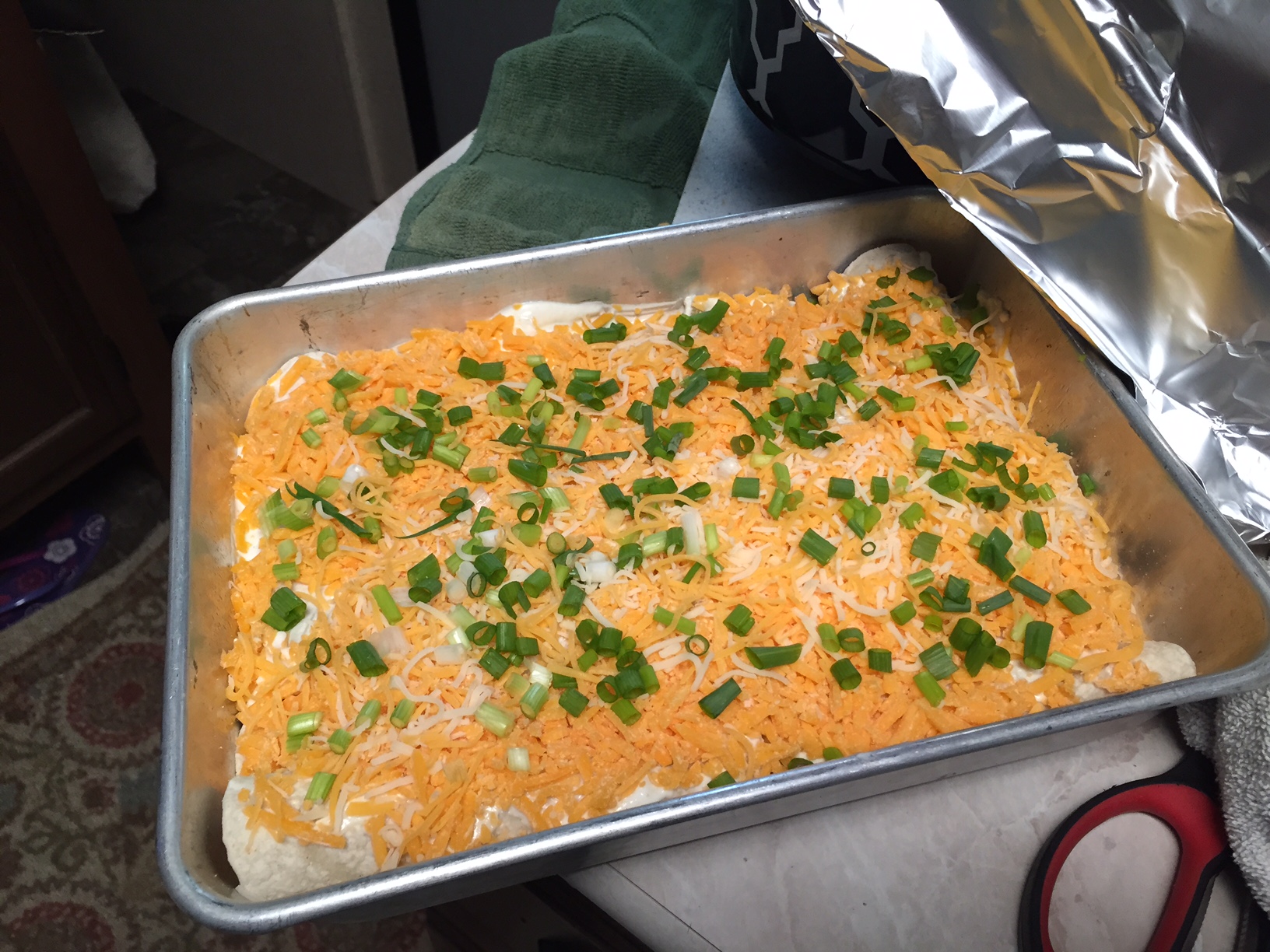 The camper fridge gets full extremely fast.  Even so, I lose leftovers in there sometimes!  I don't want to waste food, though, so today I searched out several bits and pieces and made enchiladas.  I usually use a tomato base with my enchiladas, but today I was focused on using some things up.
Here's what I did: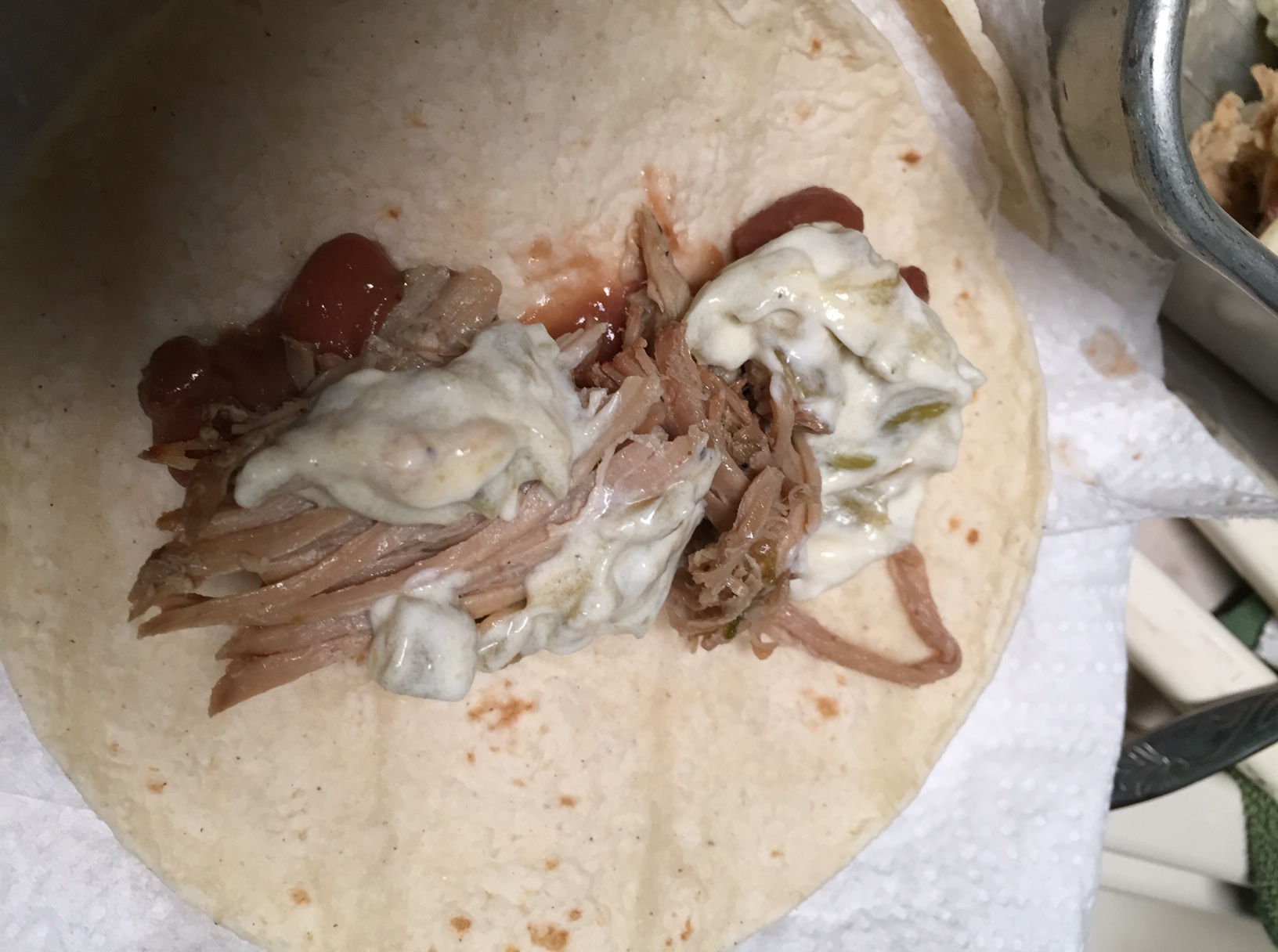 I made a filling:
–1 cup (approximate) lite sour cream mixed with 1 small can of green chilies (I used 1/2 in the filling and 1/2 on top)
–Pork leftover from a few days ago, cooked in crockpot with salsa verde
–pinto beans I cooked yesterday with jalepenos and onions in the crockpot
I put a little bit of each of these things into 10 warmed corn tortillas, rolled them up, and placed into a pan sprayed with non-stick spray.
I made sure to finish off the pork, but have lots of beans left for another day.
On top I put:
–the rest of the sour cream/chile mixture
–the last of 2 small bags of cheese–1 cheddar and 1 Mexican blend
–5 green onions, chopped up with kitchen scissors
I covered with foil and baked in 350 degree oven for about 45 minutes-1 hour, until warmed through.
Makes 10 enchiladas.
It would be so easy to use chicken, hamburger, or whatever meat you have left over.  Any cooked beans would work.  There could be more cheese, or less cheese.  Olives could be added on top, too.  It is a great way to use lots of little bits of meat that are leftover.  Everyone will feel as if they got a whole new meal.  I'm sure looking forward to dinner tonight!