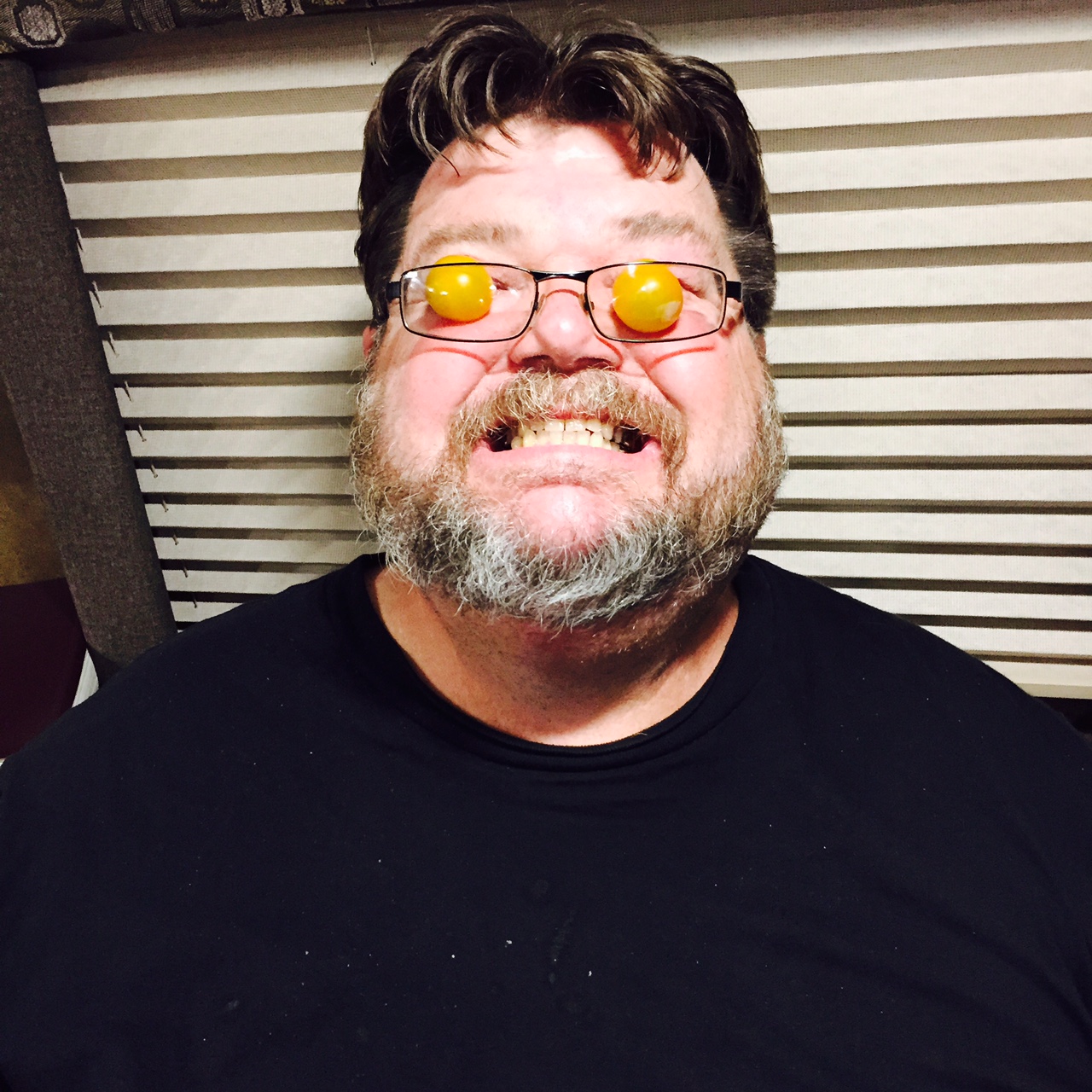 We got quite a bit of entertainment out of a 99c box of cherry tomatoes one evening.  I joked that this was Rob's mug shot:)  The kids were in stitches over his "eyeballs."
I did not do this post last week because we were without internet for the entire week while we cooked at high school camp.
Before we disappeared into the hills, we bought quite a few things at Grocery Outlet.  The tomatoes were one of them.  I took quite a few snacks, drinks, and a few other foods.  They were very reasonable because I was not picky as to what kind I bought, as long as it was inexpensive.   The kids , us and J's friends who were campers took care of the drinks.  The granola bars, etc., were used by the cousins and friends.  The Lucky Charms I got for 99c per box were enjoyed by Jake and Michaela (niece and nephew) on mornings they did not get up in time.  There were a few occasions where I needed to get some food at the camper for myself, a niece or nephew, or my aunt, but for the most part, our entire family ate with the camp.  I had taken fruits and vegetables, but have most of them left because there was plenty of that kind of thing served.  The food was excellent (I helped finish it up, but the lady who did the planning was amazing and had much of it prepared ahead of time.)  Rob grilled.  So, we did not consume our usual amount of grocery money last week.  We used it up Saturday and Sunday, though when we got back.  It was nice to have extra to eat out, guilt-free, and nice to restock our groceries in the camper.
The night we returned  to home base I stir-fried vegetables with 2 pieces of chicken and cooked rice for a quick meal.
We had our usual family Sunday dinner today.  We ate some leftovers from camp as well as some chicken we bought, along with garden beans.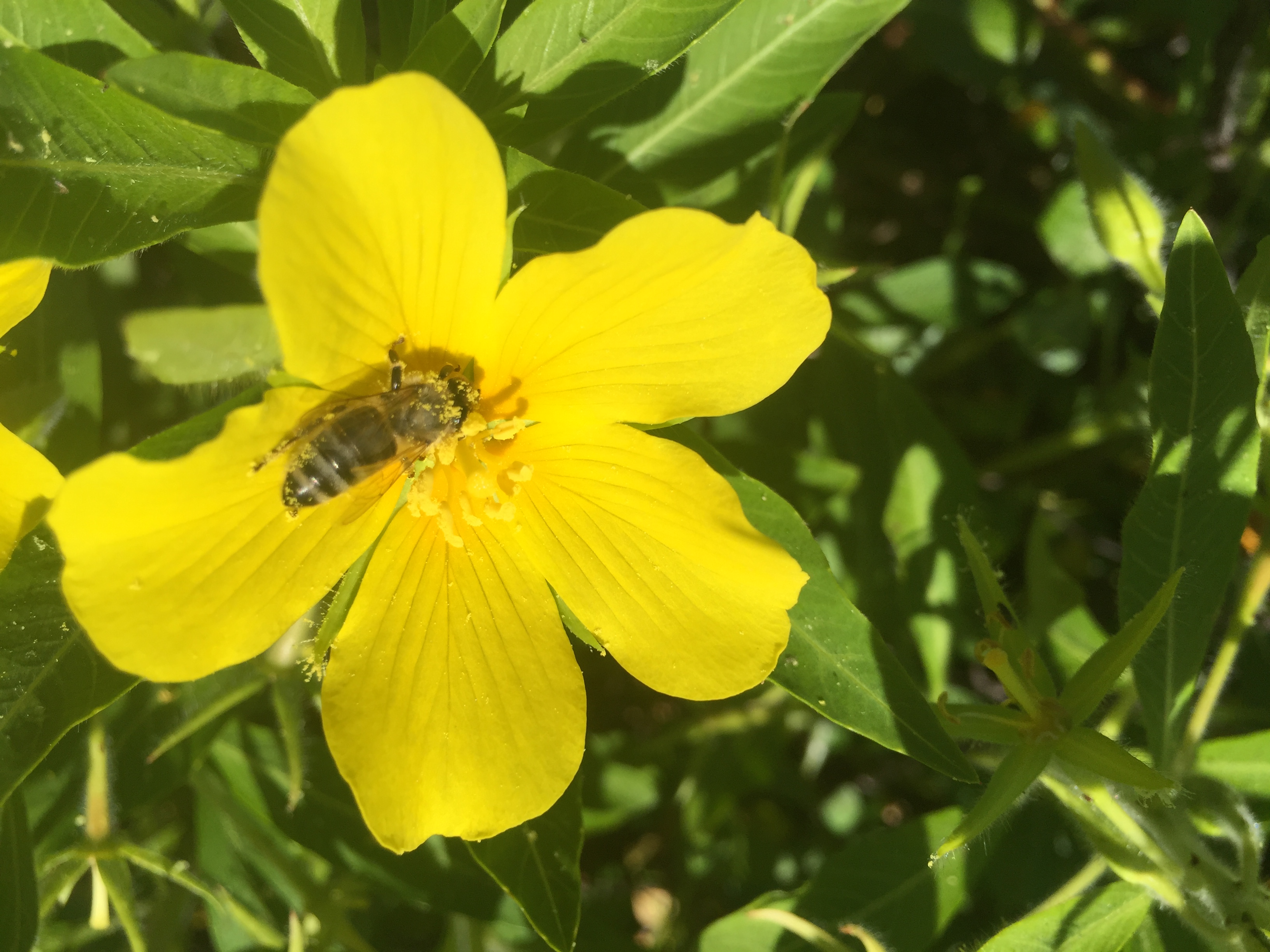 We enjoyed the lake and wild flowers.  I got to go on a boat ride, the first I've had in years.
My sister gave me some apples and pears.  I picked veggies from the garden.  My sister and I also weeded a bunch last evening, while we visited.  She canned about 60 more jars of beans while I was gone!  That makes around 150 quarts off those bushes so far, between the ones she did and her mother-in-law did.
I read "A Girl of the Limberlost."  Patsy is trying to read it and ran into a few things she did not quite understand, so I read it and am discussing it as we go along.  It's an old favorite, but I had not read it for years, so enjoyed it once again.
Tomorrow we get back to real life!  We have a plumber coming to look over the house we are hoping to buy.  Wednesday, we have an electrician coming.  After those 2 inspections, we should know a whole lot more.  I'm excited!