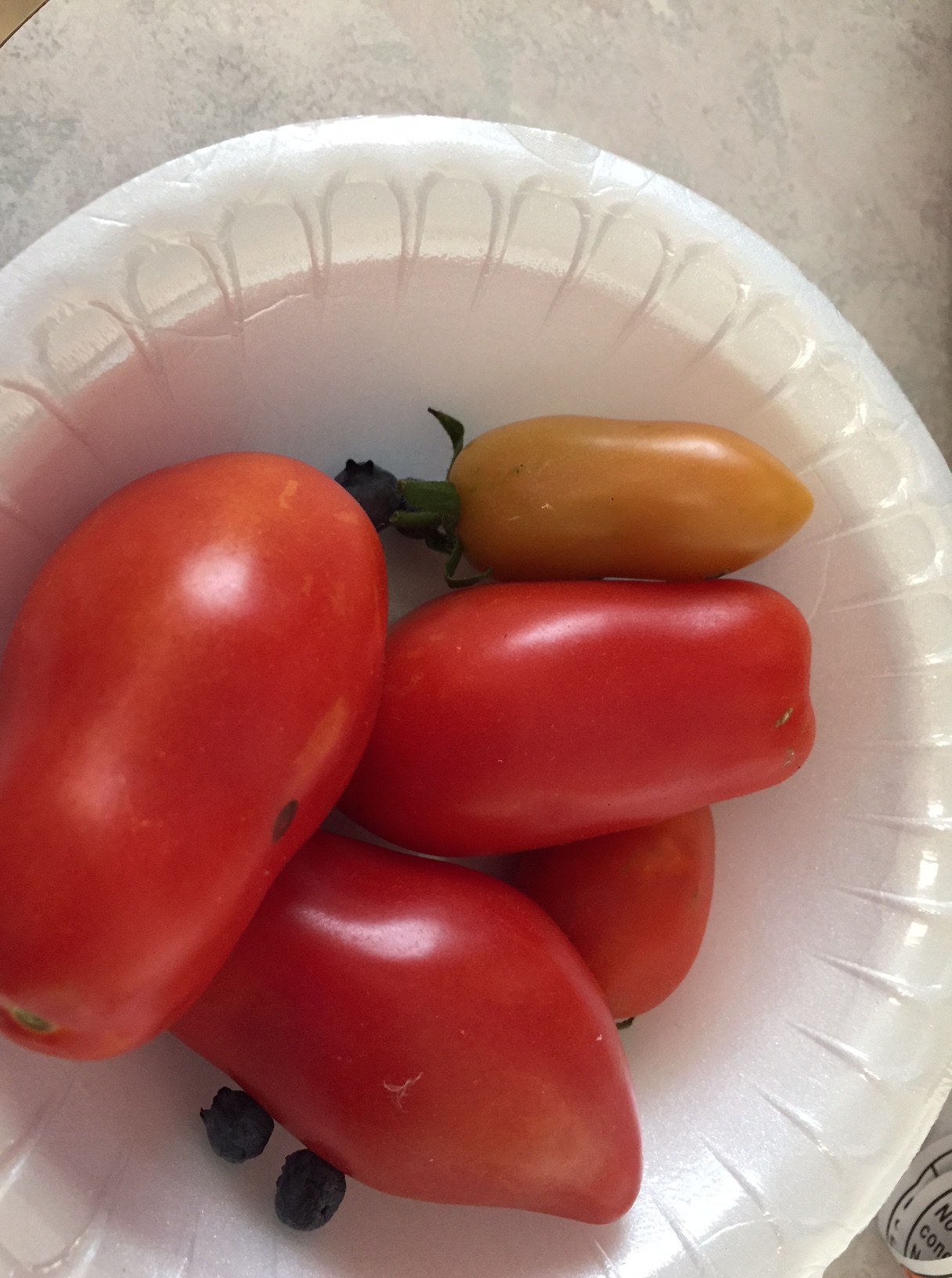 I am a little late posting this because we have been so busy saving money:)
We have been working early and late to empty the storage unit.  You have to pay for the whole month even if we only stay one day into September, so I am happy to report, it is empty as of noon today.  We piled most of the boxes in the shop.
I found a few tomatoes on the bush at the new house.  We have been eating down there a lot, as we work, and they have come in handy.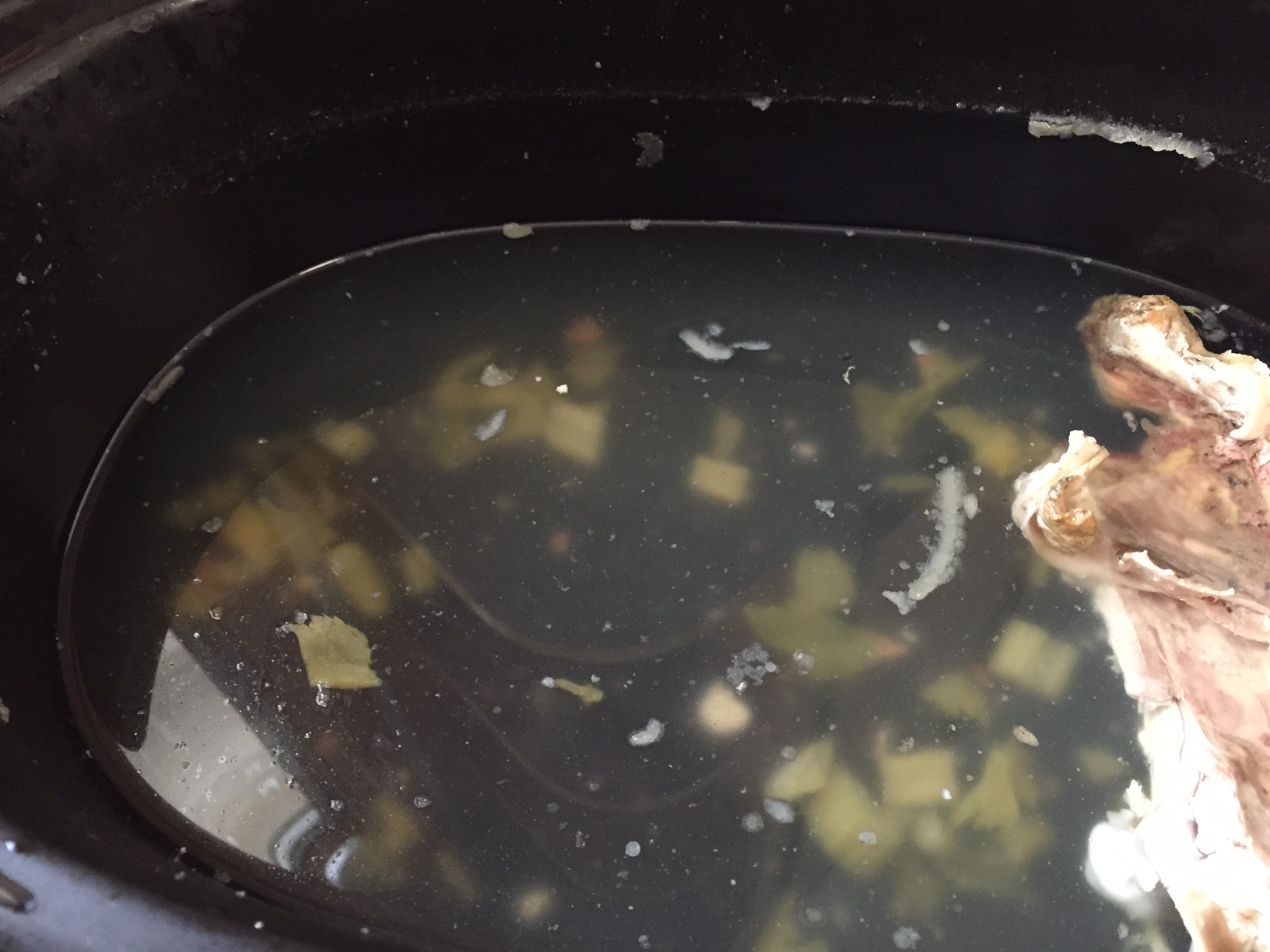 My aunt found my crock pot in her garage, so I was able to make some broth with the carcass of a chicken Rob had barbecued.  I froze the broth today, along with a baggie of bits so I can make soup soon.
There was enough chicken to make chicken salad for lunch.  I had planned to grab a can of tuna off of the shelves, as my food storage has been slowy making its way onto the garage shelves, but realized there was no can opener yet!  So, thank goodness for the remaining chicken.  The soup will be a little less meaty, but no one cares:)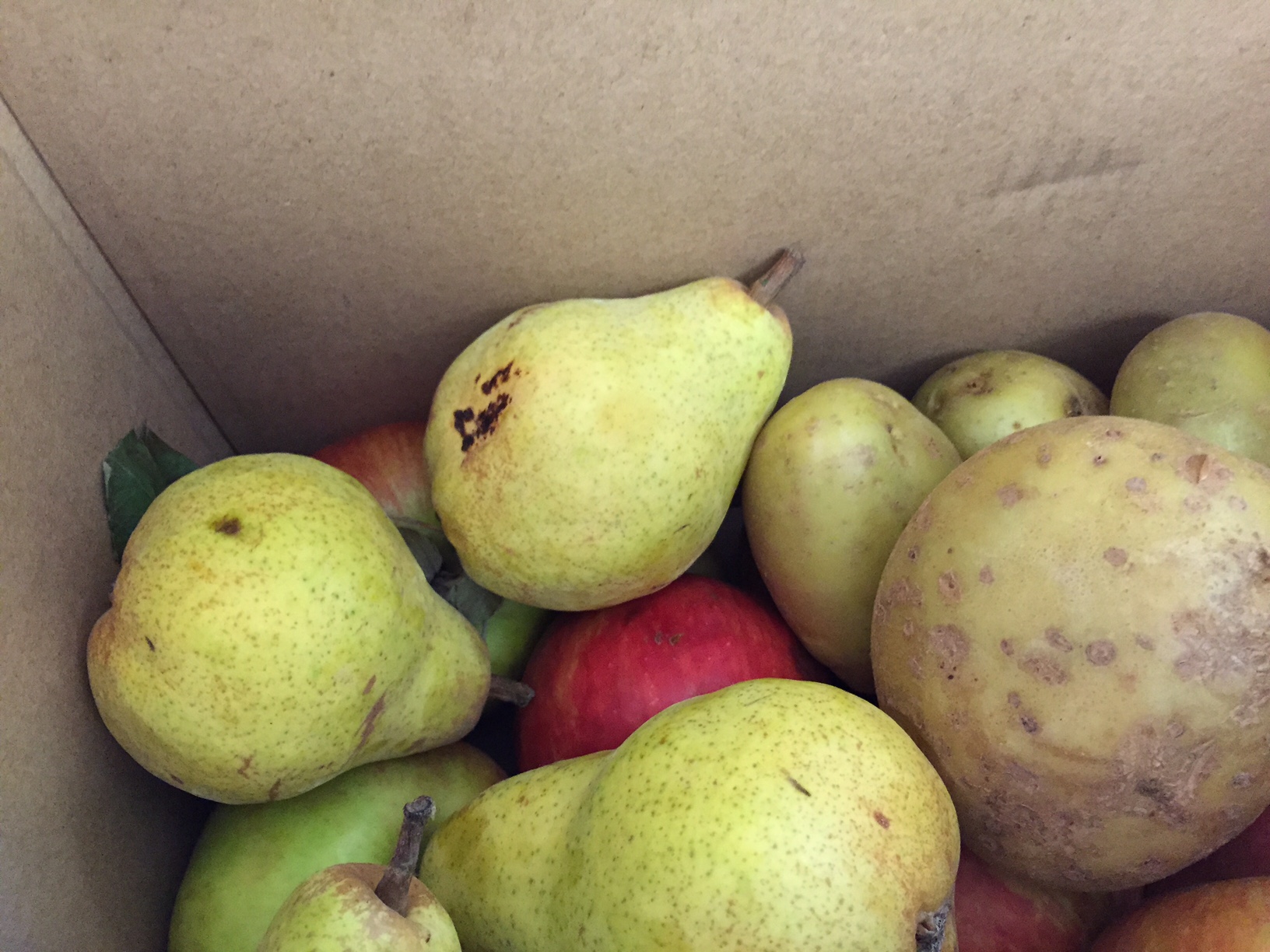 My aunt was given more pears, apples and potatoes than she could eat from a friend, so she shared.  We have been eating pears with our lunches for the last 2 days–yum!
My sister is watching Patsy, so Rob and I are off to a date, for the first time in a long time!  Because of where we are in our lives, the first thing we are going to do is unload boxes into the van from his mother's garage…..but then, probably out to dinner!
I can't put anything into the main house until the floors are done.  They start that tomorrow.  But, the kitchen, laundry room, and garage are not affected, and the shop is available, also.  So, we are going to keep getting our things from wherever they are and putting them in there.  I have already emptied several boxes into the kitchen and garage and will continue to do so as things surface.  We are busy, but I'm pretty excited to get to move to this phase!