There are things in the garden that I plan to pick this week.  I'm especially excited about the boc choi.   I enjoy it in stir-fry and chicken soup.  I think I'll make both, as my sister brought some from the farm garden as well.  It has been pouring rain, but I think we have a couple of dry days now, so hopefully, I can carve out enough daylight hours to get out to the garden for a bit.
My sister also brought potatoes, onions, squash, and other produce from the garden.  It's coming to an end with all the rain, but we sure have harvested a lot this summer.
We have been crazy busy around here.  On Saturday, Rob rounded up a couple of friends and we got the freezers moved.  I cannot tell you how nice it is to have my food all in one place!  We spent most of the day moving them, and organizing the food.  Now I know what I have to work with.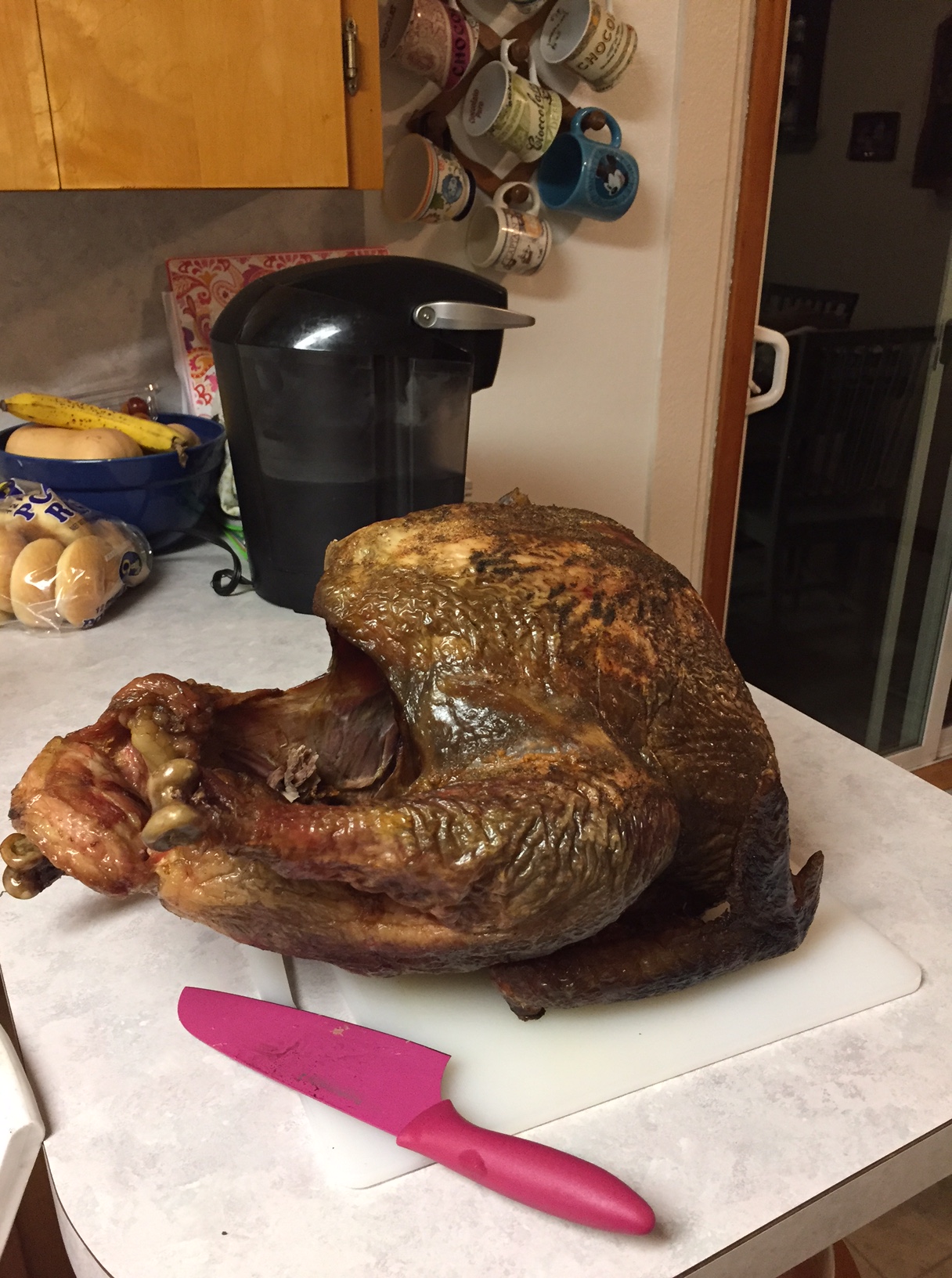 He immediately thawed and barbecued a turkey.  We found we still had 4 of the ones he raised last year.  We were only remembering 2, so it was a nice surprise.  Now I've got turkey bits for casseroles and sandwiches, and broth.  Some I will use right away, and some will be frozen.  I also will take turkey on Sunday for family Sunday dinner.
We also found a lot of steak, so enjoyed a nice dinner with friends on Sunday night and feasted on steak. It was so good to see them and since Rob barbecued, it was an easy mess-free dinner.  We cooked green beans and baked potatoes and my friend brought dessert.   It took me a little bit to figure out how exactly I was going to navigate the new house with company, as it was the first time, but we figured it out, everyone had a seat to sit on, and we had a blast catching up with our friends.  And…..there's still more steak.  Every fall, we buy beef from a farmer and we did not use as much this summer as usual because we had difficulty accessing it.  Clearly, when we did, we grabbed hamburger:)  The new beef will be coming, and so we need to use the old up.  I don't feel sorry for us!
I've been packing lunches for both Patsy and Rob.  I took one with J and I when we went to my dr. appointment on Friday as well.  Not only is this frugal, but I seem to get so sick when I eat fast food anymore, that it's just better all around for me. (You never know if a little wheat got in there, and I react so much to it) I was able to combine errands that day, since it was all the way up in Portland.
We continue to go to the YMCA and exercise.  The girls are getting into their dance classes.  I still have a little more dance wear to buy for Patsy, but will probably order it on-line.  The items I bought at Walmart on clearance for only $2-7 are working  fine and have not fallen apart yet.  (I wondered for $2-3 shirts and shorts)  Patsy has basically grown out of her swim suit, but I am having her wear those nylon shorts over it right now and will continue to scour the internet for a good price for a new one.
I am keeping busy with homeschool.  My niece, Alissa, is joining Ja'Ana in homeschool and that is going well.  Her parents will be taking on some subjects and I will do others.
Rob really likes the people he is working with at his new job.  The kids are pretty hard to handle, so he's on a big learning curve.  Yesterday, for instance, he got punched multiple times, stomped on, and punched in the face, hard.  The little guy he was specifically hired for really struggles, and Rob is finding out that he may be moved to another school where they can help him better.  Rob would need to move, too.  He isn't super excited as he just got started at this school, but that is how it works here.  We will see what happens.  Today is the first day where he will go to the kid's house and ride the bus to school with him.  We are super glad he has the job, and hopefully, it will smooth out as everyone gets into routines.