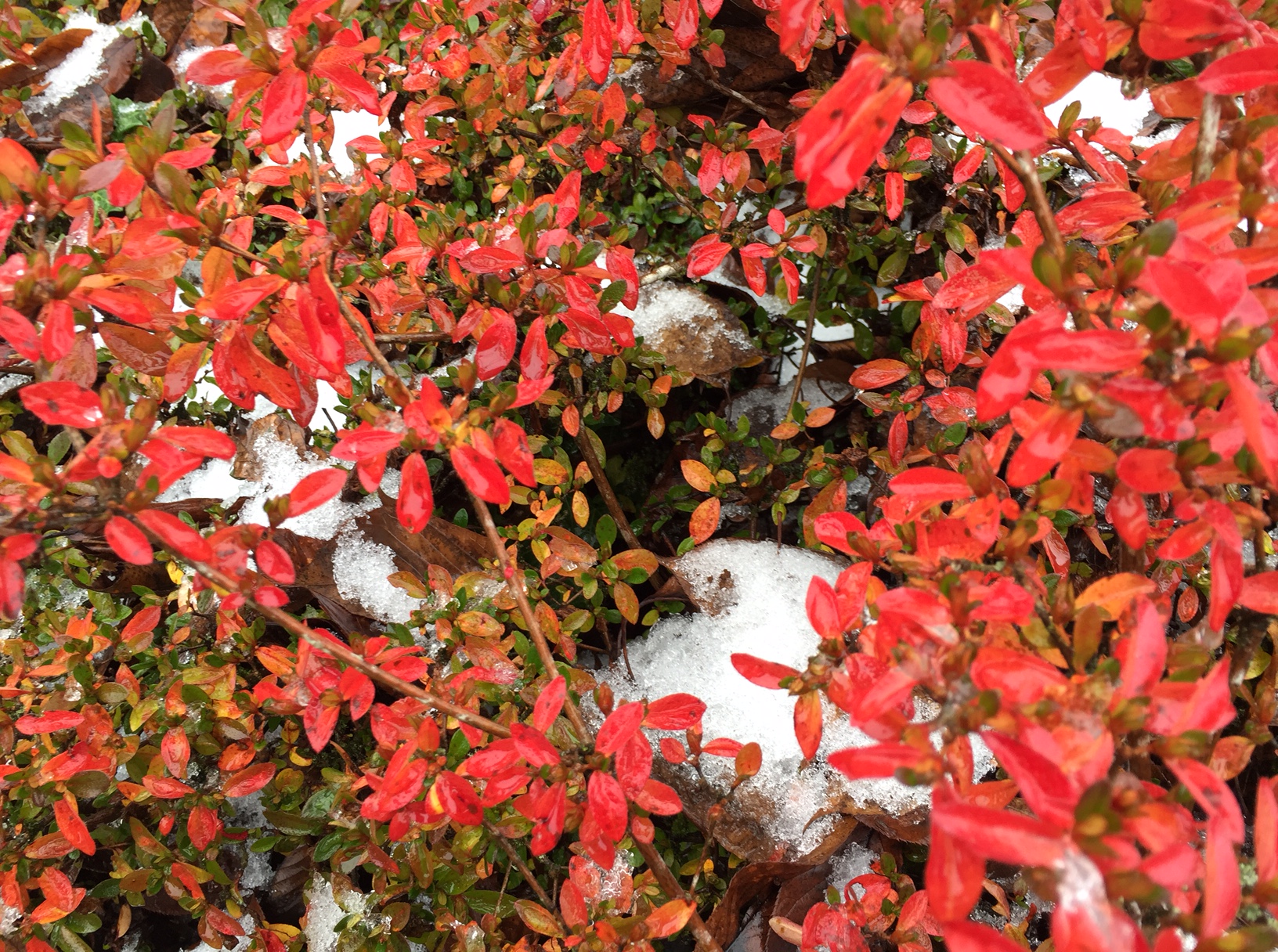 Recently, I was sick.  The kind of sick where I couldn't do anything but lay on the couch, waiting to get better.  During this week of enforced rest, I watched numerous tv shows, looked at countless blogs, and read several magazines.  While watching all of this tv that I would normally not have time for, I ran across a show about saving money.  I thought I'd have an interest, obviously, so I watched several episodes.  I was appalled.  Instead of joyfully saving money, the people on the show lied, cheated, stole, and were otherwise quite miserable in their quest to economize.  I learned a lot about what I would never be willing to do to save money.  Since the most popular posts on my blog deal with saving money, I thought I'd pass along my thoughts
Balance is the key with saving money, along with everything else in life.  Quality of life is important.  If a person gets to the end of life with lots of money, but is miserable and has been miserable for years, what have they gained?
In the show I watched, some of the houses the people lived in were dumps.  They were filthy, unkept, and unattractive.  They said they kept them this way to save money.  In my opinion, this is not necessary.  Soap and water are very cheap.  There are many home-made cleaners that could be used, or cleaning supplies can be purchased with coupons or from the dollar store.  At my house, I use rags for cleaning.  When an item is worn out, I cut it into pieces.  These pieces are stored in a basket in the garage in a place where they are easy to grab.  When we are done cleaning, I wash them.  I do keep a few paper towels for really gross messes, but we mostly use rags for all of our cleaning.
Paint and decor can add up.  I would suggest that if you are on a tight budget, you save up for a can or two of paint, and then go to yard sales of thrift stores for decorations.  You can also craft items.  Sometimes friends or relatives are finished with an item, such as a couch pillow or a picture, and they are looking for a home for it.  If it fits in with your decorating scheme, gladly accept it if it is offered to you.  On the flip side, don't take or buy everything that is offered or is on clearance, you may end up with a cluttered mess.  Sometimes furniture can be found second hand on Craig's List or at a yard sale or thrift shop.  Rob found a dresser we needed at a second-hand store for a fraction of the cost of a new one.
Although I'm sure some of the show I watched was dramatization, I was not amused when some of the participants actually stole things in the name of frugality.  One main tip from a person was to go into restaurants and take large handfuls of things like napkins, ketchup, and disposable cups, etc.  They suggested that you "never buy those things again" and, instead, just keep going back for more.  That's wrong in my book.  The owners of the restaurants have to pay for those things—they are only free to the one who just stole them.  Instead, use dishes and wash them.  Seems obvious, doesn't it?  At this house, we do not have a dishwasher.  We are still making out just fine.  There are times when we do want paper, though.  There are several ways to obtain inexpensive paper plates for times when they are useful.  Sometimes you can get a large quantity for a low price from a place like Cash and Carry or Costco, or from Amazon.  I actually have several boxes of them that have been gleaned from yard sales, thrift stores, or given to me by people who were cleaning out.  We are not picky about the pattern, i.e. we will use Thanksgiving plates any time of the year.  Many people on the internet use cloth napkins.  We do not, but I can see the value of them.
One of the most helpful things Rob and I do to manage our money is to have regular "meetings" about money.  These consist of a short talk where we go over our budget, bills, and upcoming expenditures.  We make a plan about what and how we are going to handle each item (i.e.: pay the bills, do we want to buy this or that, etc.) and then we pay the bills. This keeps us on the same page as each other.  We both know if we have money to spend on extra items, and what we have in savings.  I was saddened to see husbands and wives lying to each other on the show I watched.  Some people were hiding money from the other partner, and outright lying about what funds were available or in savings.  I believe that we have more harmony in our marriage and more happiness even though we likely have less money in the bank than those people did.  It is much easier for me to face a "short" month if I have someone to do it with.
The last thing I noticed about the show is the level of unhappiness for everyone concerned.  The families of the "cheap" person were miserable and embarrassed as they witnessed the "cheap" person be vocal in trying to get the clerks to lower the prices of the items or charge less for meals, etc.  They were often without any small comforts in life in the name of frugality.  Some wore very outdated, dowdy clothing when attractive clothing was the same price at a thrift store.  Underneath the surface, it was easy to see the anger simmering in the people who were getting to live this lifestyle because they had no control over the choices others were making for them.  I'm mostly talking about children, but I also saw a wife or two who were very unhappy.  I'm quite sure those children will run from that lifestyle as fast as they can as soon as they can.  I would not be surprised if some of the couples end up splitting up.  Even the "cheap" person did not often seen very happy.  They seemed so concerned with saving money that it overshadowed everything else in their life.
So, I'm going to continue to save money when I can.  We work pretty hard at it around here, and will continue to do that.  But, I'm going to keep striving for balance.  When we can figure out a way to do something fun, we will do it.  When we can afford an item I think we just want, we'll buy it.  I don't plan to worry or stress about it, but instead enjoy my life the best I can, and hopefully stay frugal–not cheap!