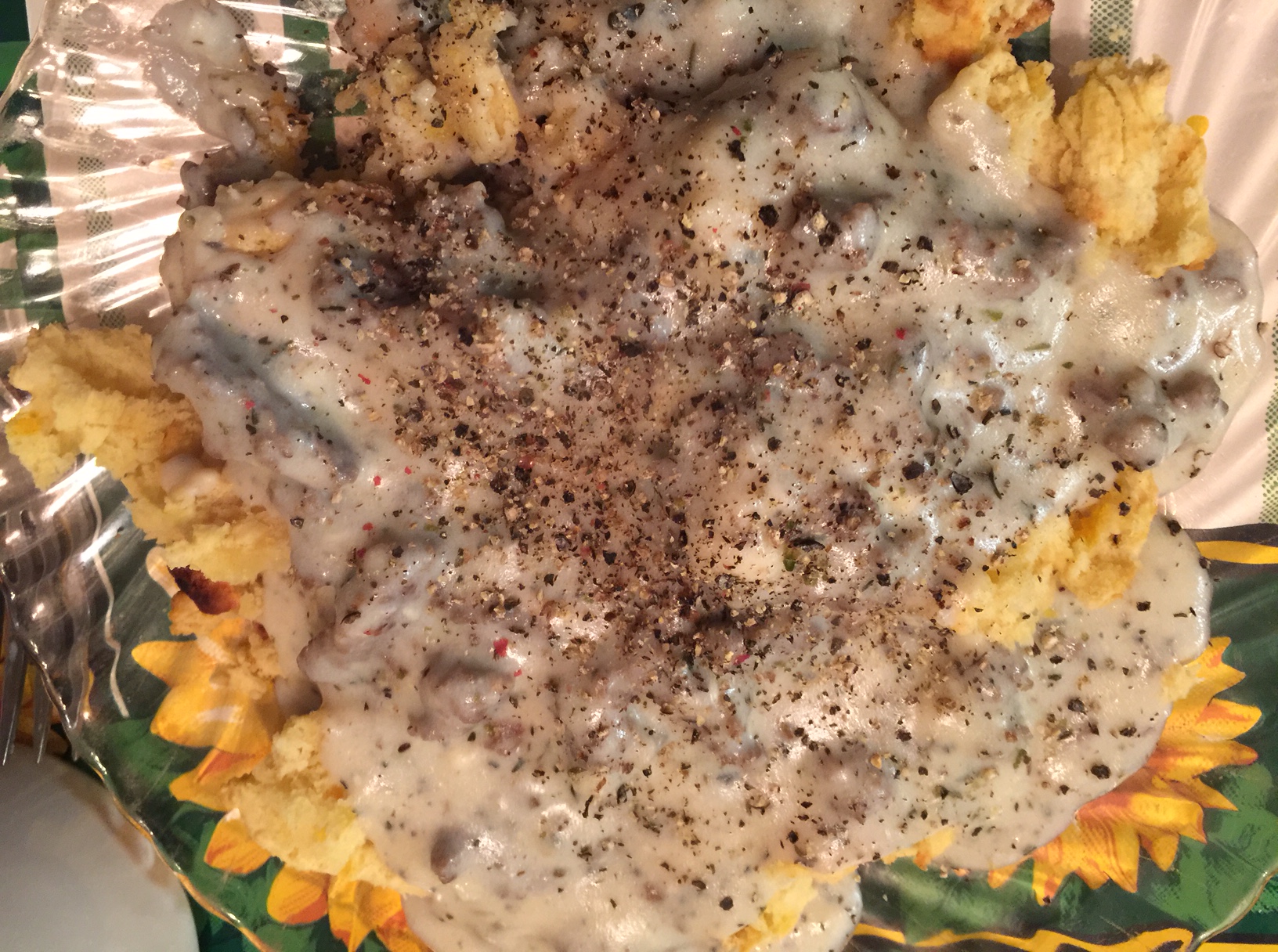 Rob made biscuits and gravy.  He used a packet of biscuit mix I got for 50c at Grocery Outlet.  This way, he can have regular gluten-filled biscuits without contaminating the kitchen, and that is far less expensive than our normal gluten-free biscuits.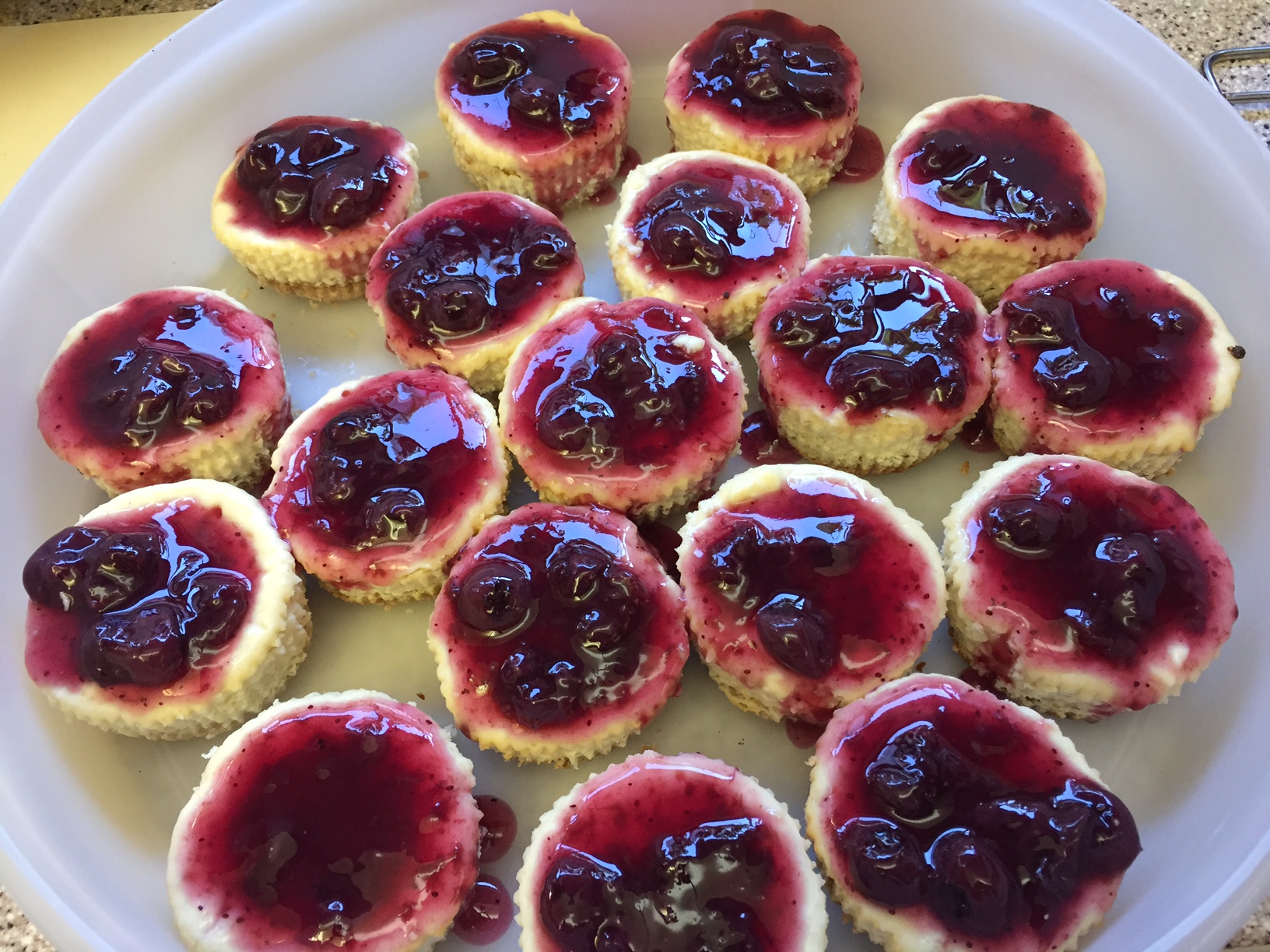 I made the cheesecakes again.  This time, I used a pint of canned blueberries to make the sauce.  They were delicious.  We were having a family get-together for my niece, Rachel.  She is leaving this week for Ireland.  She will be gone for 6 months on a mission trip.  We will miss her, but are very excited for her to have this opportunity.  The first 3 months will be in Ireland and the 2nd 3 months will either be in South Africa or SE Asia.  I'll be excited to see where she lands!
I used my new Instant Pot as a slow cooker and made vegetable-beef soup. It cooked in 7 hours on low, but could have gone longer without being overcooked.  I was pleased.  My old crock pot would have given me raw veggies after 7 hours.  It was simply not working.  We ate that soup several times this week.  I also cooked some noodles and opened a jar of pasta sauce I got at Winco for $1.19 and several people have eaten that this week.  One night, Rob barbecued chicken and steak from the freezer and we had that for a few meals.  We used some 79c hot dogs, too, some home-canned green beans and jars of fruit, like peaches.  Because I am still recovering from the flu, we wanted easy meals.  I'm not eating much and the girls never do.  So, food is lasting a long time this week.
When I realized that 2 library books had been overlooked when we returned the rest of them, I got on-line and renewed them.  I still will have to pay a fine, but it will be lower than it could have been.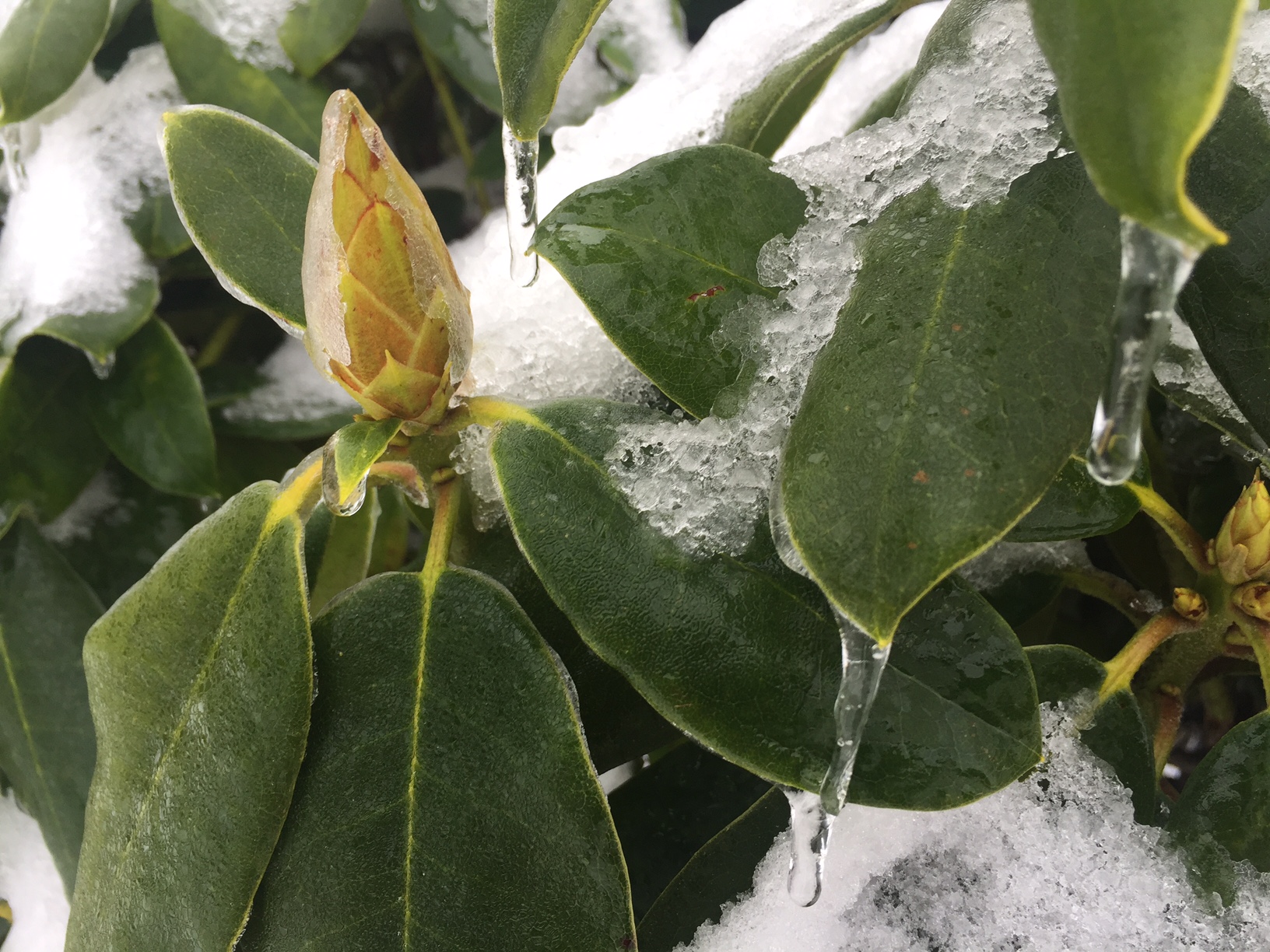 It's been really, really cold.  We had another big snow and ice event. Last Sunday, church was cancelled and on Wednesday, it was cancelled again.  That's pretty rare for our part of Oregon!  Rob missed yet another day of work, due to the schools being closed.  Once the snow landed on the ground, it stayed.  In fact, there is still quite a bit out there after a week.  It's supposed to thaw this week, maybe tomorrow.  I won't complain.  We heated our house with wood during this time and have been very comfortable.
I went to 2 estate sales with Rob yesterday, mostly because I was feeling house-bound and wanted to spend some time with him.  I found a few rolls of non-Christmas wrapping paper and a lunch bag for Patsy for a grand total of $1.  Rob got a cast-iron cook book that looks brand new for $2.  He loves making things in his cast iron when we are camping, and sometimes when we are not.
We made camping reservations for the upcoming months.  It costs us $8 per time we go, because we use our foster/adopt park pass.  So, it makes it very affordable.  We need to come up with gas money, but take our own food.  We usually save up a bit of "fun" money, but never spend much.  We always have a blast.  Although the trips are still a ways away, we are getting excited about going.  It feels like forever since last summer!  It's a good thing to think about when the yard is covered with snow, for sure.