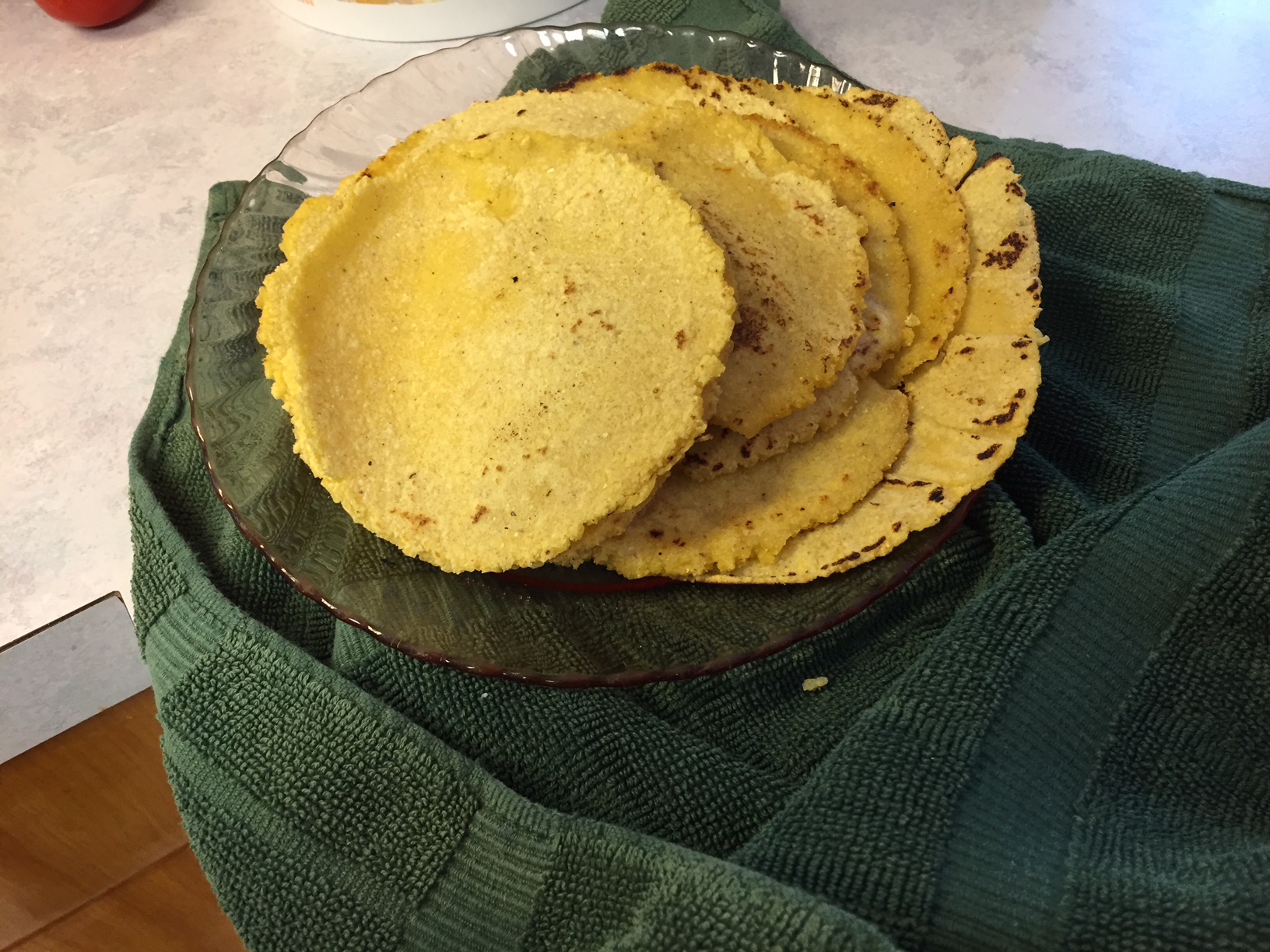 A lot of people are doing a no-spend January.  I think it's a great idea, but am not participating at this time.  I had several low-spend months this year, and am re-stocking  on some things this month.  I plan to have a lower income during the summer, so that's when I'm planning my low-spend time.
However, today, we ran out of tortillas.  One daughter assured me there were some in the fridge when I tried to buy them, and another assured me they were gone.  They are a)buried deeply in the fridge, or b)indeed gone.  I wanted to make enchilada bake for dinner.  So, I dug out a bag on masa flour from the stockpile and gave it a try.  I love finding ways to use up things I bought for one reason or another, but don't use regularly.
I looked up several recipes on the internet.  They were pretty much all the same, with extremely minor variations.  I mixed 2 cups masa (corn) flour with 1-1/2 cup very hot water and a 1/4 teaspoon salt.  I kneaded it until it was a ball, then pinched off balls to shape into tortillas.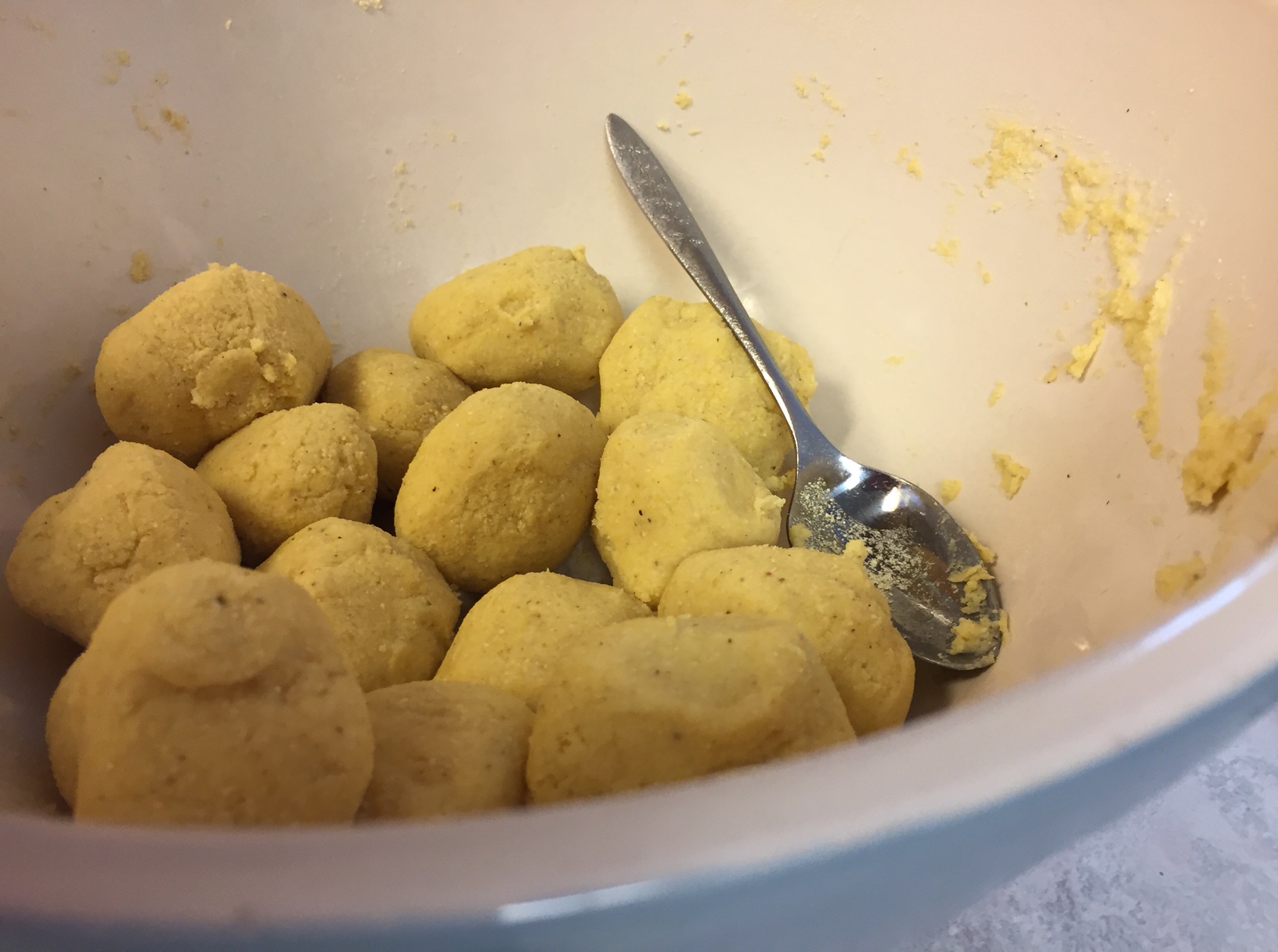 Then, I cut a gallon-sized ziplock bag up the sides and made my own "press."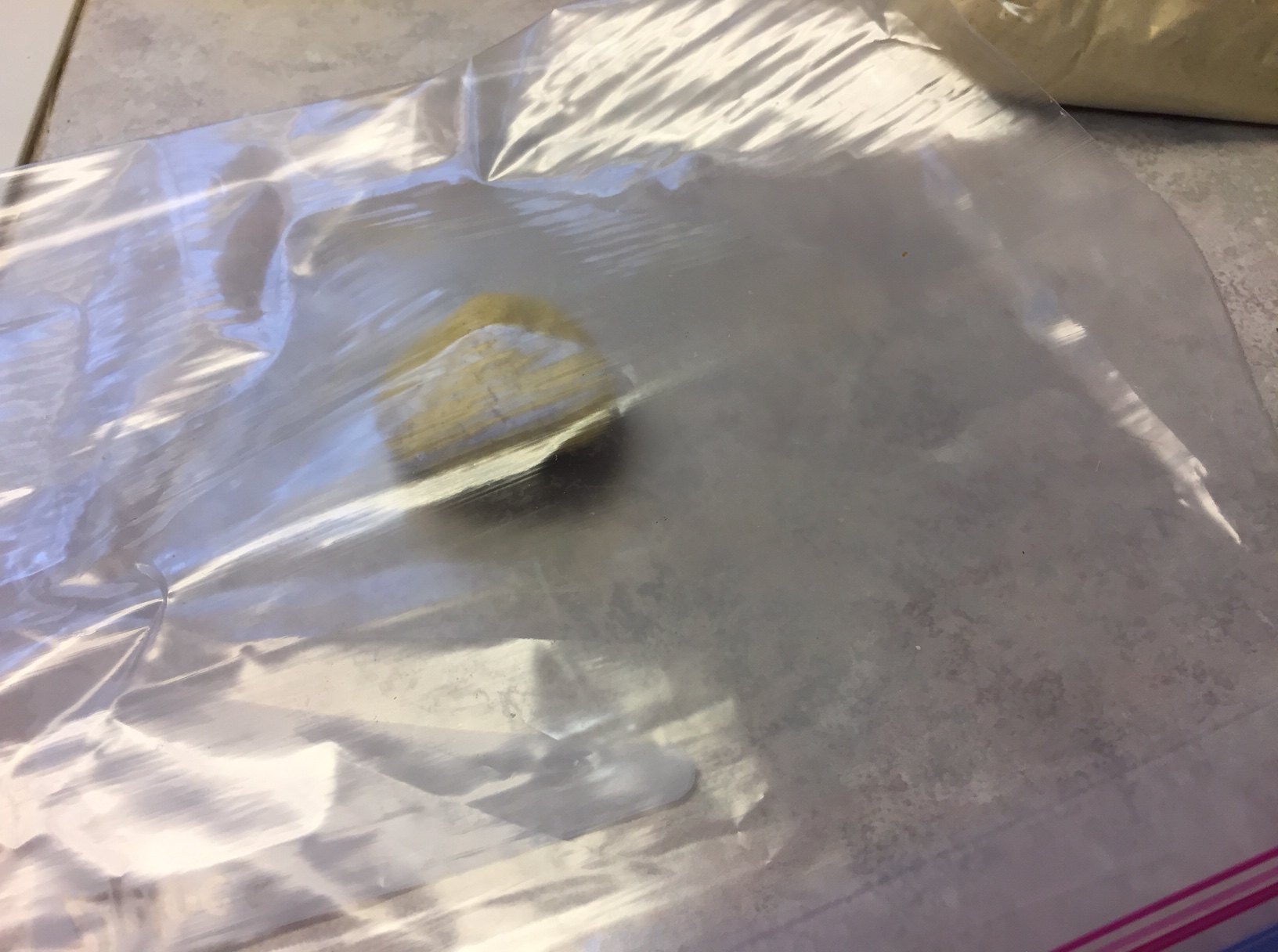 I squished the balls with a big pot and some elbow grease.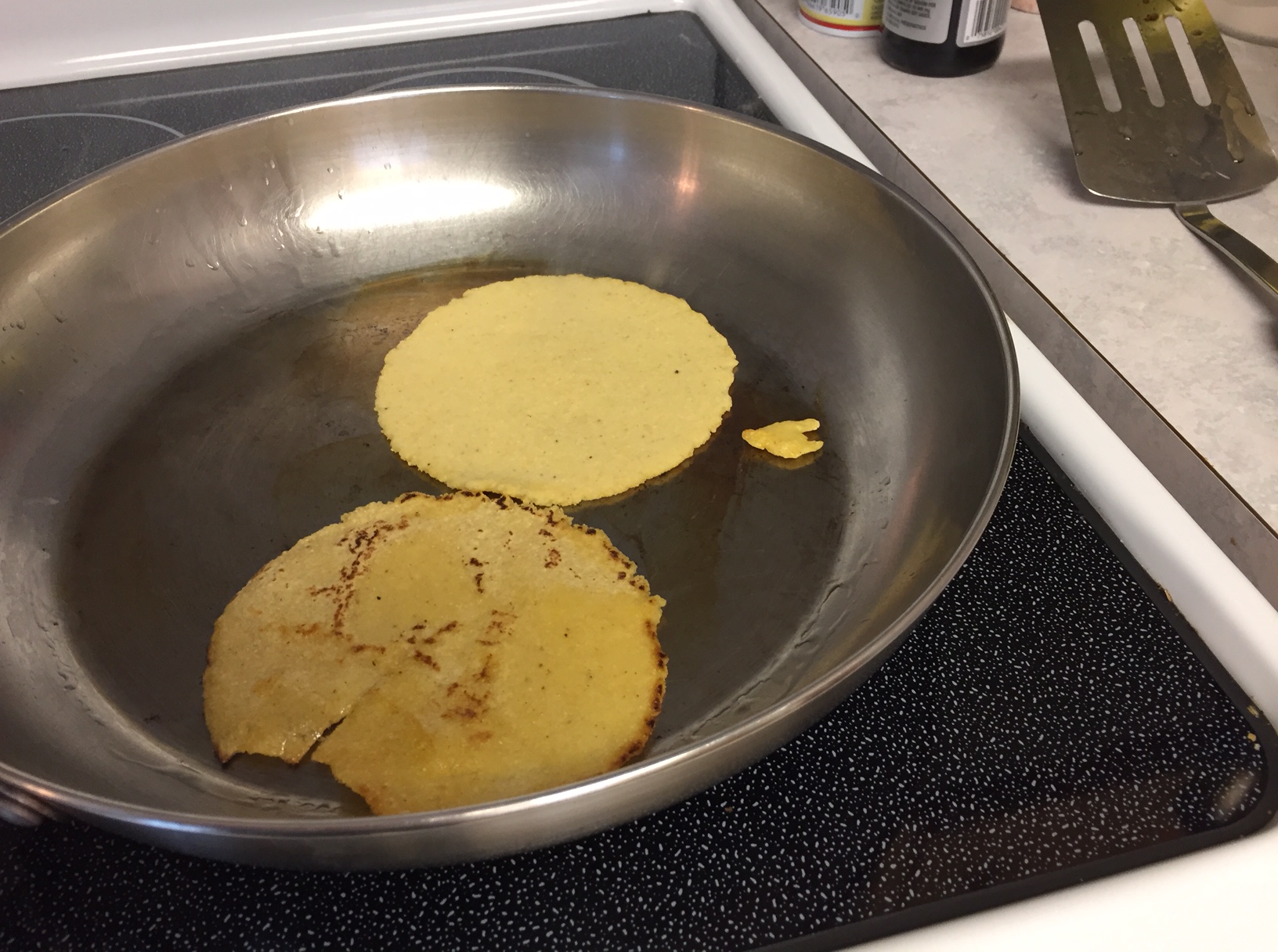 Then I fried them in a pan for about 2 minutes on each side.  I used a little oil in the pan.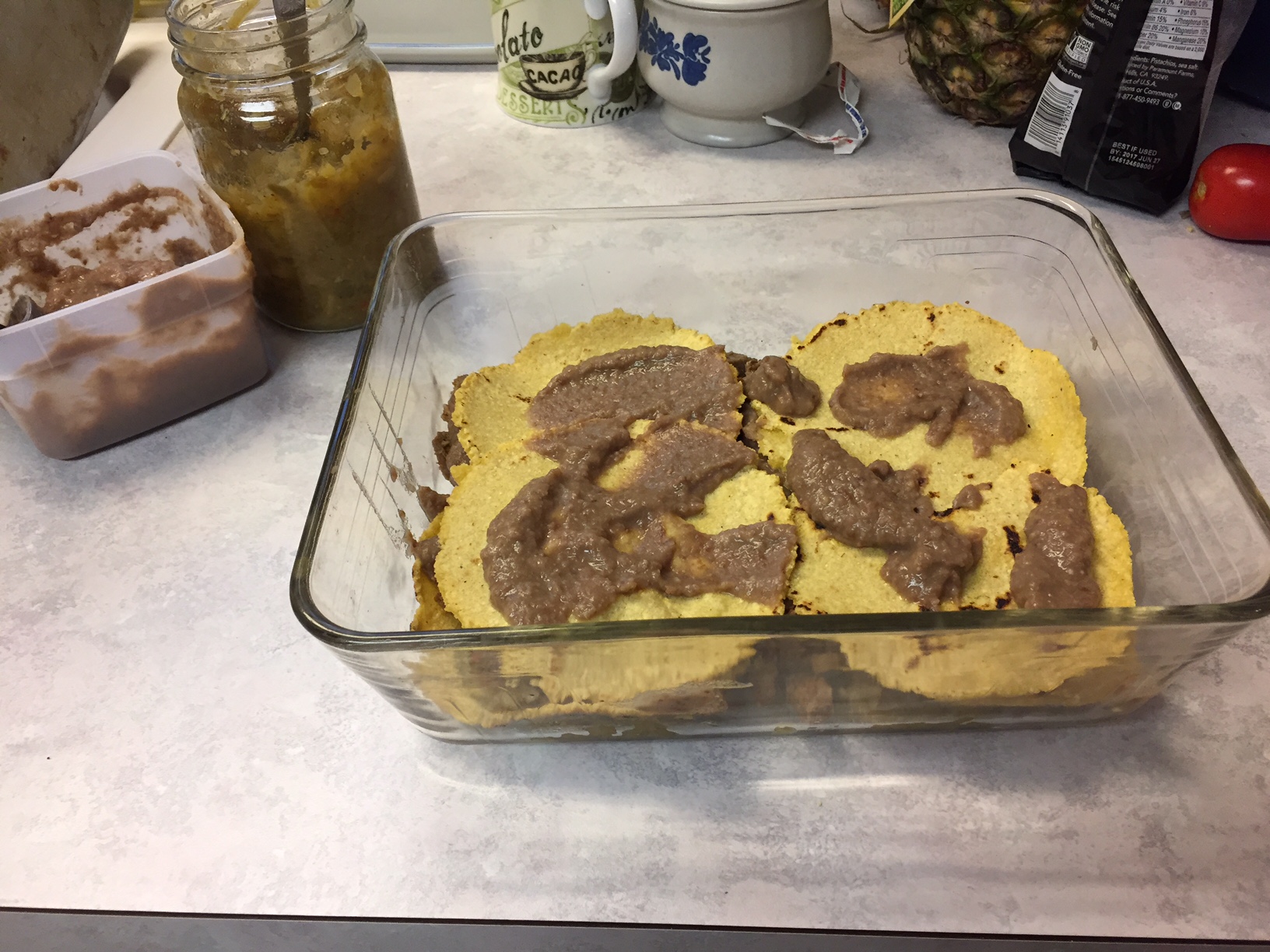 Then, I just layered the tortillas with home-canned chile verde, refried beans, and some leftover beef pieces I chopped finely.  After 3 layers, I covered the casserole with cheese and some olive slices.  Now, dinner's in the freezer for Rob to warm up while I am at work! He has a headache today, and I did not want him to have to cook when he gets home.
These tortillas are thicker than the ones from the store, and have a slightly different flavor.  Still, I ate one for lunch, and they are certainly edible.  I'm pretty happy with how my experiment turned out.