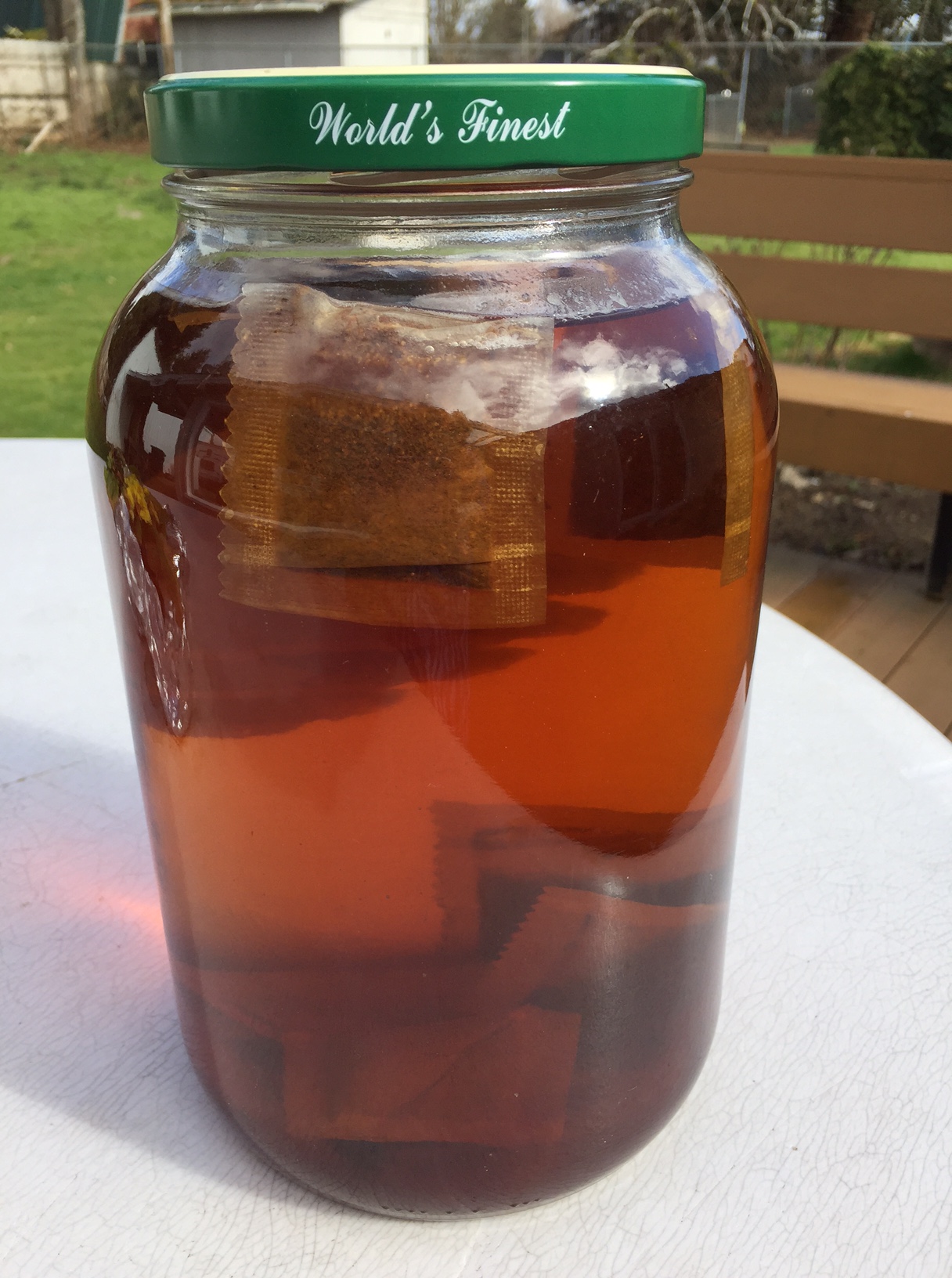 This week was a busy, productive one.  I had time to do a few more things around the house than normal, which felt good to me.  There was one day where the sun was trying to peek out between raindrops and I decided to make Rob some sun tea.  You might call it "shower tea," but it worked despite the rain drops that fell.
I went to the shop and dug through boxes (AND unpacked and put away 3 more bins of stuff-yea!) looking for fabric.  I found several pieces and Ja'Ana immediately started sewing one of them into a skirt.  I started a sundress for Patsy.
Ja'Ana also got an opportunity to work through the "rent-a-teen" program at church.  They match teens with people who need jobs done and the money is put into an account at church and helps pay for things like camp, retreats, and the summer mission trip.  She hopes to get many more opportunities, because she has lots of events she'd like to attend! I'm delighted she can earn some money towards them.  The retreat she attended in January was over 1/2 paid for by the wood-chopping/stacking job the teens did last fall.  This job was house cleaning for 2 hours.  She felt she could do that, as she's had plenty of practice:)
We went to a yard sale and found clothing items for $1.  I got the girls some more skirts.  I am gathering several below-the-knee skirts because of our summer plans.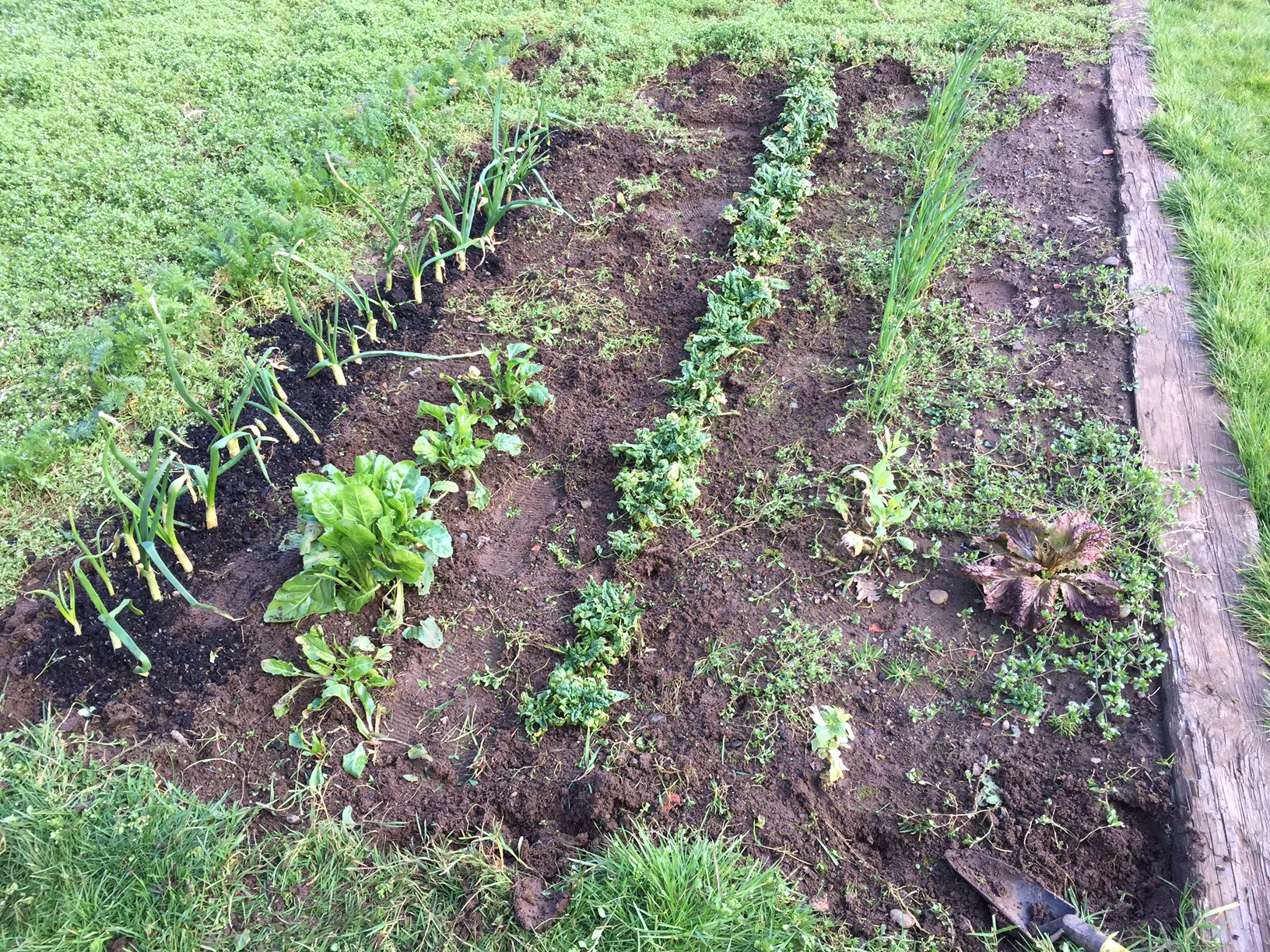 The sun came out yesterday and I weeded the small winter garden I planted last fall.  It was too muddy to do much, other than pull out chickweed from around the surviving plants, but I did what I could.  There is more to do, but it was a good start.  I am hoping that the spinach will go ahead and make some leaves and the onions will start to grow into bulbs with the longer days.  Notice that red lettuce on the right hand side.  It lived through snow, ice, hail, etc.  I'm going to let it go to seed if it survives to that point.  It's got to win some kind of prize for hardy lettuce!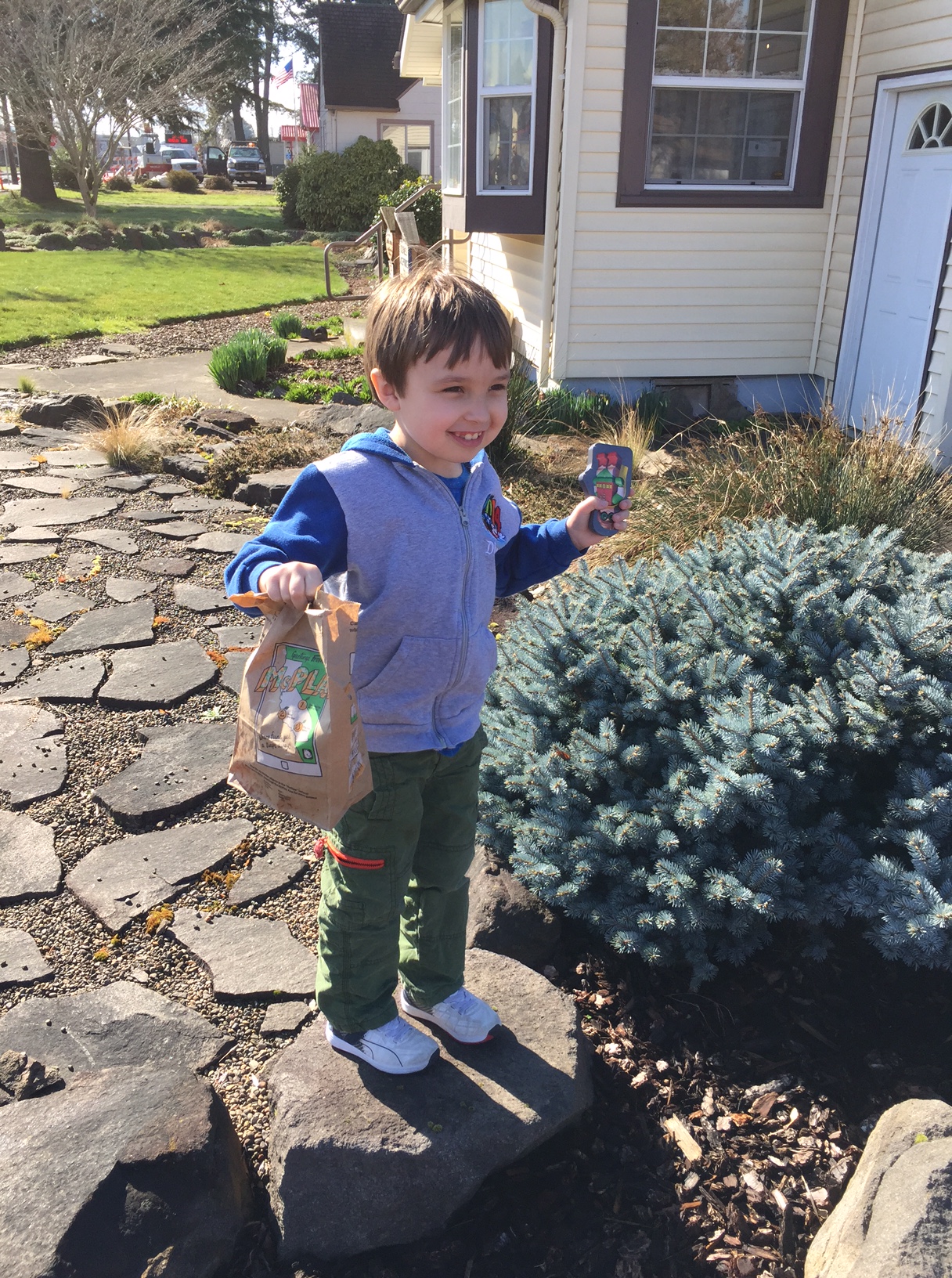 I had "the boy" overnight on Friday-Saturday again.  His family was busy with his sister, Michaela, who was participating in the Special Olympics.  It was sunny and we had a great time.  We took him, Patsy and Alissa swimming at the YMCA on Friday night while Ja'Ana was in her dance class, then out and about Saturday morning while we did errands.   Then he and Patsy played in the yard while I weeded and Rob did work in the shop with the door wide open to let that fresh air in.  They even earned money for doing jobs for Rob!  I think Jake got a whole dollar for his efforts and he was very pleased!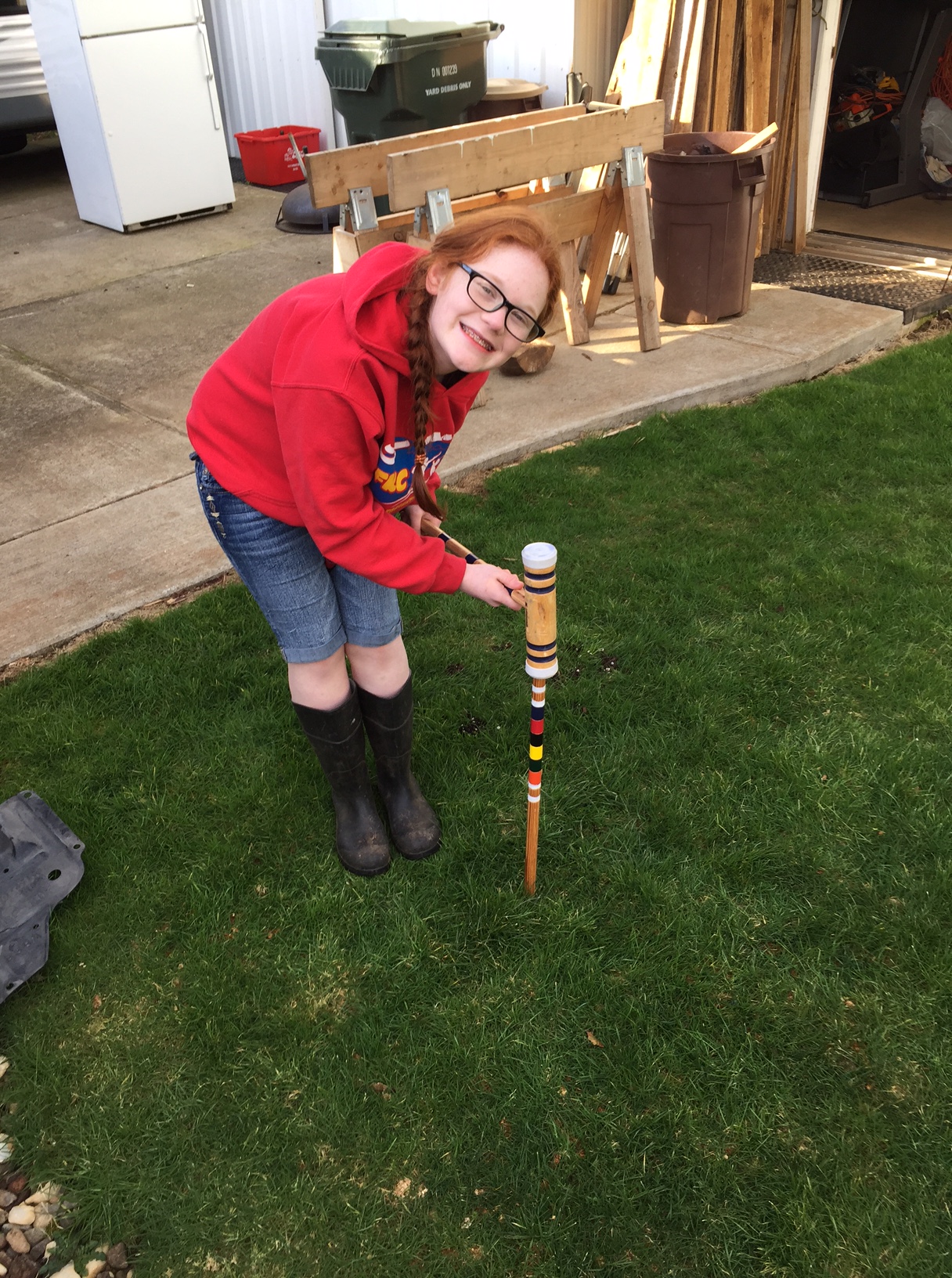 Our taxes are done.  Yesterday, we drove over to the tax office and signed so they could be electronically filed.  We are getting a nice refund.  That is exciting!
I cooked some mystery meat from the freezer.  It turned out to be a thigh and drumstick from a turkey.  I made turkey-noodle casserole, broth and bits which I will made into soup soon, and ate some.  I used a gallon can of crushed tomatoes I was given years ago to make a mega-batch of spaghetti sauce.  I made shell pasta (like lasagna) and meatballs for the Sunday family lunch.  I have about 4 cups of sauce left for another time.  I used some of them in chili as well.  I decided not to go to the store this weekend, as I usually do, because I want to force myself to use up some of these kind of items, plus use up all of the produce before it goes bad.  Next weekend, I can replenish it, but hope to stick to my regular budget, and save this week's grocery money for another purpose.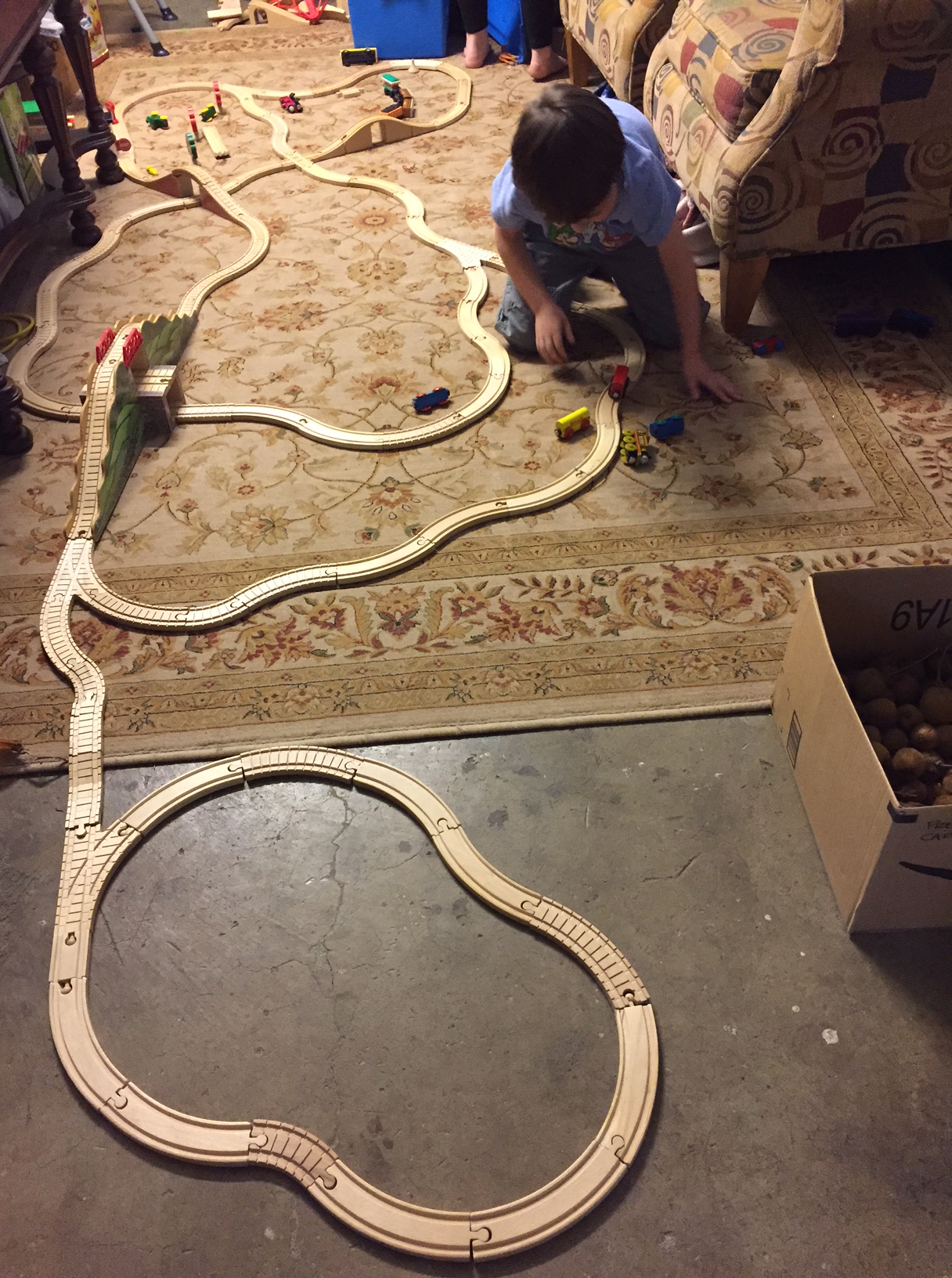 The train set got a good workout.  I have several classic toys I saved from when my boys were little.  I love it when they get used.