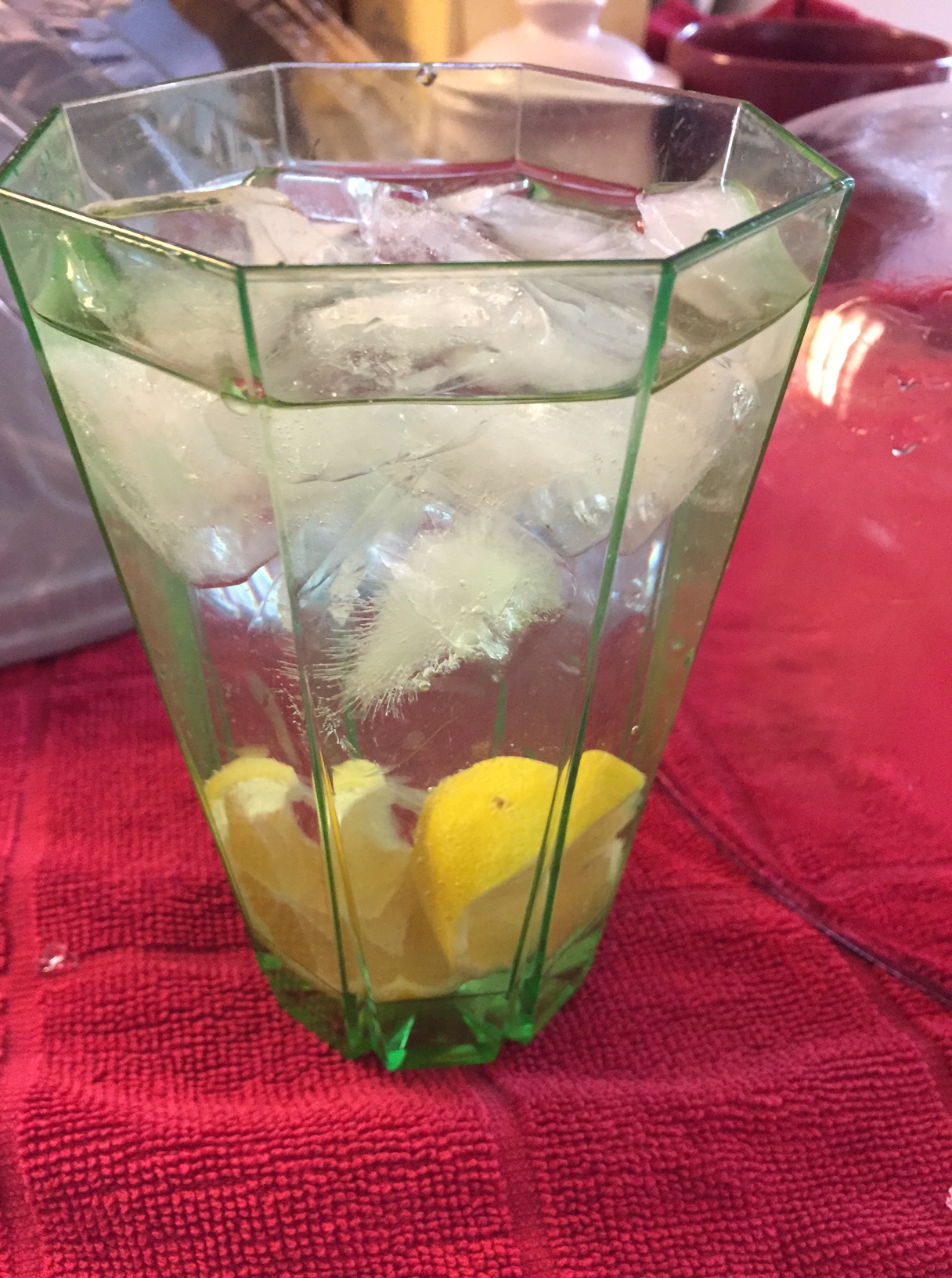 There have been some extremely interesting grocery challenges going around on the internet lately.  I love reading what others do and how they experiment.  For instance, Terri, at The Blue House Journal, did a challenge where she bought $20 worth of groceries and cooked with them for a week, on certain days, sometimes skipping a day here and there, but managing to keep within her budget for an entire 7 days.  Then, she did another slightly different challenge.  Jane, at Hope and Thrift, bought $20 worth of groceries and ONLY ate from them for 7 days in a row, without skipping any days in-between.  Brandy, at The Prudent Homemaker, went for the entire month of January without buying any groceries, and ate entirely from her stockpile. She used her menus that she has developed using stored food, for this purpose, and has these menus listed on her website.
So,  of course, I wanted to join in on the fun, but knew none of these options would be exactly right for my family.  I have given quite a bit of thought to what would work for us.
 I want to use up things I already have. I have a huge pantry full of ingredients, home-canned food and frozen food that is getting older each day since I did not preserve last summer, and space needs to be made for fresh garden produce this coming summer.  I have quite a bit of meat as well.  This is my main motivation for this challenge.
I don't want my family to feel deprived.  Some of my kids suffered greatly when they were little, due to lack of food or whatever, and the "game" is not fun for them, if I don't be sensitive to their needs. In fact, I may not even tell some of them I'm doing it.  No need for anxiety here.
I want to eat healthy, including lots of fruits and vegetables and staying lo-carb for myself.  It also needs to taste good.  I want meals to stay joyful for the most part, and a time when we can focus on each other, and not be wondering "what is it?" as we watch a few beans swim in a mystery broth with no flavor.  So, I am glad I have a lot of spices, etc. to perk things up with.  I won't be able to please everyone all the time, but plan to please all of us part of the time, as usual.
It needs to be gluten-free. I cannot tolerate any gluten at all, and so don't even have regular flour in the house as I get sick when they let the flour puff out onto things and it gets into my food.  After one child cooked a few years back, and I was very sick for 3 days, I threw away the wheat flour.  I do, however, buy wheat bread, etc., and have trained the family to not leave crumbs around that would cross contaminate my food.
I want to be able to take the kids (mine and nieces and nephew) for an ice cream, Coke, etc. on occasion, if I am in the mood.
I want to be able to go to the store and replentish items if I run out, such as milk, eggs, etc.     Although I greatly admire people who can run out of things and creatively manage, our family is pretty stuck in our rut.  For instance, I eat an egg or some other protein almost every day for breakfast and so does Rob.  Patsy eats a peanut butter sandwich every single school day for lunch.  EVERY SINGLE DAY!  So, we don't want to run out of peanut butter!  Ever!    Also, if I see a really good sale for one of our "items" I will buy more than one so I don't have to buy at full price later.                                                                            I was able to manage nicely during my challenge last summer on $50 per week.  The garden was in full force, though, and that helped a lot.  So, I'm going to put $50 in an envelope each week, and see how it goes.  When I looked through my food items, I was able to find many, many meals that could be made from what I had on hand and many more that would only need 1-2 small items to finish the recipe.  So, I anticipate that my end total will be much less than the $50, at least some weeks.  I will then save the rest of the $50 at the end of each week.  That savings will go towards re-stocking staple items, if I run out, or be saved as cash for summer grocery shopping.  Although we have poured over Rob's pay stubs, looked at the internet, and he has asked people, no one can tell him exactly how much money he will be paid for summer, so we are preparing now in case it is less than he gets each month now.  Because he works for the school district, they save out some each month now and give it to him in the summer.  We don't think it's going to be an issue if we get more than expected.  We can probably figure out a way to spend any extra within the first 5 minutes, should that happen:)
I started this challenge last Tuesday.  I will probably go for 1 month, so through the 3rd week of March, but I'll see how it goes–I may go longer.
This past week, I made a good start.  I made a gallon can of diced tomatoes into marinara sauce and chili.  I made shell pasta (like lasagna) with meatballs for our family dinner Sunday and Rob packed the leftovers for his lunch today.  I used more poppy seeds in the muffins. I have a bulk bag that is almost gone now.  The poppy seeds are getting old and need to go.  I boiled a frozen mystery bag of meat.  It ended up being a turkey drumstick and thigh and a few bits.  I made soup for dinner last night and will grind the remainder of meat bits in the food processor with some relish to make sandwich filling. I made chocolate chip cookies and used a small handful of pecans I found in them.
In the last week, we have purchased some 1/2 and 1/2.  That's all we've needed so far.  I feel like we are off to a great start.
If you are doing any kind of grocery challenge, feel free to leave a link about it in the comment section so we can all read about it!   Or, just tell us about it.  It's always encouraging to hear about what others are doing in the fight to make the best of our resources in a joyful, happy way.