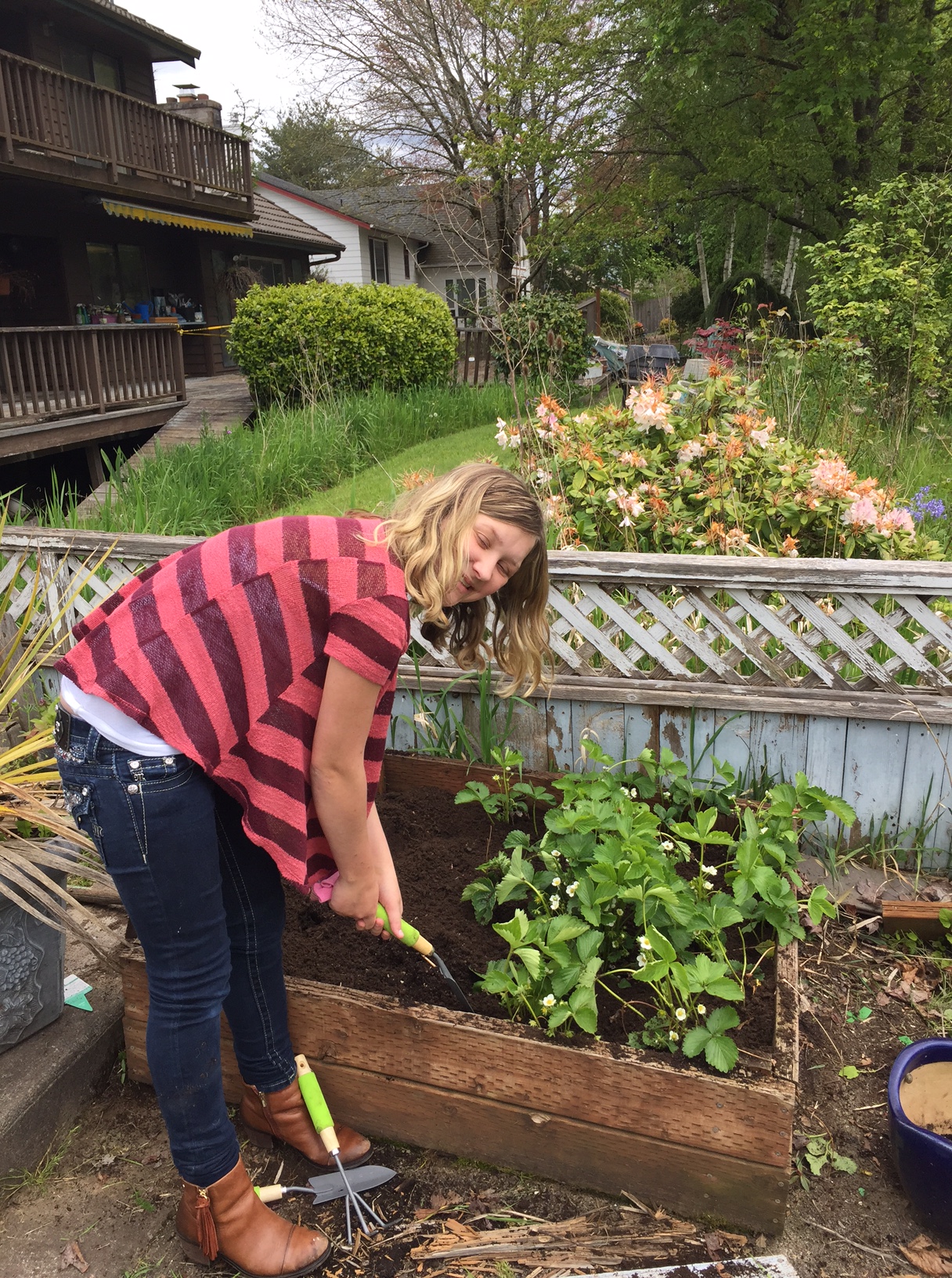 Alissa has a strawberry bed at her house.  We cleaned it out, put in some new dirt, and transplanted a runner that had grown into a pot nearby into the big box.  She plans to put some herbs and possibly flowers into the other half.
Menu planning was very simple this week.  Last weekend, I grabbed some food at Winco, and thawed some from the freezers, and wrote down some meals I could cook from those foods.  Then, I cooked a bunch of them up, and made the rest as needed throughout the week.  I just erased the meal once I had made it.
We had quite a few sick kids during the week, and I ended up being busier than normal.  I didn't even need to cook everything on the list, but it gave me ideas of what to cook, or warm up, with what I had when I was in a super big hurry, which was Every. Single. Day.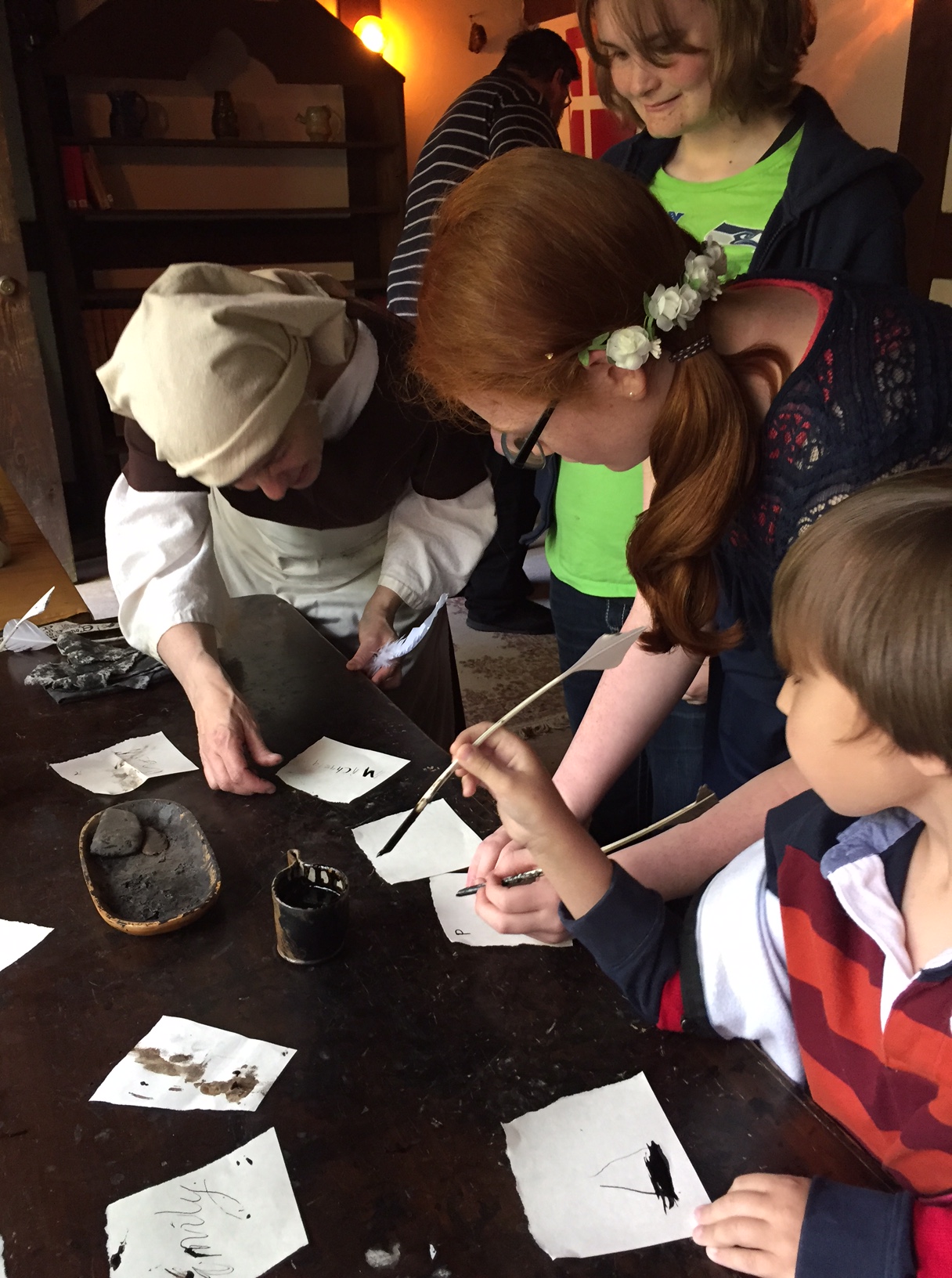 Thankfully, they got better and we were able to take off for our planned 2-family weekend.  We spent the weekend up near Seattle, Washington, and enjoyed our field trip to Camlann Medieval Village, and the rest of the things we did.  Traveling is rarely frugal, and we happily spent some money.  However, we were able to pinch a few pennies along the way.  The main way we saved money was to not eat out for every single meal.  I bought some foods and packed a picnic for the first night's meal, which we ate at a rest stop.  I also purchased, and packed,  a few of those pre-packaged lunch/snack packs (various brands–like Lunchables), and some of us ate some of those Saturday for lunch.  I rarely buy those, because they don't have much in them and my crew wants more, but they worked this time.  Since they were from Grocery Outlet, they were really inexpensive.  Breakfasts were a mix between food we took with us, food the hotel provided,  and food we bought, which also kept the price down.  We took tons of snacks and drinks, which kept everyone out of convenience stores at gas stations, etc.  Lunch today was DQ $5 lunch.  We splurged at a nice pizza parlor Saturday night.  I wanted a salad badly, and was pleased to get one there, along with gf pizza for Gail and I, and regular for the others.  It turned out to be a nice balance.  We had a really good time.