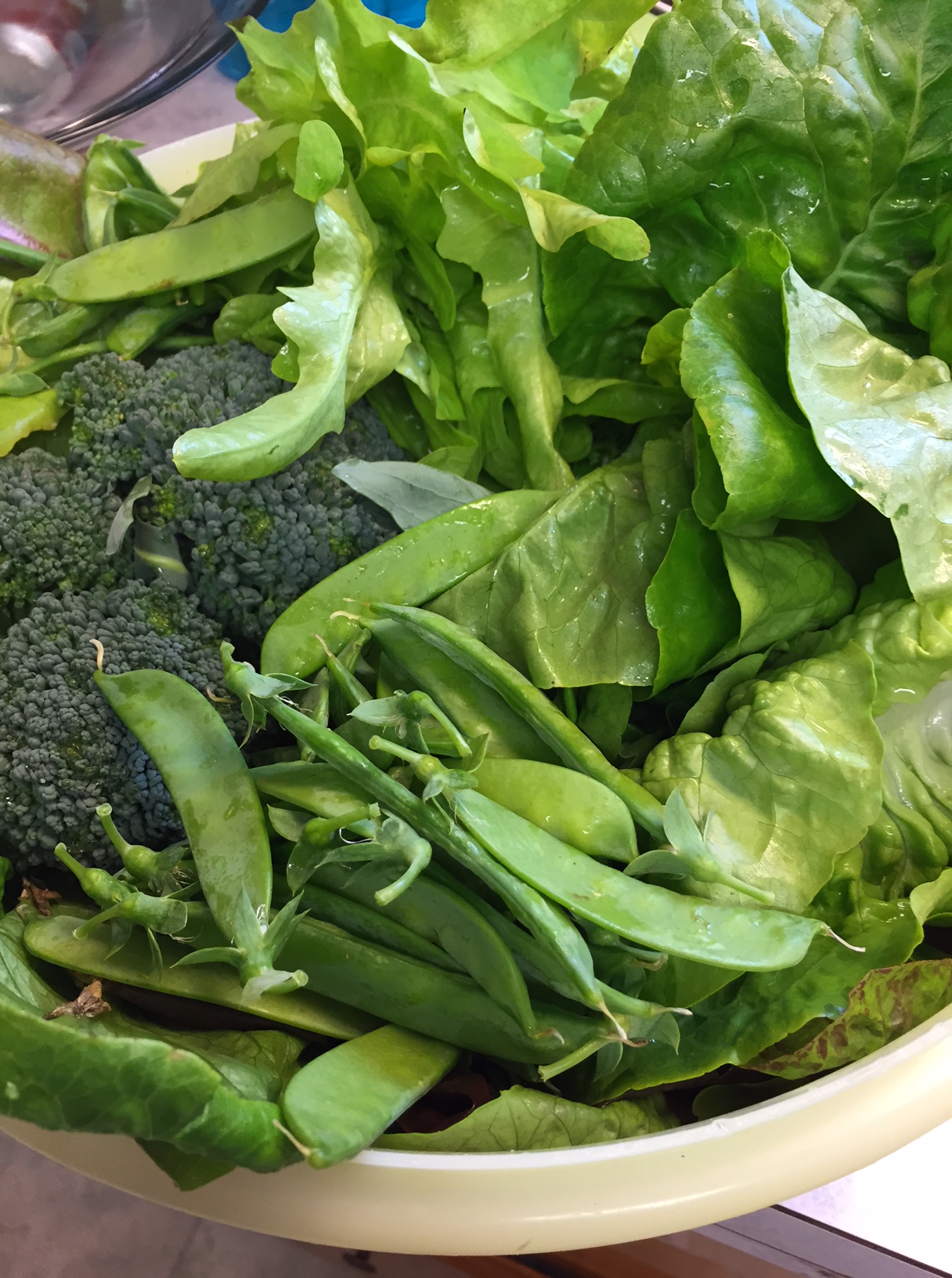 I harvested more lettuce, green onions, a little broccoli and quite a few snow peas this week.  I was able to use some of the produce at the 2 parties we had, as well as in meals and was able to share lettuce.
Jake and Patsy both got signed up for summer reading at the library.  We checked out lots of books and they've already started reading towards prizes, tickets for a drawing and an end-of-the summer party.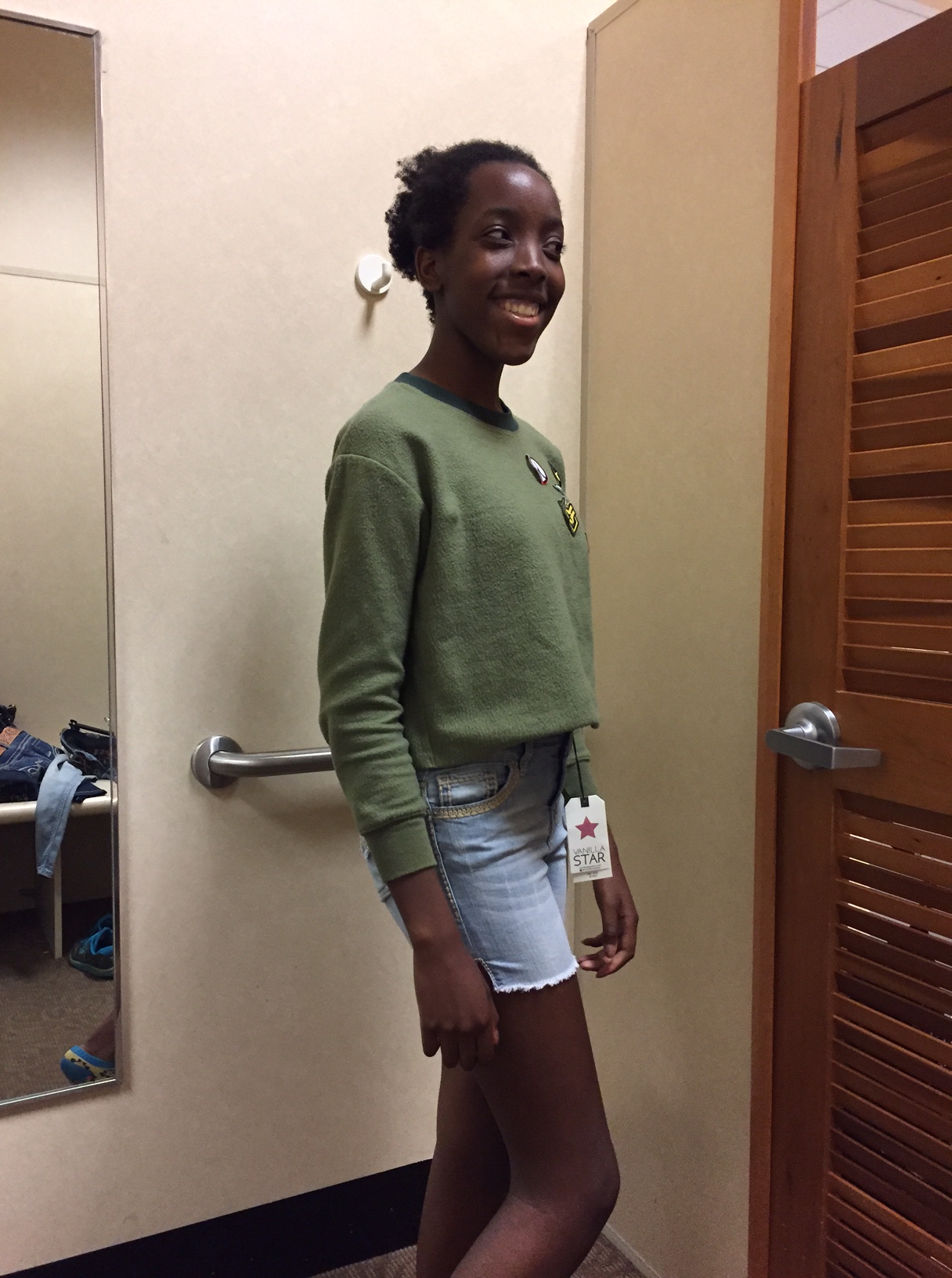 I took Ja'Ana shopping for clothes for her birthday.  We though she would enjoy picking things out for herself.  We hit an amazing sale.  Things were 60% off, with an additional 20% off coupon, and a $10 off 50.  So, she got a pair of shorts, a pair of capris, 2 tops and a dress for a little over $40 (after coupons, etc.)
We used our zoo pass one time last week, and plan to use it again tomorrow.  We had 2 birthday parties, and kept them simple and reasonable.  You can read about the tea party here and the BBQ and sugar donut birthday party here.
We all finished school this week, except the homeschoolers who still have to do math during the summer and take a test in July.  Now, I will be working more hours with Jake and Michaela since it's summer.  This is Rob's summer job, so he will be taking his turn often, and at times, we will both work at the same time–one of us will work with Jake and one with Michaela.  We will be doing some overnights as well, when their parents are out of town.  So, we are planning lots of summer fun for all the kids.  We will be doing lots of frugal activities such as Kids Bowl Free, going to the park, the library summer reading, hikes, swimming at the YMCA, the zoo with our pass, picnics, etc.  When we add in church activities, camps, volunteering and more that the big girls are signed up for…..whew!  Patsy is getting a little older, so she has a few of those kinds of activities as well.  Rob may be glad when his "vacation" is over–we'll see:)  It's shaping up to be a fun summer.