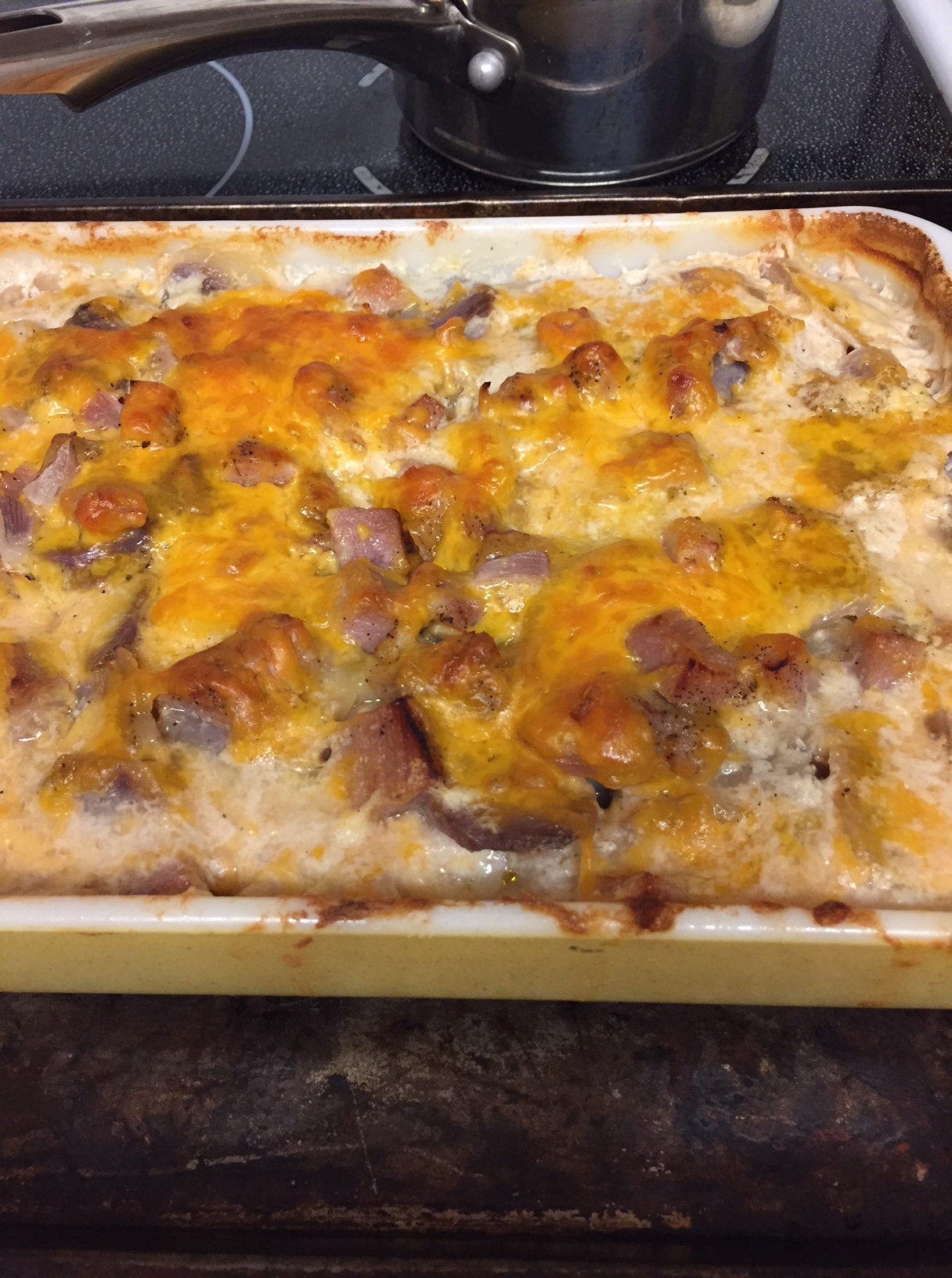 There's just nothing like cheesy scalloped potatoes!  I made these on Monday night after work and thought they would be for Tuesday.  Little did I know that most of the crew had not eaten dinner (or wanted another dinner–who knows?) and ….whoosh….most of them were gone that night!  Monday's plan was leftovers for dinner.  I can see why they wanted these:)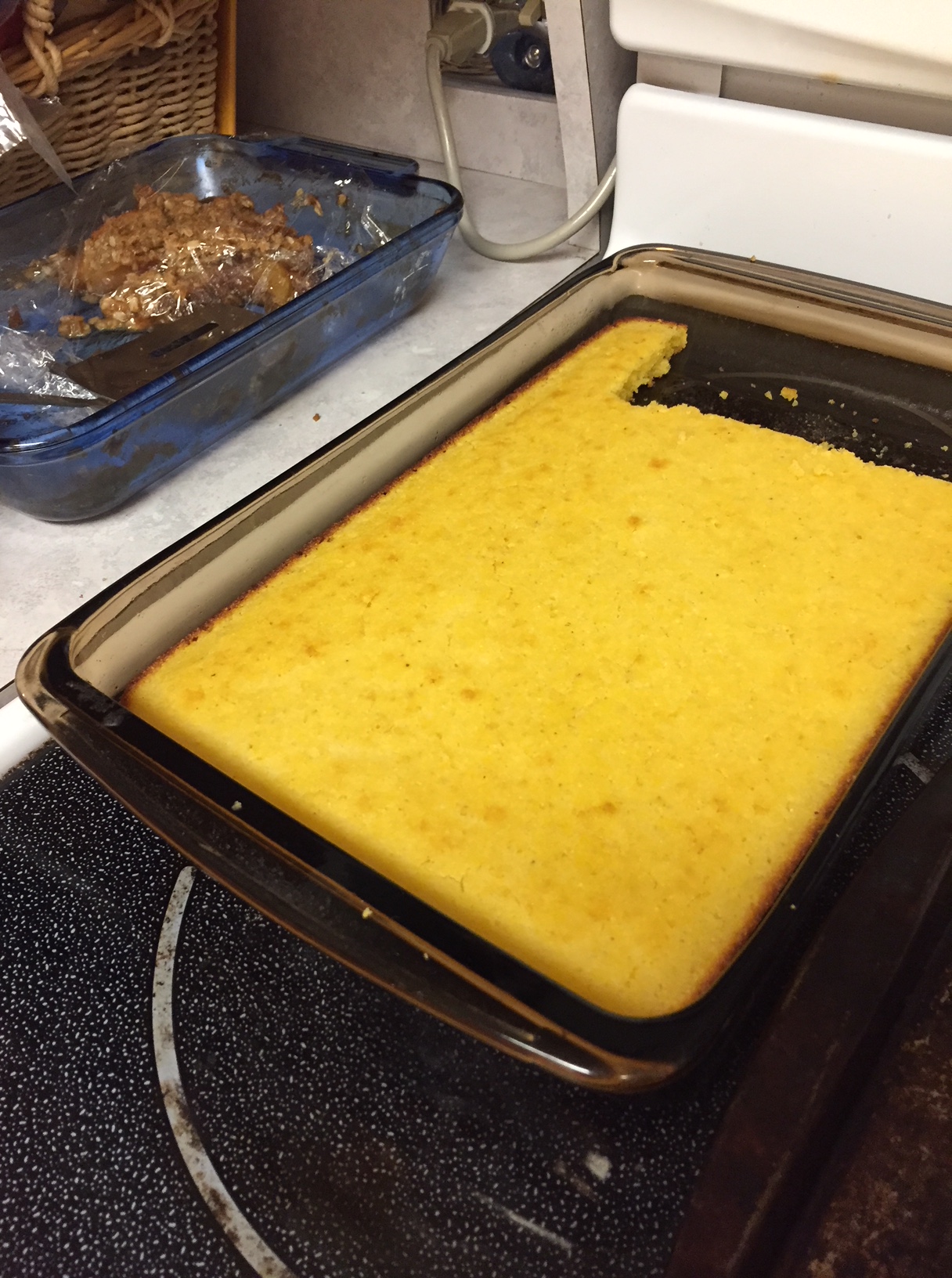 On Tuesday, Ja'Ana made cornbread again.  No one can get enough of it lately!!   Lovana made apple crisp, which you can see behind some other stuff. I pulled a small container of very old ham and bean soup from the shop freezer, and we used it up!  Very gratifying, but I wouldn't say my favorite.  At least it's gone;)
I marinated chicken breast, cut thin, in lime juice, olive oil, cilantro, salt, pepper and garlic.  Then, I just fried it up in a pan.  I cooked pink rice and mixed vegetables.  I also offered these chicken filets up in buns for those who wanted them that way–with toppings like lettuce, etc.  Patsy and Rob went for them that way.
On Thursday, everyone got what they wanted for themselves as they left to take Ja'Ana to tap dance class before I got home.  Patsy told me she made an egg salad sandwich from some eggs I boiled and left in there.  I sauted up a few shrimp we had lingering in the freezer and had salad and a baked potato Rob left.  So, I'm guessing he had potatoes?  Or leftovers? Anyway, everyone ate!
On Friday night, Rob and I slipped away for a while.  I ordered a milkshake and nipped some of his fries.  (Awful, I know, but oh, so tasty!)
On Saturday night, I made waffles, eggs and bacon.  I will put up a picture of the waffles soon–they were so cute!  I made them in a Mickey Mouse waffle iron I got at a yard sale last weekend.  Jake was here for dinner, but the girls were not.  They had harvest parties and got their dinner there.  He ate an ear from Mickey, a few eggs, and lots of bacon.  Later in the evening, he ate a bagel, too.  I try to always keep them here for him, as he eats one almost every time.
I made a berry cobbler and a rice salad with the leftover pink rice to take for Family Sunday Dinner tomorrow.
I also ground some turkey I found in the freezer so it will be handy for sandwiches.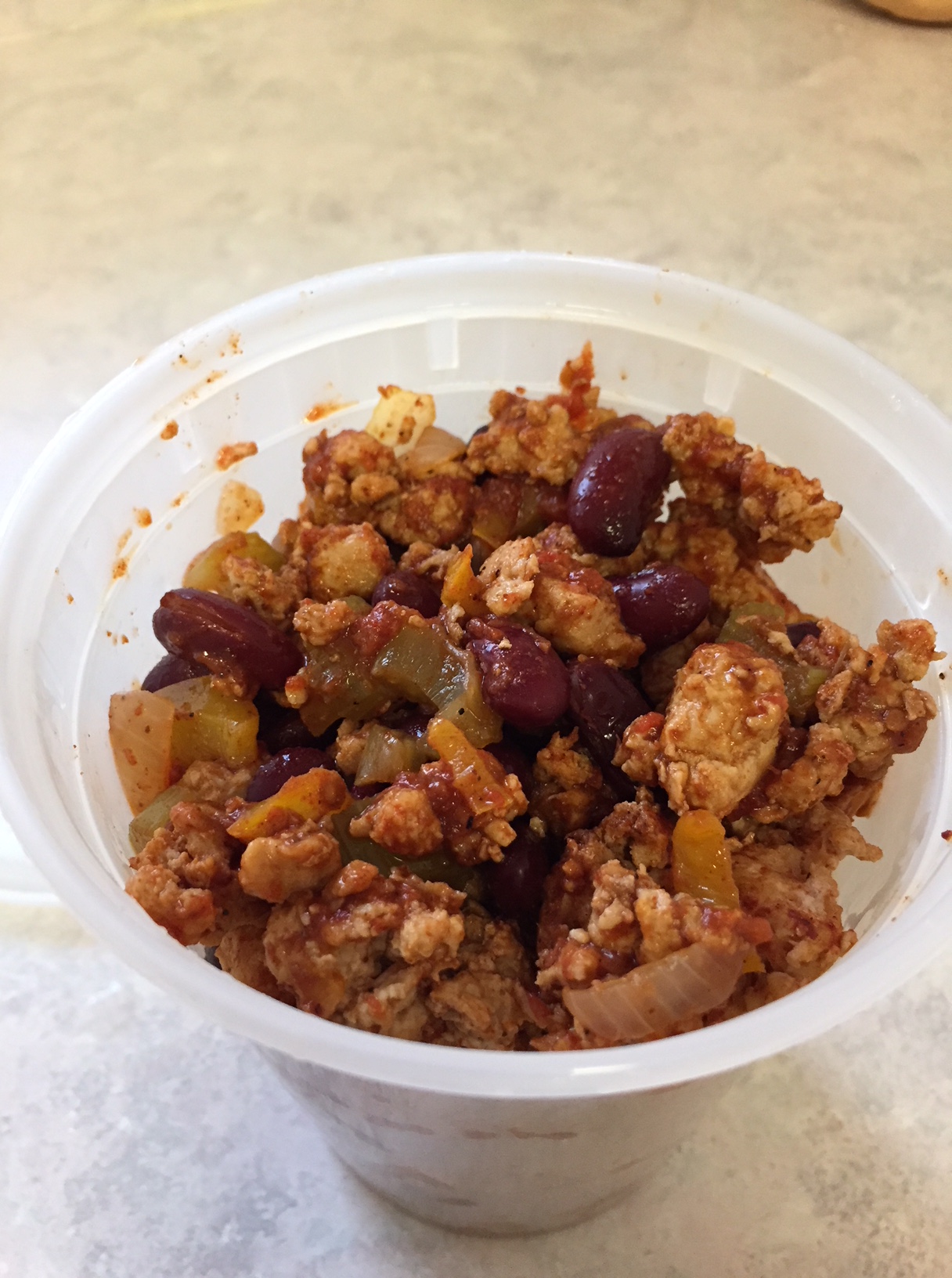 Last weekend, I made this mixture of turkey burger, celery, yellow peppers, kidney beans, chili powder and crushed tomatoes.  I was going to make tamale pie one night by just putting cornbread on top and baking.  Instead, it got used at odd times for baked potatoes, tacos, salad, on a plate….I'm fine with that.  It got used, but for a little bit, and made grabbing something for lunch very easy.  I could have added macaroni, too, for chili mac.  I will probably make another batch of it soon.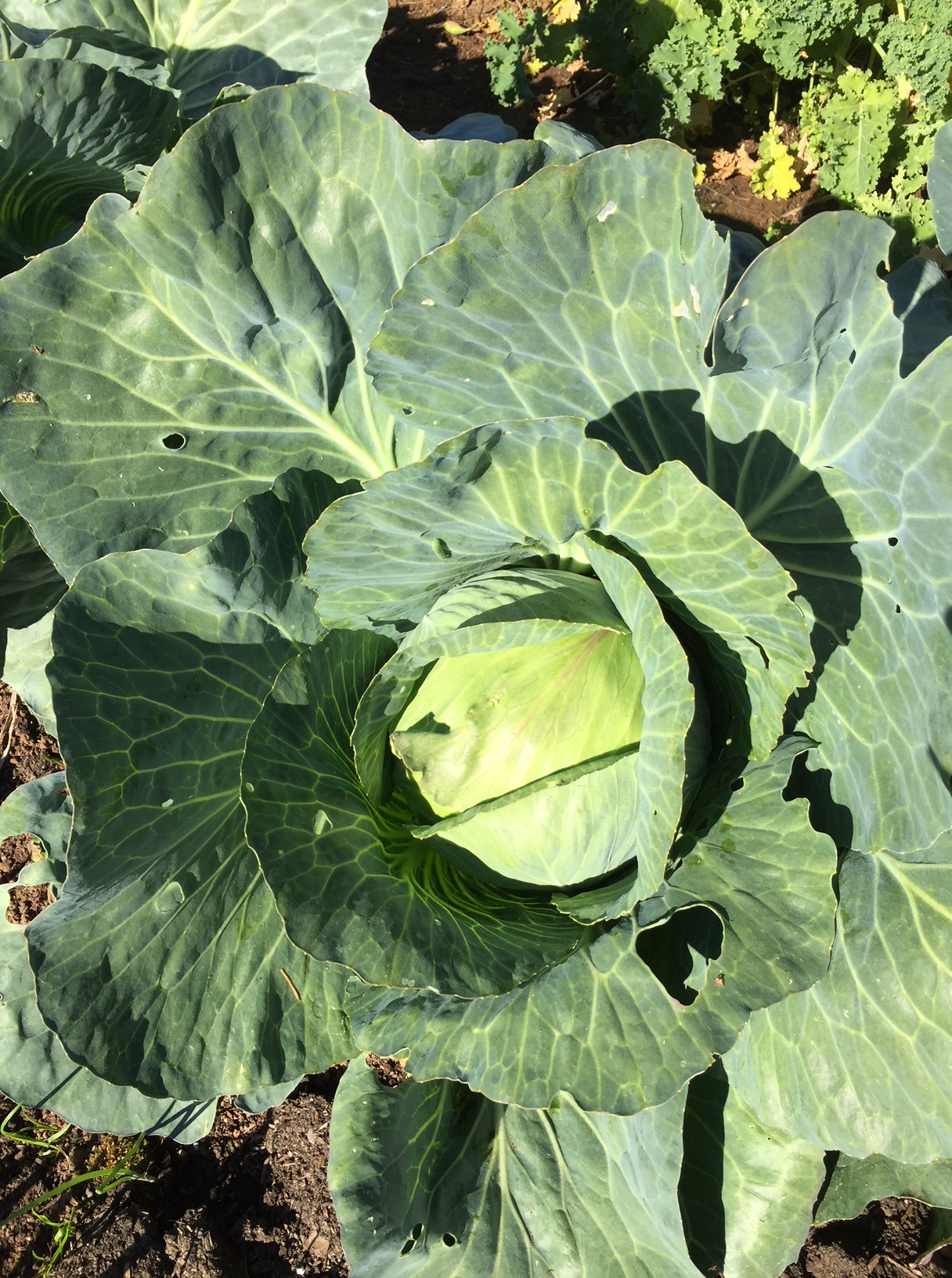 I picked a cabbage today.  It is in great condition.  I plan to use it for coleslaw this next week.
I feel like we ate well last week, and that I have a good handle on the upcoming one.  By the end of tomorrow…I should be in super-great shape as far as the food for the week in concerned.