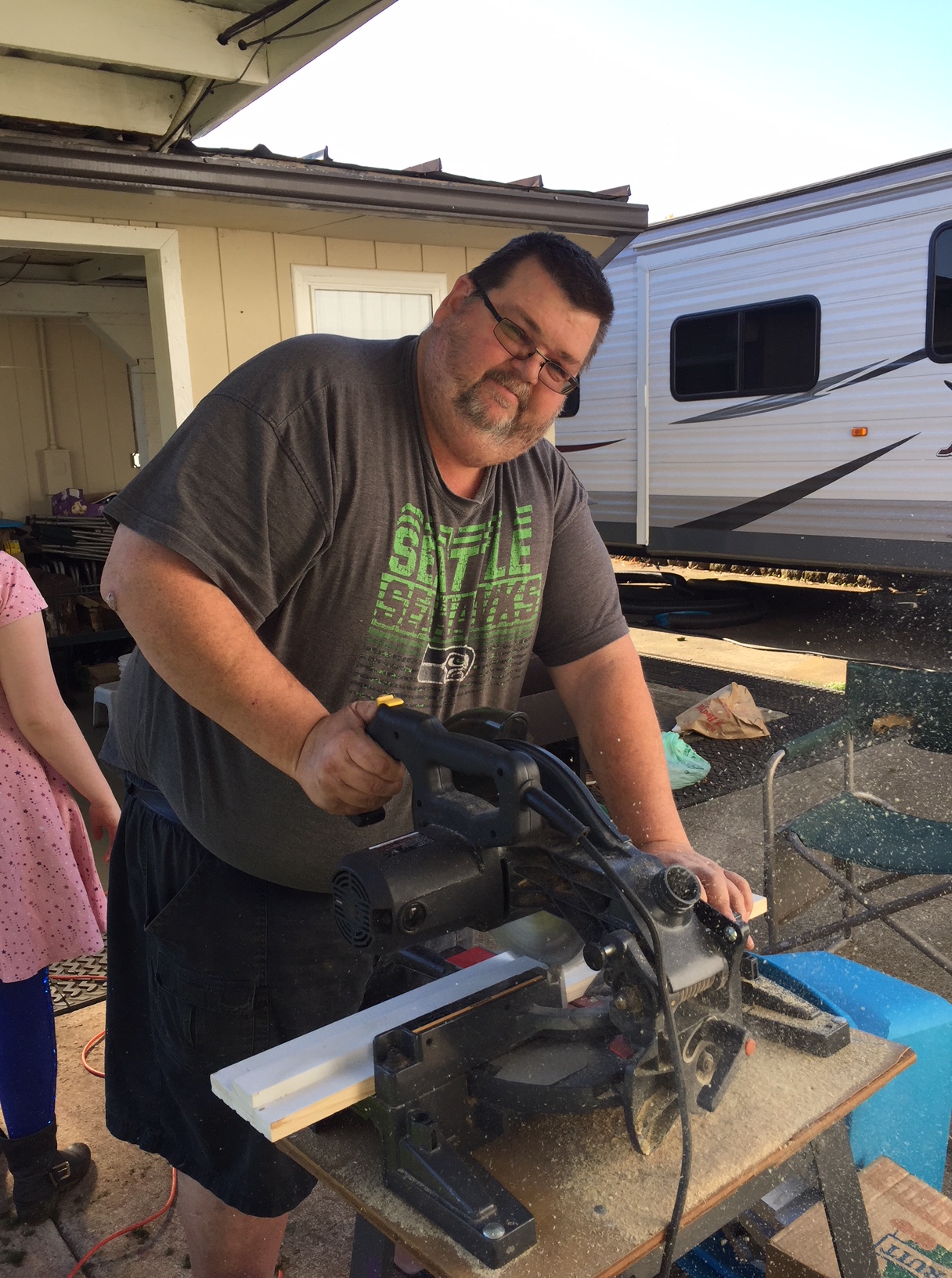 Rob spent some time cutting up the boards we scavenged for free into stove-friendly sizes.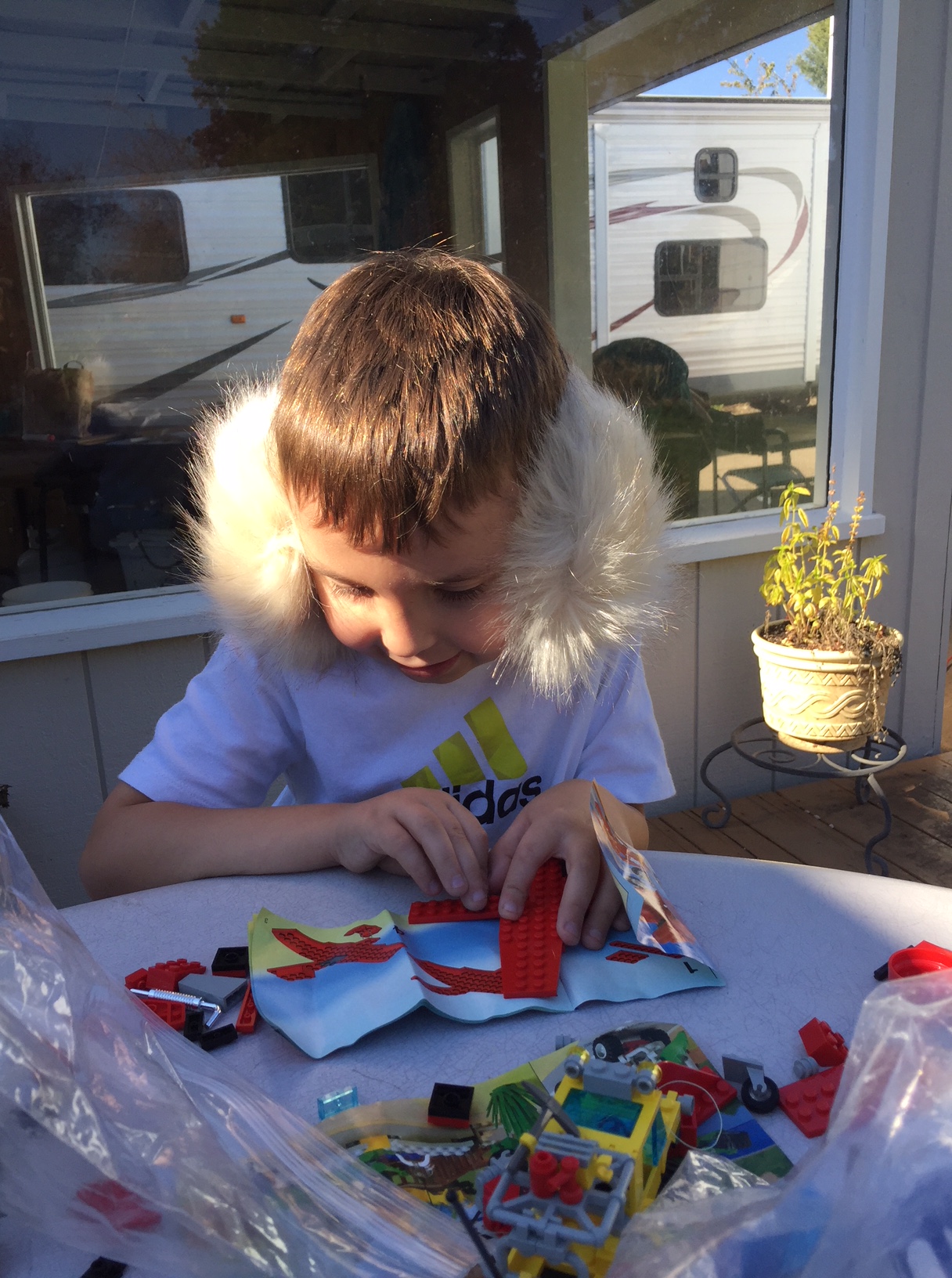 Jake thought the noise from the saw was too loud, so he put on some of Patsy's ear muffs while he built Legos on the sunny deck.  I though he made quite a fashion statement.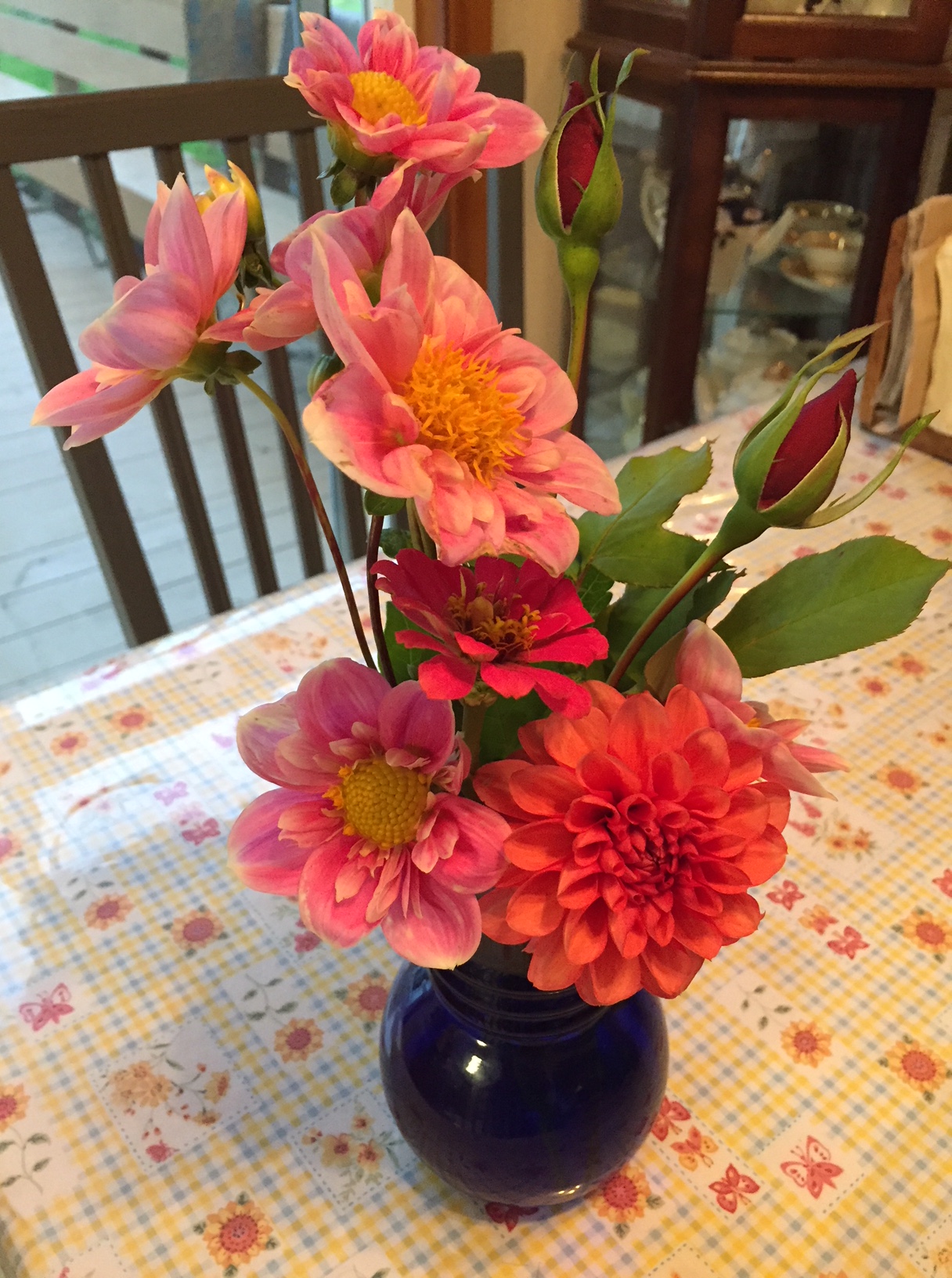 I got enough flowers for another small bouquet.  Although we were hit by a couple of light frosts, only some of the flowers were killed and there are a few more scragglers still hanging on out there.  I hope to get another bouquet tomorrow since this one is looking sad today.
There were many things to see this week that were absolutely free.
I enjoyed fall colors…..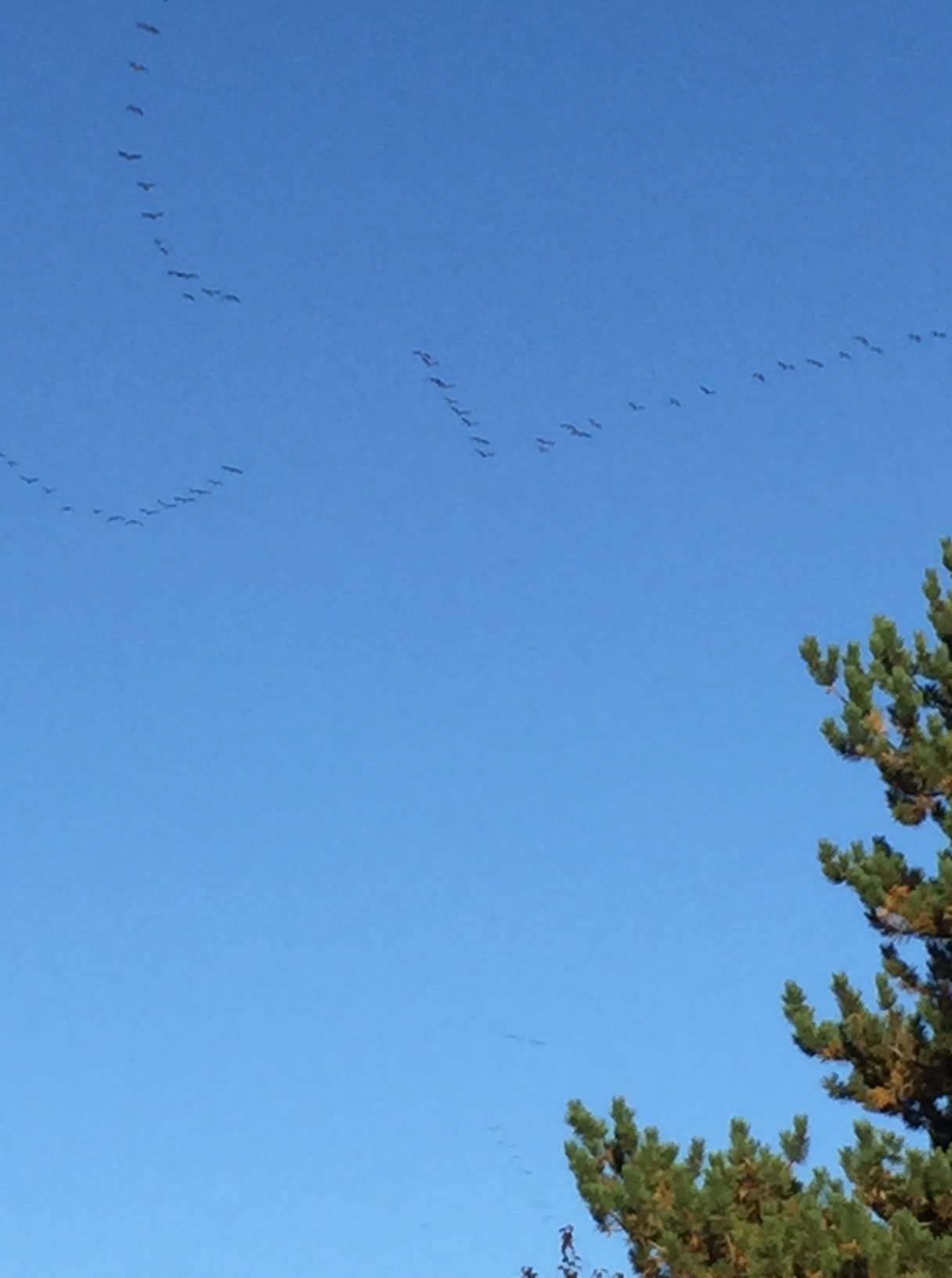 Geese flying…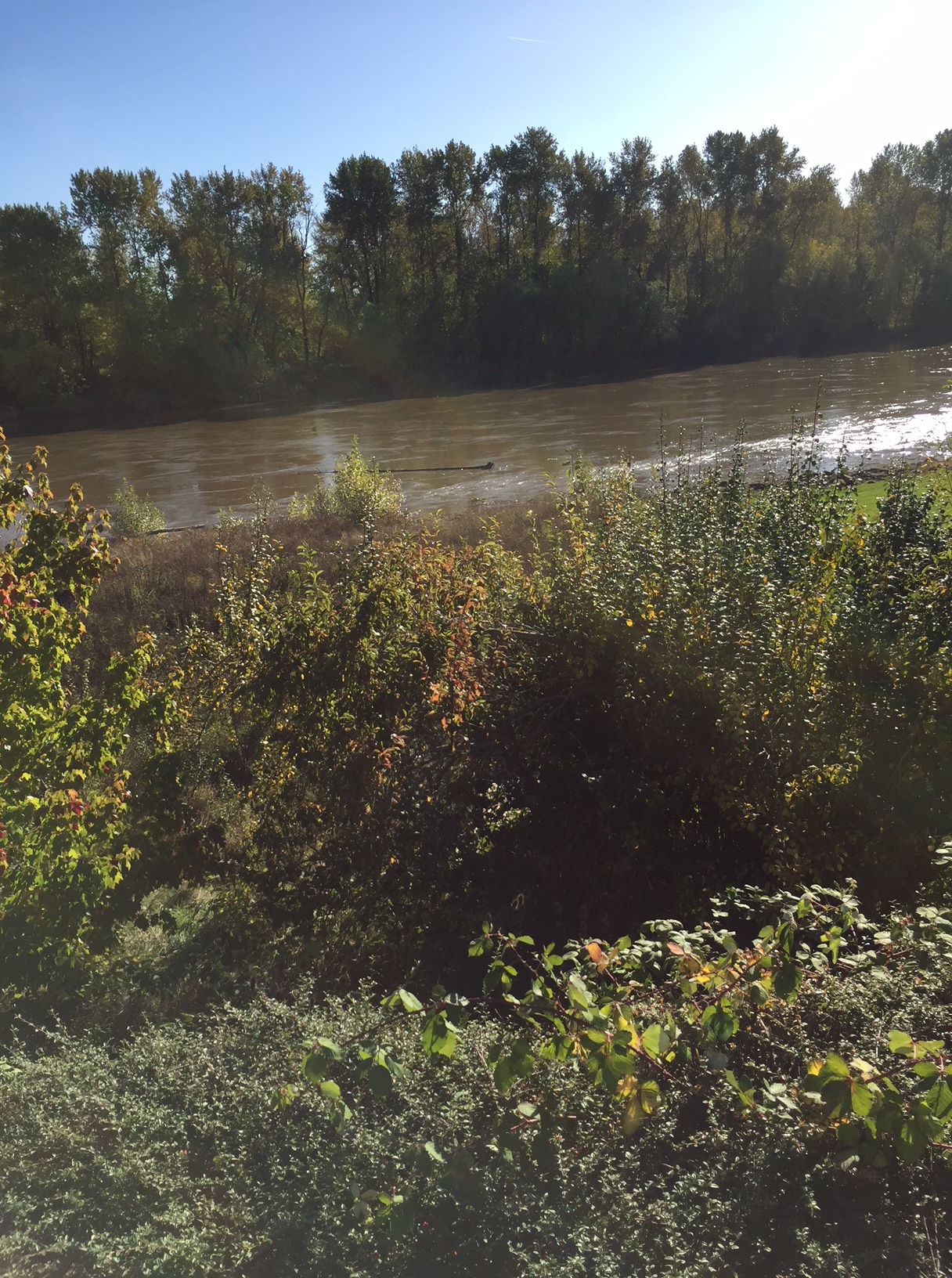 Watching logs float down the rain-swollen river at my sister's house….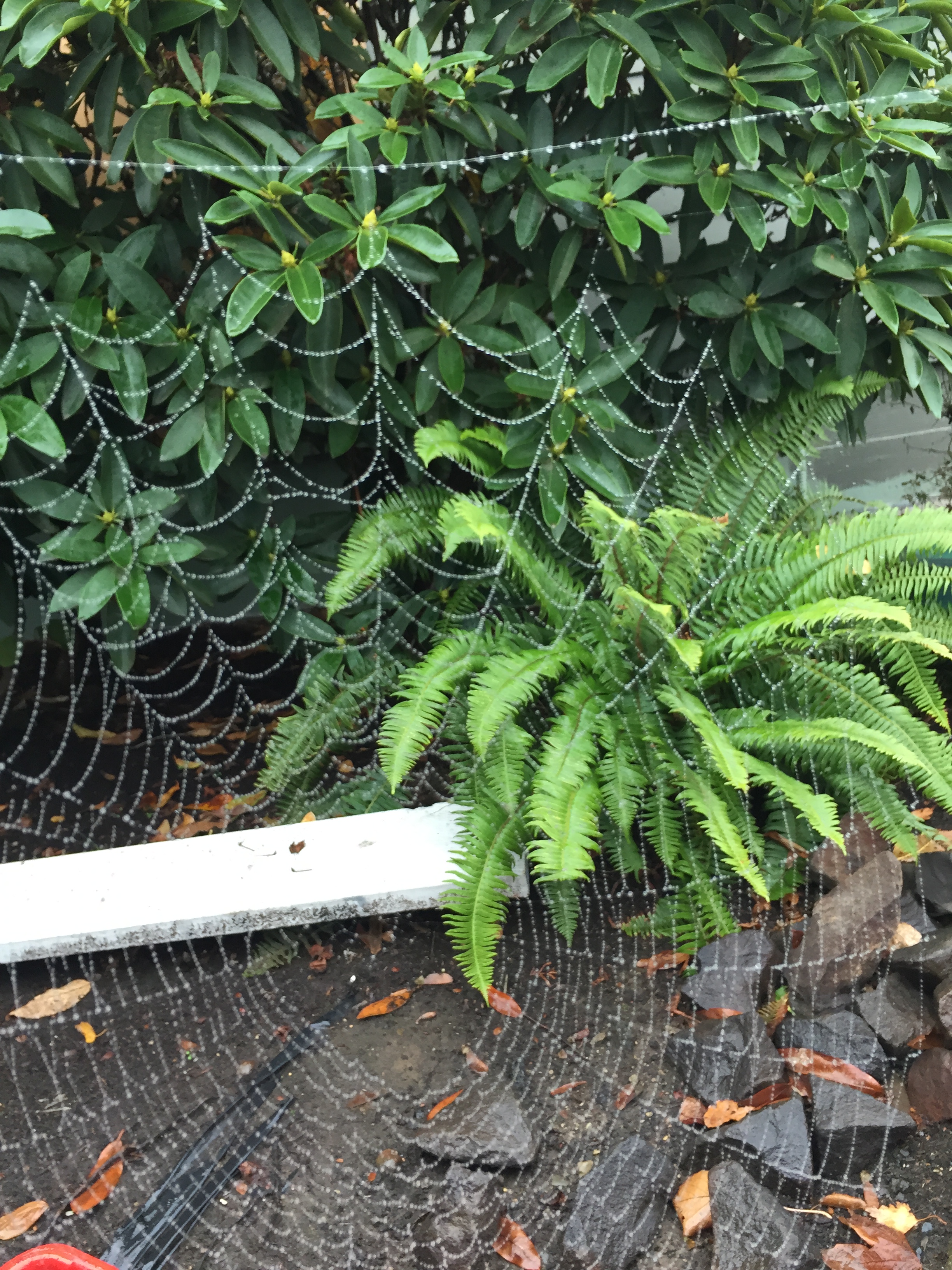 A mist-covered spider web…
The freshly-mown lawn that Patsy did herself this time…and saw so much more.
I made waffles using the Mickey Mouse waffle iron I got at a garage sale last weekend.  I used a gluten-free pancake/waffle mix I got off the clearance rack at Fred Meyers and used a few of the 79c/dozen eggs we scored last week.  The bacon has been frozen for a while–it was an amazing find at Grocery Outlet a while back.  We had Jake for the last couple of days since his parents were very involved with the High School Harvest Party at church.  So, even though the girls were at their respective parties, Rob, I and Jake had a nice, fun, breakfast for dinner last night.
In between other things this week, I was able to do some embroidery and some extra cleaning.  I cooked meals, as normal, and picked up a couple of items to put in my gift stash.  The garden is almost done, and yet I'm still getting a few things.  We did pull up the hoses, and had high hopes of tilling it up, but it never got dry enough, and just rained again today.  So, we may just need to put compost on it (like old plants, grass, etc.) and till it up in the spring.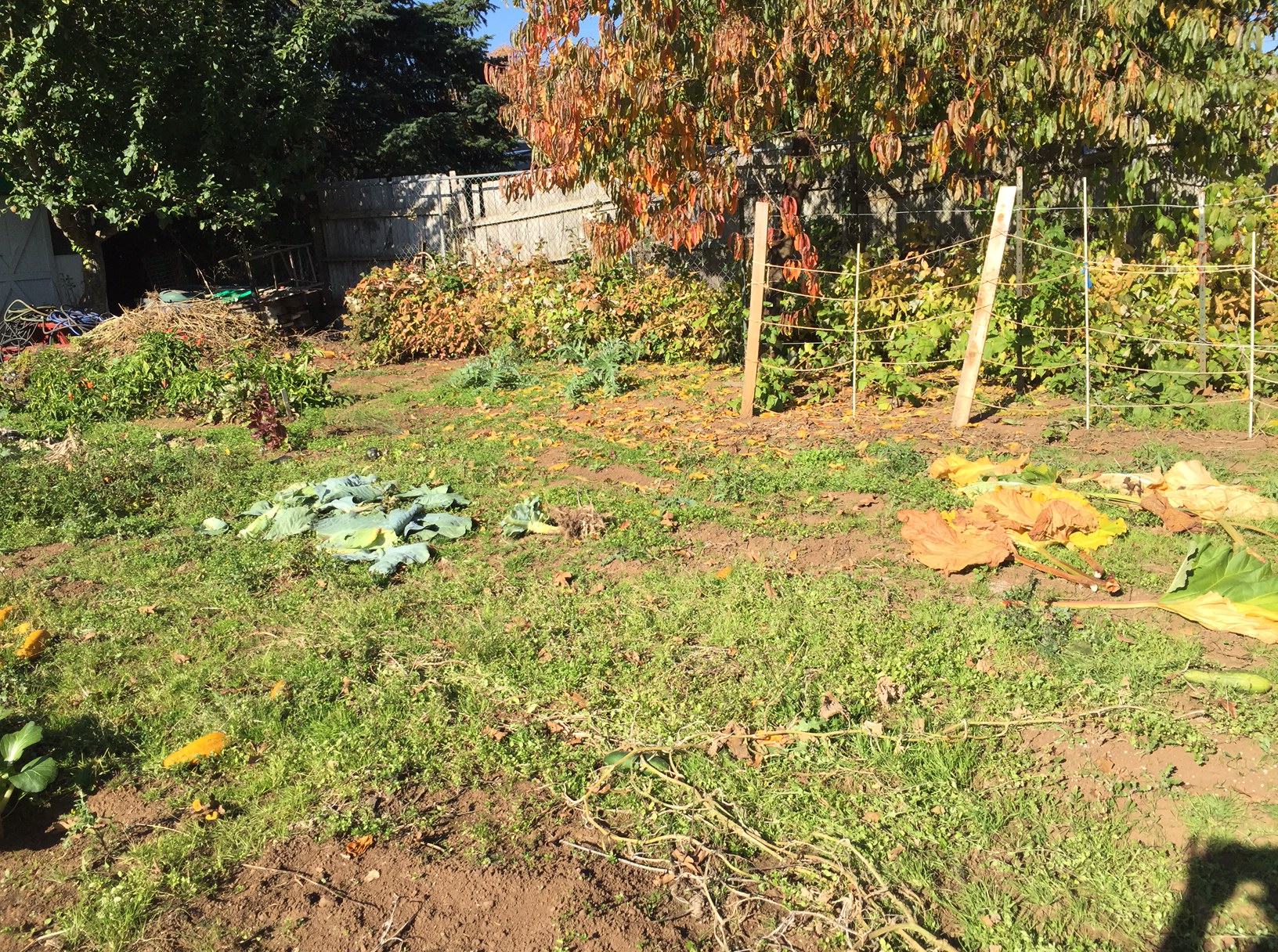 The cabbage looks good.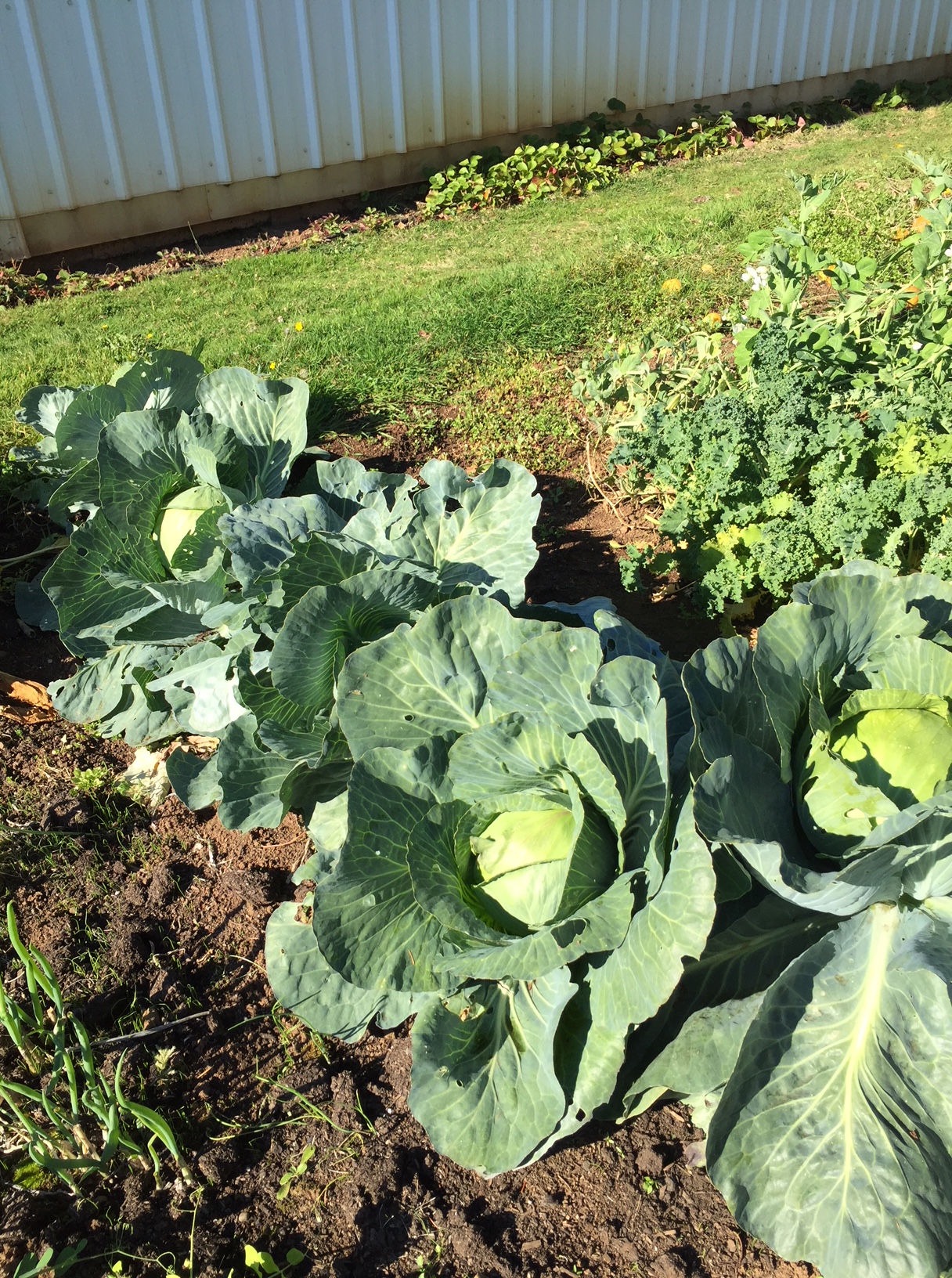 If you look closely, you can see the multitude of baby green onions to the left of the cabbage.  A while back, I put some compost on there and buried the seed heads from last year's onions.  Many of them came up!  Lots of promise for spring since they are pretty hardy.  We will see!!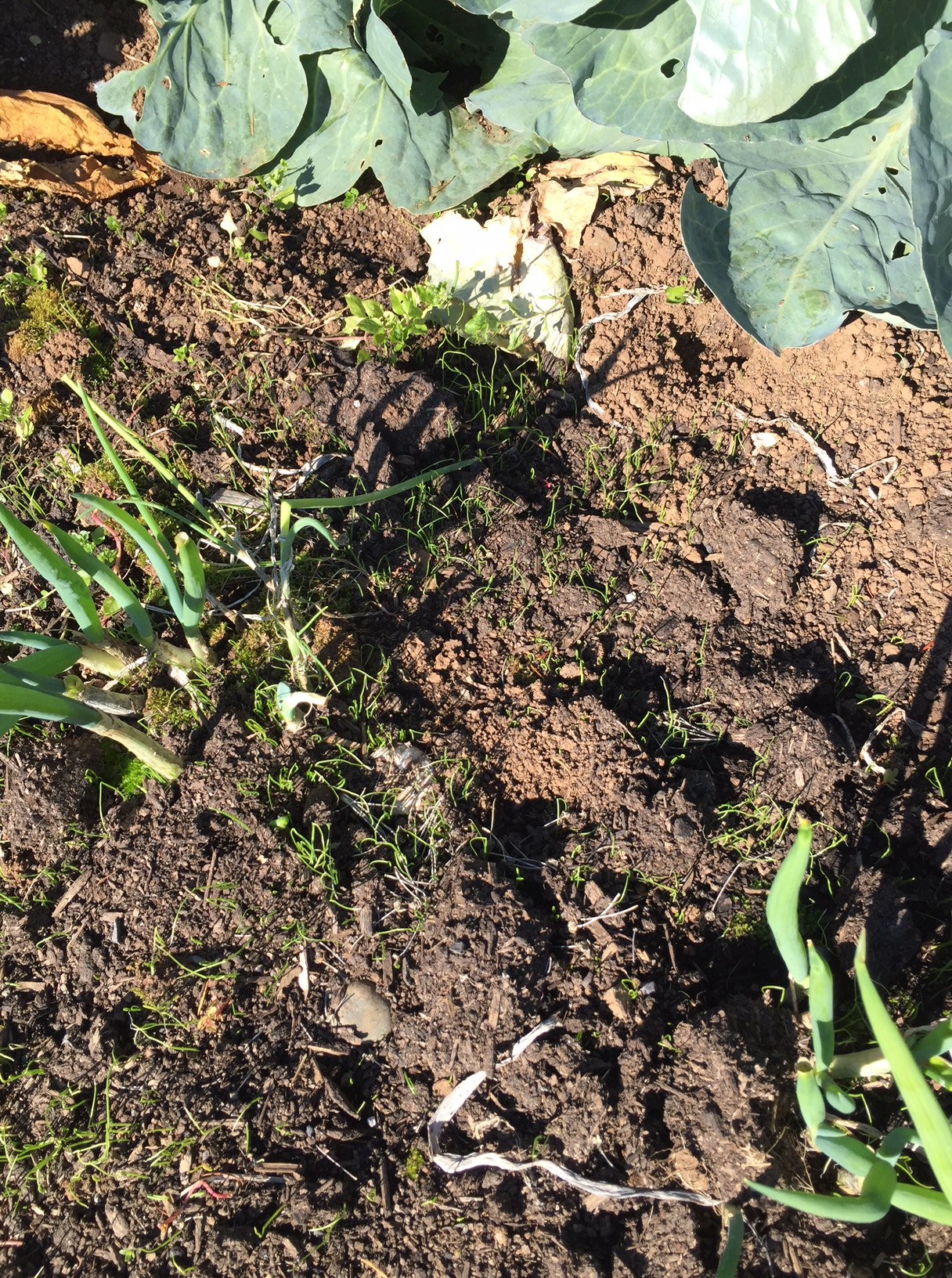 It was a good week.  How did yours go?