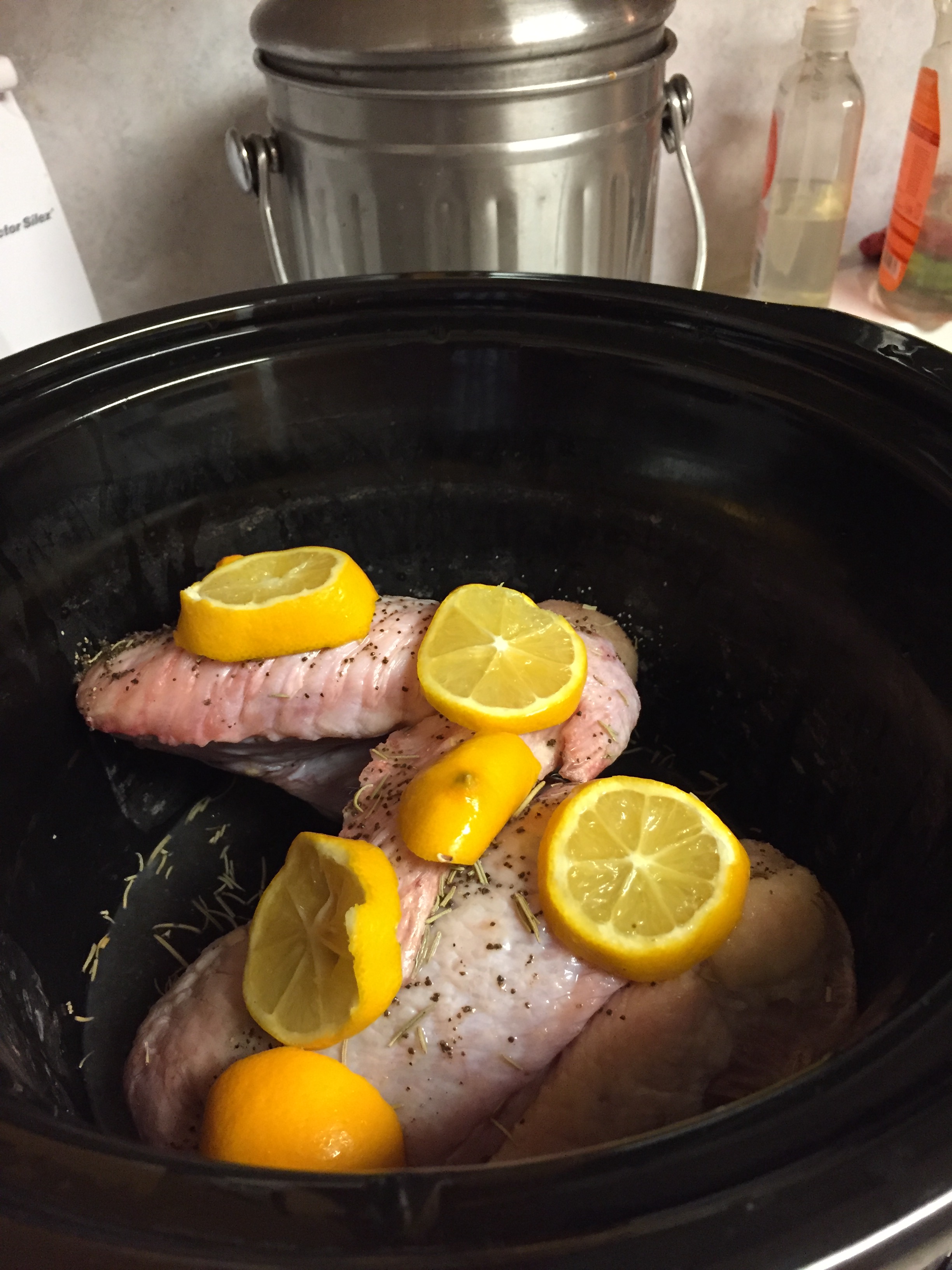 This past week, our 1/4 beef arrived.  While I was arranging the freezers to make room for the beef, I found a package of turkey wings from the turkeys Rob grew before we moved.  Clearly, it was time to use those wings!  So, I put lemon and rosemary on them, a little water in the bottom, added salt and pepper, and cooked them in the crock pot for a few hours.  We ate part of the meat.
I made turkey enchiladas from the rest.
I cooked a large crock pot of chili.  We had it several times over the past few days.
I also made another crock pot of refried beans.   I froze most of those, except the ones the kids ate on tortillas several times, and the ones I put in the enchiladas.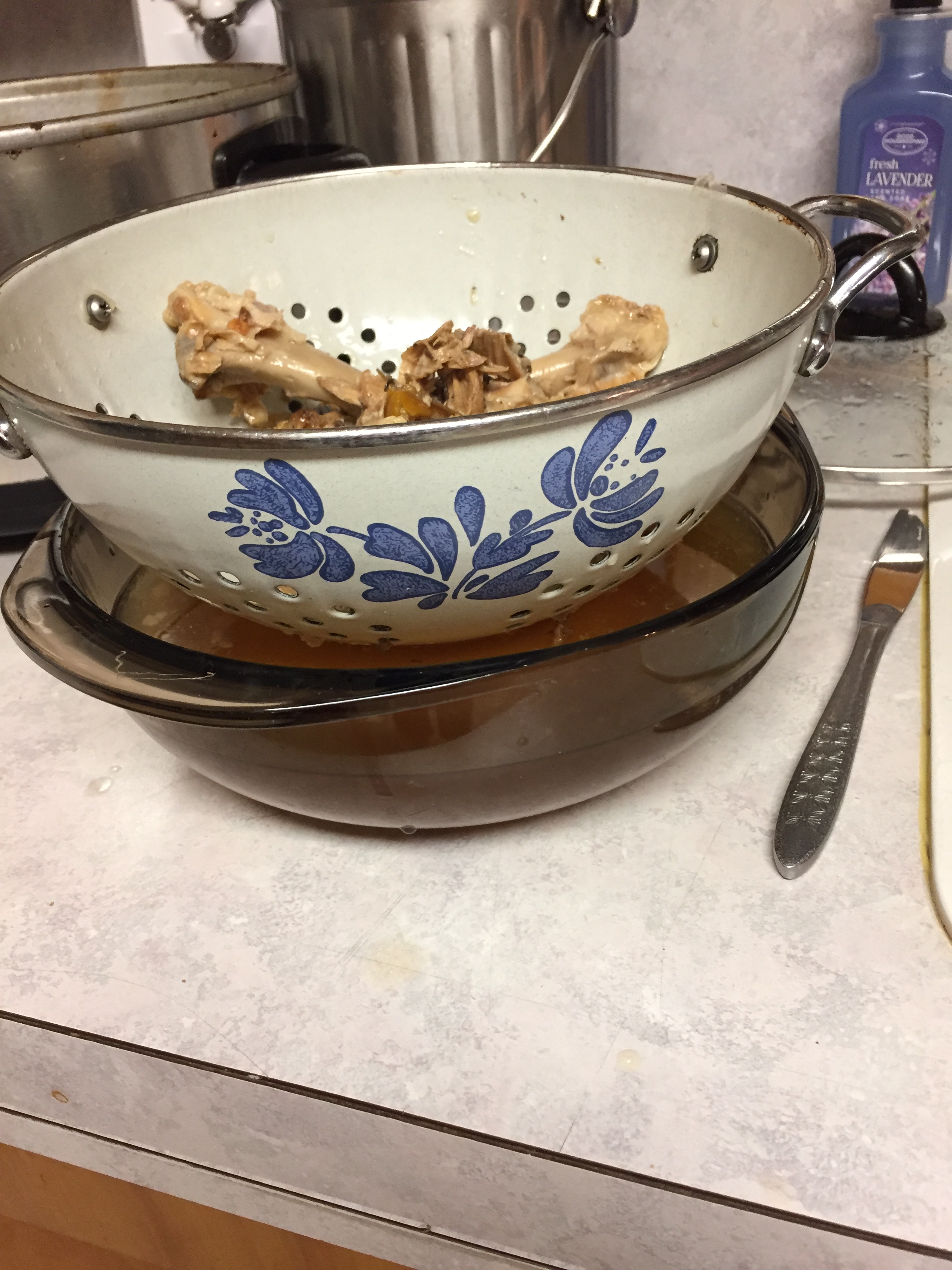 Then, I cooked the turkey wing bones in the crock pot all night with water and salt, and made broth.
On Wednesday, when my mom came to lunch, the girls and I fed her turkey soup made from that broth, biscuits and cupcakes.  The soup had a slight lemony flavor, which is not my normal flavor, but it was good.  I just made a simple one with veggies and a little mixed grain.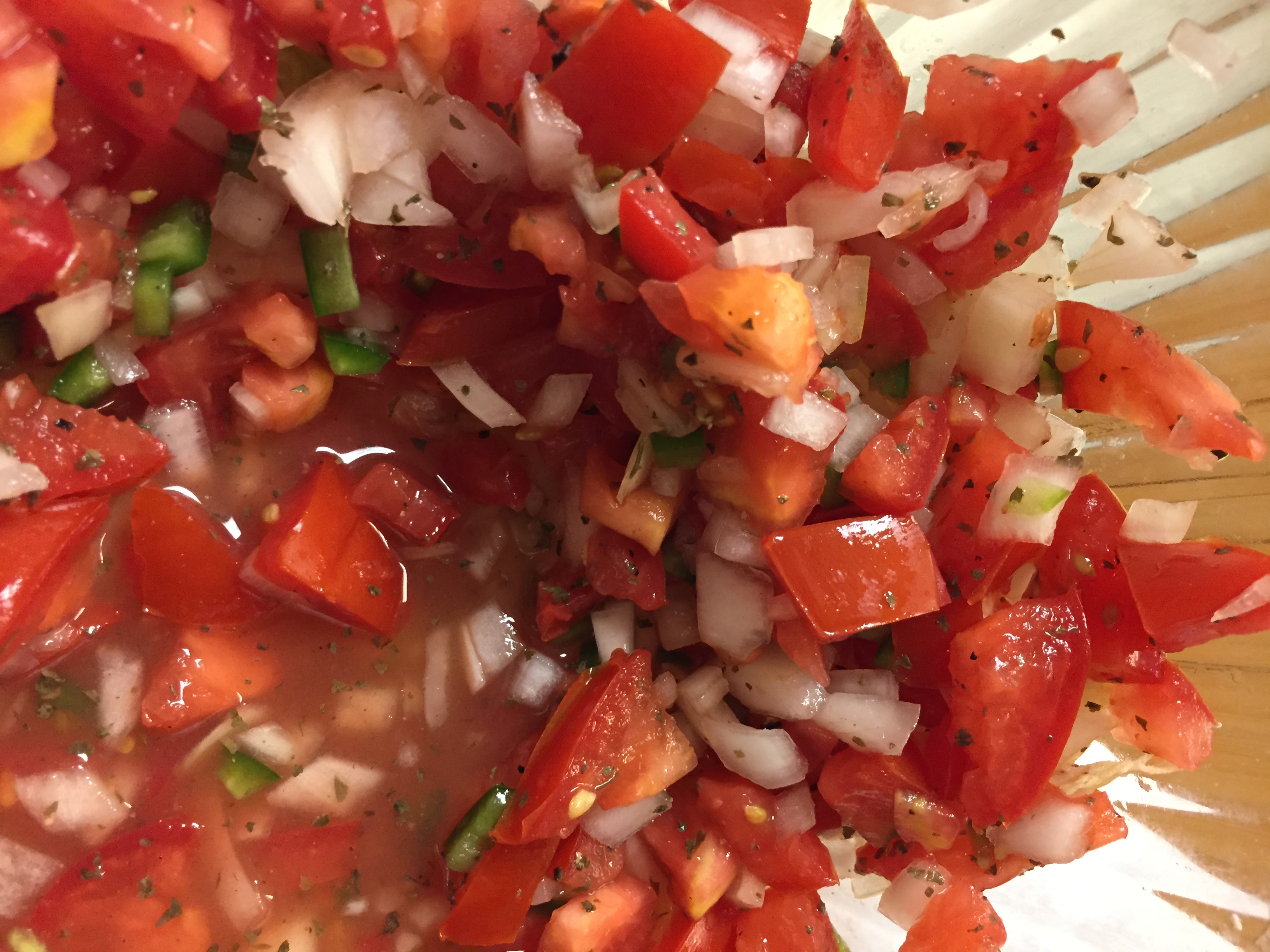 I used some tomatoes, a pepper and 1/2 onion to make Pico de Gallo.  We ate it with some lime tortilla chips I got a while back.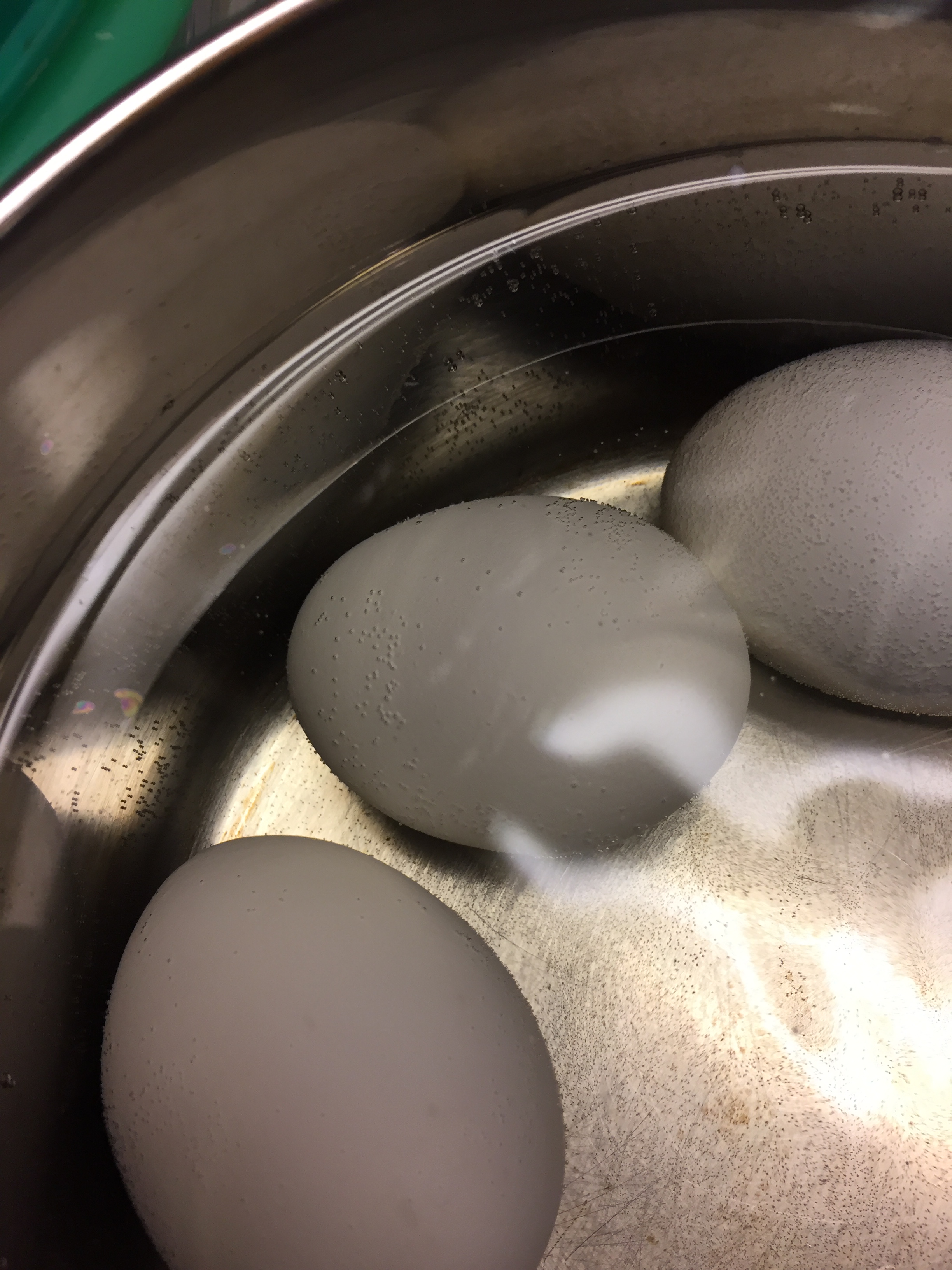 Patsy wanted to hard-boil some eggs, but did not know how.  I taught her, she made a bunch, and enjoyed them for dinner tonight.
We are still cruising along on the groceries I bought over a week ago.  We picked up a few 1/2 gallons of milk for 99c each during the week, but not much else.  I still have plenty of food left, but will need to go buy produce sometime in the next week.  There were no great deals that I needed in the ads this week, except the milk,  so I didn't even go to the stores.  I did download my Friday Freebie, though, and can get it in the next few days.  I plan to shop minimally until I get some more things out of my freezers.  They are stuffed because we added the beef and I want a little more wiggle room in them.  So, this week, I'll target bread and other bulky frozen foods.  We are in that time of year where I'm so glad I preserved all those fruits and vegetables last summer.  We are really utilizing them now:)