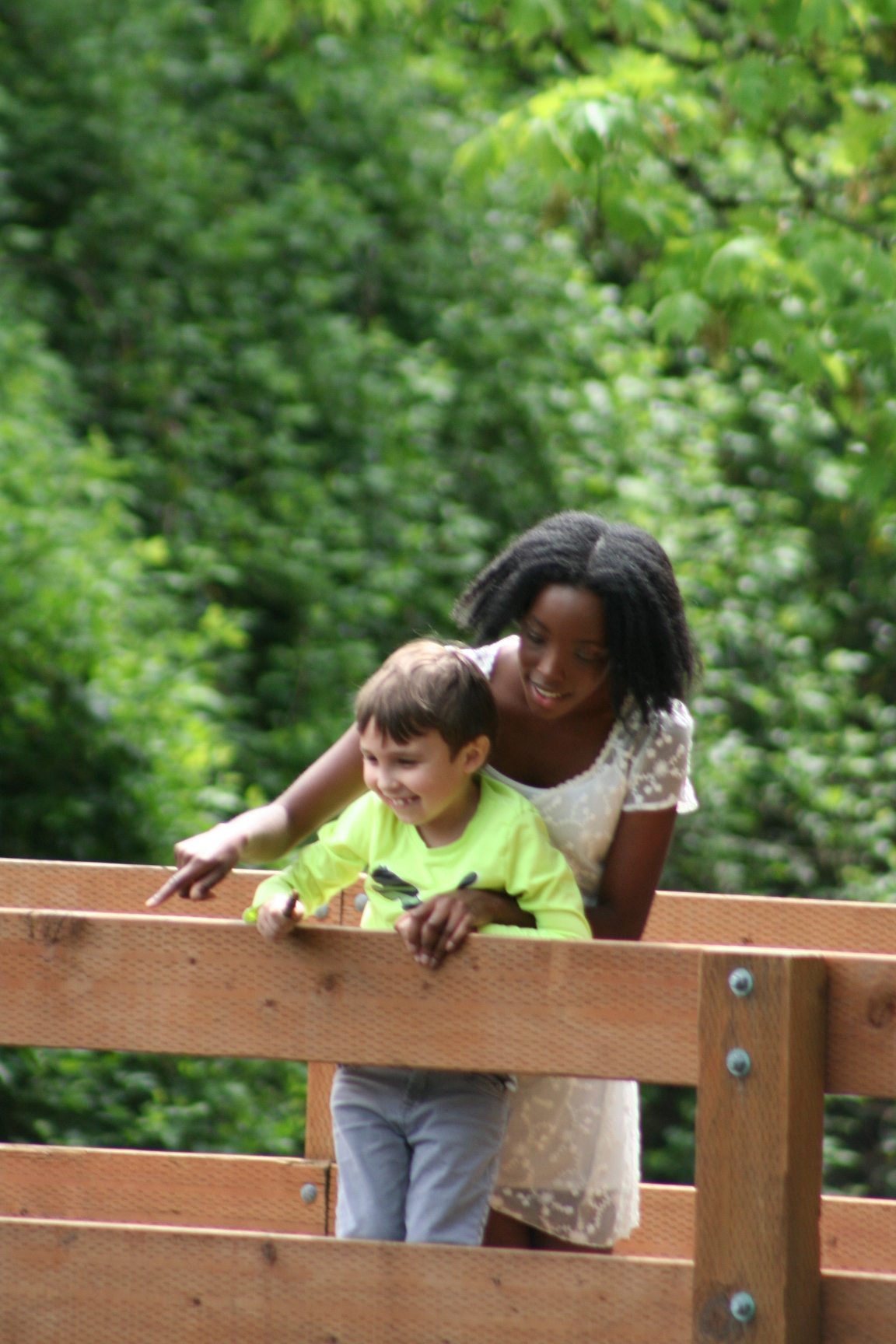 I brought Jake and Michaela home on Thursday after school.  Michaela left on Saturday at 12:30 to go to horses with her big sister and spend the rest of the weekend with her.  Jake stayed until Sunday afternoon.  Friday was a whirlwind of commotion as there was much to do, and the kids had school, which involved a lot of driving back and forth.  On Saturday, Michaela went off with her sister to do horses and Rob took the other kids, while I stayed home to work on the garden.
Ja'Ana played Pooh Sticks with Jake from a bridge at a park they went to.  She got several hours of work on Friday, as well.
I cashed in a large handful of Safeway Monopoly tickets, and got many free items, including aspirin, gravy mix, tomato sauce, French bread, sour cream, bagels,  yogurt, and water.  One reason I'm getting so many free things is because they are now handing out large handfuls of tickets every time I go there, even if all I'm getting is mostly free stuff.  So, I will stop in frequently until after Tuesday, when the game is over.  I want to redeem all the free item coupons I have, and they keep giving me more. Patsy and Jake spent a long time opening the tickets, and Patsy is keeping track on her game board.  Rob told her that if she won the million dollars, he would take her to Disneyland, so she keeps trying.  The store did some substituting when they were out of things, and I have a small handful of coupons to redeem after today's run.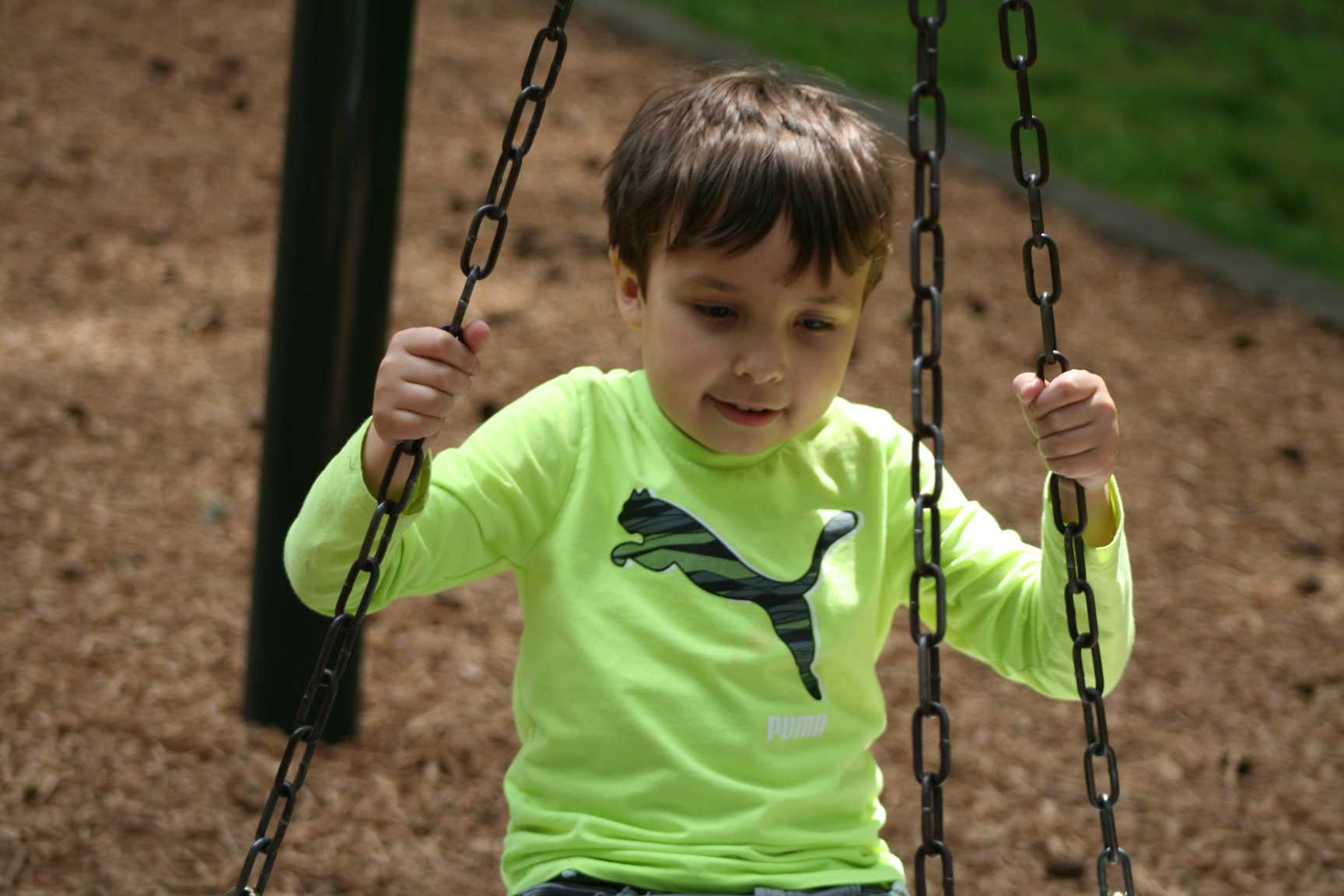 Rob took Ja'Ana's senior pictures, and got about 200 shots for me to choose from, plus shots of the other kids as well.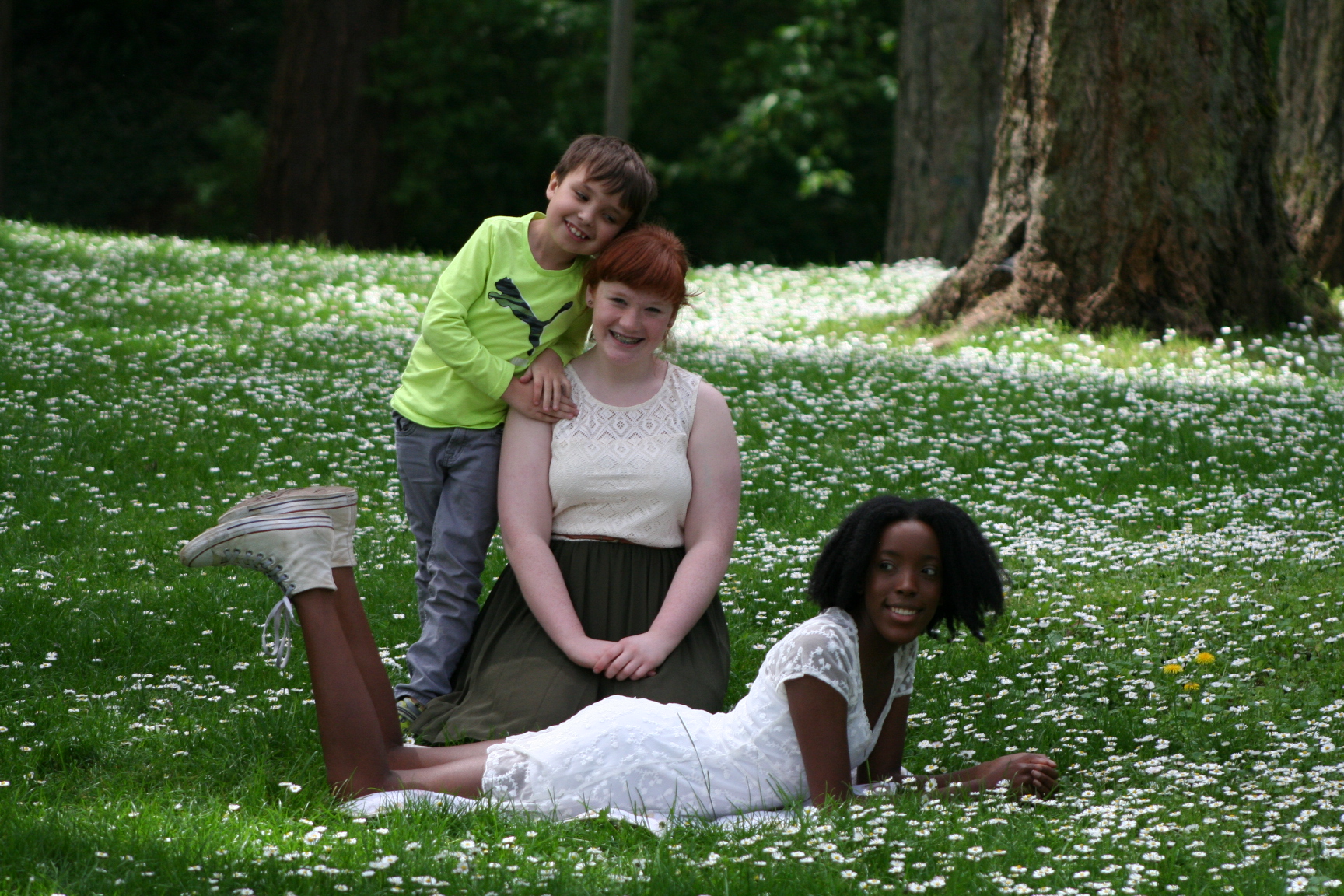 He got some great shots.  I haven't chosen, yet.  I can't.  He had to replace a lens on his good camera, which he did by purchasing a refurbished one on-line.  That saved him a great deal of money.   He also saved us a bundle by taking the pictures himself.  We will get invitations done at Walgreens for her graduation party, as we did with Lovana's graduation.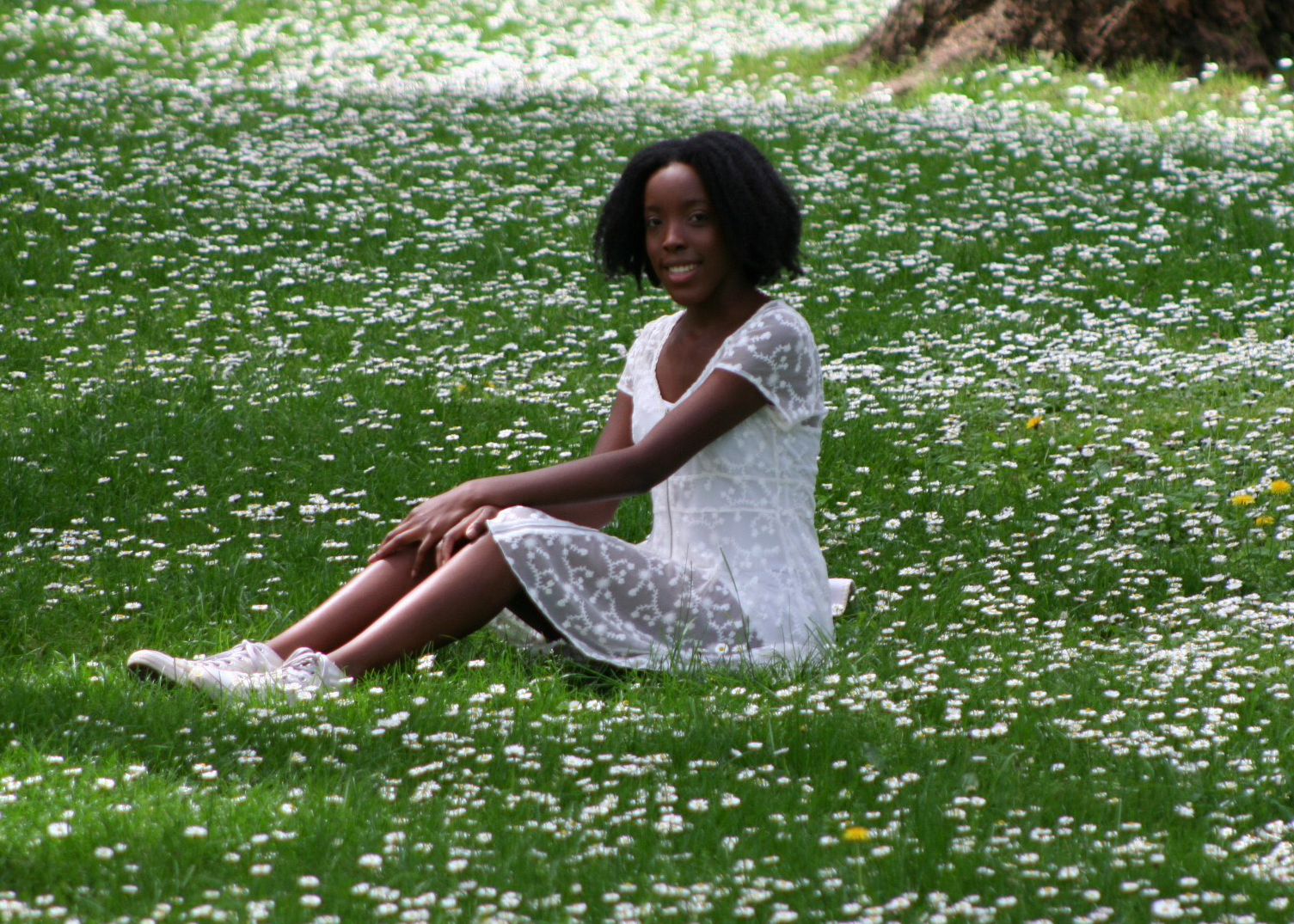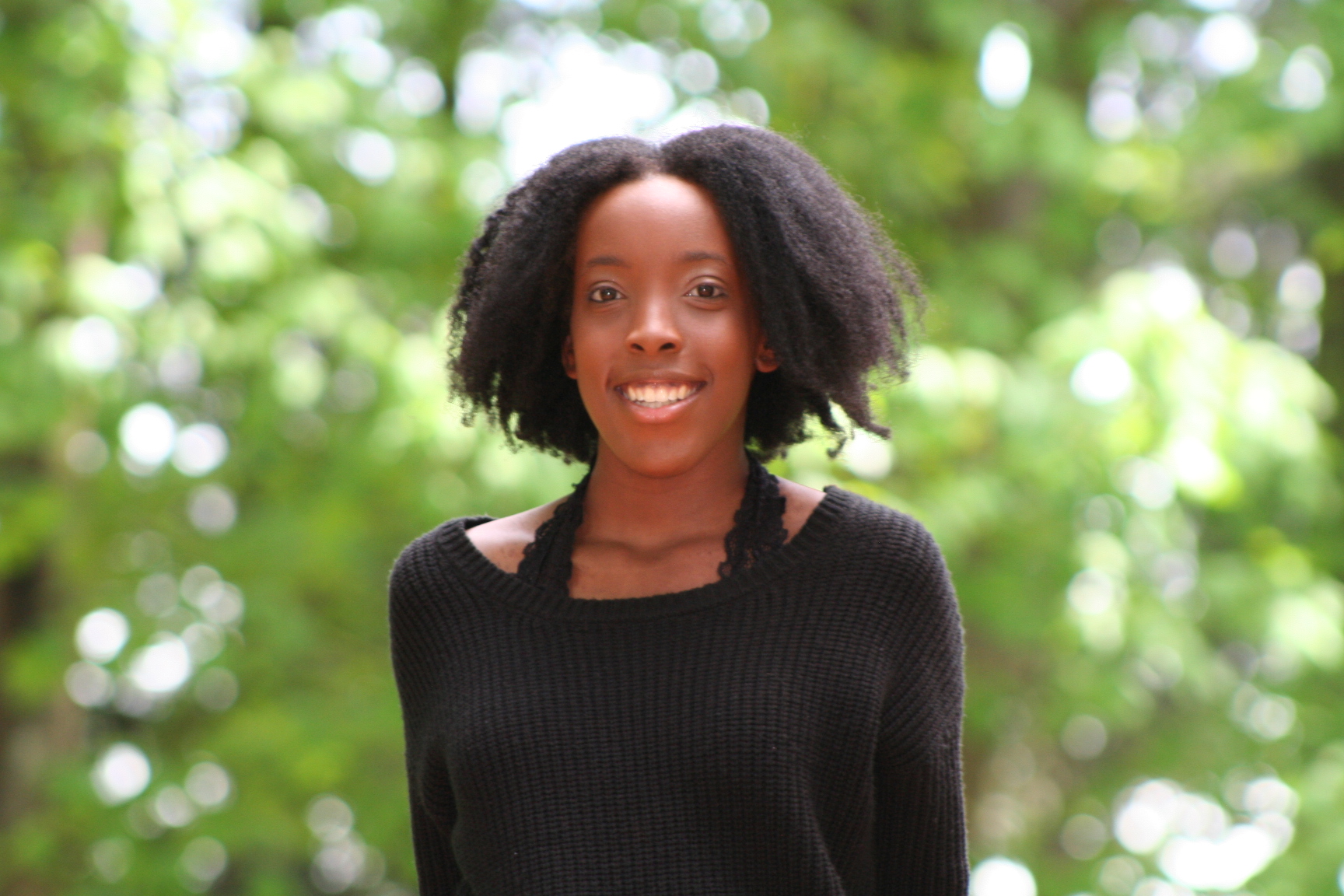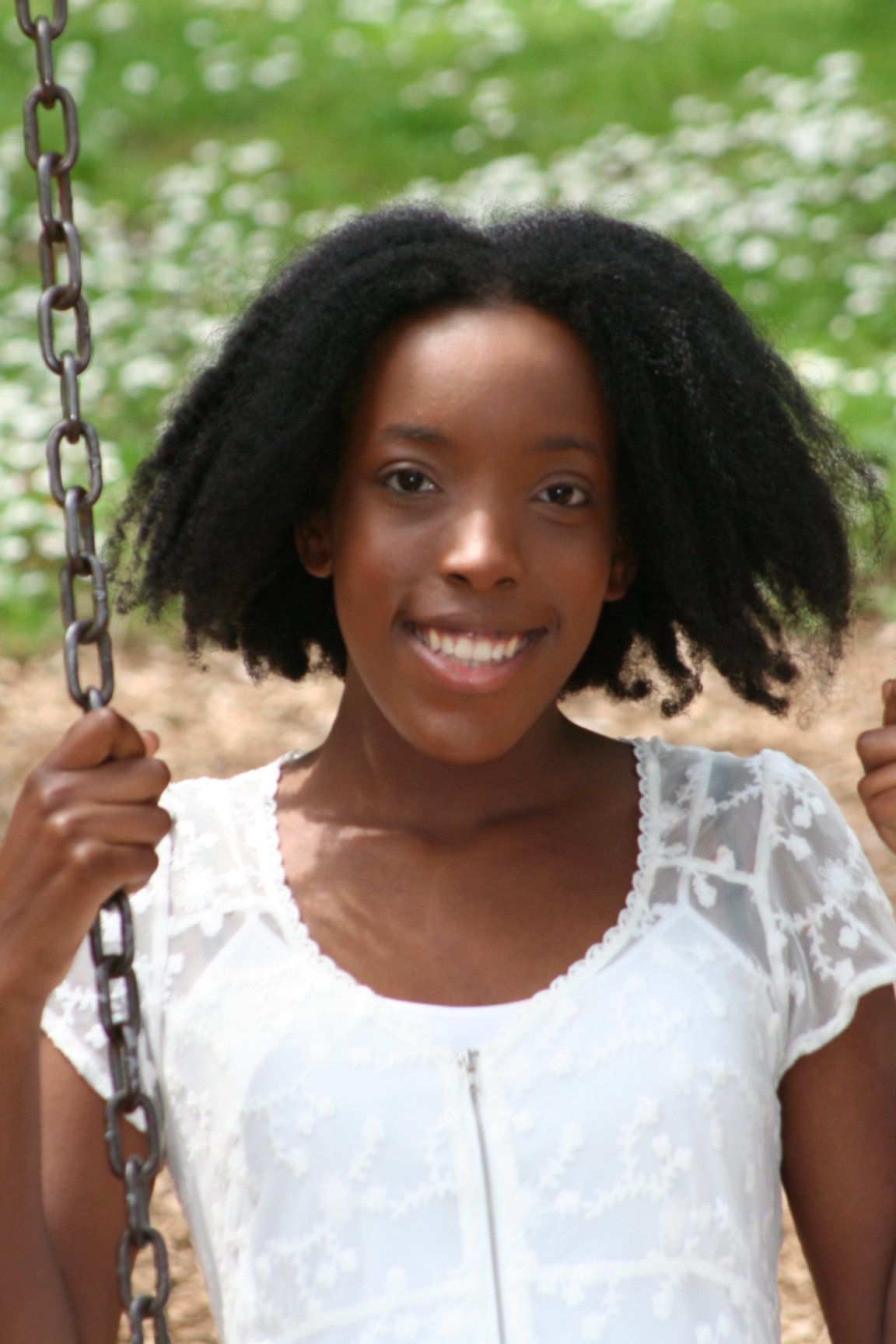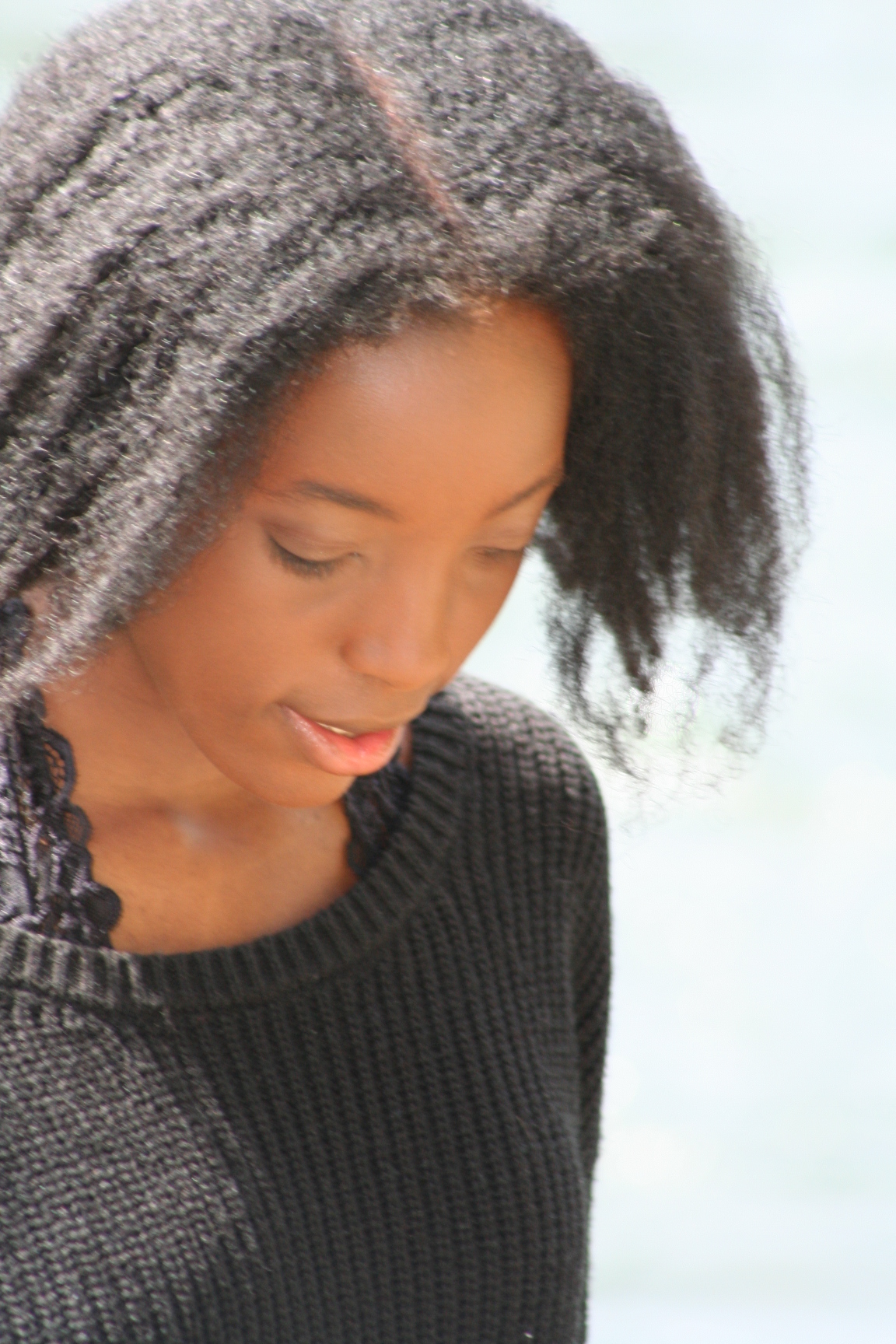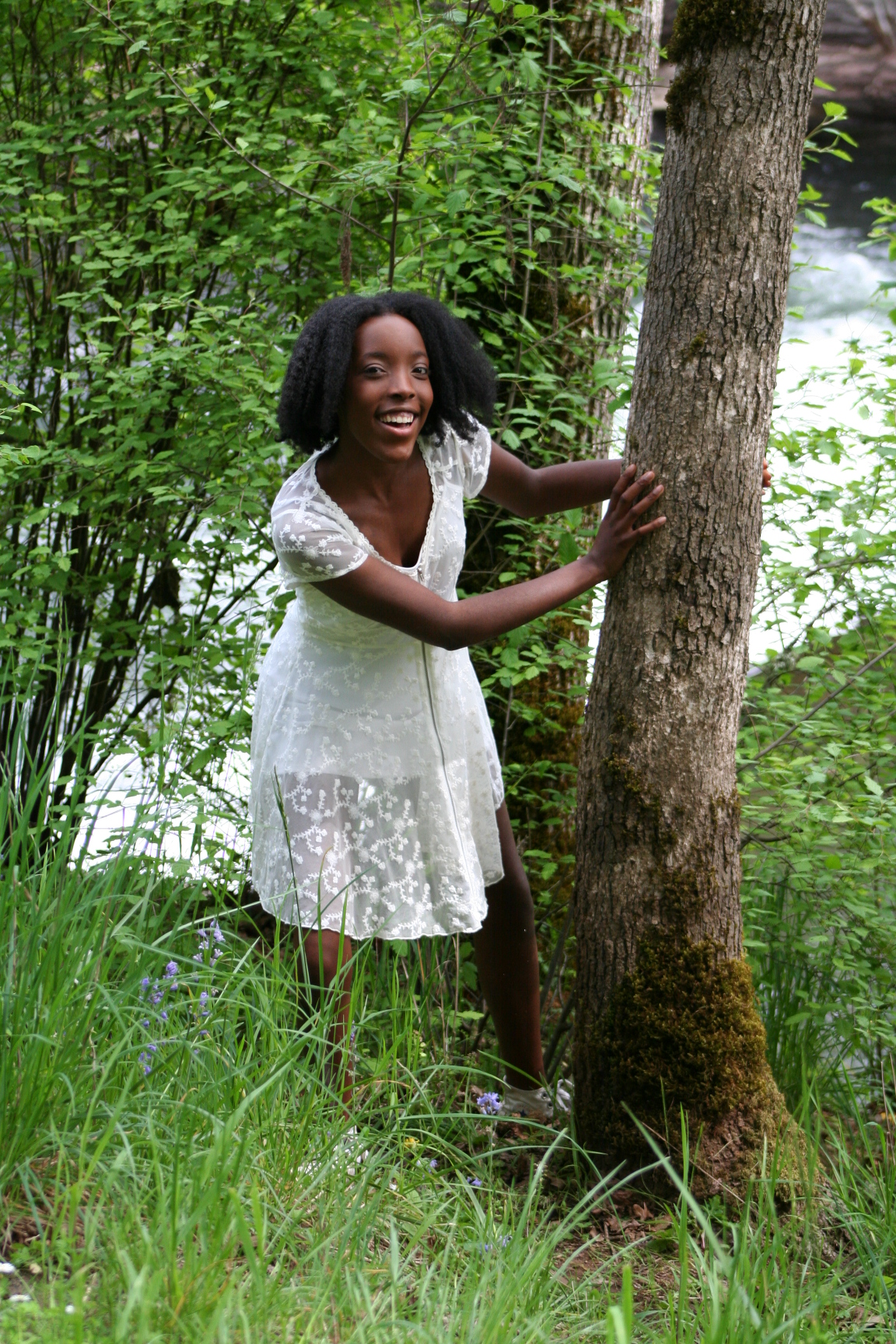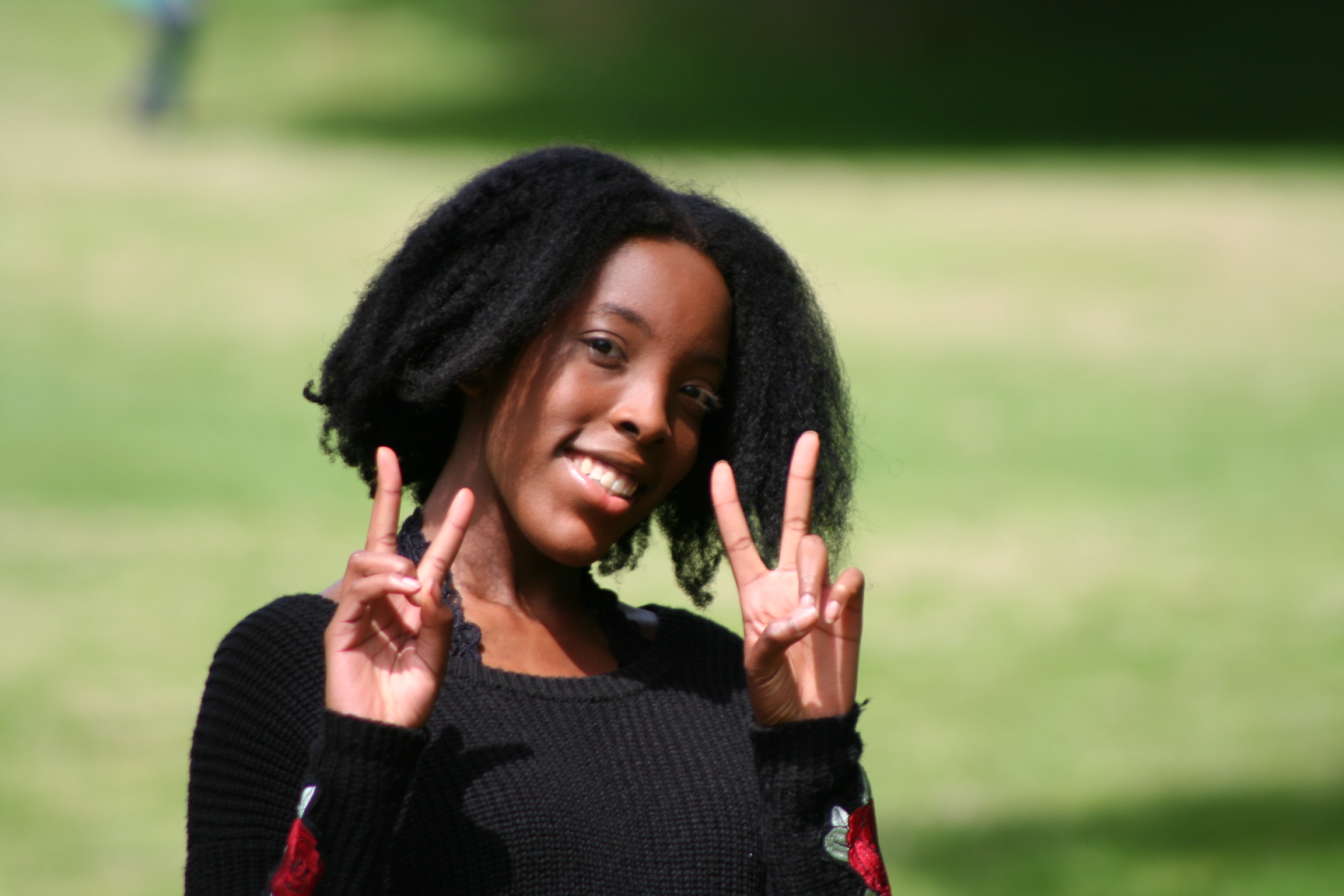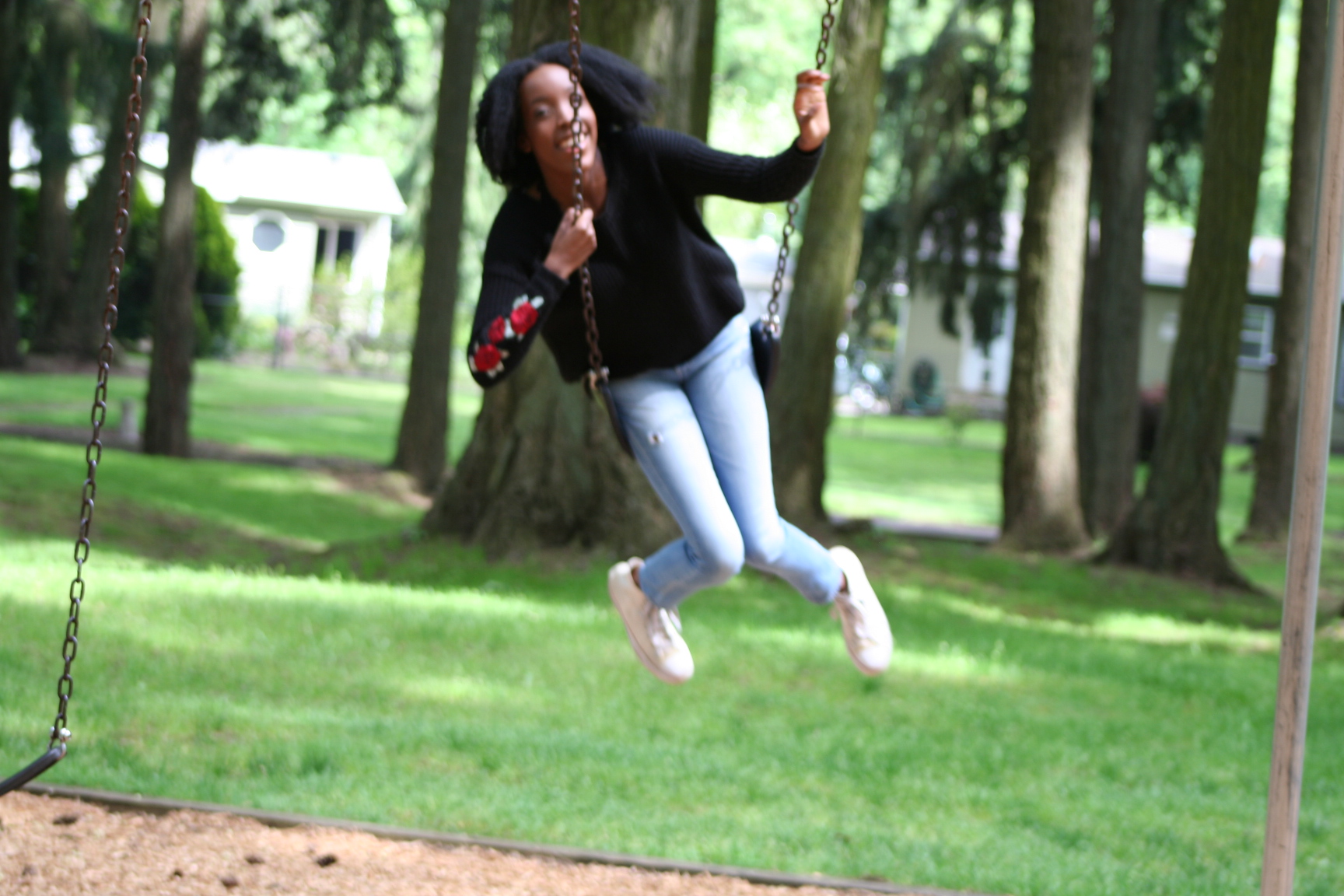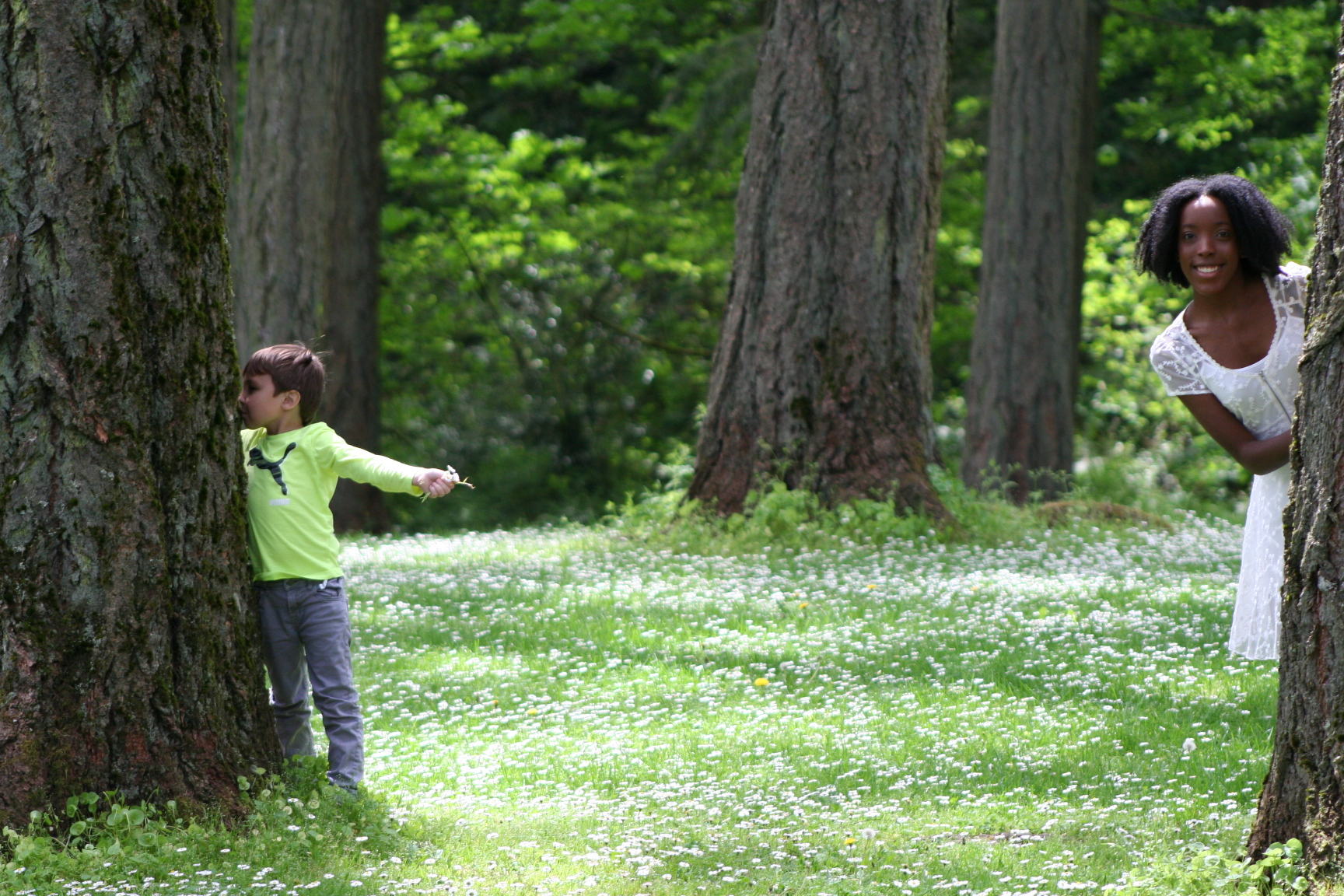 They had a lot of fun.  He cheerfully drove from park to park with a van load of kids, apparently stopped at 3 fast food places to get each one of them their preferred snack, after the crew downed the entire small cooler of snacks he took with them.  Of course, the kids had to play on each set of equipment, throw rocks and sticks into every creek and river, and so forth.  But, through it all, he got lots of great pictures.
There is some editing that needs to go on, but there are so many great ones, it will be difficult to choose, for sure!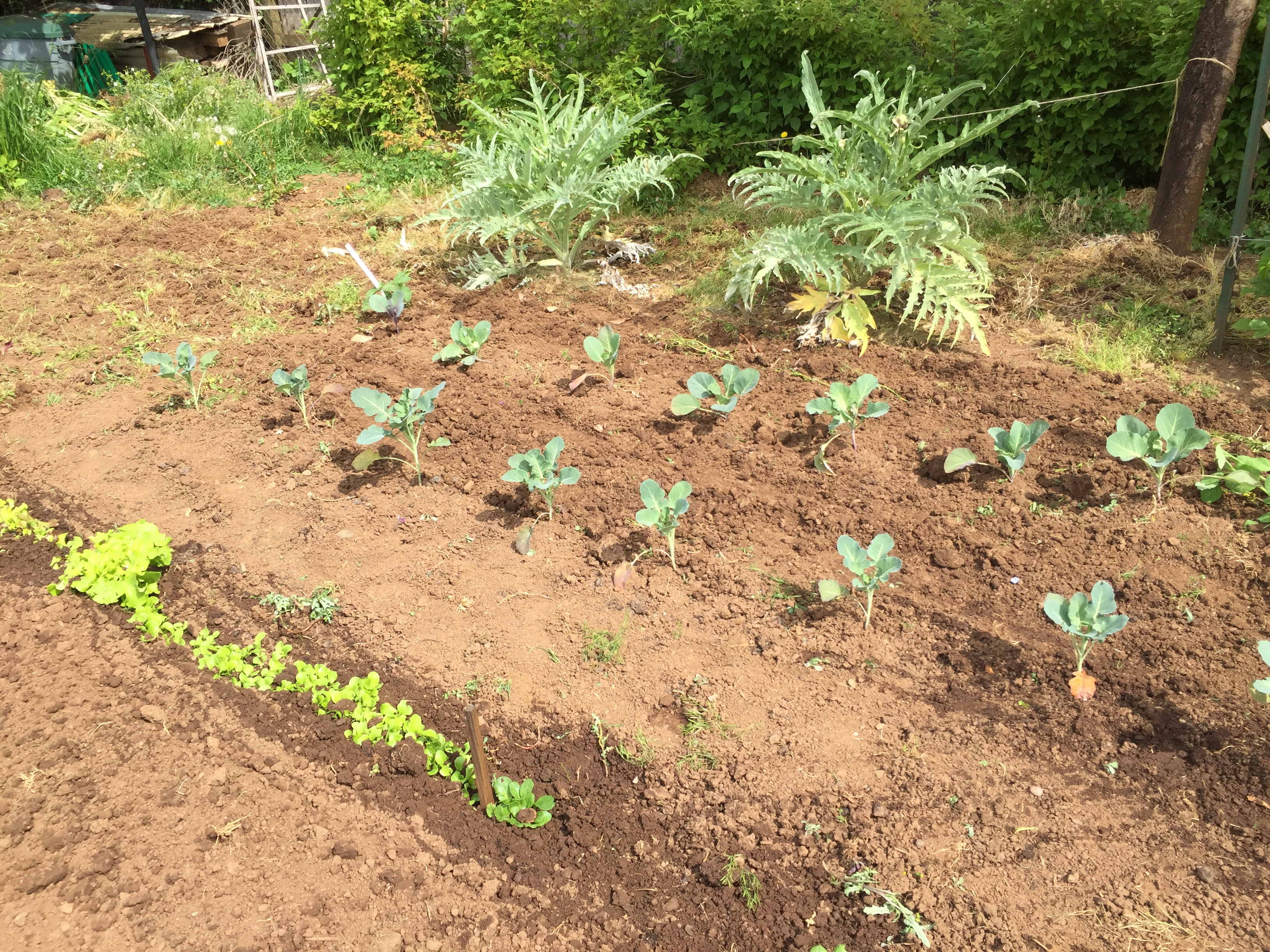 In the meanwhile, I worked in the garden.  Rob did some tilling before he left. I worked out in the garden for several hours.  It's looking better all the time, and some things are just planted, and some are already growing well.  We had a heavy thunderstorm during the night, so the things I planted yesterday got well watered in.
The week to come does not look boring.  I don't like to be bored, so I should be happy.  It was nice to sit down in church this morning and re-charge my batteries. That's a good thing:).  I've spent time with my niece and/or nephew 6 out of past 7 days, and will again tomorrow and Tuesday.   My house looks like a train wreck, and that's after putting in 2 hours cleaning this afternoon.  I'm not done at all.  Just tired and sitting down and done for today.  I can, however, walk across the floor, Rob has clean socks for tomorrow, and clean dishes to eat breakfast from.  We have a few appointments this week, as usual, and a bunch of schoolwork to finish, as the end of school deadline is very close.  Things need to be handed in so Ja'Ana can get her diploma, so the kids have to finish so I can correct it and score it.  I will rest this evening, and hit it again in the morning.   Tomorrow is a new day, a busy and full one, just as I like it.