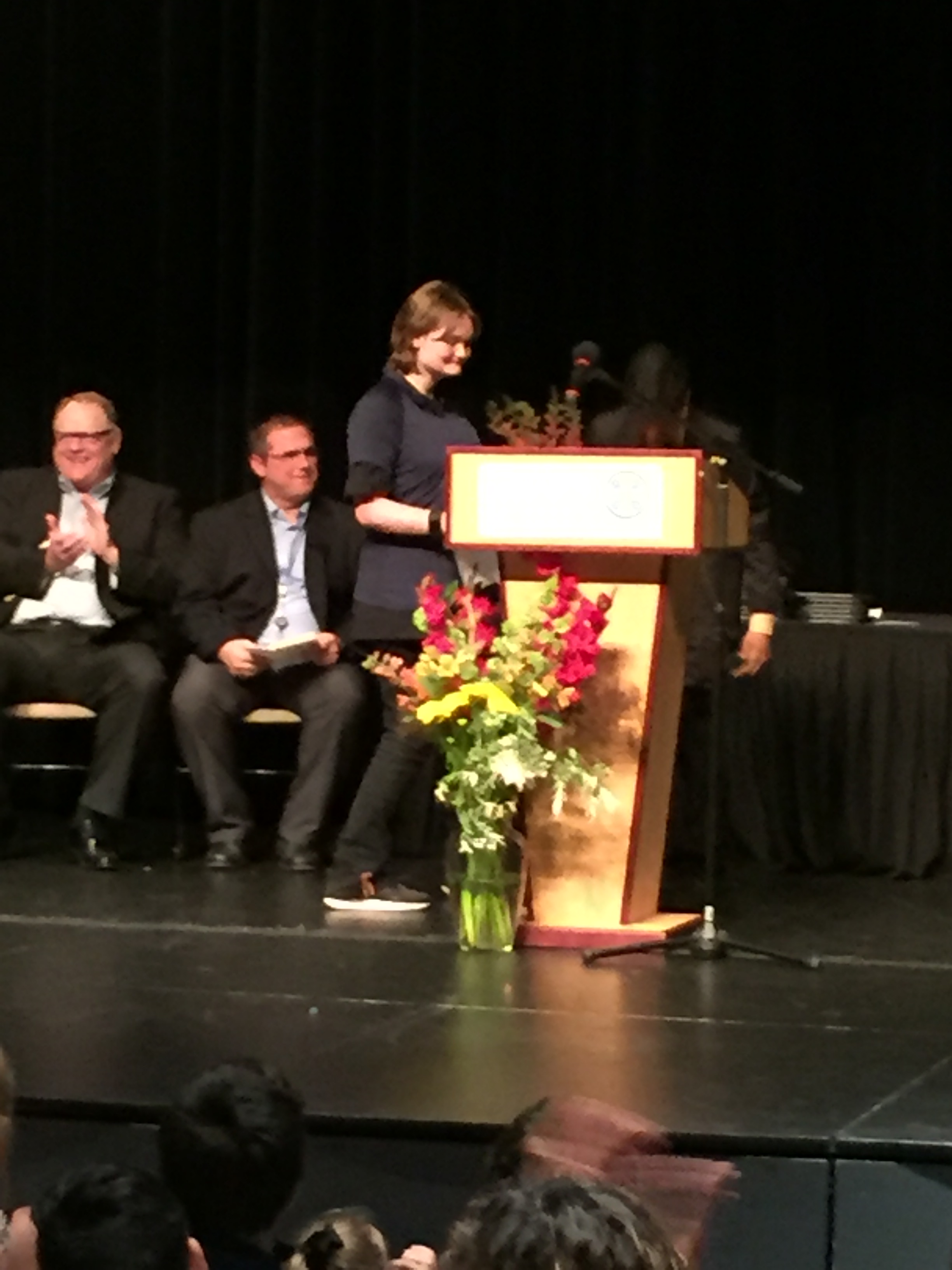 This week was too interesting and fulfilling to be called "Weekly Update and Saving Money" like usual!  So I wrote a better title, but it's the same post I do every weekend:)
We got to watch Michaela graduate from her program at school.  Not only that, but she was chosen to give a speech for the entire graduation.  There were only 2 who did, and she just marched up there and gave that speech.  She was amazing!  She did not seem scared or nervous!  Of course, afterwards, the family who attended ended up at Dairy Queen, her choice.
We did lots of fun things to celebrate the occasion.  She went with me and we picked Patsy up from school so she could attend the graduation.  I took them to McDonald's and used my app to buy them each a McFlurry (buy one, get one free).  Her mom took her swimming and out to McDonald's for nuggets and fries.  Then, to end the day at DQ?  A perfect day with perfect meals in her eyes.
Saturday, I finished up my bean cooking project by putting the refried beans into cartons and freezing them out in the shop, where the big freezers live.  I ended up with these 7 pints, plus a couple more that are in a bowl in the fridge to eat this week. It was very satisfying to be able to get that done.  We really, really prefer the homemade ones to the ones from cans.  We ate chili dogs for lunch, making a big dent in the chili.  I did cook a few more things as well on Saturday:  Potato salad, rosemary and olive oil roasted potatoes, and pasta salad.  The salads were for family Sunday dinner.  We ate the potatoes with some steak Rob bbq'd on Saturday, and he did more steak and some chicken legs for Sunday.  We had a few more family members than normal on Sunday, as we were celebrating several birthdays.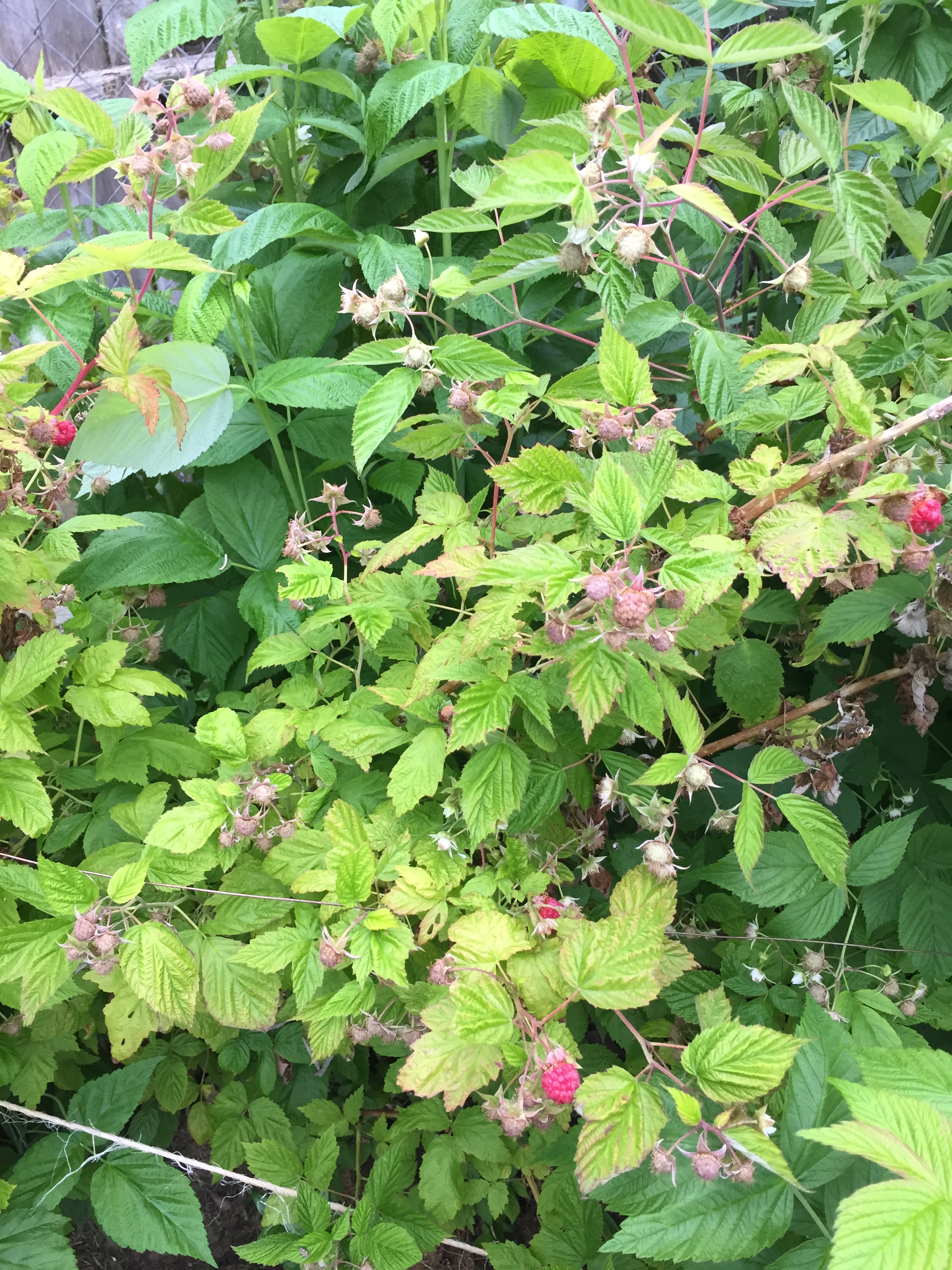 I worked in the garden quite a bit.  The raspberries are starting to get red.  But, the 2 I ate were extremely sour, so I am willing to wait a little longer:). I planted my watermelon and cantaloupe plants and a little more lettuce, and now–it's really, really full!
Jake spent the night last night, and I've been toasting hot dog buns, as the bread seems to have become moldy, made popcorn, cup of noodles, and other "Jake" food.  I've been reading endless Berenstain Bear stories, and we are now on "The Long Winter," our 5th Laura and Mary book.  Now, I'm having to find true stories about Laura, as well, to read.  He can't get enough.  To make it better, his class at school studied pioneers, and they played a copy of one of the old shows for the kids.  He was delighted.  He knew who Nellie Olson was, as already didn't like her, so the show was way more fun for him to watch. He made a yarn doll at school, but quickly pointed out that it was different than the one Ma made for Laura.
Now, we are going to pack a picnic and take a drive to a lake or river, where our plan is to let him throw as many rocks as he wants to.  Sounds like my kind of day.  Hopefully, I will get some great pictures and will share them later in the week:)
I