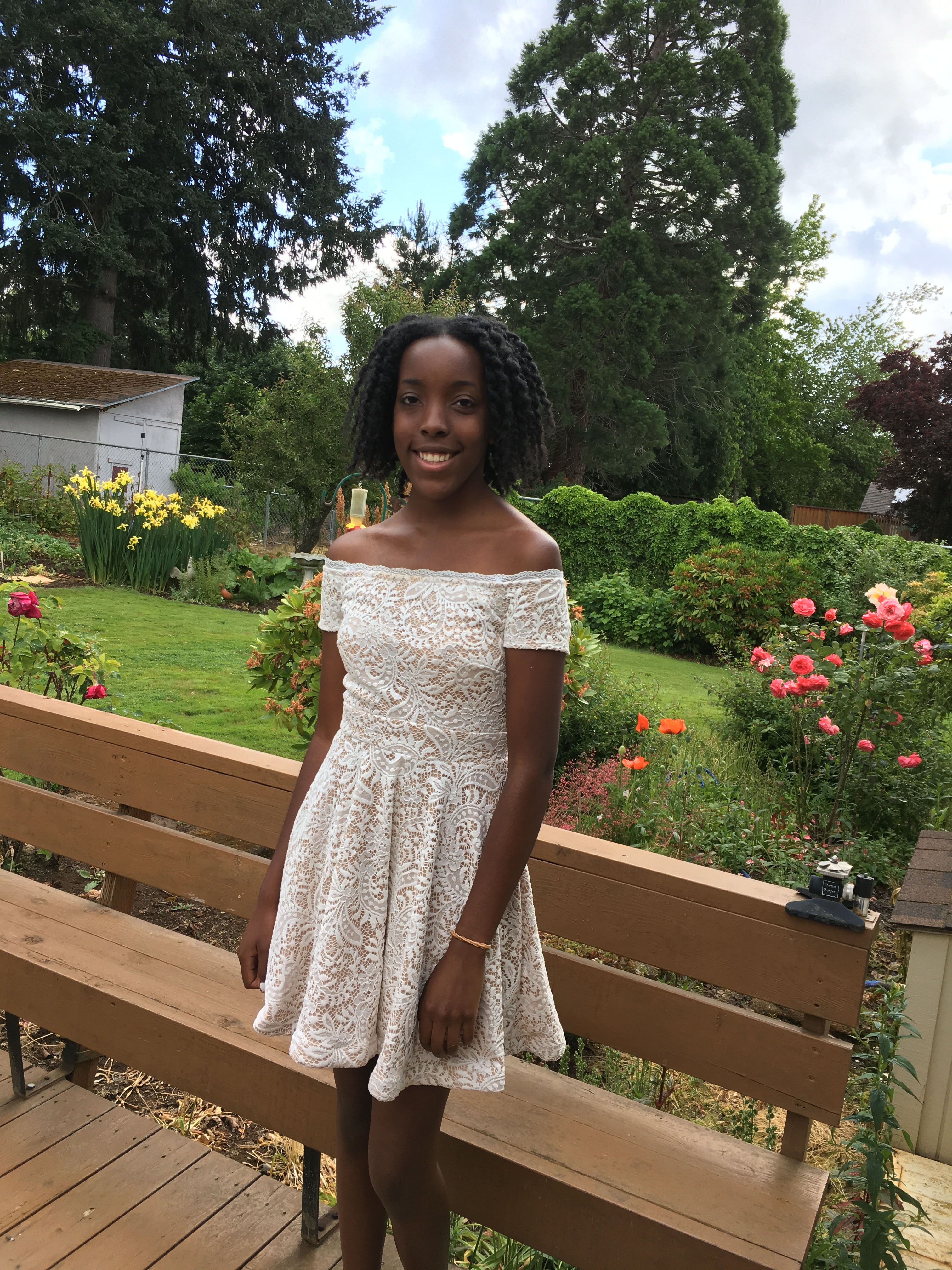 Yesterday, we had an open house for J's graduation.  She bought this dress to wear with some birthday money she was given, plus her big sis paid for 1/2 of it as her graduation gift.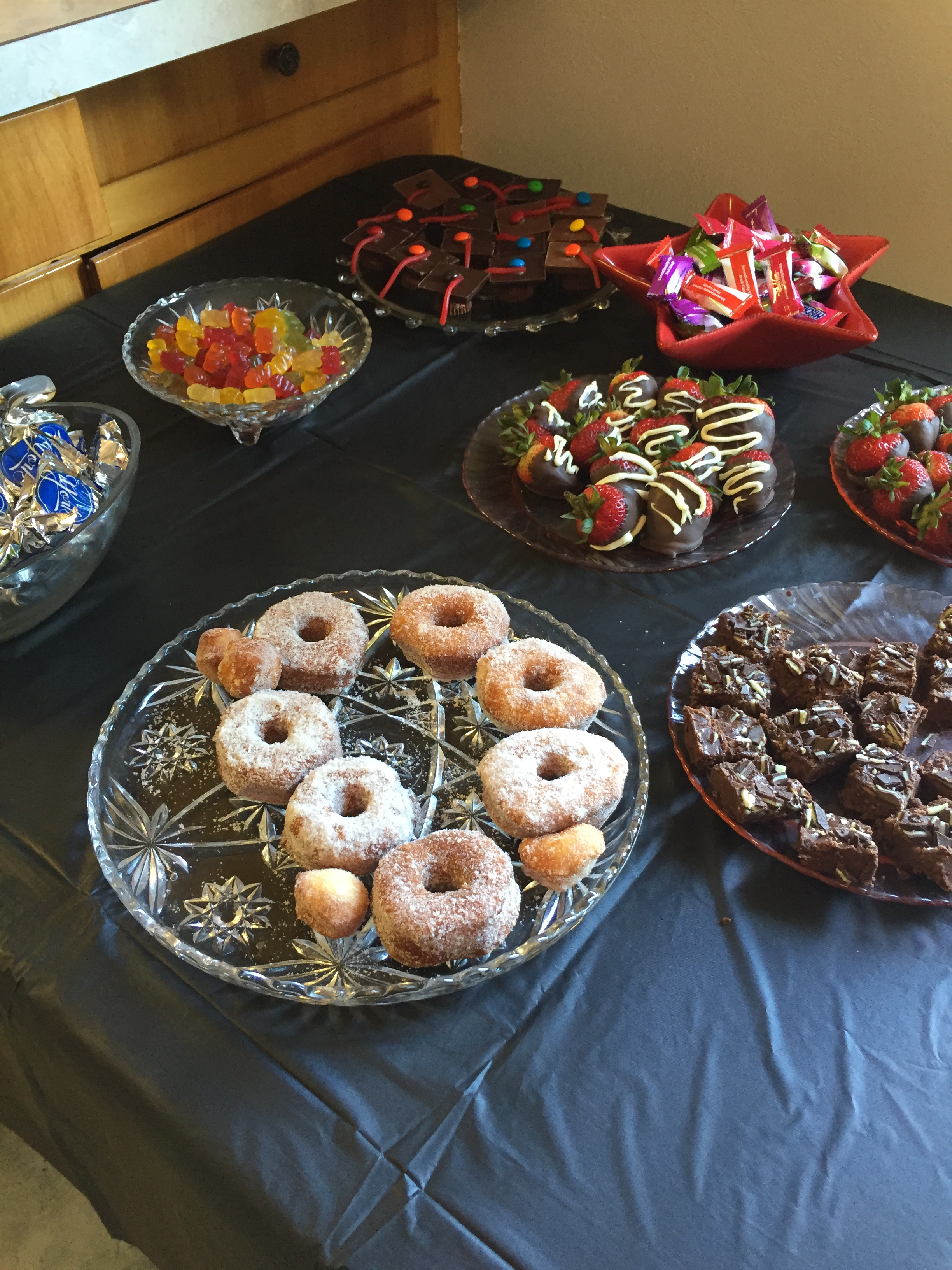 My sister and niece made fresh donuts, fried on the spot in the outside porch area.  I'll take everyone's word for the fact that they were delicious since they were made from wheat flour:)  Other family members brought food, as well, and I spent a few hours on Friday cooking up a storm.  Besides this dessert table, there were rolls, lunchmeat and cheese so people could make their own sandwiches, pasta salad, veggie tray, pickle rolls, and punch.  The new recipe I tried for mint-chocolate fudge was a real hit.  It was SO good, and used up a lot of powdered sugar.  I am still working through the 25 lb. bag that was purchased on accident last summer when Rob was in a real hurry one day.  (He was tearing through Cash and Carry and only saw the word "sugar" on the bag, so…..). It has ended up being handy for icing for birthdays, and now this fudge uses it.  I love having a good stockpile when I'm entertaining.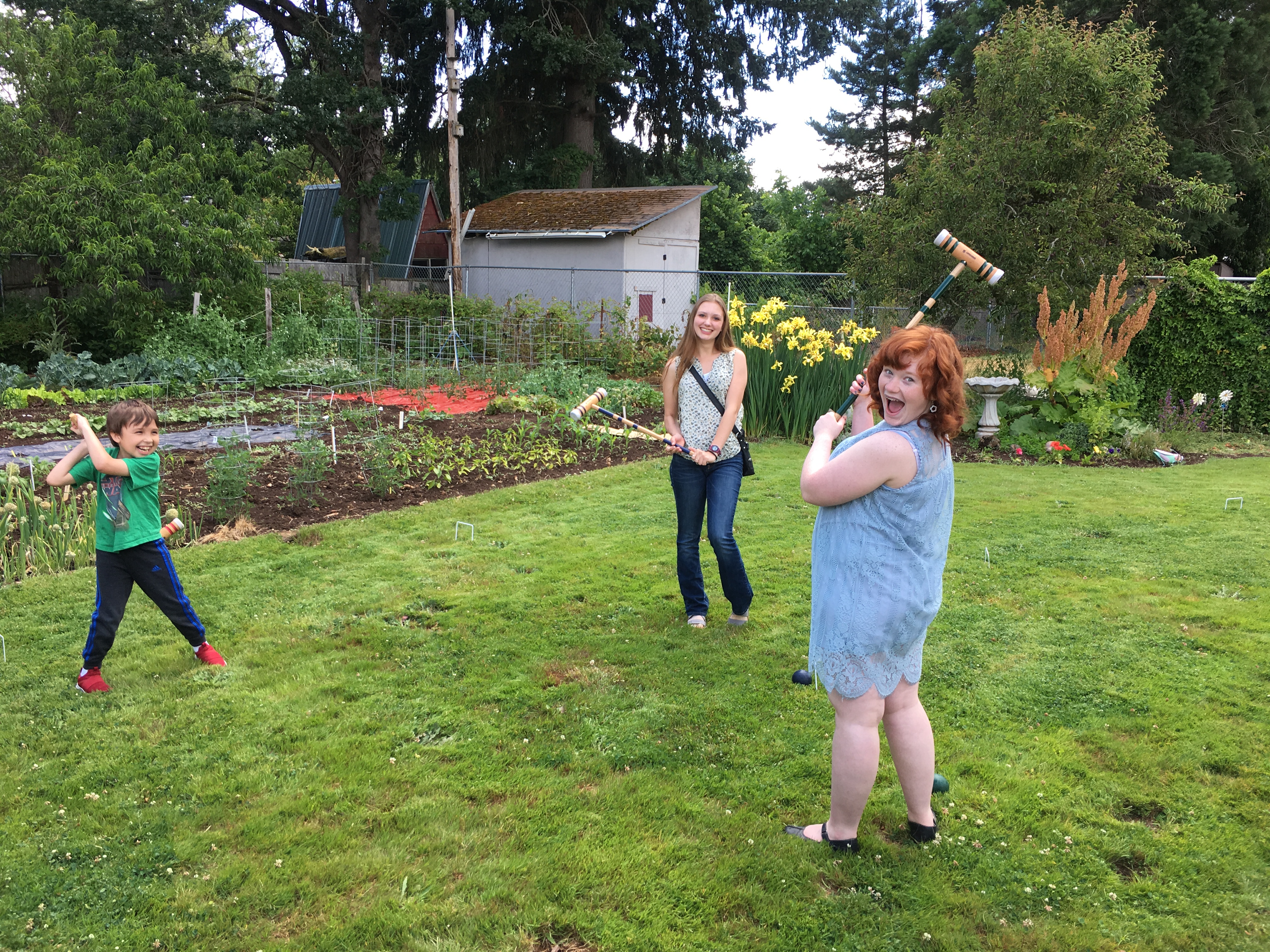 The croquet set got a good workout before the heavens opened up and it began to rain extremely hard.
It was so nice to see many family and friends, some of whom we have not seen for a long time.  After our party, Rob took Ja'Ana around to parties for 3 more of her friends.  I stayed home with Jake, and cleaned up.  (After arriving that morning, he informed me he would much rather stay with me than go with his parents to the 4-5 parties they were making the rounds to after our party–it worked for me and he loved playing with a little boy that came). We have a celebration to attend for 2 more girls next weekend, along with a birthday party for little Danait, our friend who is turning 4.  So, party season is in full force, but winding down, and my hardest part is now done.
Most of the week revolved around the graduation on Thursday, and the party yesterday, but we did put a celebration for Patsy's birthday in there as well.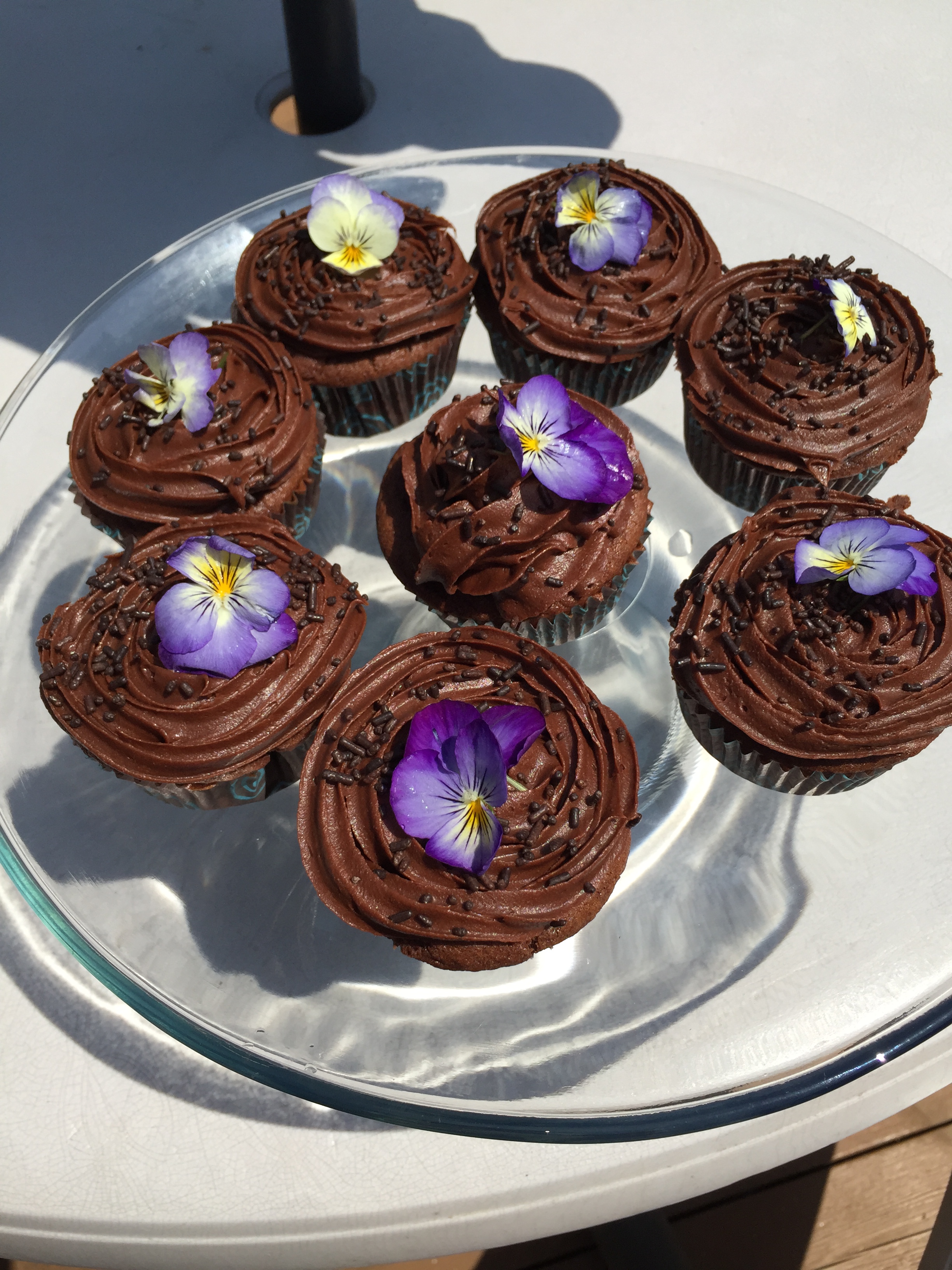 Michaela and I made cupcakes, and I cooked Patsy's choice for dinner—spaghetti with sauce from a jar, with salad from the garden (that was my choice–she would have been happy with a huge pile of pasta alone).  It ended up being a meatless dinner, because I was in such a hurry, so accidentally more frugal than usual.
I did a lot of shopping, and was able to utilize sales, and also got some Ibotta dollars from my purchases.  I have yet to cash out any Ibotta money, I've been much too busy to figure that out, so I have just left it all in there, and will have a nice payout when I do.  I bought more eggs, even though I had lots at home because they were around $1/dozen.  They keep a long time.  I was approached by a fellow customer in Fred Meyers while I looked at strawberries for dipping, who told me not to buy them–they were much cheaper at Safeway.  Since I was headed there next, I held off and bought them there for 99c/lb.  No worries, I bought plenty of groceries at both places and got my free Friday item.  I used dipping chocolate I had gotten on the Whoo-Hoo rack after the holidays.  It's gone now, but I was so glad to have it to make the celebration nice. I got strawberry cream cheese for free by shopping a sale and using a coupon.  I got mark-down blocks of cream cheese for $1.09/block, and got a 25c rebate from Ibotta for each one.  I got the 5 they had.  They keep a long time, too.  I found my favorite Good Earth Sweet and Spicy Tea for 1/2 price, and got 4 boxes. I found plain bagels marked down and froze them for Jake.  There was also a marked-down package of ciabatta which I got and froze for Michaela.  I got Yoplait yogurt for 3/$1 and had a coupon for a few cents off on top of that.
We received news on Thursday that Rob's contract will not be renewed at work.  He and another lady from his class were not renewed due to "budget constraints."   At least we know, and are not in limbo any more.  He has been applying for other jobs, and has an interview next week.  It took 80 applications and 10 interviews to get this job.  I'm not holding my breath, yet, but do trust that he will find the right job with the Lord's help.
We are fine through the summer.  He has his part-time summer job, and we planned for the summer off.  I have my work, as well. Insurance is an issue, and I will work on that this week.  This insurance ends June 30.  God has given me deep peace about this.  I mean deep, firm, heart-filling peace.  I'm grateful for that.  So, we are continuing our summer as planned, but will be pinching pennies a little more than usual until he gets some more work in case it takes a little longer than we wish for him to find a new job.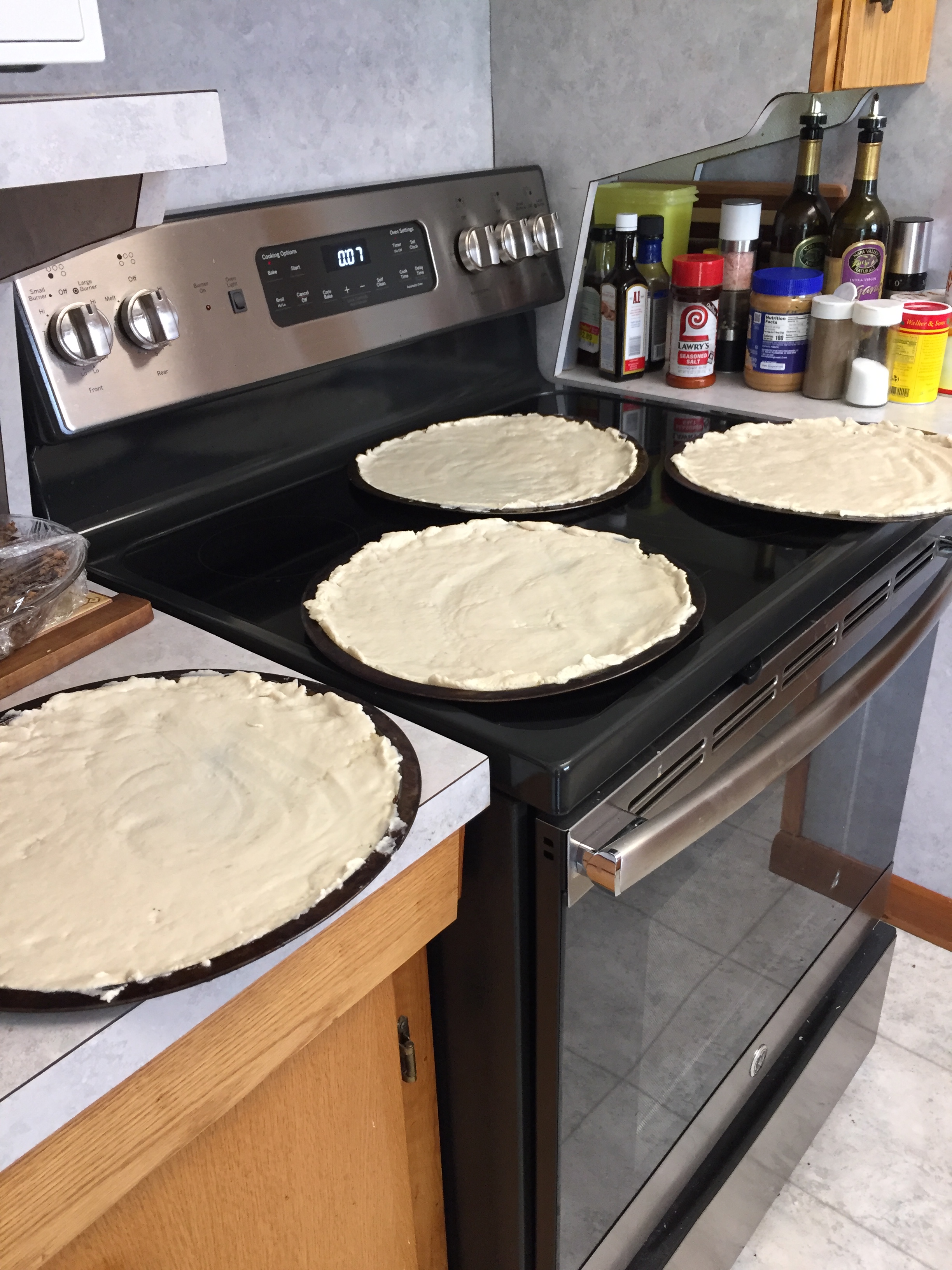 I made 4 pizzas, and froze 2 for future meals.  2 ended up being combination and I used all the odds and end in the fridge of things like sausage with olives added, and the other 2 ended up being Canadian Bacon and Pineapple.  I made popsicles from the leftover pineapple juice, and the last few pieces of fruit in the can.
I made "egg muffins" which are basically quiche fillings, baked in muffin tins.  They can be heated up quickly in the mornings for a quick breakfast for Rob or myself.  He still has 3 days left, then he's off.  I also made brownies, cookies, soup, and all that party food.  Today we ate leftovers.
I haven't had much time to think about a menu plan, but want to make one up targeting the food that is now beginning to grow in the garden.  I have many plans of things I want to organize around here now that I don't need to teach school.  I will have several hours a day that are now free for those kinds of activities, and I'm excited about that.  I will also be working more hours, as Michaela is out of school now, and Jake will be out on Wednesday, but there will be plenty of hours left over to organize with…..I hope:)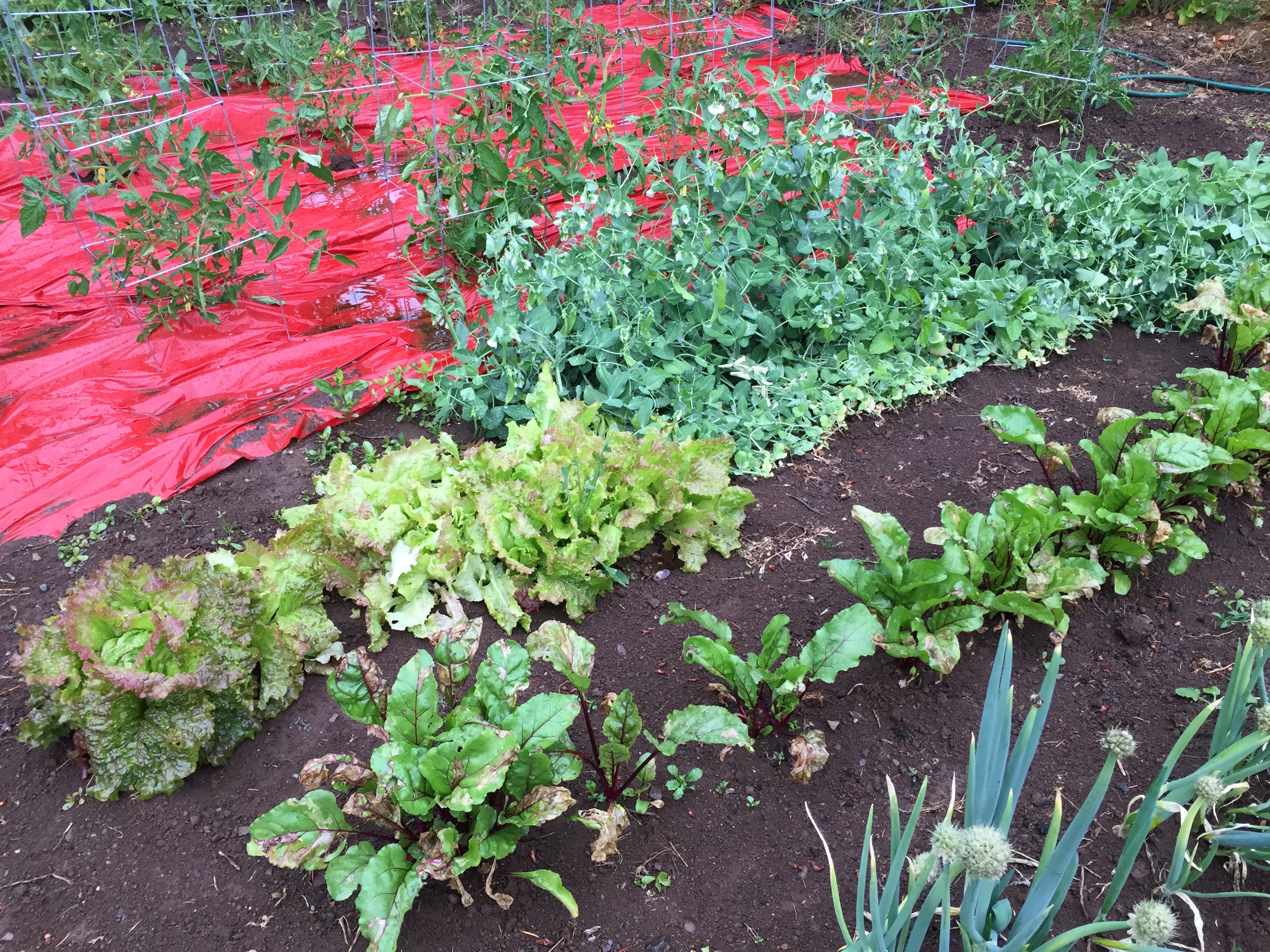 I picked the first small picking of snow peas.  The bushes are covered with blossoms and tiny pods.  I suddenly have lots and lots of great lettuce to use. I picked and used a whole handful of green onions in my cooking this week.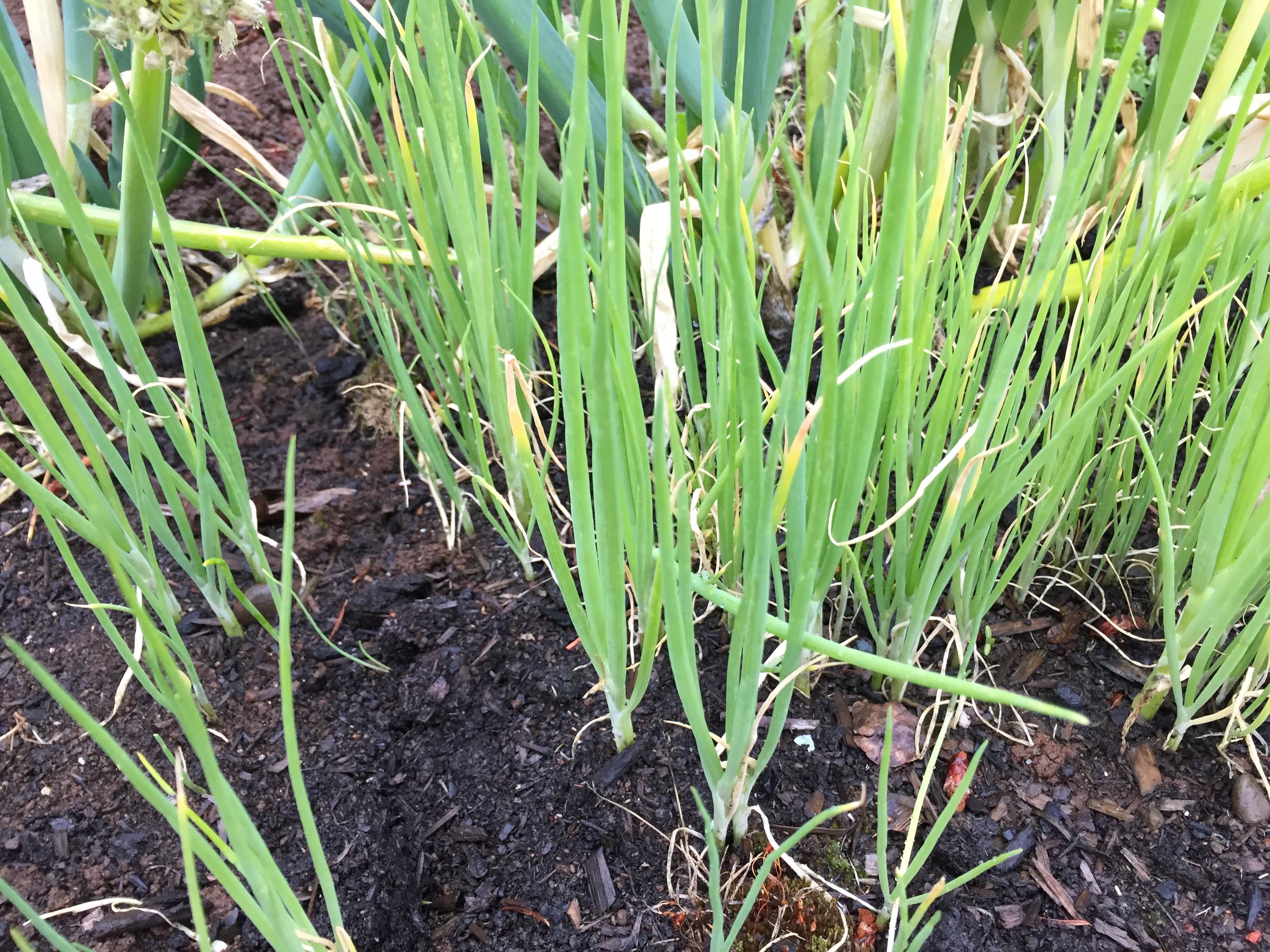 The raspberries and strawberries are just starting to ripen. My niece picked them during the party yesterday, and I let her take them home. There are many more coming ripe, and I thought it was so thoughtful of her to pick them.  They will produce more, and none will be wasted that way.  Other things are growing well, but are a ways off from harvesting.  We got a soaking rain today after heavy showers yesterday.  It was badly needed.  I can just see the plants perking up and can almost watch them grow.  It's going to heat up again, and they should just grow and grow.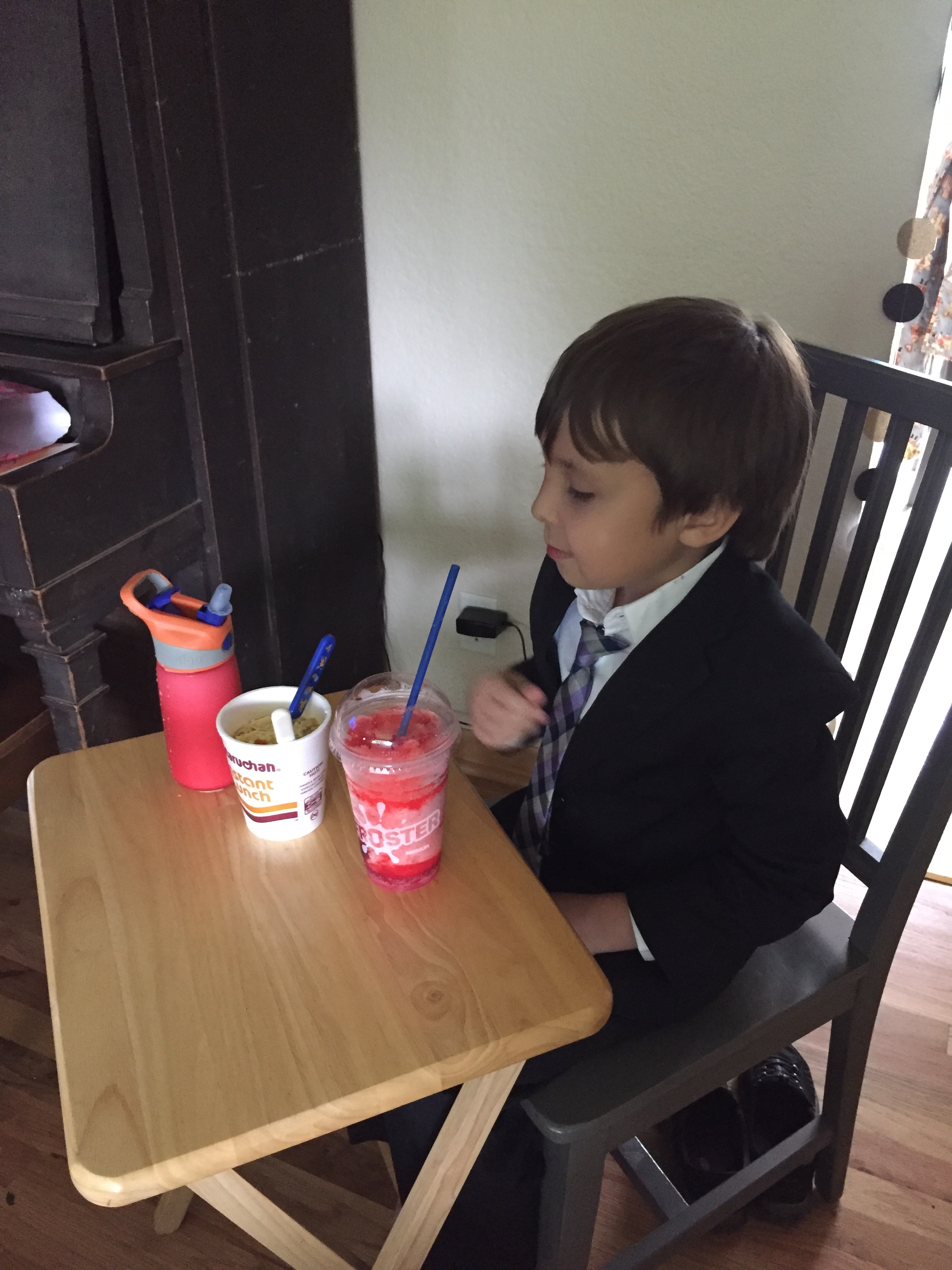 So, I will leave all of you with a picture of Jake in his new suit.  His mama got it for him on Tuesday for a choir concert he was in.  Sadly, I missed it, as I had car trouble on the way (that's another story for another day).  He won't stop wearing it.  He's worn it to school daily since he got it, to Ja'Ana's graduation, and to church.  He loves, loves, loves it and I think he is so cute in it:).