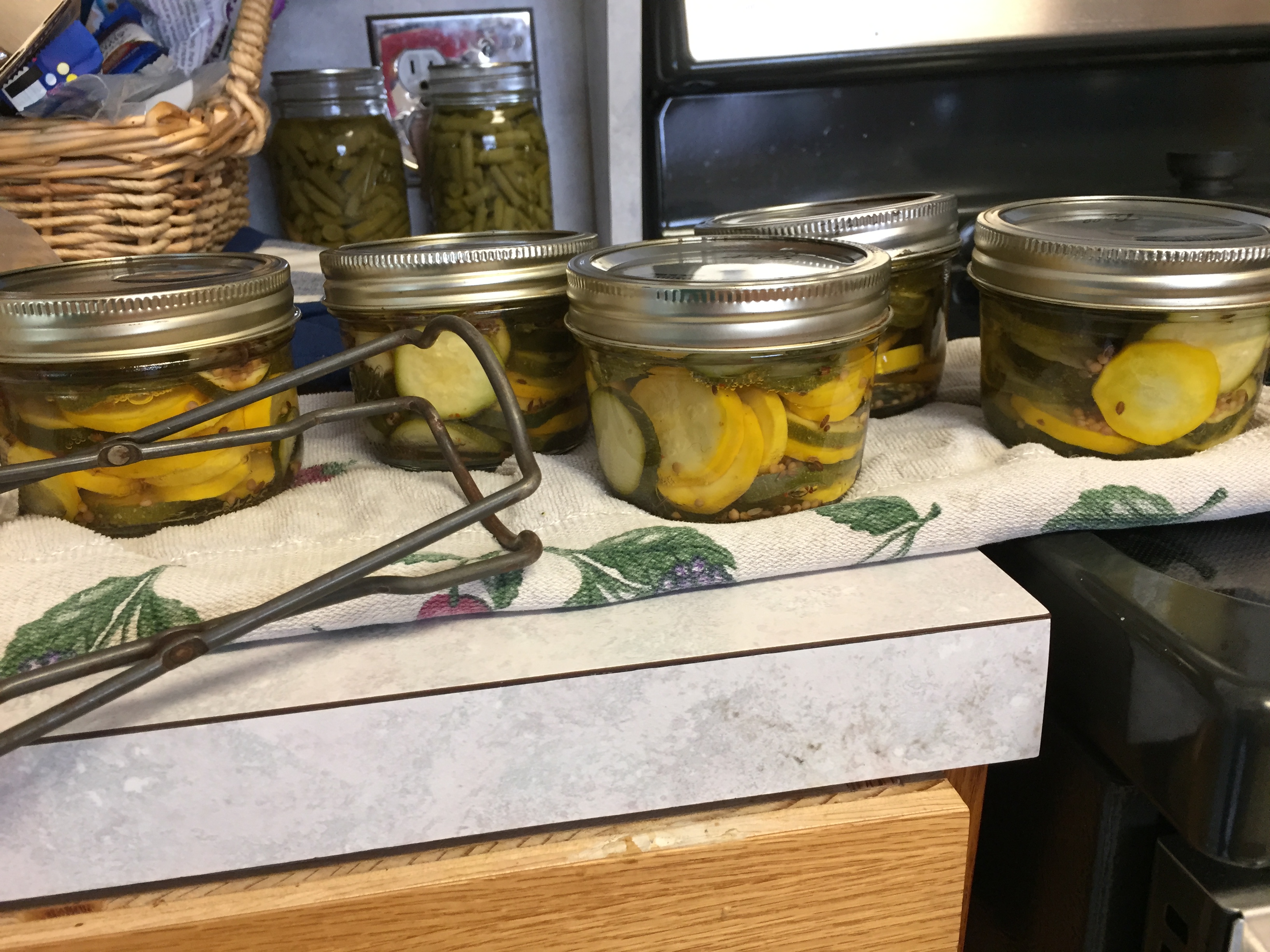 I made zucchini dill chips today with the 8 more zucchini I picked this morning. I picked them very small, so that should take care of the problem for a few days:)
I checked out a book at the library Wednesday called "Pickled Pantry" by Andrea Chesman. The recipe I used was on page 116.
I put about 4-1/2 + cups of zucchini slices in my big measuring cup and salted them according to the directions. I used 1 Tablespoon salt, since it was about a double batch. I let it sit about 5 hours. There was a lot of water in the bottom of the container, and I dried the zucchini off as instructed.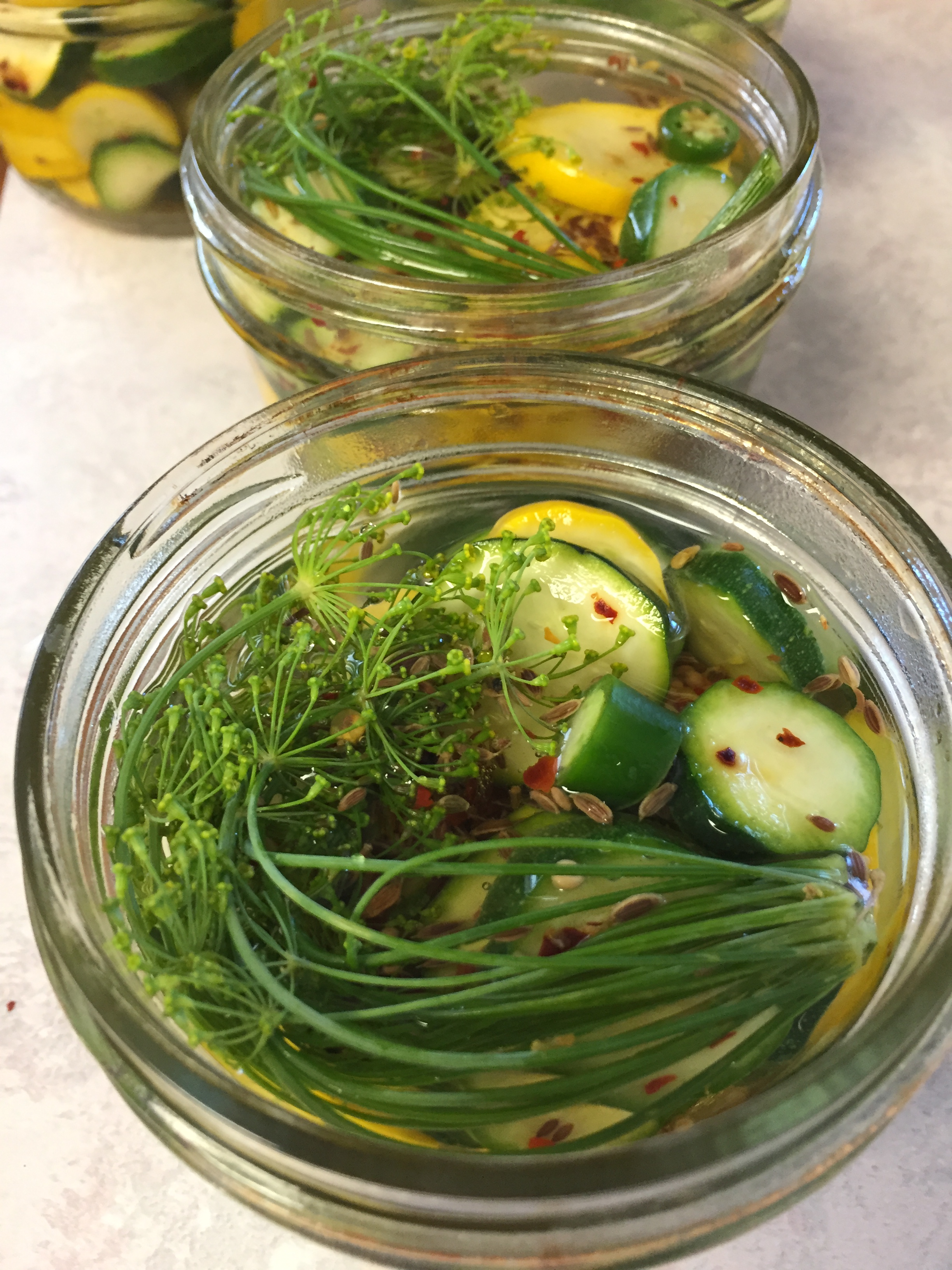 Then, I packed the zucchini and other ingredients into the jars. (dill seed, garlic, dill head) I used 1/2 pints. I added red pepper flakes because we like things spicy–probably about 1/8 teaspoon per jar. I left the 1/2 teaspoon of sugar out. I've had sugar in my dills before and don't care for it. I also added mustard seed, as I like that in dills–about 1/8-1/4 teaspoon per jar. Then, the vinegar and water and the pickle crisp.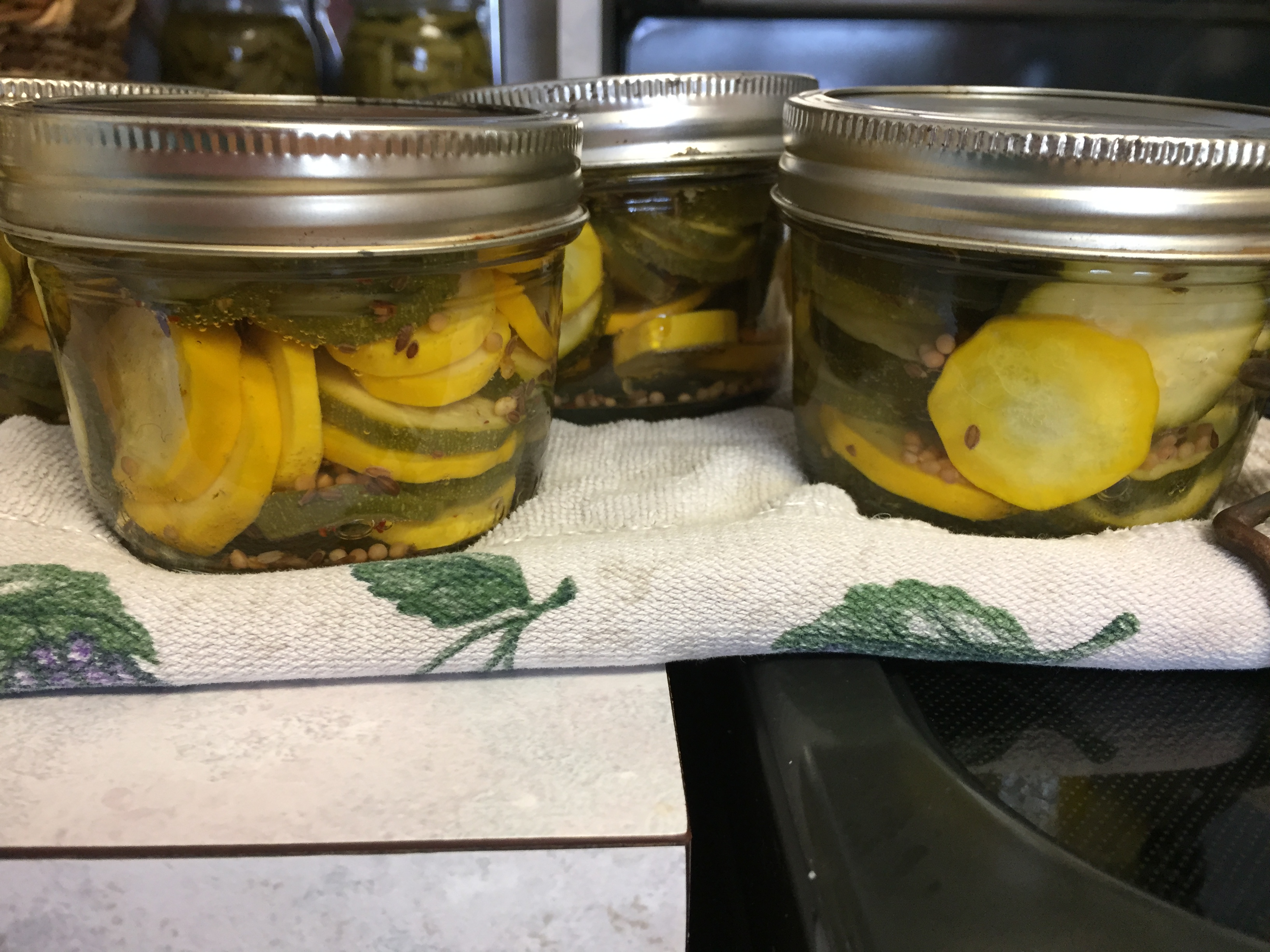 I canned them according to the directions, which was 10 minutes.
It clearly states that you can make any dill recipe with zucchini. Next time, I am going to make up my regular recipe of brine, minus the salt because you sprinkle that on the zucchini at first. It seems like it would be easier to me.
We opened a jar already, even though it said to wait weeks. I wanted to make more if they were good, and never make them again if not……They are amazing. Even on the same day. There is little crunch, a nice dill flavor, some heat from the red peppers….I'm making more for sure! I got 5 small jars today. The recipe is set up for small batches, which worked well for me.
There are lots of other good-looking recipes in the cookbook. I'm not sure if I will make more or not, but this one was a winner.