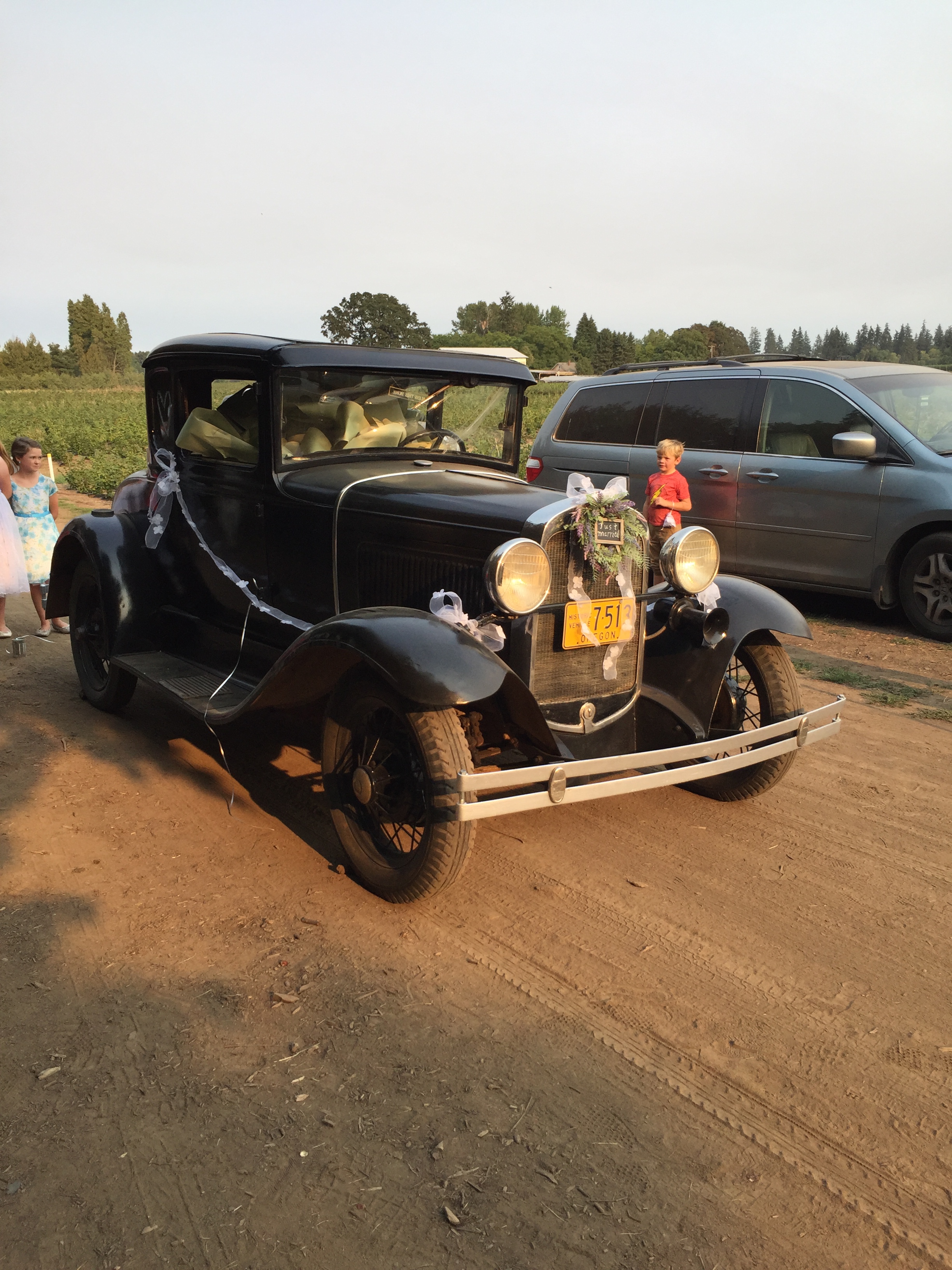 We enjoyed a wedding yesterday afternoon.  This is the car they drove away in:). We enjoyed seeing many friends we had not seen for a while, the beautiful bride in her gorgeous dress, the handsome groom in his suit–a young man we've known and loved since he was 5,  the cool breezes as we sat under the hazelnut trees for the wedding and reception–a lovely venue and a very pleasant afternoon.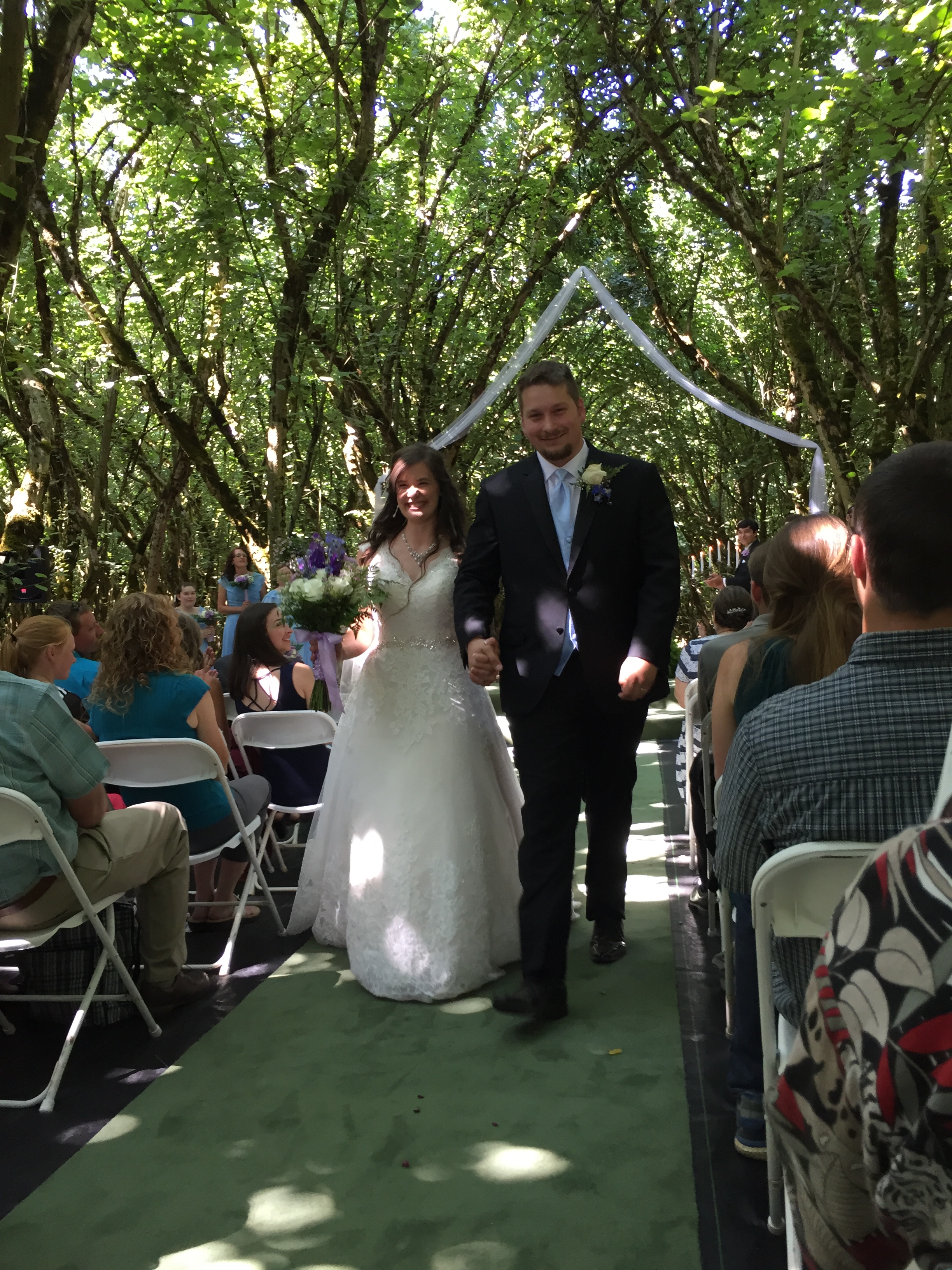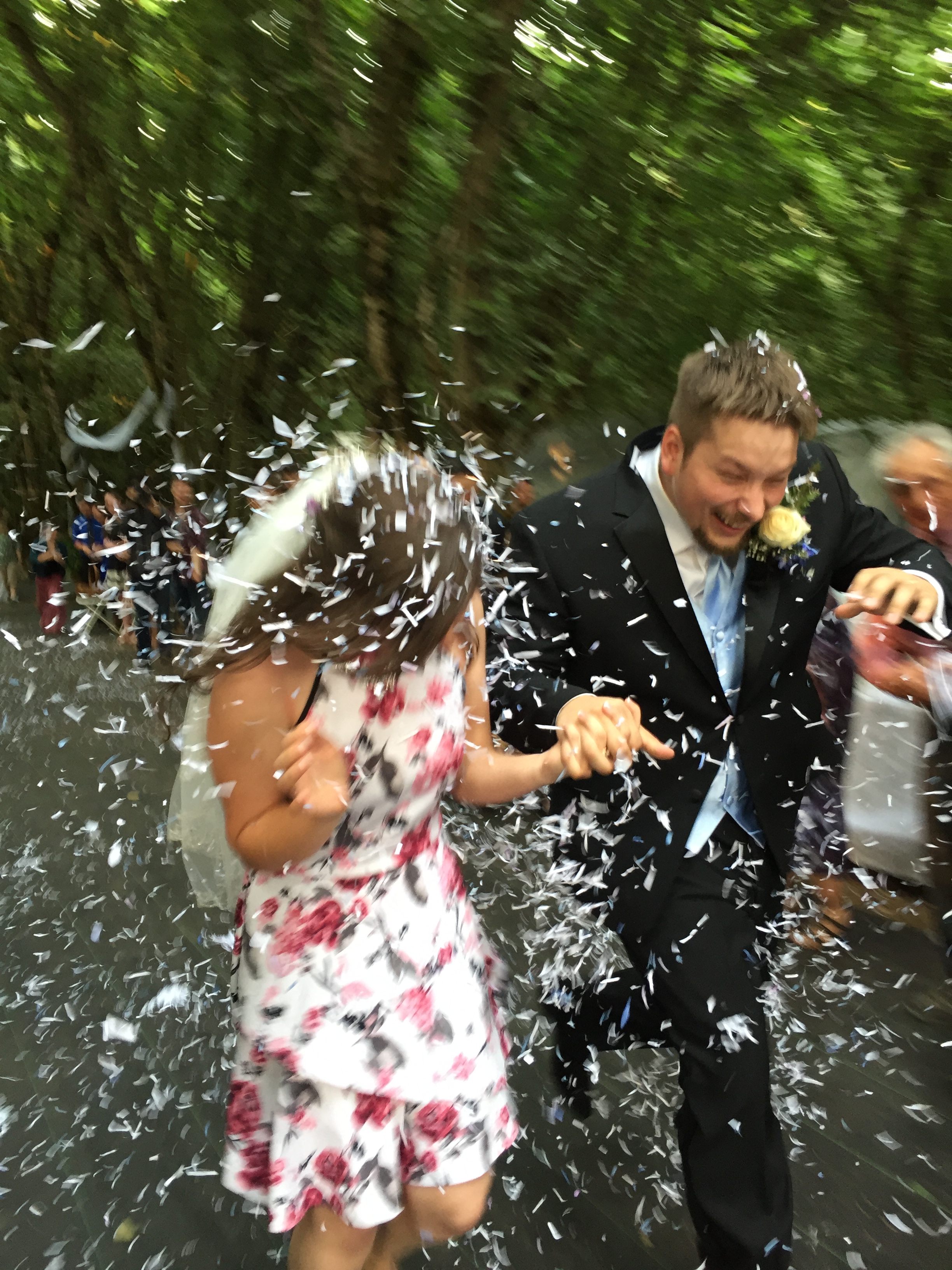 The rest of the week was not as restful, but it was fun as well!  At the beginning of the week, I worked in the garden quite a bit, processing or serving the harvest as I picked it.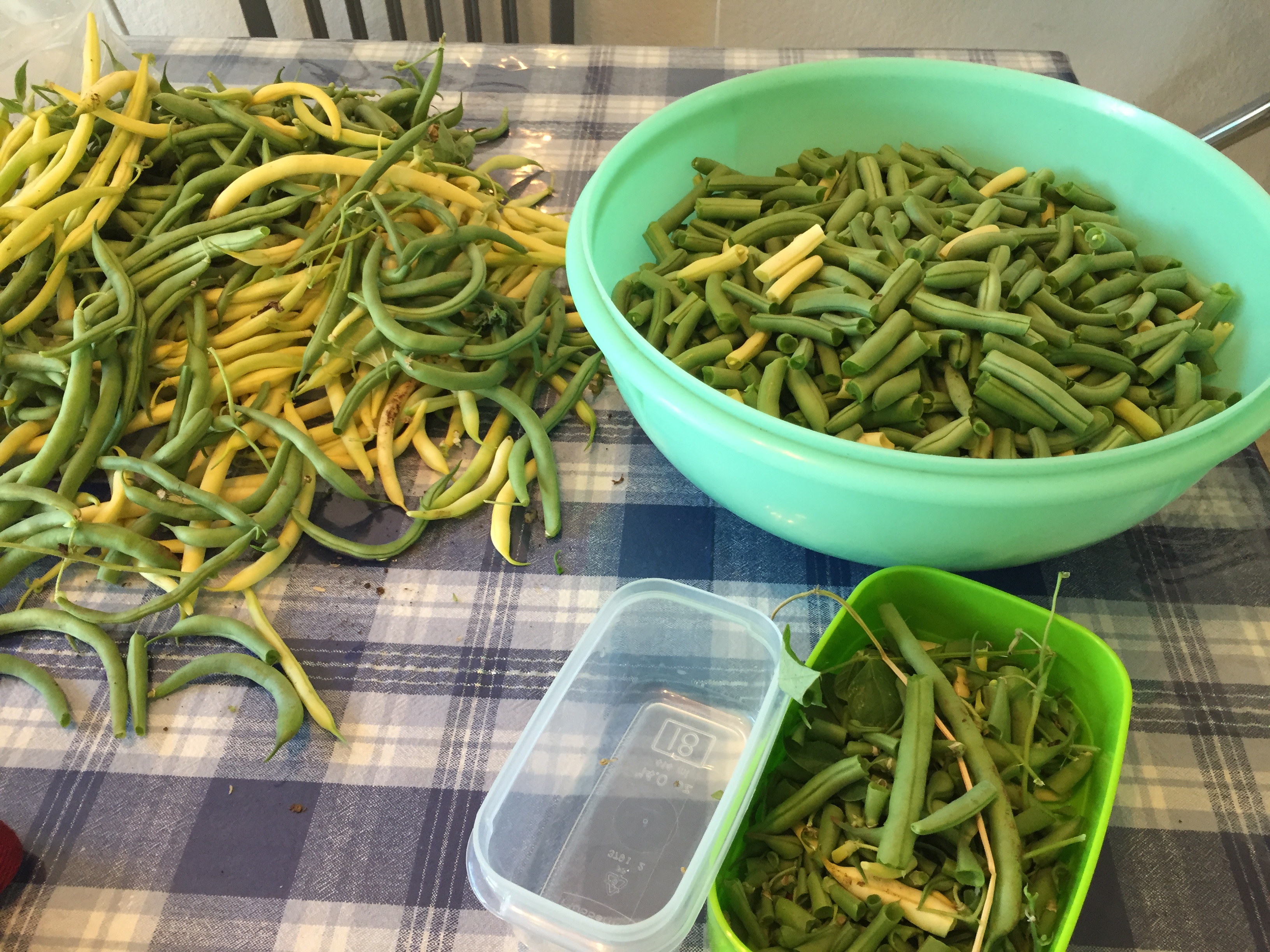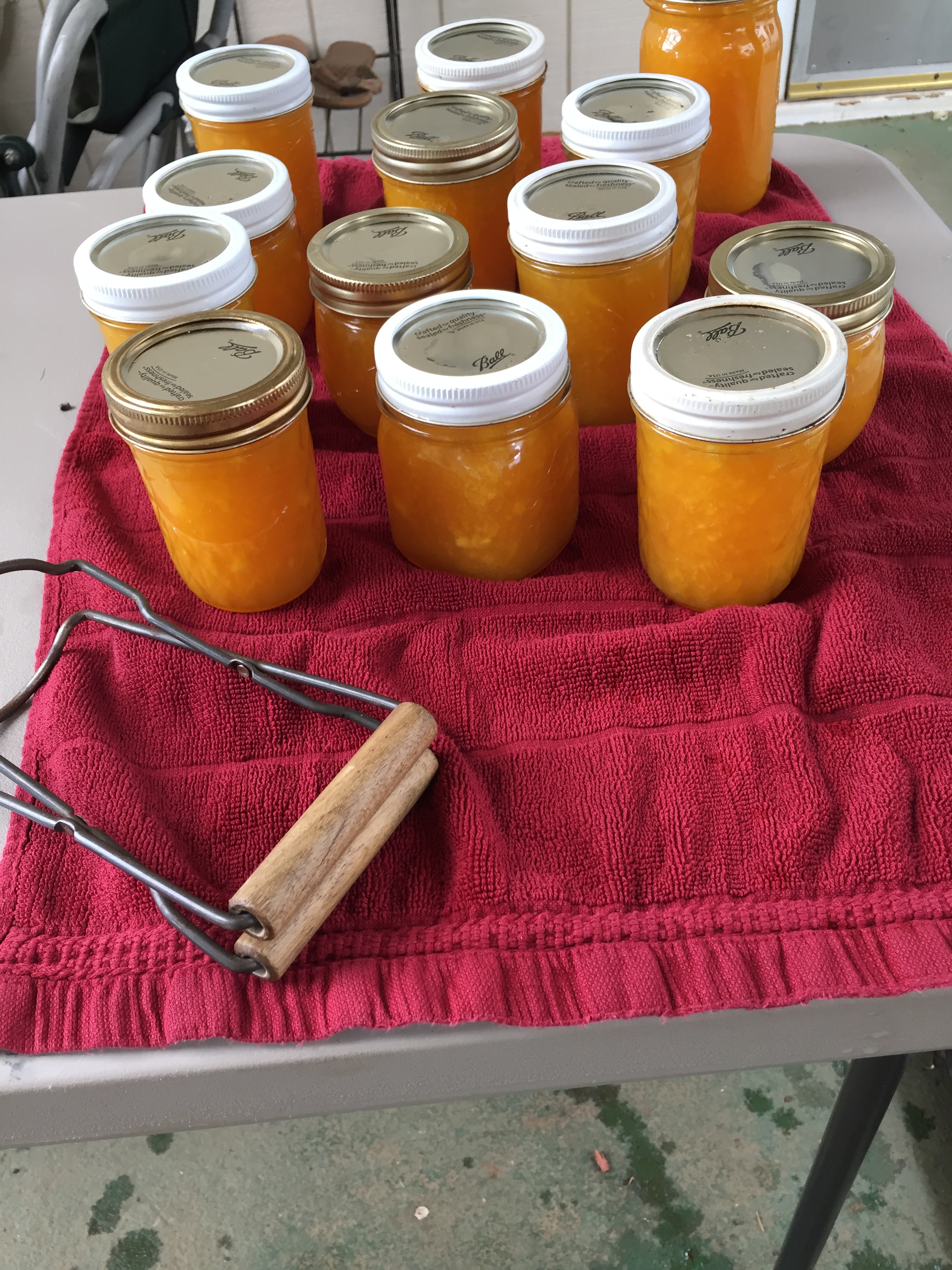 On Tuesday afternoon, we escaped the heat and drove down to the beach.  We did a little shopping at the outlet mall for Patsy, and then just went and sat on lawn chairs and watched the waves.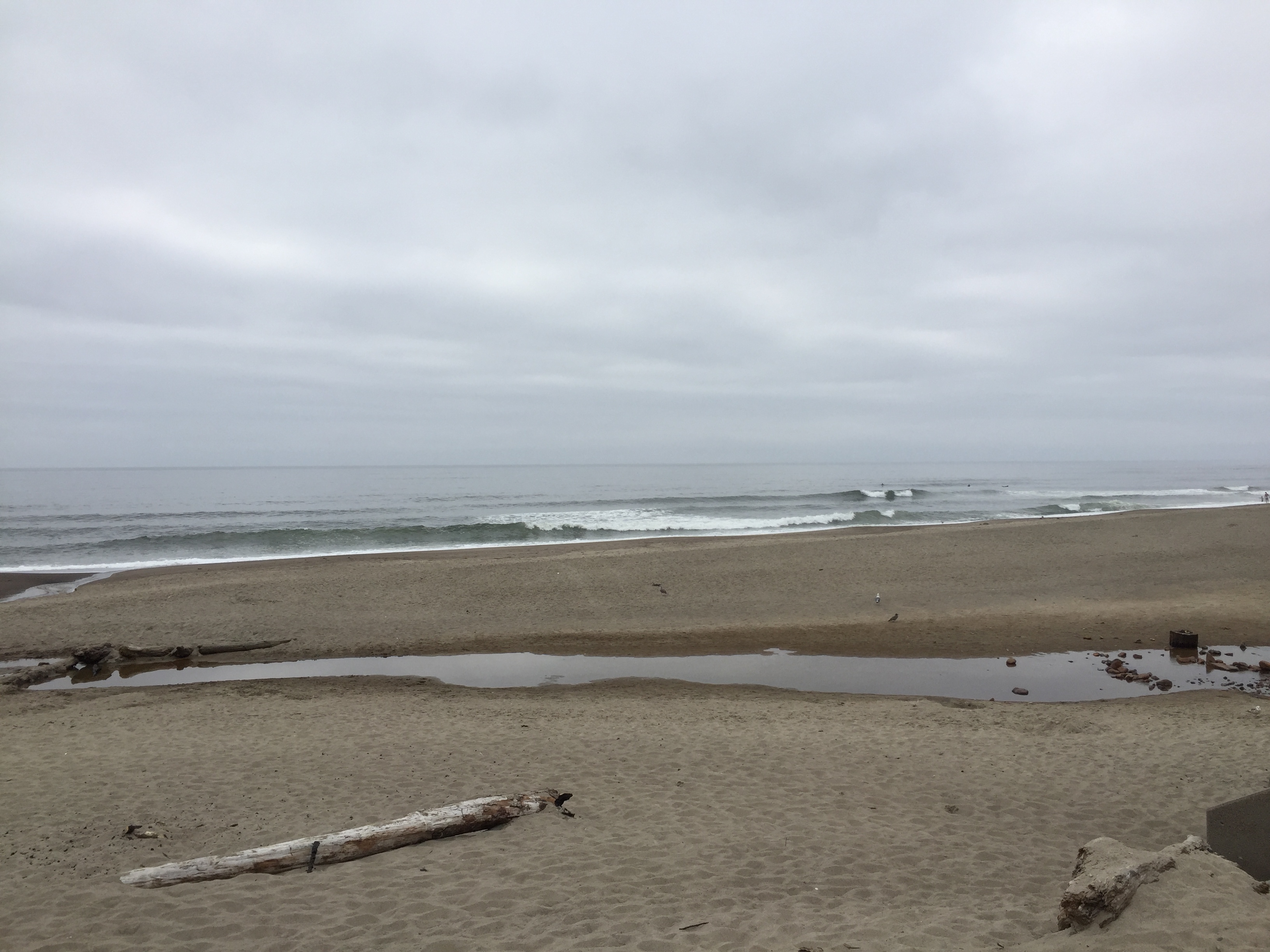 I often forget that beach is only a little over an hour from our house now…we could go more often if I just remembered that it was an option.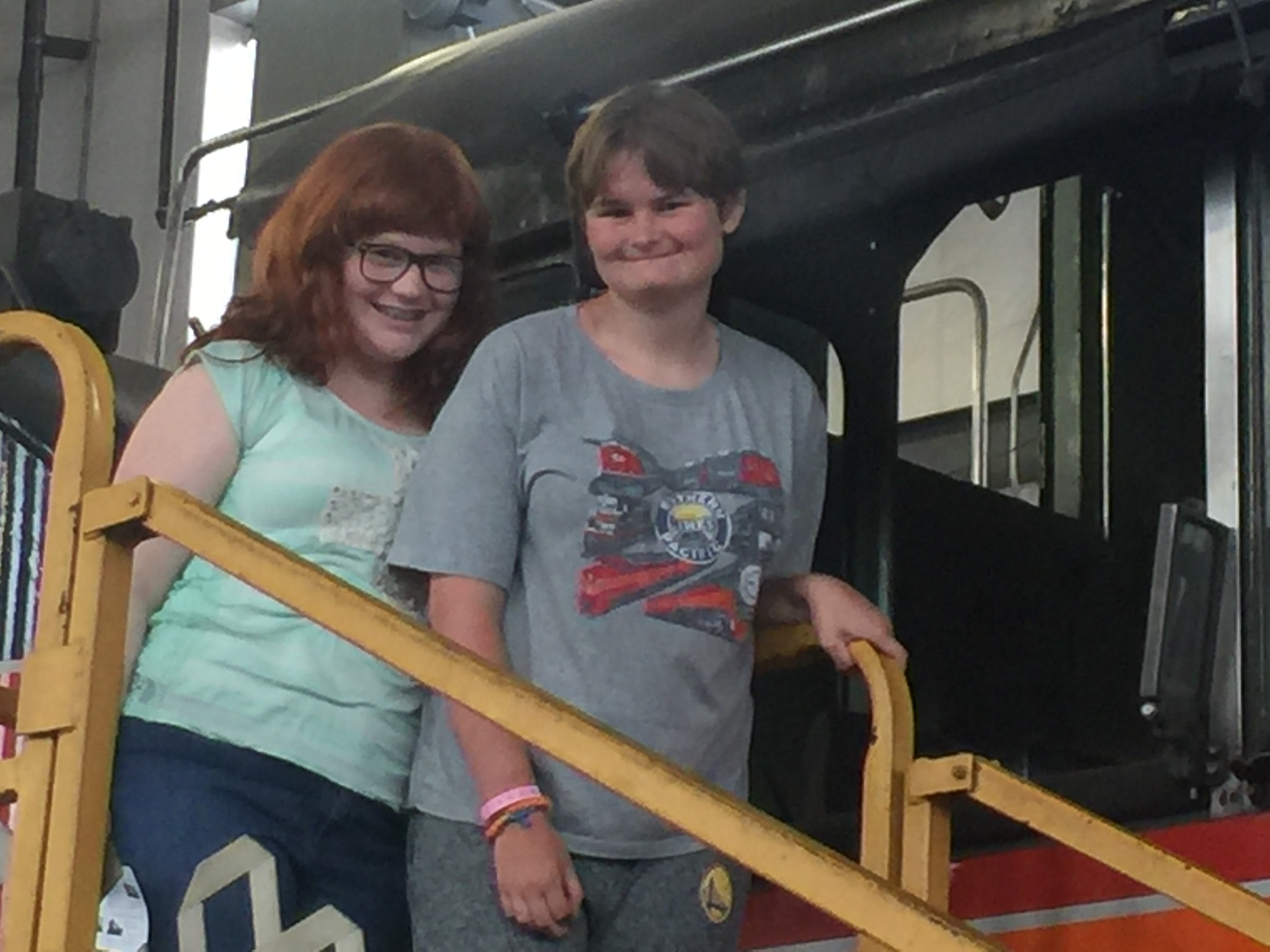 Since Jake and Michaela spent from Wednesday-Sunday with us, as their parents were out of town, we did a few extra things with them.  Rob took Patsy and Michaela to a train museum one day, as trains are one of her absolute favorite things in the world.  It was free, not very big (so not overwhelming) and they had fun.  He also took her to her volunteering opportunity so her schedule could continue uninterrupted.
Alissa showed up one evening with popcorn, popcorn buckets and a movie, and we had a movie night.  We had a very fun evening, and Jake loved seeing his big sister.  I really liked the music in the movie she brought–The Greatest Showman.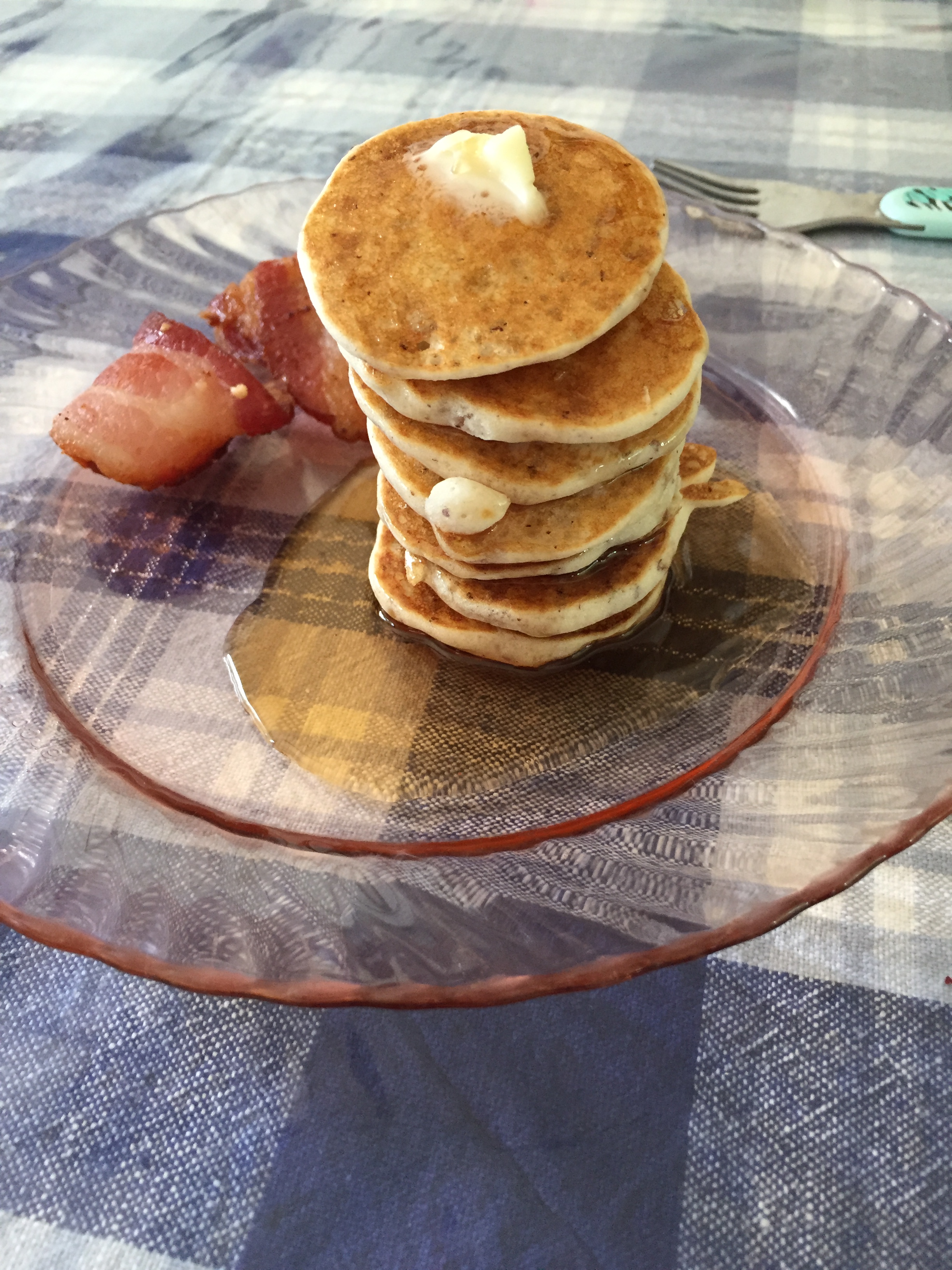 Jake and I are in the book, "The Long Winter",  so one morning I made him "flapjacks" and bacon like Almanzo and his brother ate during the winter storms.  He was sure theirs were bigger, and I am too, but he didn't even finish these, so…..
We went swimming with them a couple of times.  We went to the library to check out books and movies.  He got another "Betsy" book (by Carolyn Haywood) and we had to read part of that, as well.  He likes having the Little House books going on all the time, with Betsy books thrown in.  It's a treat for him to find one at the library we have not read yet.
They both did very well, and we were pleased with how it went.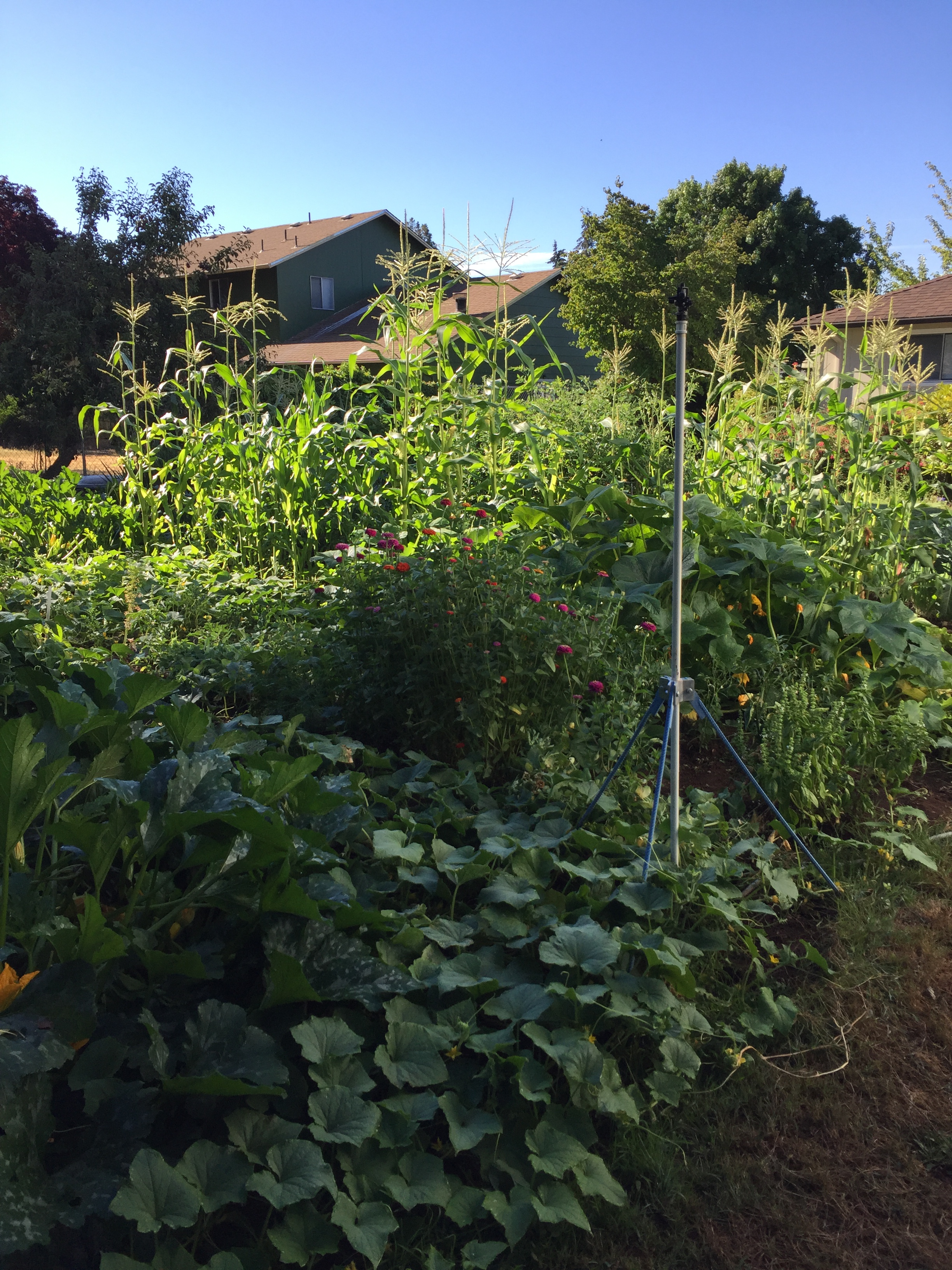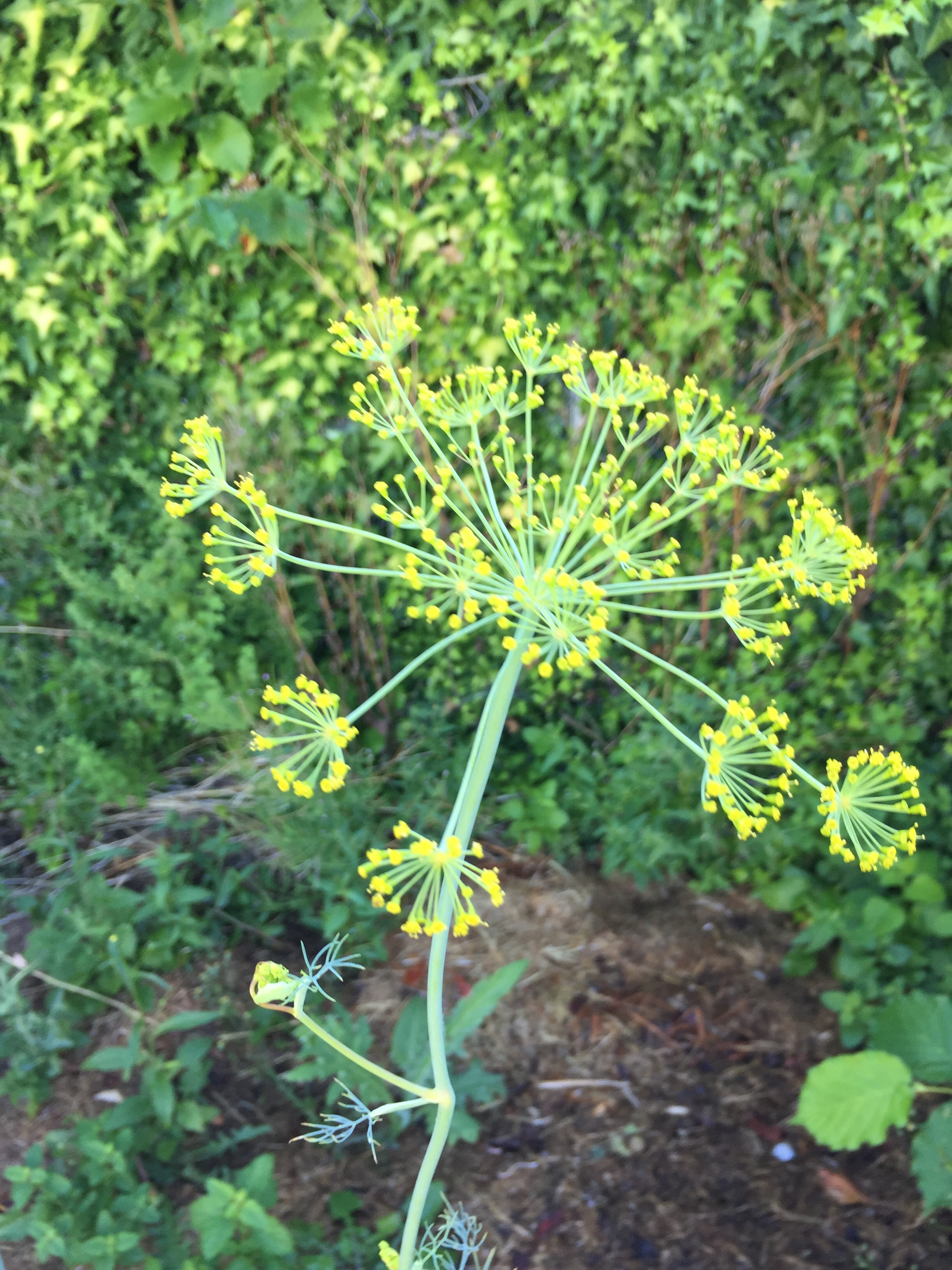 I did get some gardening done, such as clipping off some vines, a little weeding, and Rob tilled up a small area in the garden that was finished and I planted some more seeds–lettuce, spinach, snow peas, cilantro, basil and beets.  The lettuce I planted a couple of weeks ago is up, but patchy, as it's been so hot.  I've been out there all morning again today, but, now, I'm going to tear into the inside work as it's pretty hot out there now.  Today's my only day off for a while, so I have lots I want to do.
I have no grocery bargains to share this week, as I didn't have time to go shopping.  I guess that's the best bargain of all!  We are making out like kings and queens with all the garden produce, and things in the freezers and cupboards, so I think I'll hold off until next weekend, unless we run out of milk.