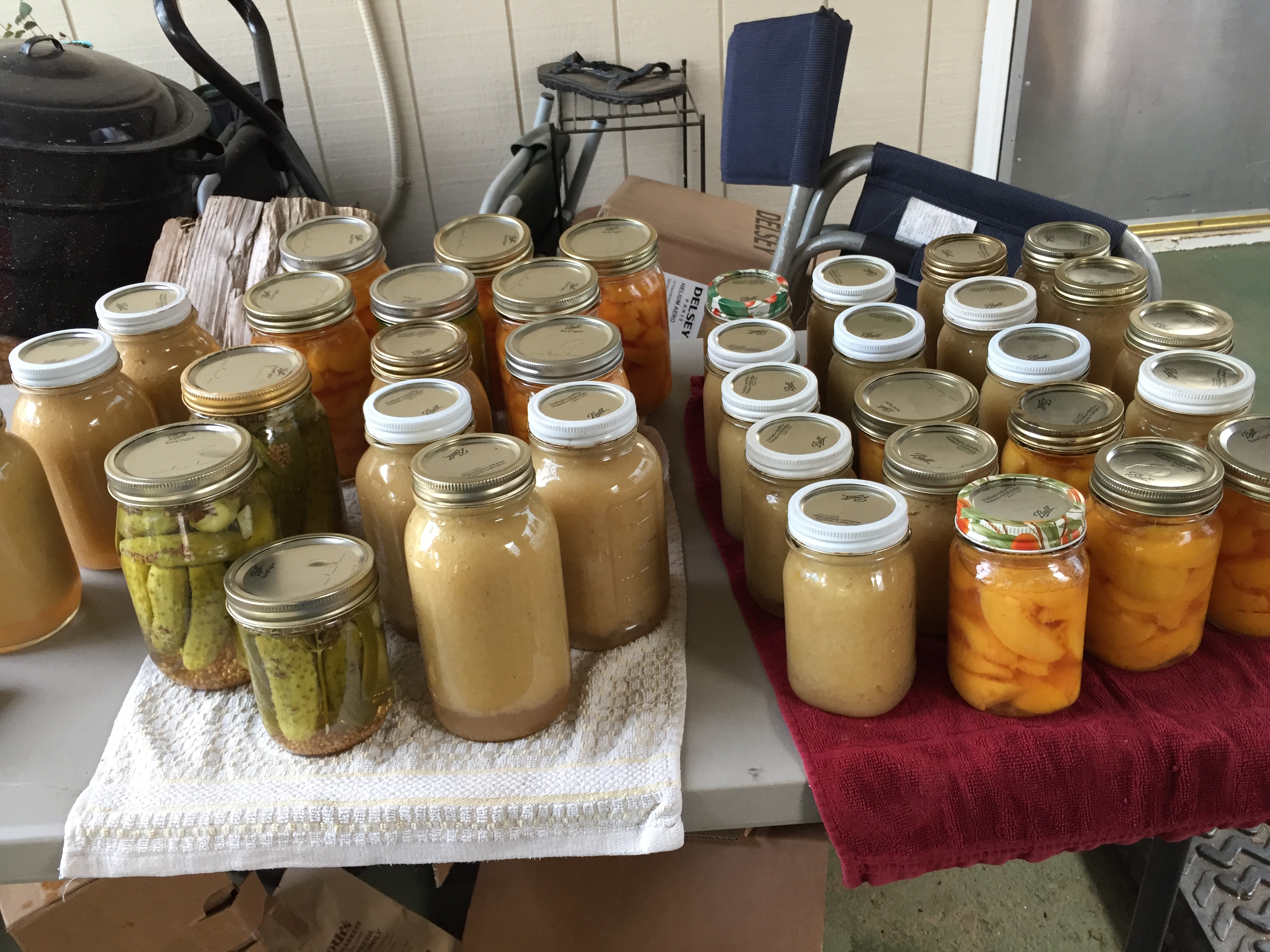 I finished up all the applesauce, using apples from the tree in the back yard.  I canned or froze all the peaches I had picked.  Every few days, I canned a few more jars of pickles, as the cucumbers got ready. I put a little jalapeño pepper in each jar, to make them a little spicy.  Yum!  I got a few jars of tomatoes canned, as well.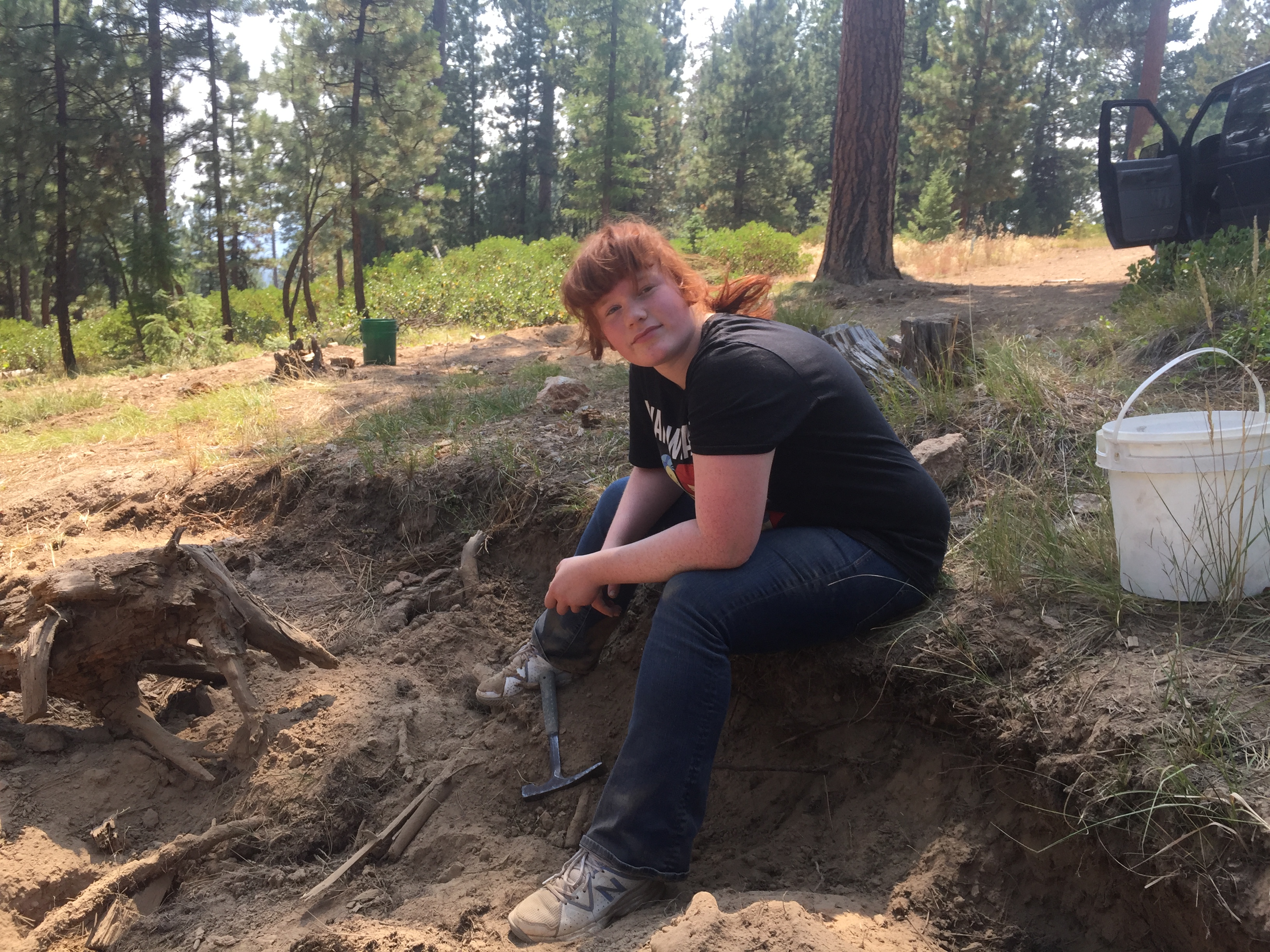 Patsy and Rob had a wonderful time with friends, over in Eastern Oregon, rock hunting.  Rob was able to drive up to places he wanted to be so he could manage without much walking, a necessity these days.  They found obsidian and thunder eggs.  They camped, using the park pass.  Our friends' boys went fishing, but didn't catch anything.  Still, everyone had fun.  Before they left, they tore the van apart and fixed something that needed fixing, and were on their way for a fun weekend.  I stayed home and canned.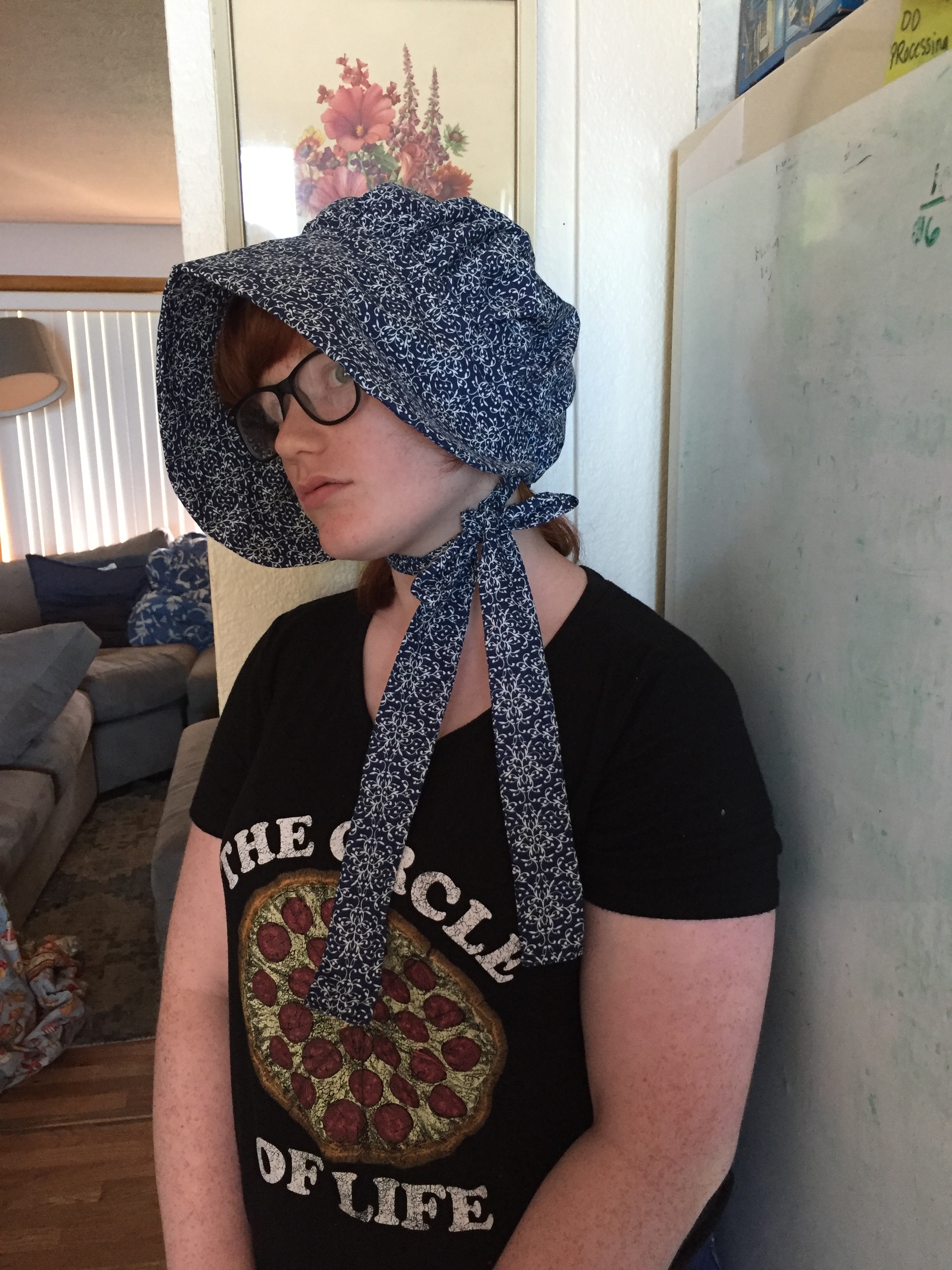 Patsy finished up her sunbonnet.  She has had this project in progress for a long time, and decided to do some sewing this week.  I am very happy that she is showing some interest in improving her sewing skills again.
We both worked on some embroidery.  Rob went to Walmart and got some more flour sack dish towels, which I stamped with new patterns to embroider.  The towels are in a big bundle and cost around $8 for 10 towels.  I like using those because they dry dishes very well, are inexpensive, and are easy to embroider because they are not thick.  I am starting to gear up for gift giving.  I love giving towels as gifts because they are something everyone can use, even a person who seems to have everything they need already, and I can put a personal touch on the gift.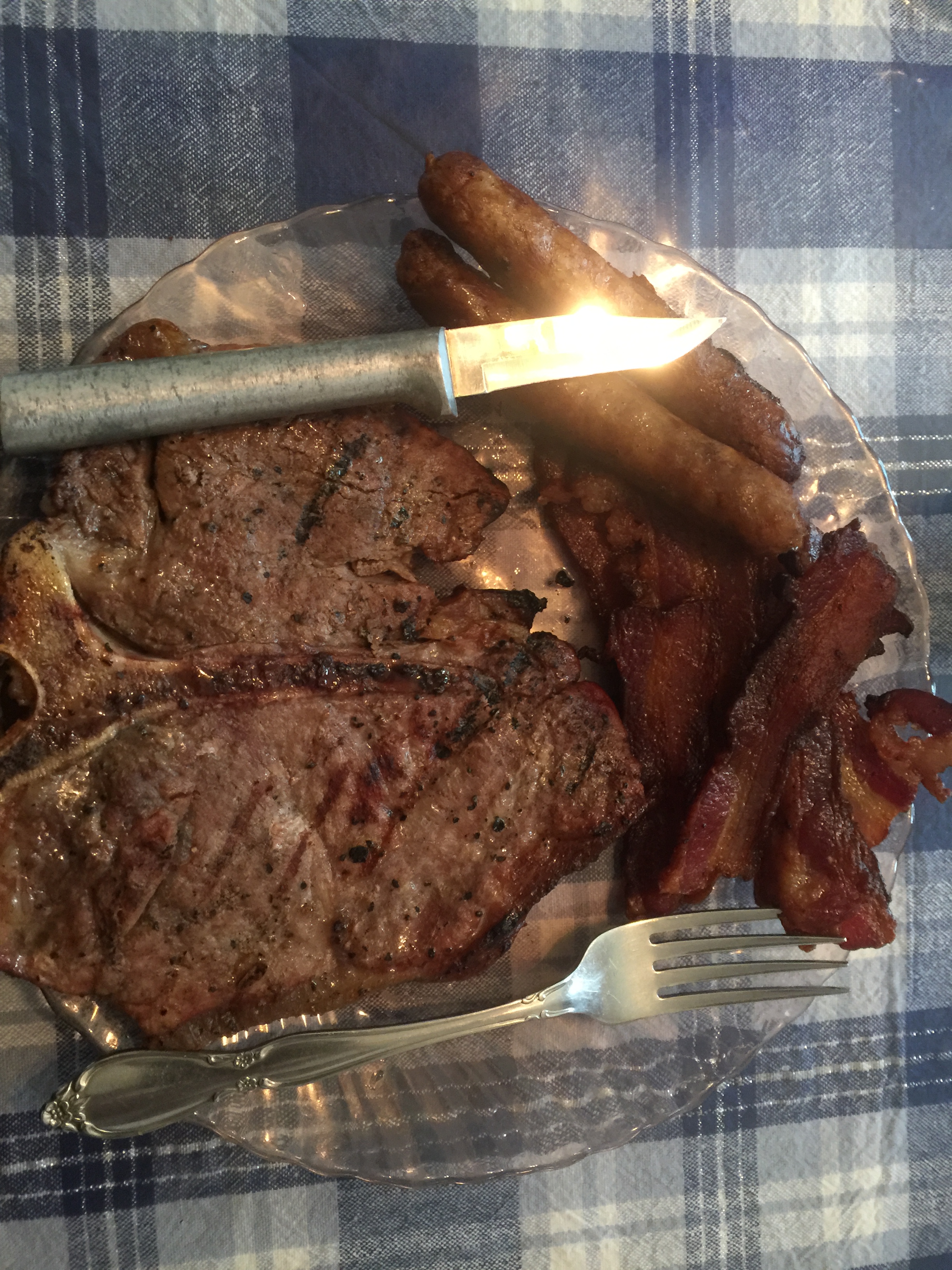 The campers ate well while they were gone–both families took food–the food from their planned list plus more, so there was lots left over.  Rob brought home several things, and we used them in meals for a few days.  We are eating garden produce daily.  Some days our meals are predominately veggies, since we have so many right now.  We have had zucchini (which is slowing down at last), lemon cucumbers, regular cucumbers, tomatoes, cherry tomatoes,  corn on the cob, lettuce, snow peas, green beans, onions,  various peppers, green onions, potatoes, and fruit such as strawberries and apples.  I have picked peaches from my sister's and she has given me some pears someone gave her.
I did some major grocery shopping at last, starting at Fred Meyers.   I got on-sale items such as a watermelon for $3.99.  I got some broth for 69c/carton from the Whoo-Hoo rack, but otherwise found nothing there that I could use.  While there, I did check the clearance clothing, which was 50% off the lowest clearance price, and grabbed Patsy a sundress that she will be able to wear as a jumper.  I then grabbed a $6 white t-shirt for her to wear with it.  A hoodie I bought did not fit her, so Rob returned it yesterday.  He also got back $6 they had erroneously charged me for a second t-shirt (I only got 1, but they charged me for 2).  When I pair the jeans Rob found at a thrift store, and the new items we have been getting here and there, I think she is in pretty good shape to start school.  I never buy a whole new wardrobe for school, but she will have a few new tops and a couple of new dresses to wear.  Then, I will look for bargains throughout the year. I bought school supplies, as well, and hopefully got enough for the whole year at these rock-bottom prices.  I got my free Friday gum and a few other sale items, and then moved over to Safeway, where I used a $5 off $50 coupon.
I got some chicken for 88c/lb.  I got some free pureed fruit ( not realizing it was baby food—-free being the reason I got it) and froze it for smoothies.  There was also a free bottle of kombucha I was able to get for Rob.  It is an acquired taste, and I haven't acquired it, but he does like it and wants the health benefits that come with it.  One of the $5 Friday items was Bandon cheese, so I got 2 loaves.  Bandon is owned by Tillamook, so is similar and is SO good!  I got the shrimp that was $5/lb as well.  The rest was just basic, everyday food that I needed for meals.  It was nice to be able to focus on buying protein, knowing I had all the veggies I could possible need for the week.  I'm still hanging in there with a lowered grocery budget, knowing that sooner or later I will need to do a Costco run.   I used Ibotta for a few of the groceries, and qualified for a $3 bonus.
It's nice to know the canning is winding down.  I love doing it, but have been spending quite a bit of time at it.  There will be more tomato products to can, still, but they are not all ripe, yet.  I have peaches and pears that I want to make fruit cocktail from later in the week.  I have many other projects in mind that I want to work on when I have a bit of a break from the food processing.  There's never a dull moment around here!