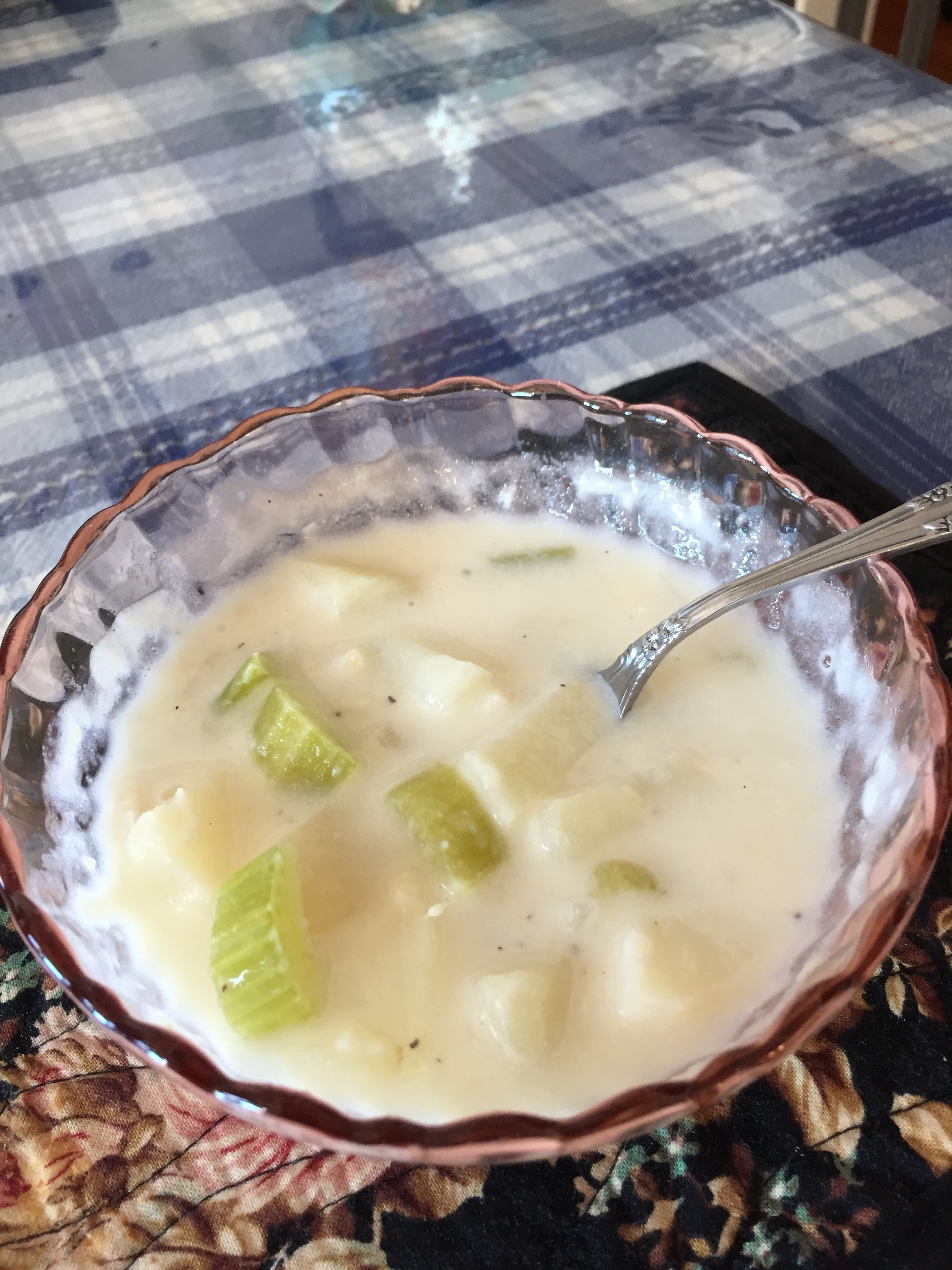 We had a wonderful get-away camping at the beach.  Other than one sandwich Patsy and I grabbed at Subway, we cooked all our meals in the camper.  We tried to keep things easy, except for a few special meals.
One morning, Patsy and I went down to the bay and we were able to get these Cockle clams.  I turned them into the clam chowder pictured above.  We have enough frozen for one more batch in the near future.  It was our first time hunting for these kind of clams, and I got some extremely helpful advice from a man down on the beach, who showed us how to get them.  You are supposed to rake them, but we did not have a rake, so we scraped our shovel along the sand, and Patsy was even raking through the wet sand with her fingers, and we found over 20 between the two of us.  They seem to be found more frequently in places where the seaweed has been deposited by the tide.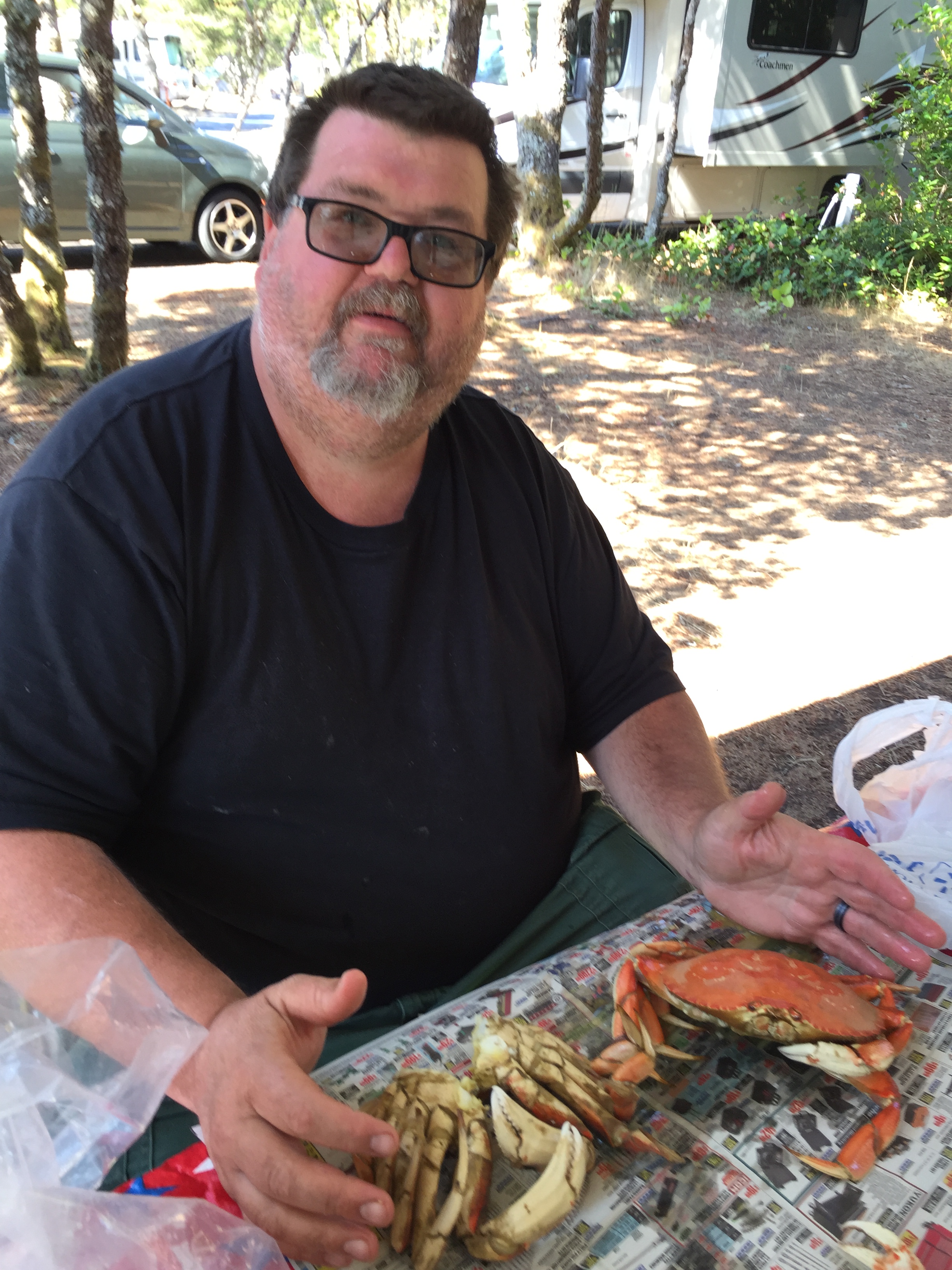 We went crabbing off the docks in Newport twice.  Thankfully, we found great parking spots that were very near the dock, and didn't have to carry our gear very far.  The first day, we got these two and the second time we got one Dungeness and kept a couple of Red Rock Crabs just to give us a little more meat.  I had crab salad and just plain crab, and froze 2 small packages for the near future.  Rob fished off the docks while we waited for him to pull up the traps, but caught nothing.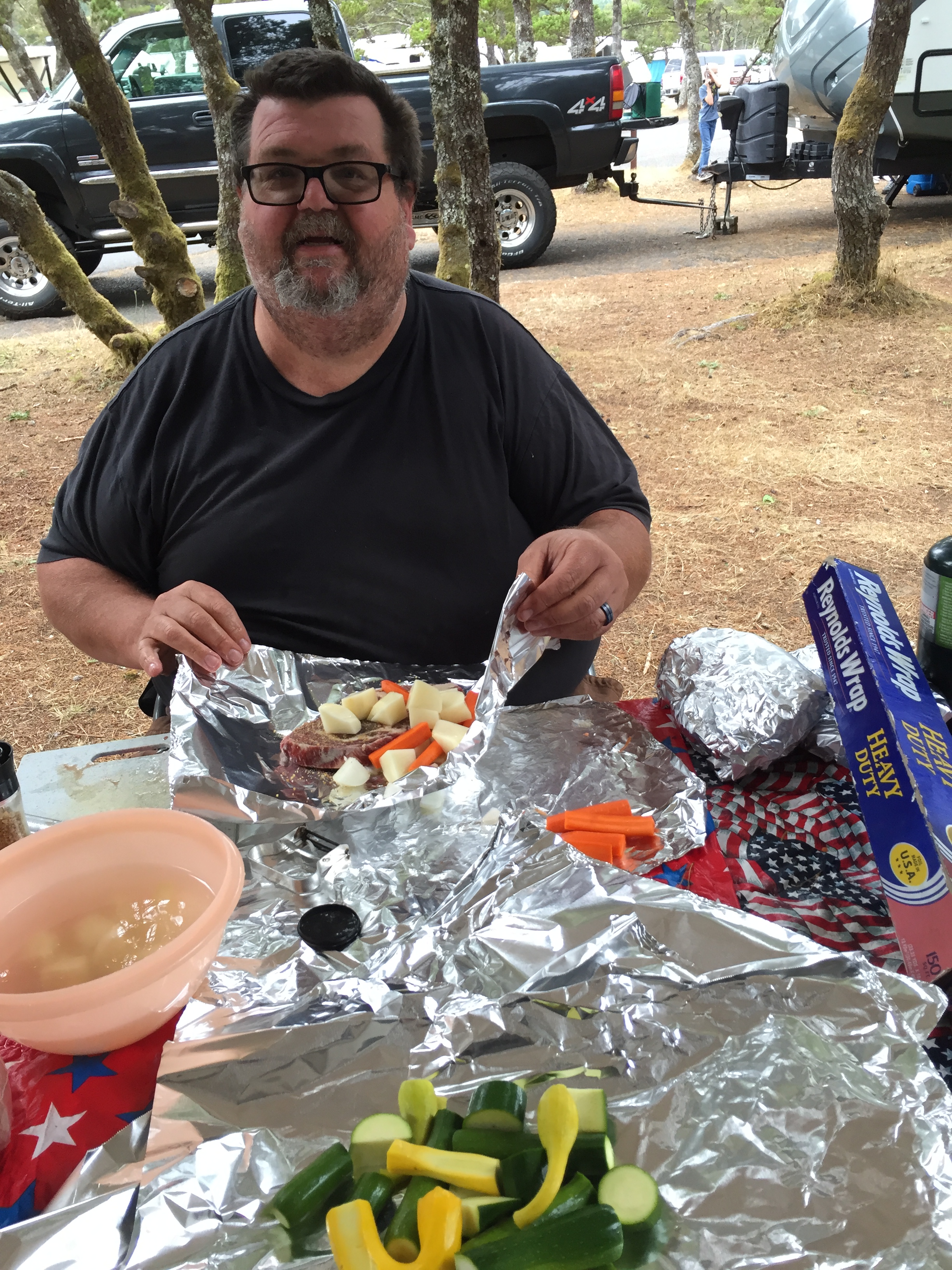 We did foil dinners in the fire one night.  The meat, carrots and potatoes turned out great.  The zucchini turned into mush.  I threw it away.  There were no takers for that one.  I had picked every single tiny one before we left, hoping that they would not take over while we were gone.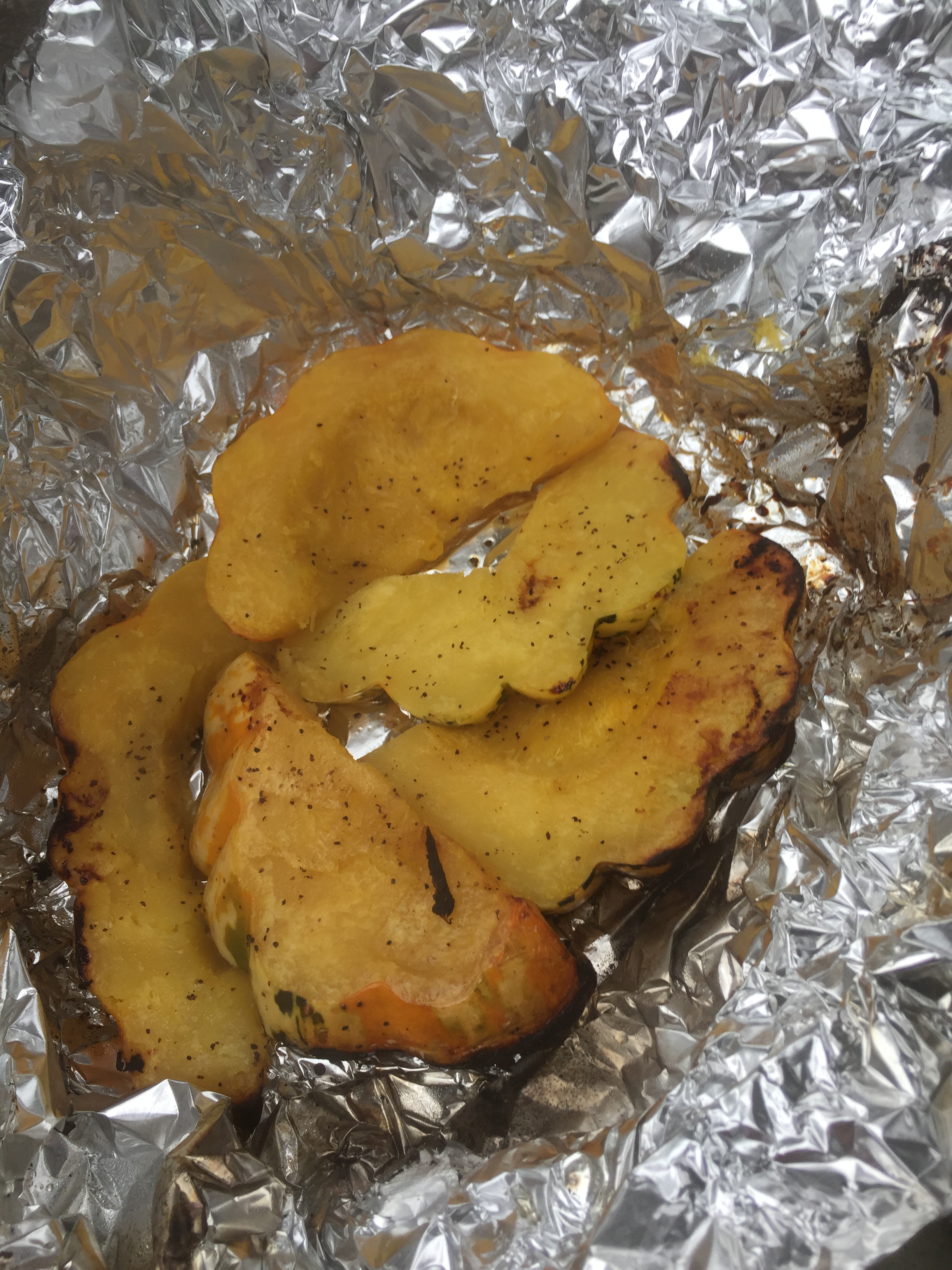 The acorn squash turned out great!
The rest of the meals were salads, lunchmeat and cheese, corn from our garden, lots and lots of tomatoes and cherry tomatoes, and hamburgers one night for dinner.  Breakfasts were eggs, sausage one day, cereal, and fruit.  Most days, we threw some food into our little cooler and just ate out of that wherever we were when lunchtime came–dock, jetty, etc.
We had a great time, and ended up the week by purchasing tuna off the docks to can,    It was an unusual menu compared to what we more commonly have at this time of year, but I love seafood and will remember for other times when we can't catch anything.  .