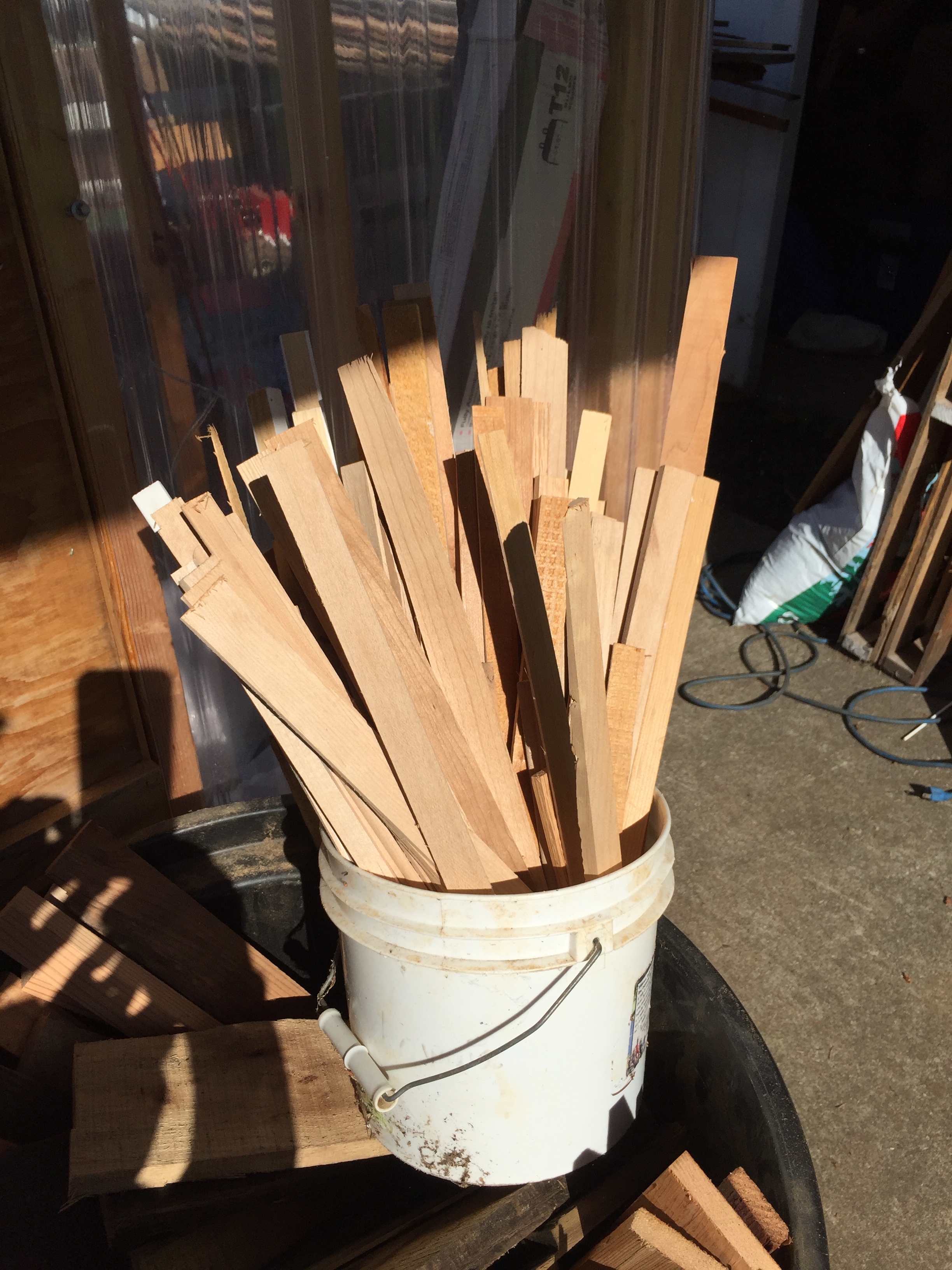 This was a week of projects.  We were able to get a ton of them done, as we did not need to watch the kids.  One day, we worked together all morning to cut kindling from a large pile of boards we had picked up for free during the past few months.  I held the long boards and Rob ran them through his saw.  We got several large garbage cans full and several cardboard boxes, which we stacked in the greenhouse to keep them dry.
All the wood our friends brought us is now stacked in the woodshed.  There are just about 5 pieces that need to be trimmed to fit our stove, and that project will be finished.  There is another load, though, and we are super excited to know it's on its way one of these days–that will give us enough for the winter.
Rob repaired the roof of the greenhouse.  He built it last year for me and used some plastic he had on hand.  It wasn't the correct plastic and it disintegrated during the past few months.  He ordered the correct one, and installed it this week.  It was still great to get a season out of some plastic that was otherwise not being used.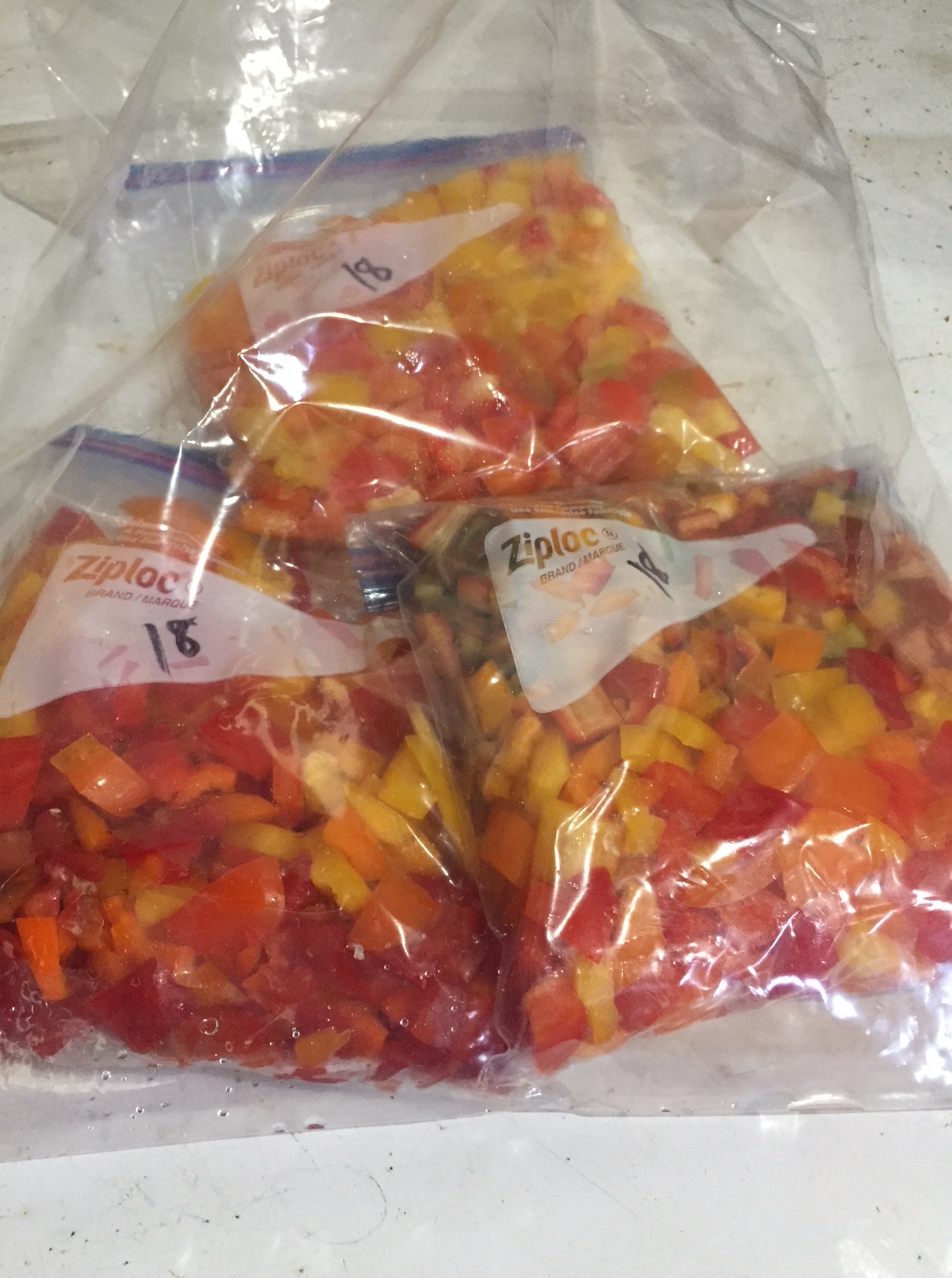 I got some peppers from the mark-down bin at Fred Meyers and cut them up to freeze.  I added some peppers I picked in the garden as well.  My peppers have not done great this year, but I will pick a few more before this season is over.
I also canned more tomato products this week, and another small batch of pear butter with the last of the pears from the tree that fell.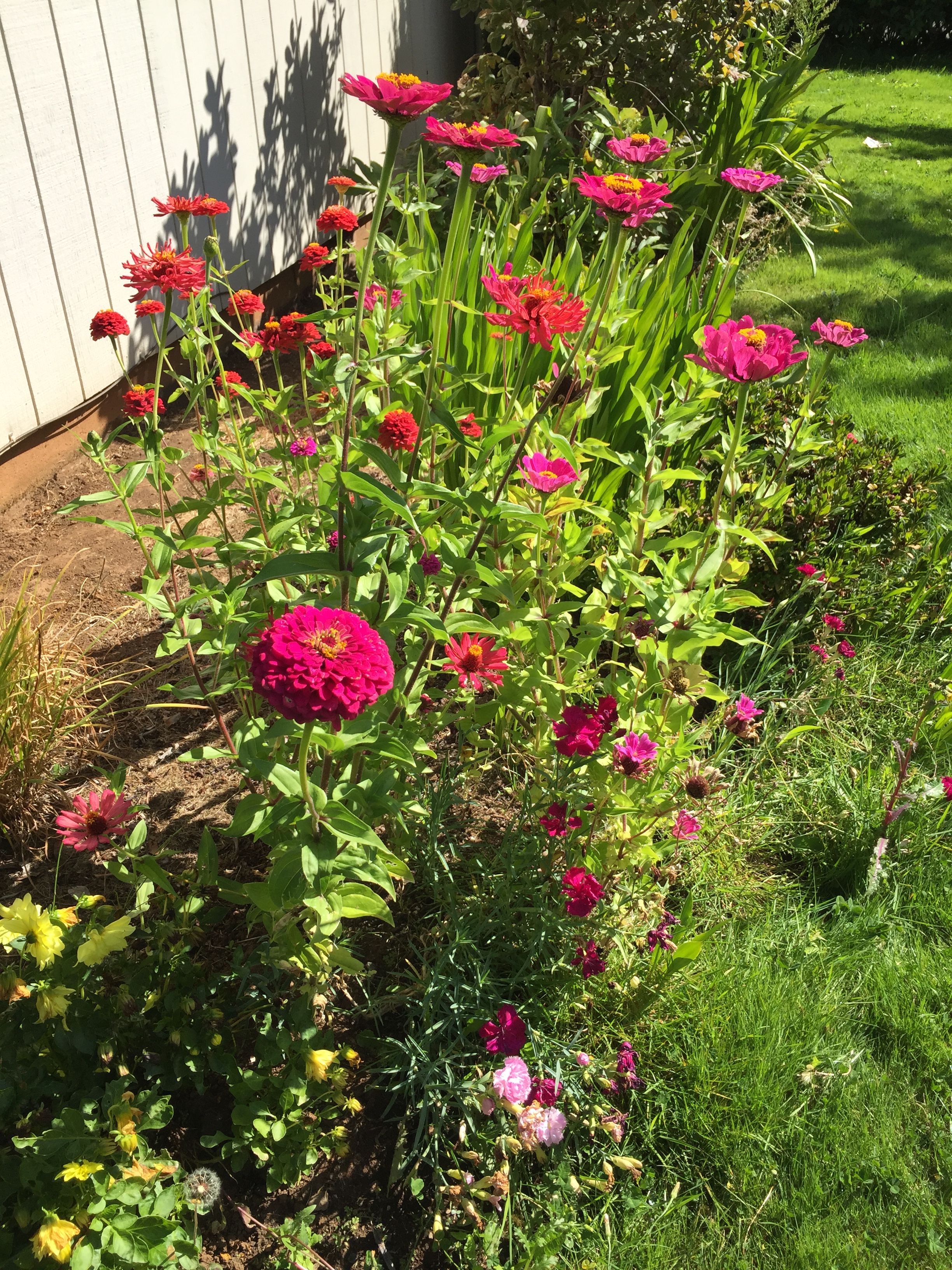 The zinnias are blooming in several places in the yard.  I love them.  I found a few places where I may be able to save some seeds from them.  I'm wondering if the clove pinks below them will come back–or if they will die this winter.  Sometimes the dianthus family is quite hardy.  Time will tell.  They are from seeds my sister brought my mother from England, and I grew them in the greenhouse.  We got so many, my mother shared with me, and my sister, and now we have them in several places.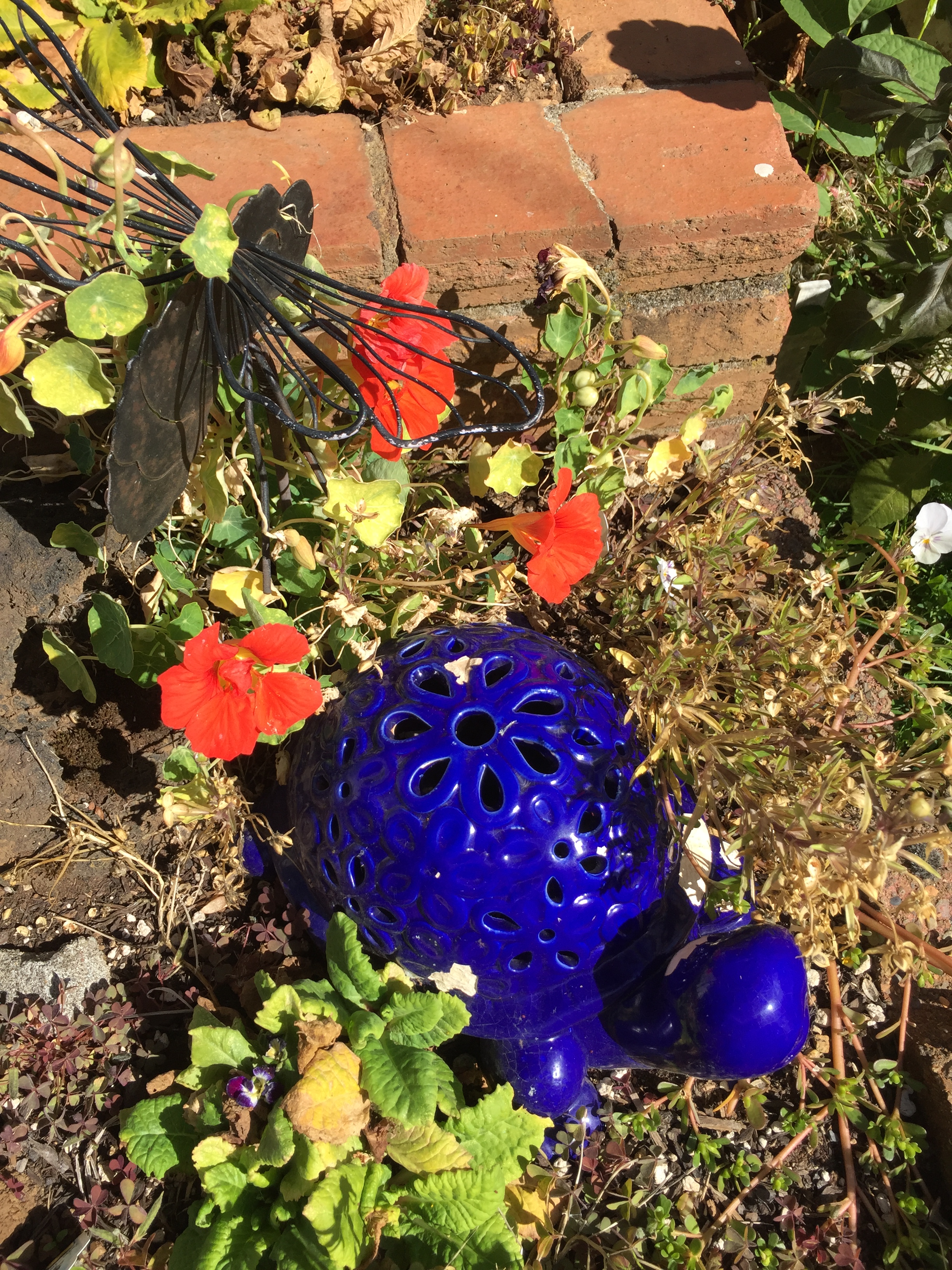 I enjoyed looking at the flowers that are still blooming, despite the dry weather.  We did get a little rain this week, and I'm sure they all relaxed a bit!  The nasturtiums came up volunteer this year, and it looks like they are dropping some seeds.  Maybe next year, I'll have more!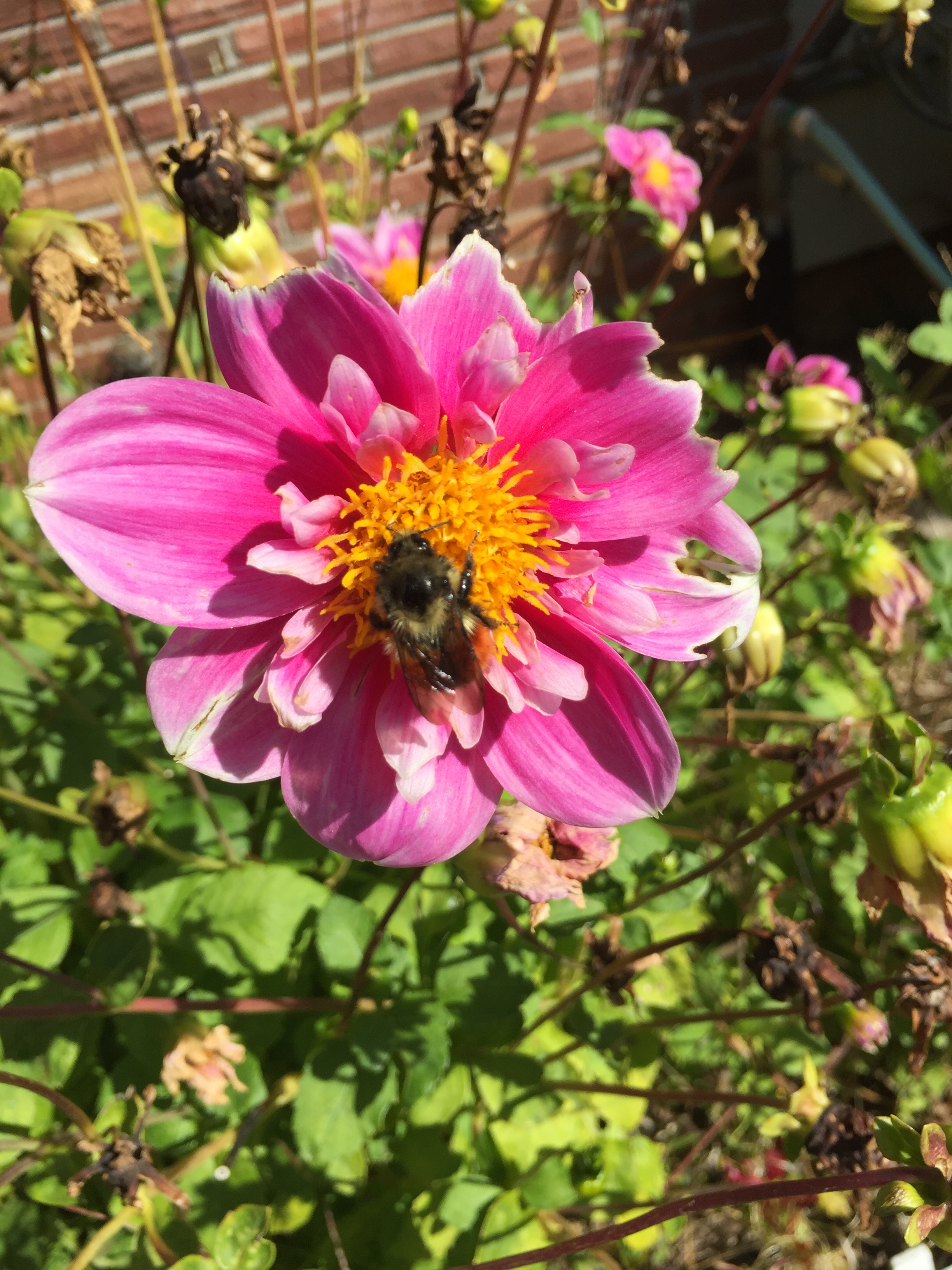 There have sure been large bees on my flowers this year.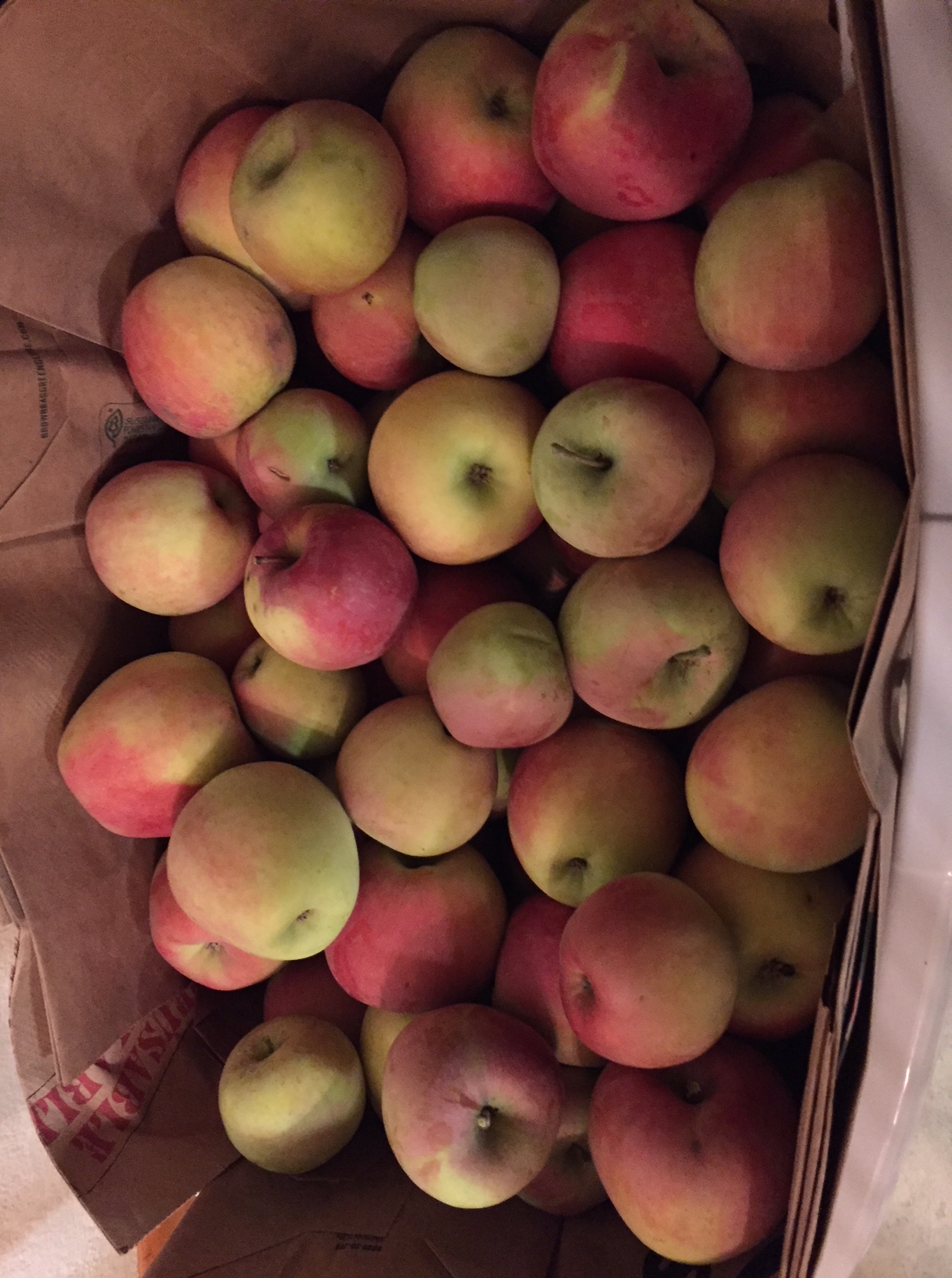 My niece brought over a large box of apples from her mother.  I'm excited.  They look and taste great.  The family has already been munching away on them.  I probably will preserve a few if it seems like we won't eat them all fresh.  Fun!
We cashed out part of the Ibotta account and used the money for an order from Azure Standard.  I ordered some cleaning supplies and soap for Rob since he doesn't handle many soaps, but the goat milk one agrees with him.  I got bulk gf oatmeal, a lot of spices, salt and pepper, and more.  It was great to use rebate money for basic items I needed.   I shopped the sales and purchased some things like sugar, produce, milk, etc.  I got several free things such as French bread, several drinks, and a ready-to-eat dinner.
I had a very nice visit with Harnet and Danait.  We just hung around their place, ate, visited, drank coffee and took Danait out for some air.  It was good to catch up with them as I've been pretty busy this summer, and haven't gone up there as much as I wished to do.  Because I went alone this time, Danait thought I should play with her as there were none of the girls to play with.  Thankfully, her mom had a meeting with a lady there at the house, and Danait and I played and played, satisfying her, at least for a little while.  We fed the dolls, played "Baby Jesus in a manger", took all the dolls to the hospital and fixed them up, she found broken toys to send home to "Uncle Rob" because he fixes things, and put blankets over our heads and howled like ghosts for a while.  It was truly entertaining, the things she thinks up!  Thank goodness for Harnet's nice, strong coffee!
We ended the week feeling quite good about what we got accomplished, and are now ready for a busy, busy week watching the kids and keeping life going.  How about you?