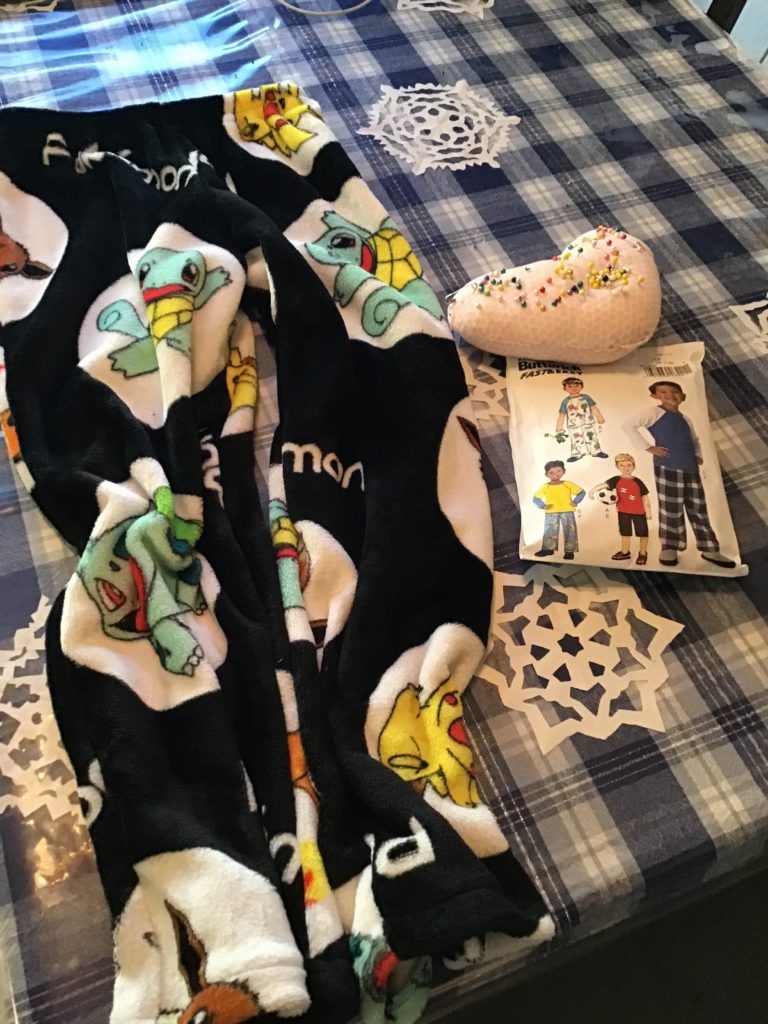 I spent some time today making up these Pokemon pajama pants for Jake. As soon as I found this remnant at JoAnn's, I knew it would be perfect for him, if there was only enough! He and his much-older sister love to play the Pokemon game on her phone, and they watch tv shows about Pokemon as well. It's kind of their special thing, and so he loves the characters. This fabric is normally quite expensive per yard, but the bolt was on sale, and then the remnant price was 1/2 the sale price. It ended up being a good price after all those reductions, so I took a chance and bought it.
This piece was either a yard, or within an inch or two of being a yard. I used it down to the last inch, but it was the length I needed to make him a pair of pants. They are actually pretty big on him, so should last a while. The fabric is very fuzzy and soft and he loves how cuddly it is. It was a bit of a pain to sew, as it wanted to squiggle out from under the needle, but thankfully, I was able to get it to behave for the most part. I think the fabric was probably intended for a blanket, but this worked, too.
These p.j. pants were part of his birthday present, but I waited until he was over here so I could measure the elastic around his waist, and make sure the length was good. That all happened today, and we were both pleased with the result. It took a bit for me to convince him it was pajamas and he couldn't wear the pants all day. I'm not sure why I bothered. When we went to the store, there was a big boy wearing a full zip-up Pokemon sleeper…….hmmmmm. I think I'll still let p.j.'s stay home for nighttime at my house:). I guess I'm a little old-fashioned!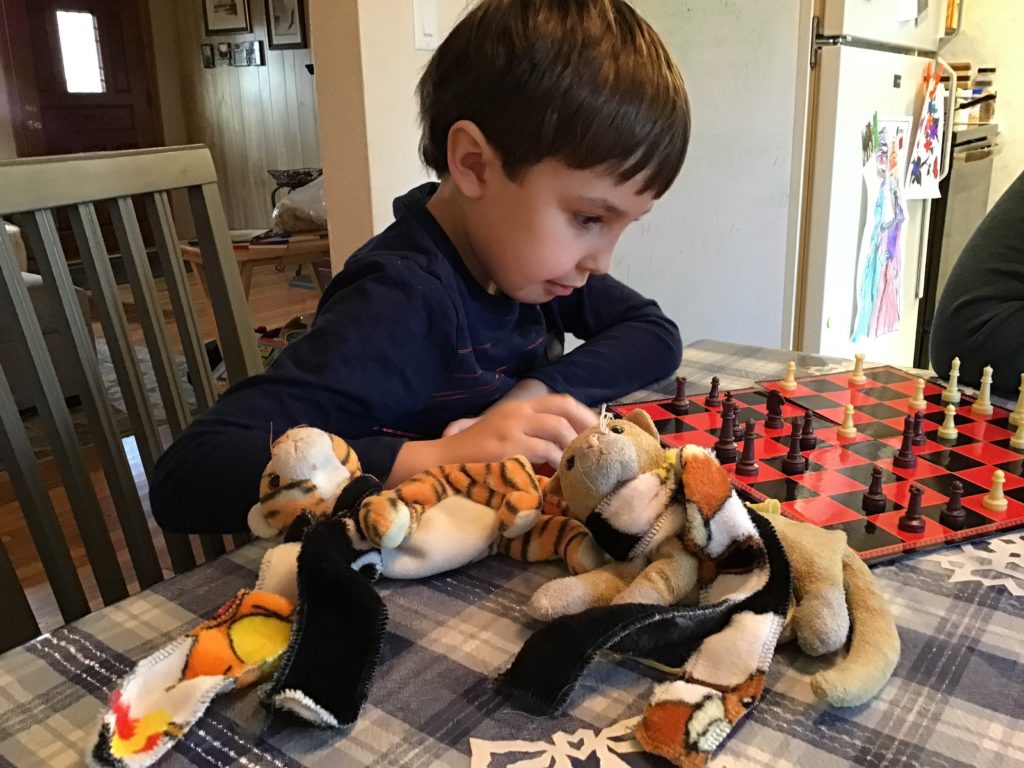 There were just two skinny scraps left. So, 2 kitties got scarves. They watched, along with the kitty who didn't get a scarf, as Patsy tried to teach Jake how to play chess. I'm not sure he's got chess down, yet, but he seems to enjoy games quite a bit right now and is happy to have someone who will play with him. And, I was glad to get another project checked off my list!