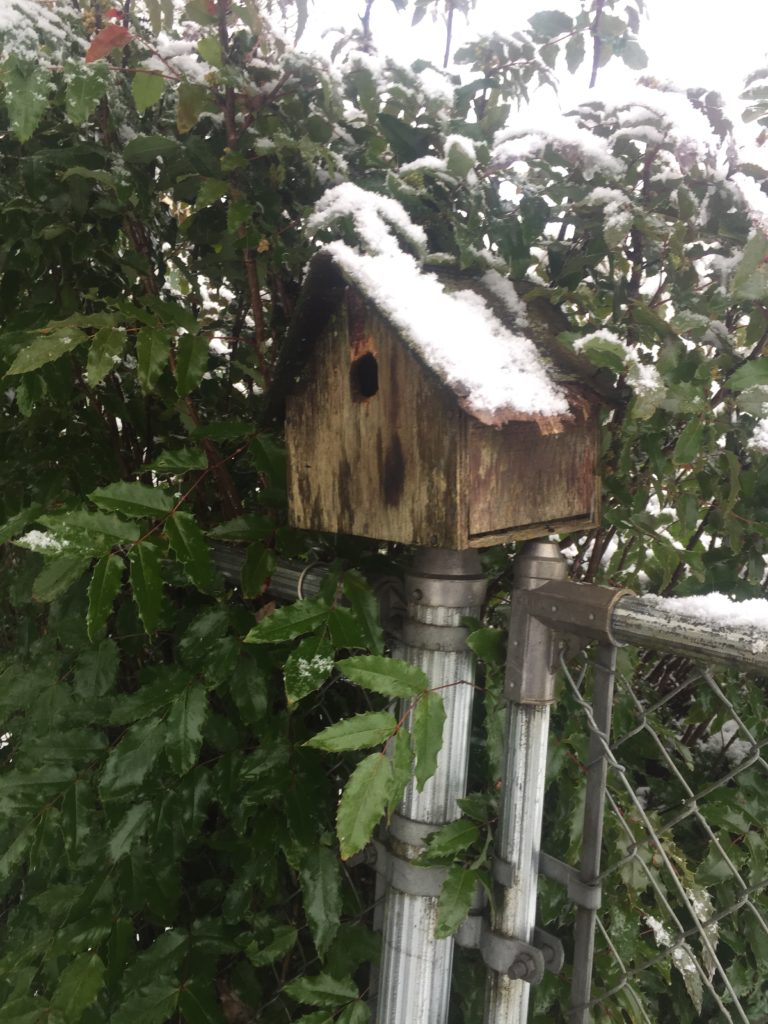 We enjoyed watching the birds this week during the snowy days we were excited to experience. Rob's been putting bird seed out for them each day, and lots of them are coming to the bird feeder and the deck outside our dining room window.
Because we rarely get snow, we love looking at it. The kids had no school on Tuesday, then it all melted. There were a few snow showers during the week on various days, and this morning, Sunday, all services at church was delayed until 11 to let what fell last night melt off. It had frozen into ice on the roads. It's all supposed to be back to rain tomorrow.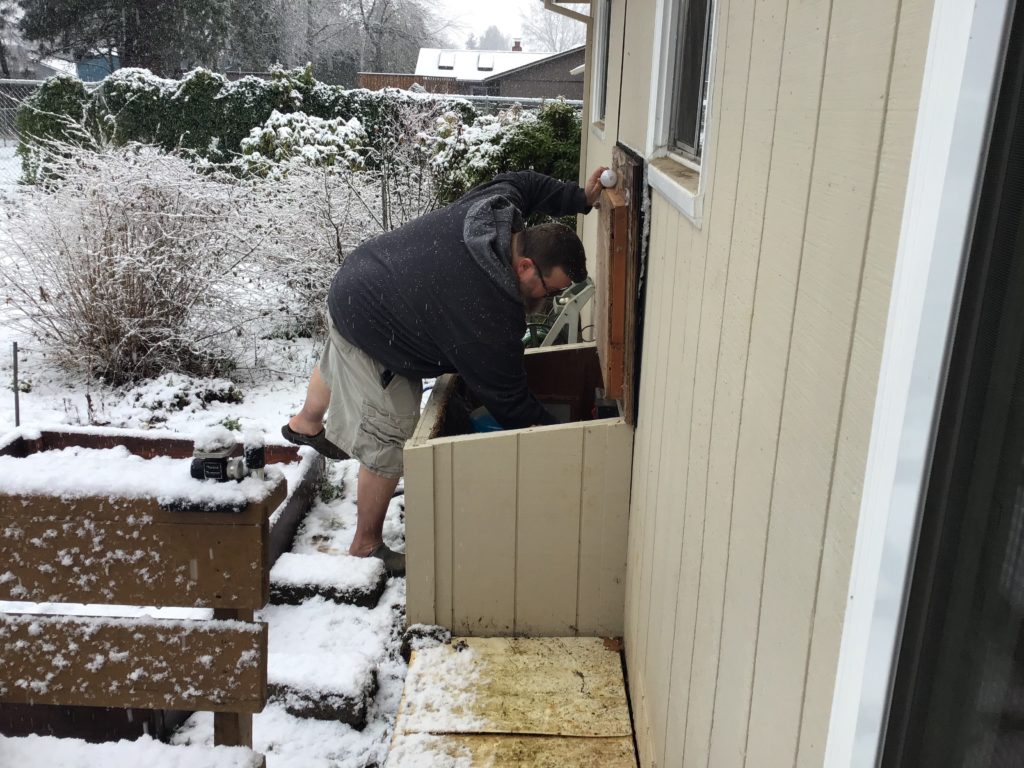 Rob made sure everything was weather-proofed.
Jake and Rob took the time to watch Star Wars.
I have been working on a baby quilt for Rob's nephew's upcoming baby. I was able to use some fabric I've had for a long time, and bought the rest of what I needed to finish. I'm almost done.
While I was at the quilt shop getting the batting and backing, they were having a Shop Hop event. So I was given a kit for a 6″ block and given a list of other quilt shops I could visit and get other 6″block kits. I went to the 2 other ones that were near by, but am not sure if I will have the time to visit any of the others, as they are not in our town. Still, I'm excited to get back into quilting, as I've taken a long break from it. In fact, I'm rusty and had to rip out a lot, but the project is looking good now. I just finished machine quilting it, which saved me quite a bit of money from having it done by someone. However, I'm really rusty on that–Jake's blanket was the last one I did–and that was 11 years ago. Now I need to figure out the binding. Maybe I'll have pictures in a few days:).
How did your week go? Are you getting any projects done during this winter weather?