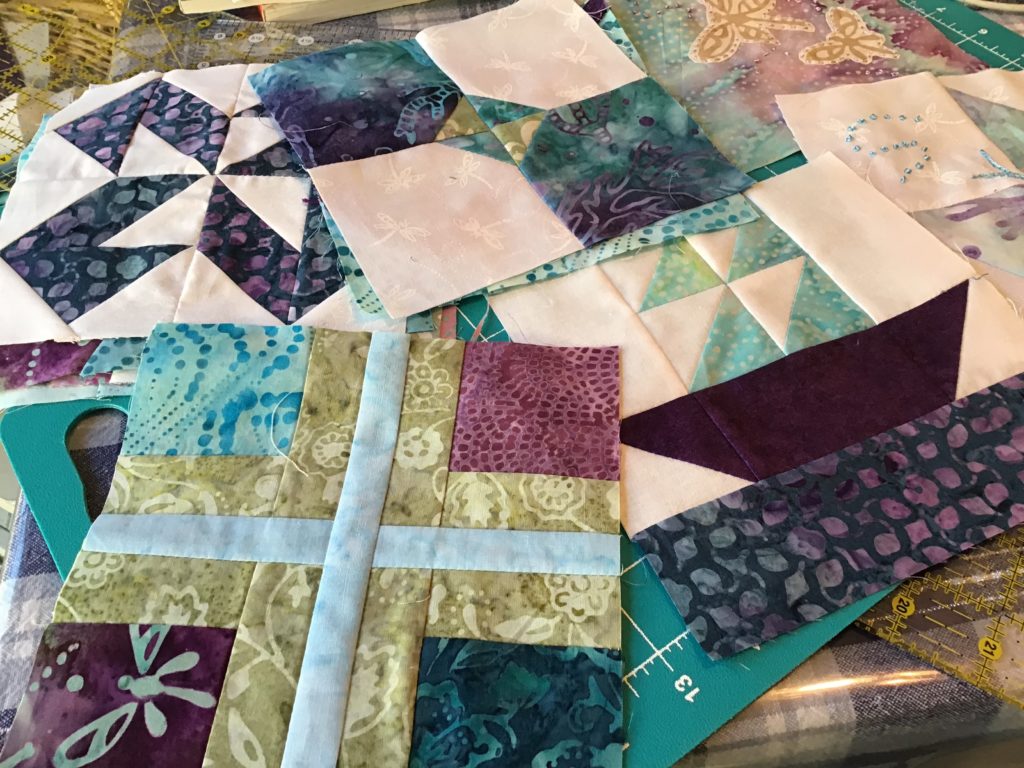 I have been working on quilt squares. Some were blocks from the shop hop, and some are ones I made from extra fabric we bought. I owned one fat quarter of batik fabric before this shop hop, and am incorporating it into the blocks. I decided I wanted 20 squares. I've completed 12 or 14 so far and have a couple in progress.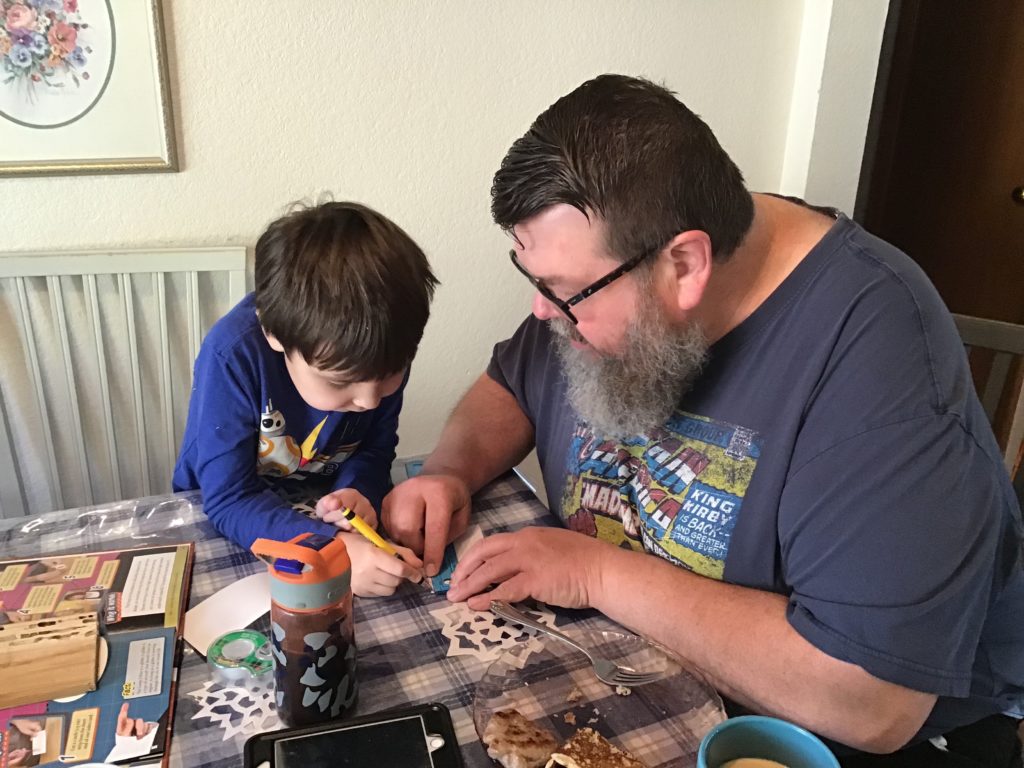 We spent time with both Jake and Michaela. I took them to the library and got a book about science experiments. Uncle helped Jake figure out how to make an "airplane" from straws and loops of paper.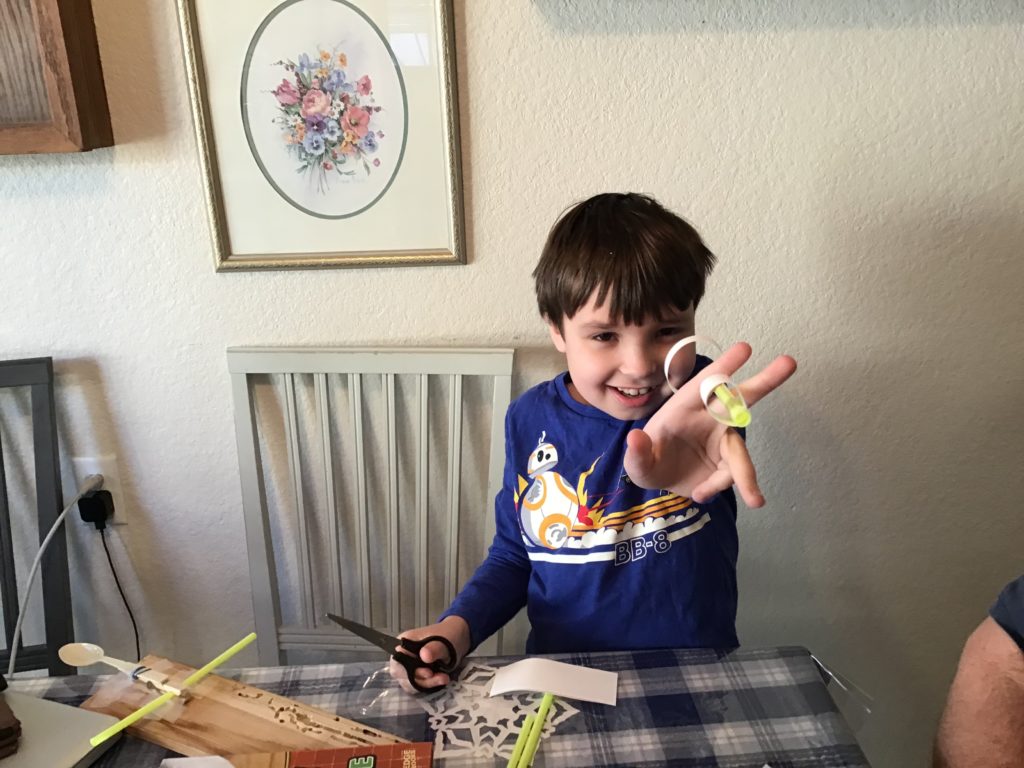 It flew well!
I took Michaela shopping for personal hygiene supplies. Her mom sent a list, and we got all of the things. We absolutely took our time, and I was very pleased with how she did. She thought about each item and looked at many, many choices and decided which kind or smell she wanted of things like deodorant or toothpaste. Then, I took her for a milkshake. We had a good time. It was a good outing, even though it doesn't sound glamerous.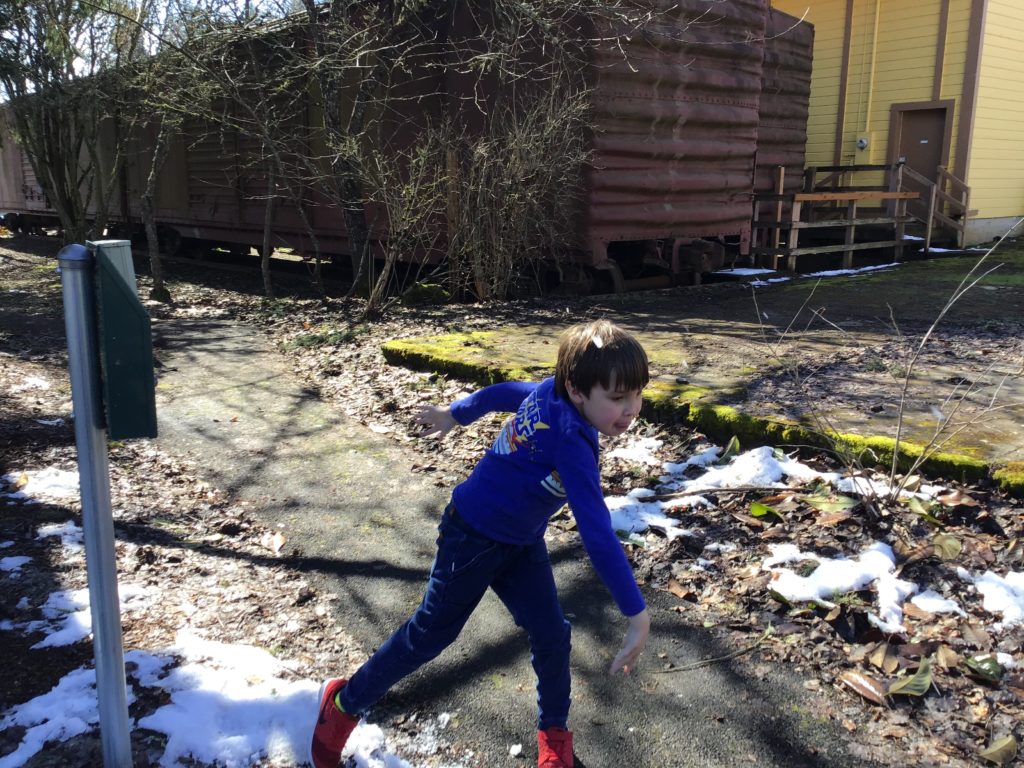 This week, all the kids missed 2 days of school, due to snow, and Rob was down for a couple of days after a medical test. (He's great, by the way!). Everyone was getting a little stir-crazy. On Saturday, Rob and I took Patsy and Jake for a long drive. Michaela had other things to do that day with her Dad. We found a town where the snow was still on the ground and Jake enjoyed getting out of the car and throwing some, throwing sticks into this little creek, and generally running around for a bit.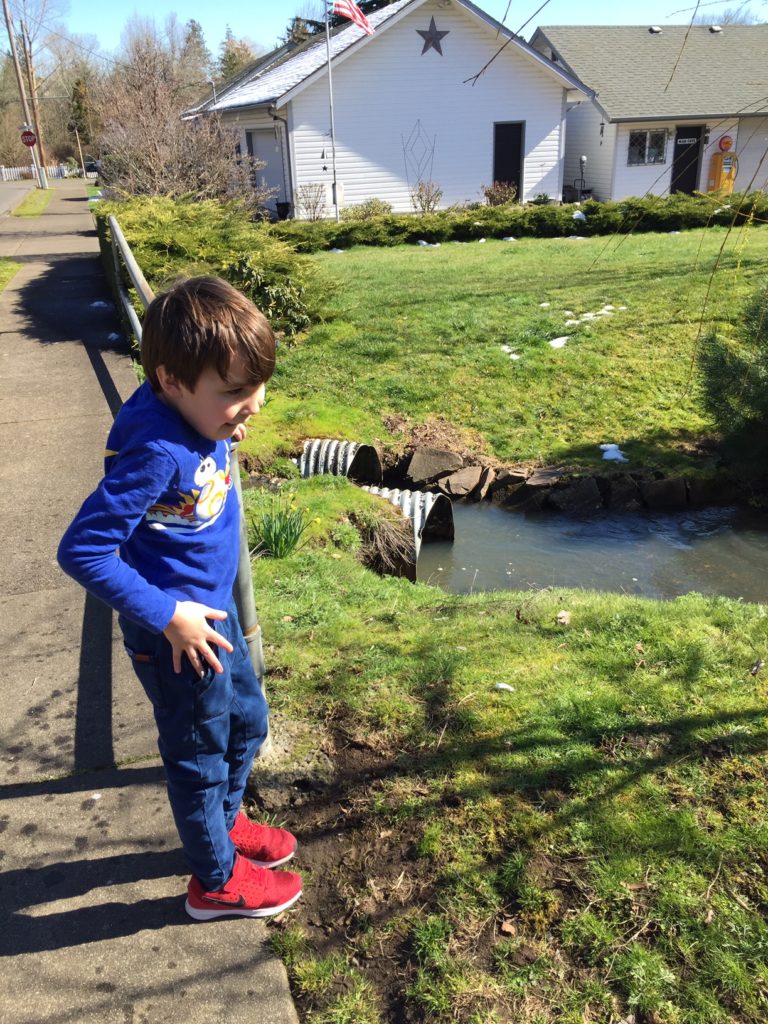 The sunny, but chilly, day was so nice after the snow.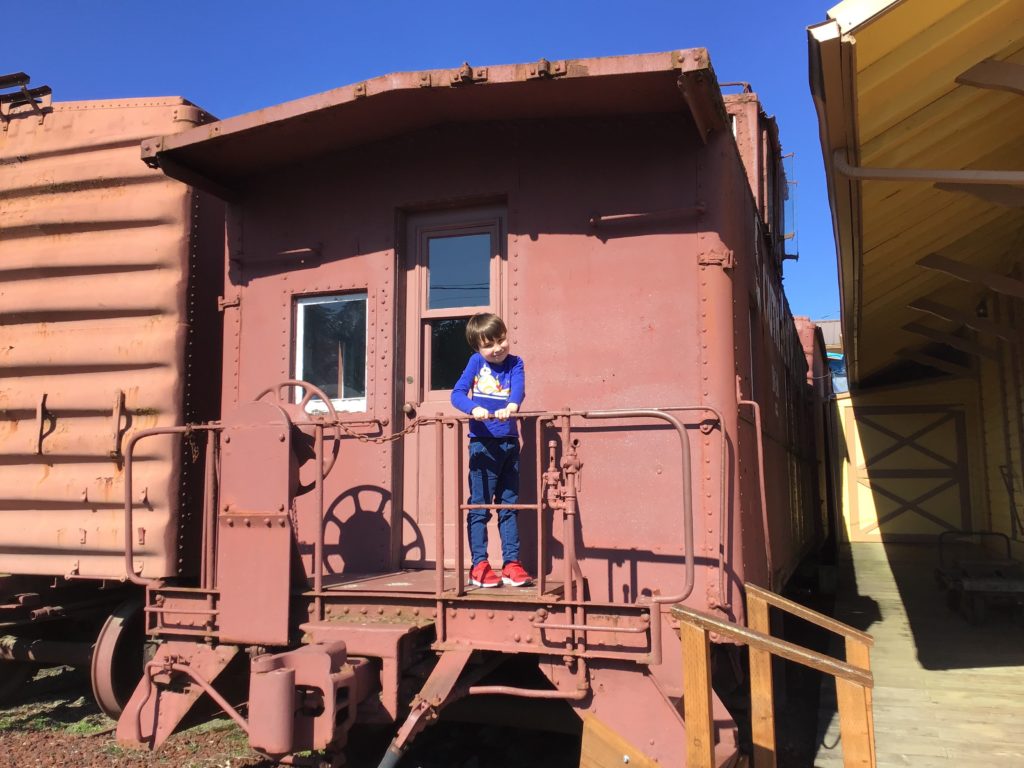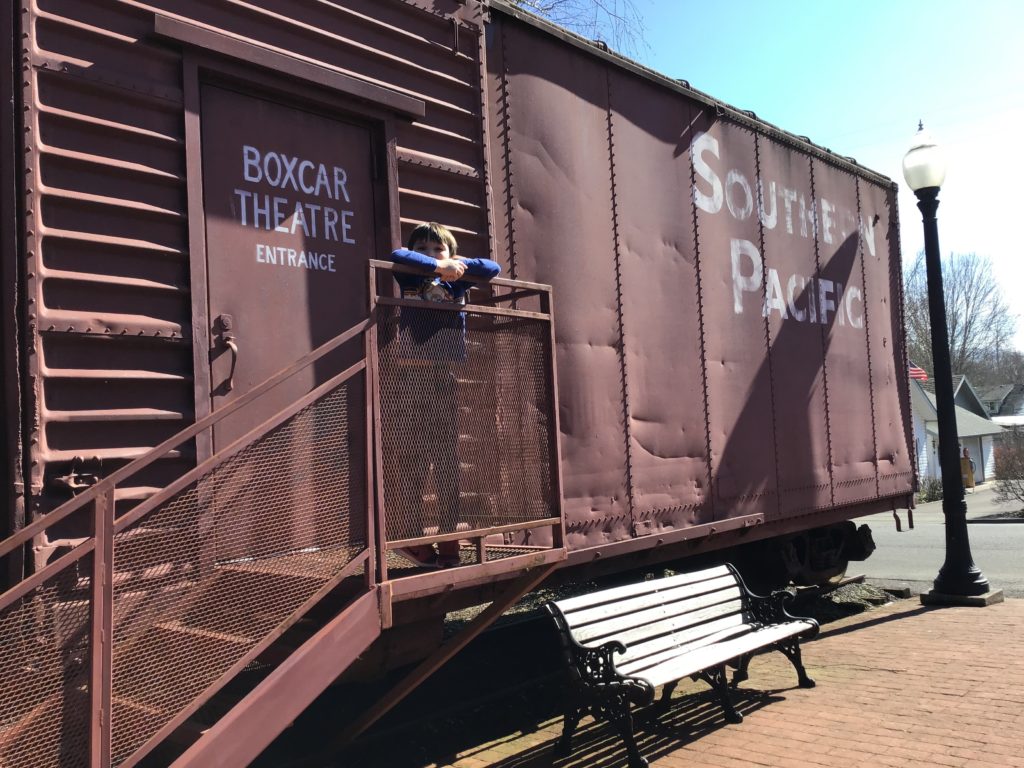 We happened upon a railroad museum on our drive. I let Jake climb on the railroad cars. He really enjoyed it. We didn't actually go inside the museum. We might do that another day.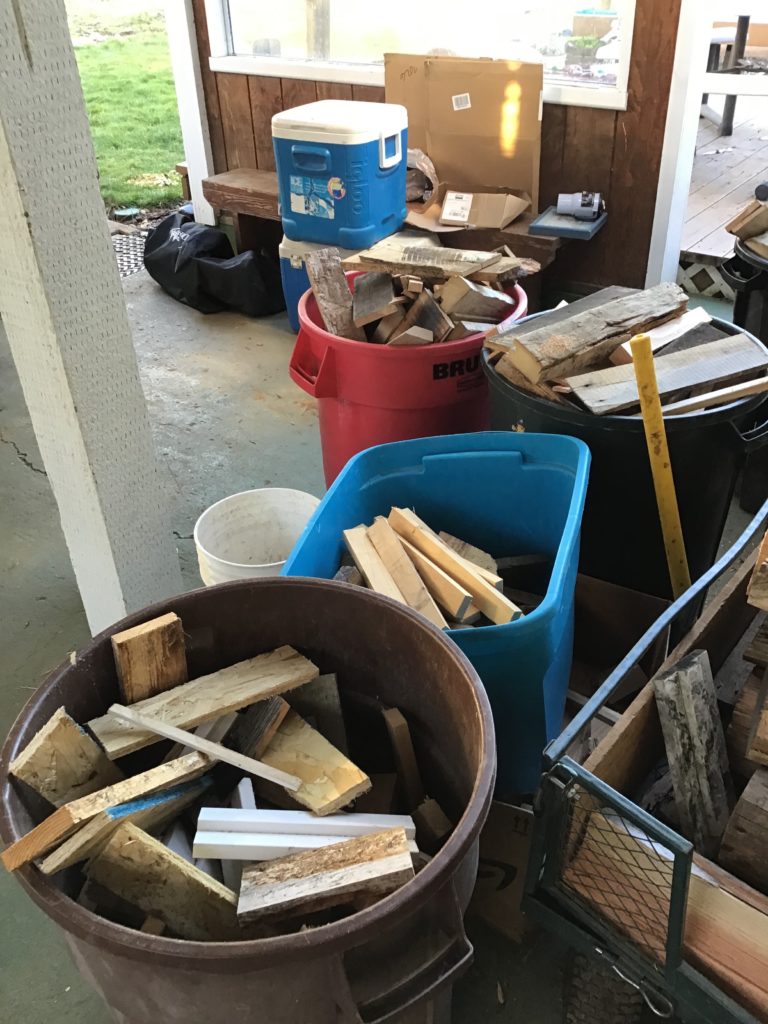 Rob picked up some more boards from the free piles at the wood places. We spent some time chopping them up and now our containers are full again. They work so great to start fires.
In the next 2 weeks to come, we will be working many, many hours with the kids. Their parents are working extra this week and next, and have some appointments. Therefore, we will work extra this week and next. This is good timing, as we can clock in extra hours now to make up for when they are gone over spring break later in the month. I can't say I'll have much time for quilting this week, but I will say life is never boring around here!