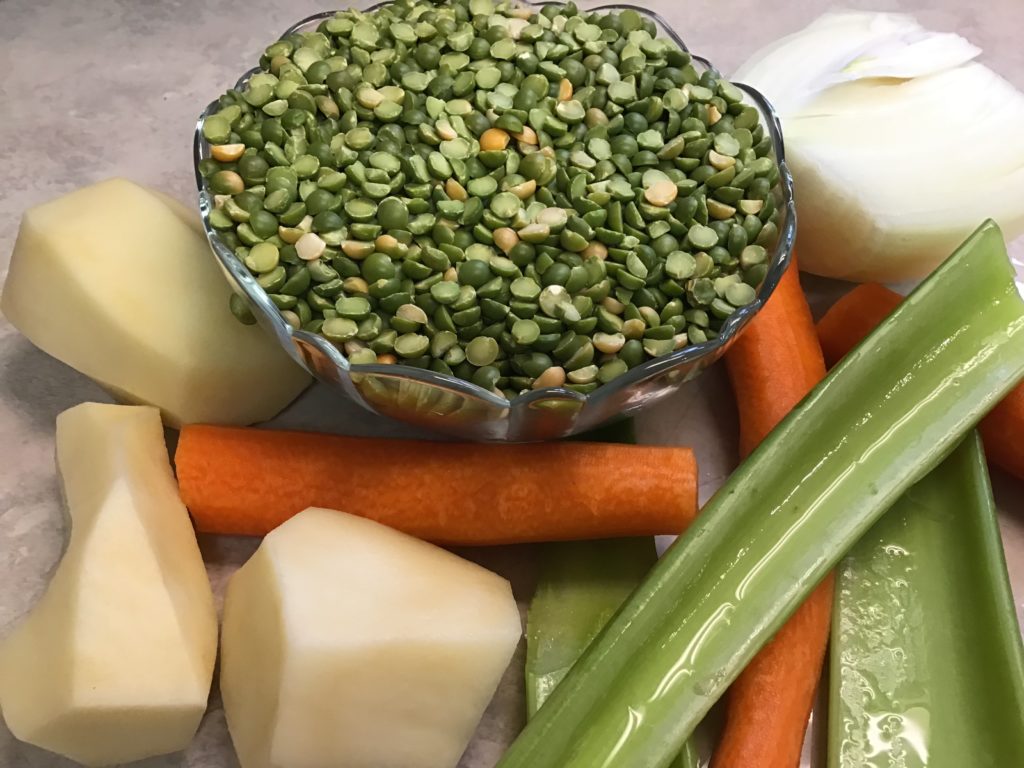 This was a very busy work week. On several occasions, we just ate over at my sister's house, since we were all there so much. 2 of those nights, we ate leftovers from a meeting they attended Sunday, so that was easy! My aunt dropped in to check on Jake one night and stayed and ate with us, so that was a nice addition:). She brought him some of his favorite cookies and he ate exactly 1 before falling asleep…
On Wednesday morning, I had a few hours. I made 3 kinds of soup–split pea, chicken-rice, and vegetable-chicken. I used the broth and bits from the Costco chicken to make the 2 chicken kinds, so they have very little meat in them, but still taste really good. The split pea is vegetarian. I hauled some of the chicken-rice soup over to Jake, who ate it for dinner the next 2 nights. His mouth is healing, but slowly. The second set of antibiotics helped him heal more, but he had a very rough time of it for a few days.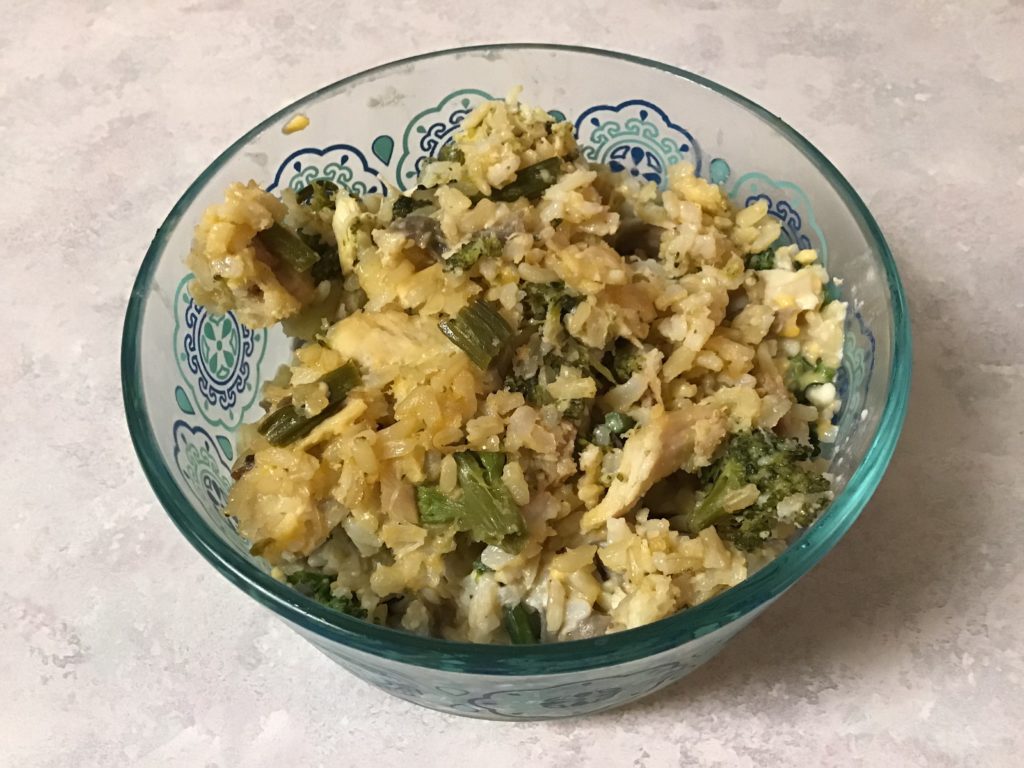 On Wednesday morning, I cooked up an Instant Pot of brown rice. Part of it was combined with frozen turkey bits, broccoli from last year's garden, cheese, and a sauce made from milk, sweet rice flour to slightly thicken it, dried onion, a can of mushrooms, salt and pepper. It was really, really good. I took some of it over to my sister's for Thursday night's dinner. My aunt brought over some salad fixings she wasn't going to be able to use up before they went bad, and we made salad to go with the casserole.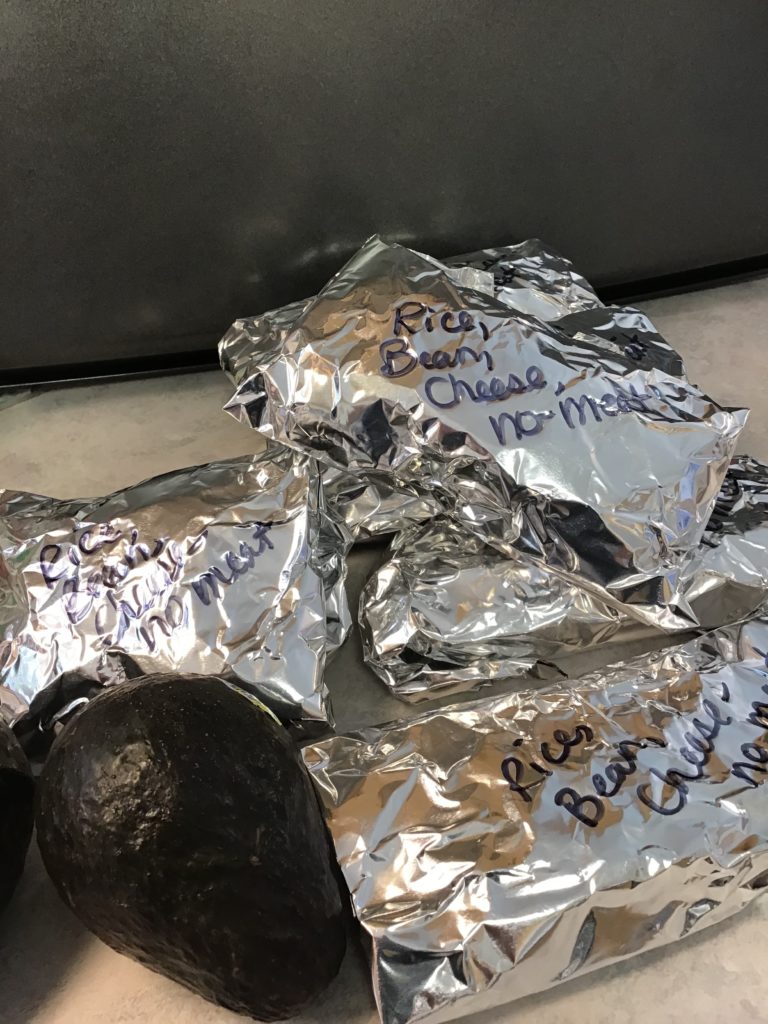 The rest of the brown rice was combined with previously cooked and frozen pinto beans (thawed out of course), cheese (including some Cojita cheese I got for my Friday Freebie a couple of weeks ago), salsa and a little enchilada sauce, both home-canned last summer. I wrapped this filling in tortillas, then foil, then labeled and froze for quick dinners for Patsy when Rob is home with her and I'm at work. She loves them and ate most of the ones I made a few weeks ago.
Our daughter, Lovana, plans to come visit later in the month, and she is a vegetarian. I froze some of the burritos and some of the split pea soup to have on hand while she's here. Since she lives in Hawaii now, she's sure she going to freeze to death here, but I assured her she can wrap up in how ever many of her Dad's old coats she wants to:)
I made a turkey enchilada from the turkey bits in the freezer. With the 2 casseroles I made this week, I was able to finish that fairly large bag of turkey bits up before they lingered too long in the freezer.
The past 2 weeks haven't been the easiest, but with everyone pulling together, we've all been able to eat tasty, healthy, economical meals. This week will have a much lighter schedule. Whew!!!