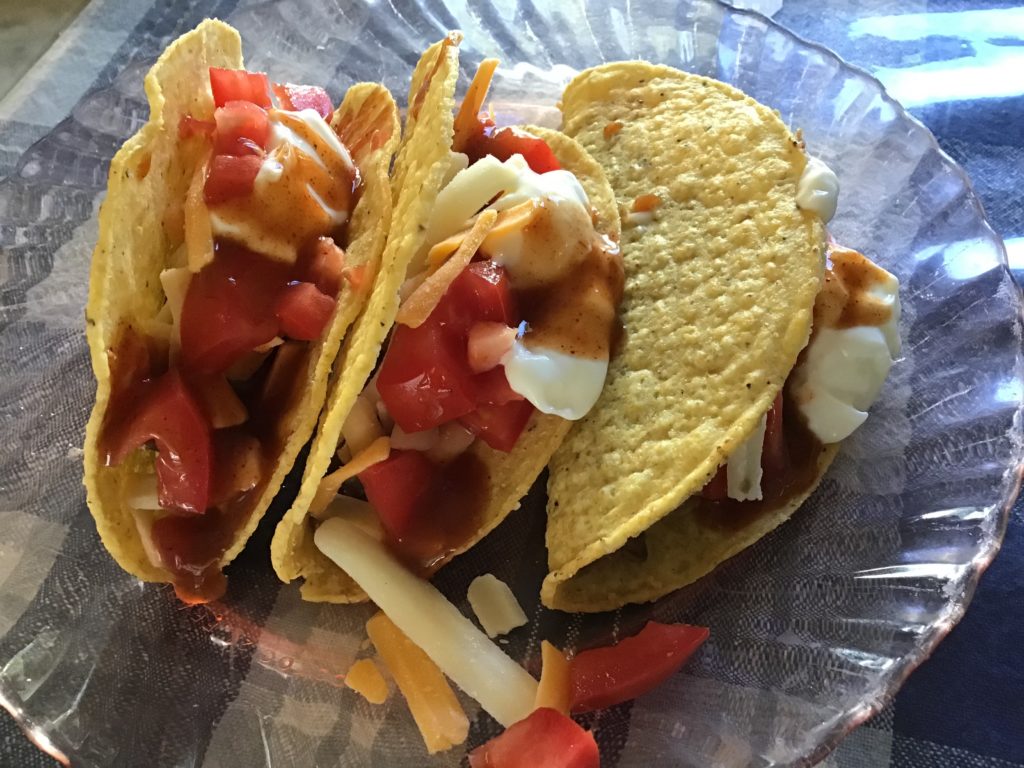 The main, stand-out new recipe I made this week was lentil tacos. I made them in the Instant Pot, using a recipe from the internet. (There are several recipes, which are all about the same on there). It's just lentils, salsa, onion powder, garlic powder, chili powder, cumin, salt and pepper, and water. Rob really liked them, also.
I made potato salad, Rob grilled chicken a couple of times, and we had as many leftovers as we could eat to clean the fridge. Of course salads were frequent, as always.
We've been eating a lot of soup, and had turkey-vegetable and chicken-rice several times.
It wasn't a super exciting food week, but there was plenty to eat! Some weeks are just ordinary and this was one of them.