The weather this week acted like summer, so the kids did, too! When we were over at my sister's on Saturday, Jake asked to come home for the night, and that worked for me. The kids played water balloons, ate popsicles, and ran the sprinklers. Notice I say "ran the sprinklers" not "ran IN the sprinklers" cause that's what actually happened:). I have no idea why!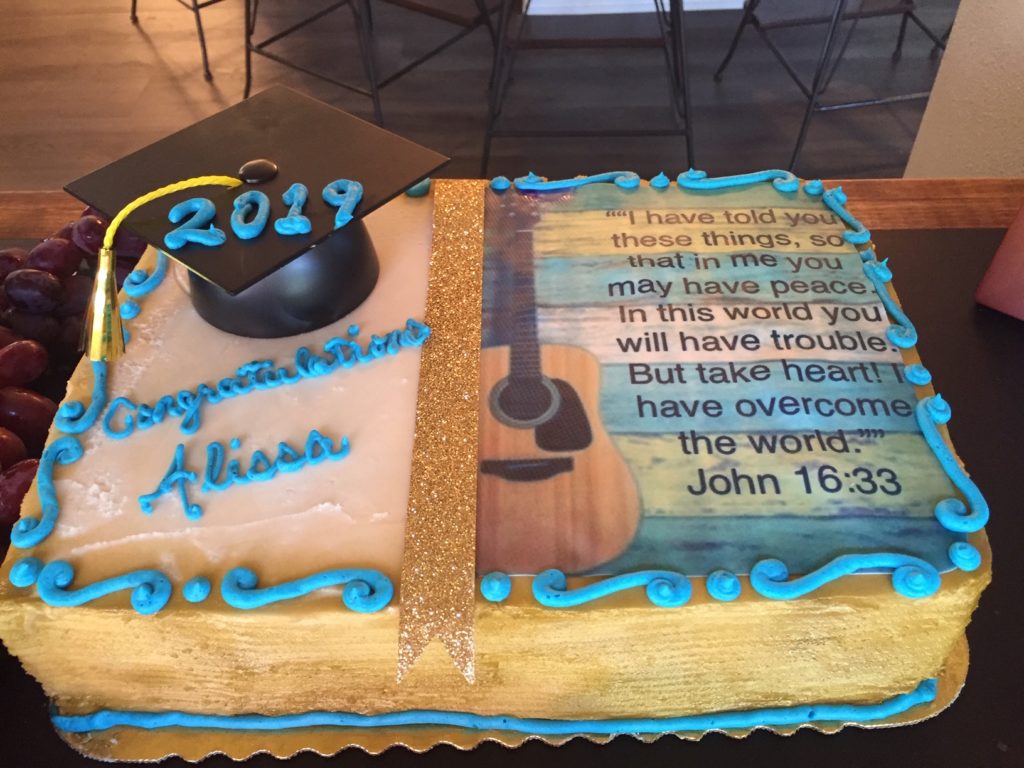 My sister did a beautiful job of Alissa's graduation party. The rest of us pitched in a bit here and there, especially my Mom. Alissa chose her cake, the verse on it, and the guitar picture, as those were all things that were special to her. She had a great time at the party. There was a great turn-out and the day was gorgeous.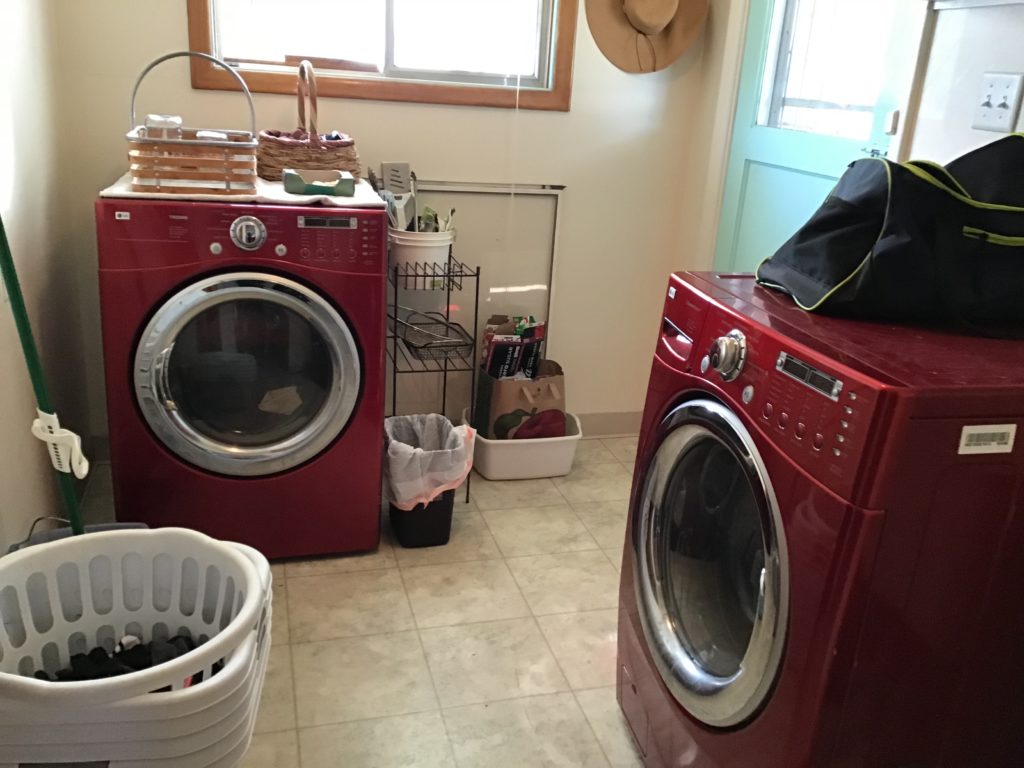 Since I graduated from homeschool as well, I used some of my new-found time to clean the laundry room. Imagine this room piled high with odds and ends, and the floor covered with laundry and dirt. I worked on it for a couple of days, at times, and then finished Friday. On Saturday, when Jake came over, Patsy told him to go look at the laundry room. He dramatically fell into a fake faint when he saw how clean it was. Pretty soon, he ran into the room with a few items of his clothing and threw them on the newly cleaned floor. "There!," he told me. "I fixed it for you, auntie!" Oh, boy! I just had to laugh my head off:)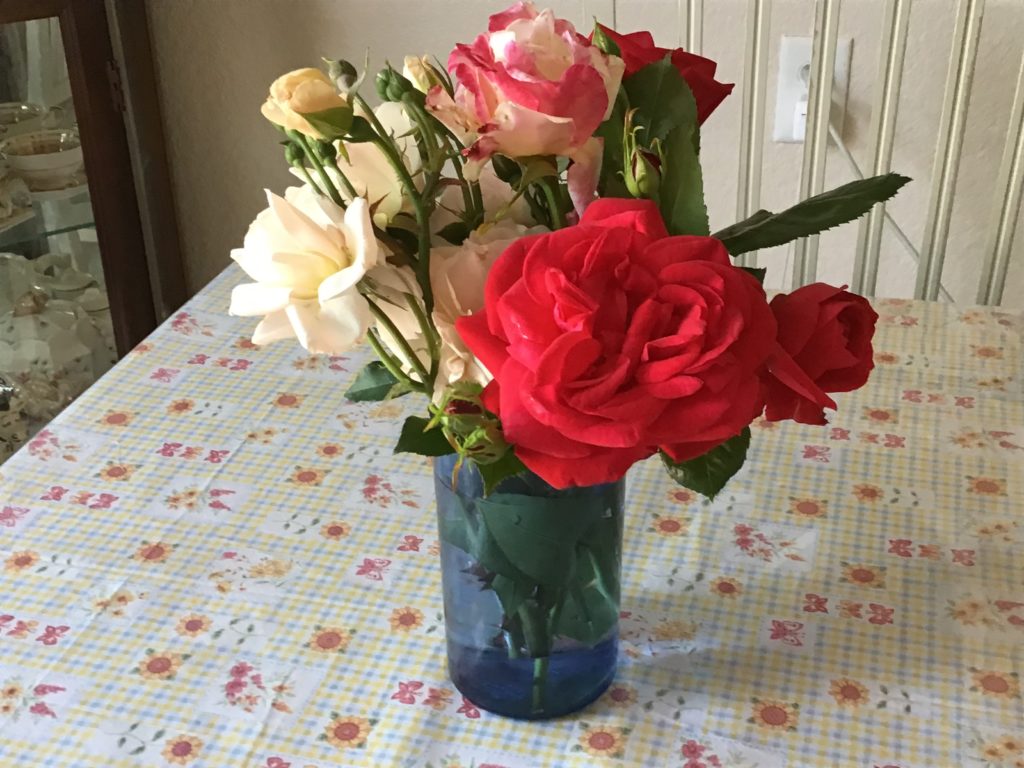 My aunt gave me some beautiful roses from her flowerbeds.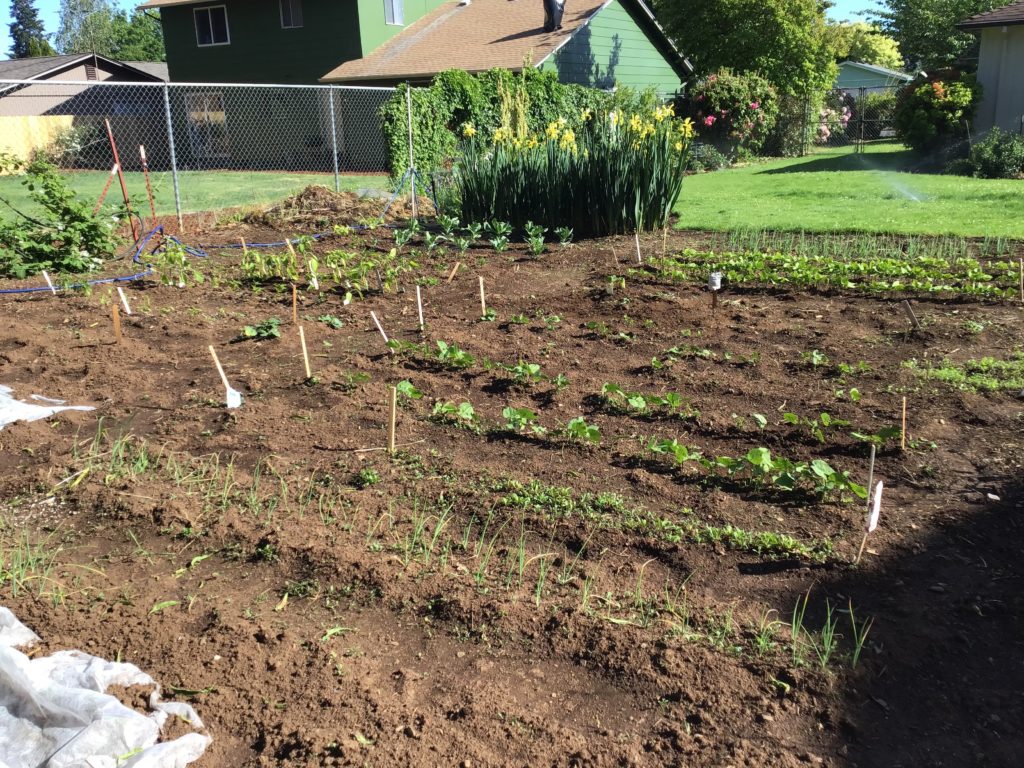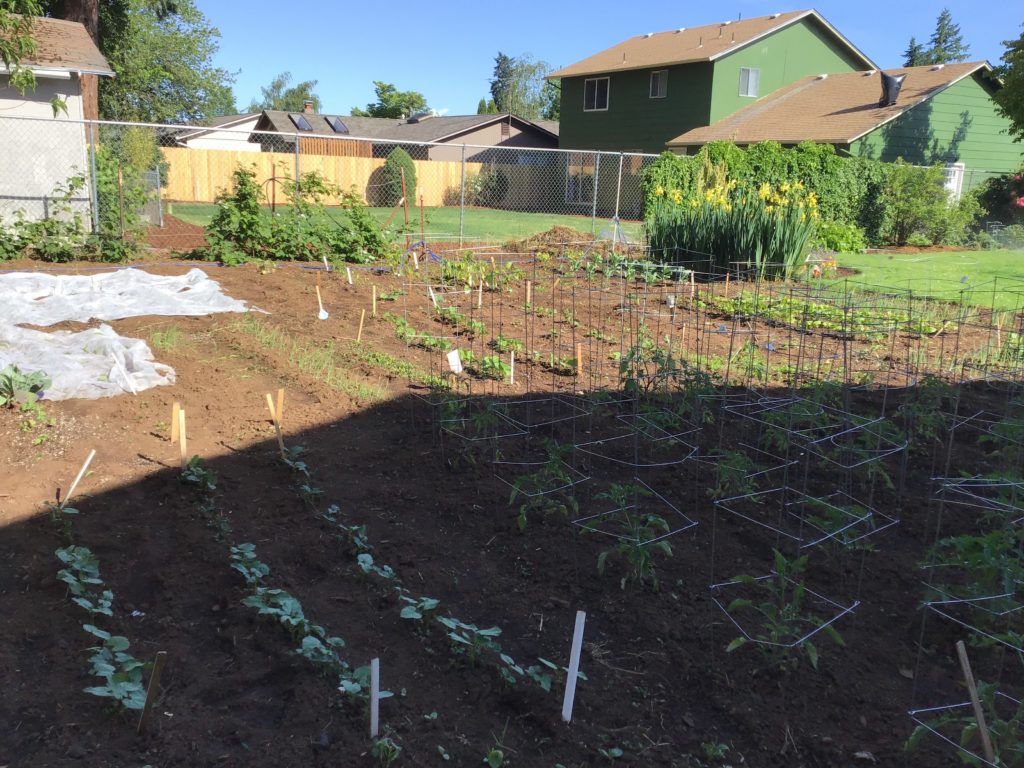 I worked in the garden quite a bit this week. I planted some corn plants Rob grew and we covered them with row covering so the birds won't peck them out. Things are really starting to grow. I've been trying to pull a few weeds or hoe a little each day so they won't get ahead of me.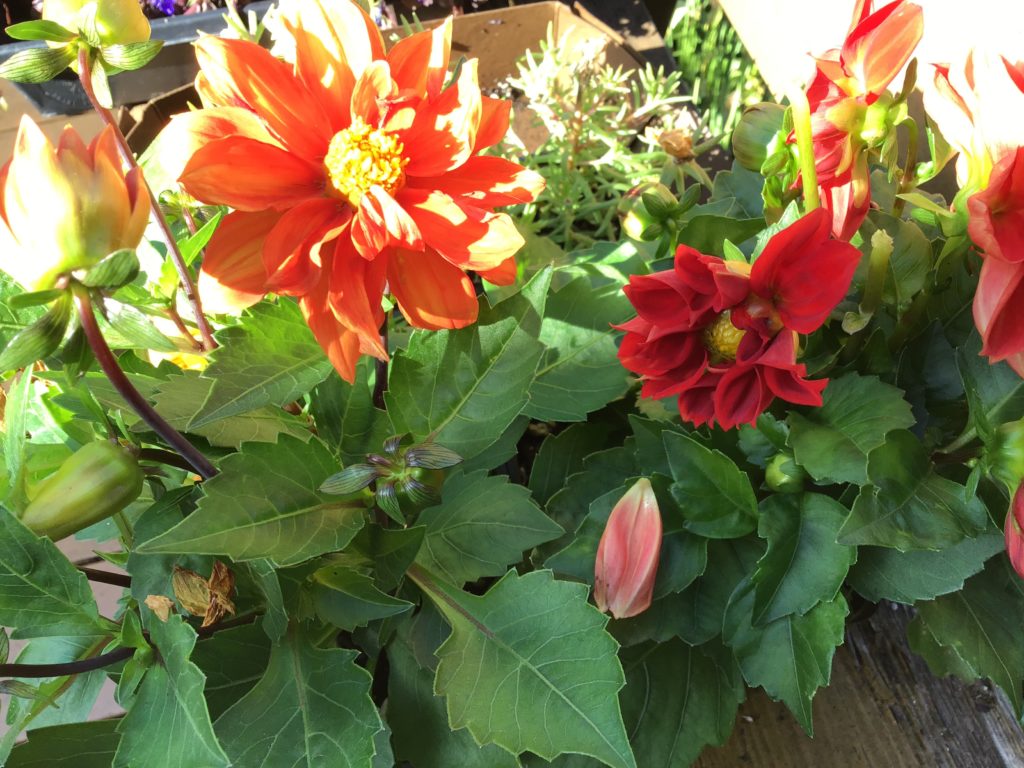 I hope your week went as well as mine did.