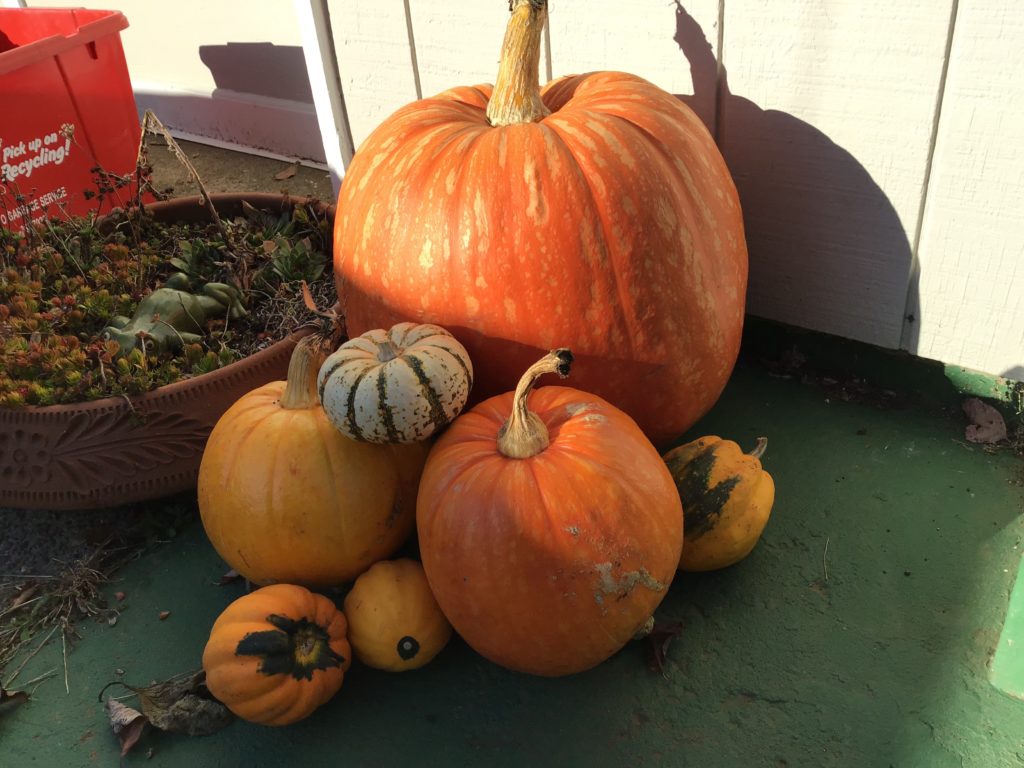 I love the big pumpkin we grew! I stacked it up with a bunch of smaller squash and pumpkins to decorate for fall.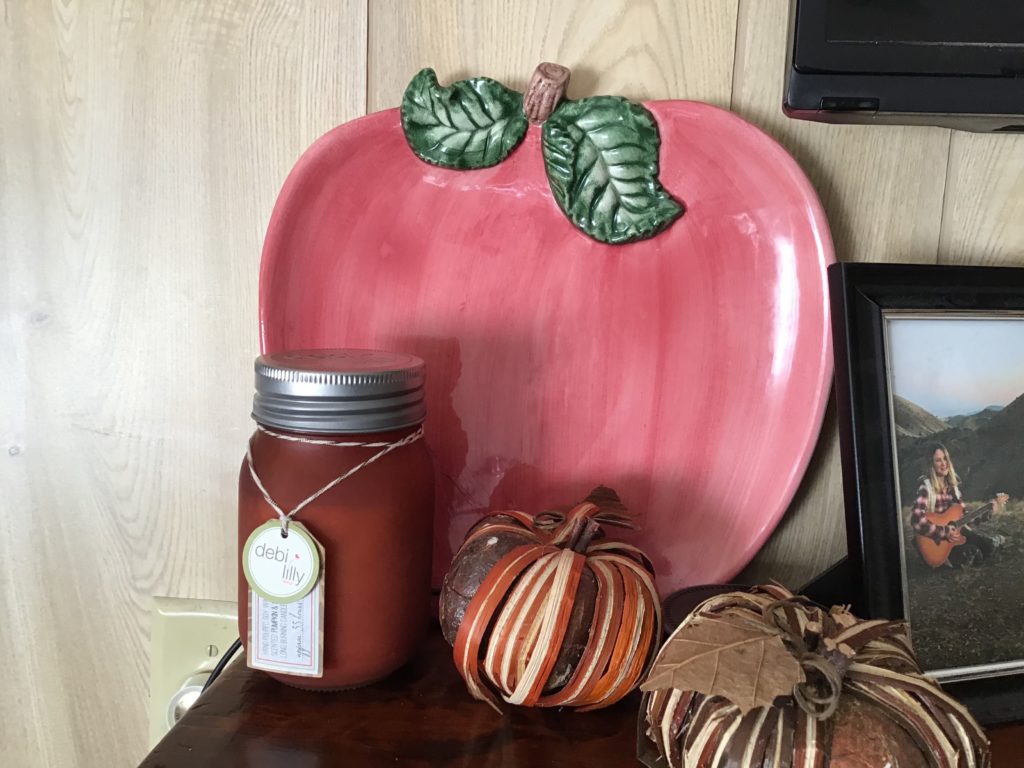 This week, I was able to get some cleaning done. It felt really good to have a day where I scrubbed a window, and cleaned up some clutter that had gathered. A LOT of clutter, I'm ashamed to report! I also wiped up a lot of dust. I got out some fall decorations and put them out. It felt good to have time to do a little more serious cleaning for the first time in a few weeks.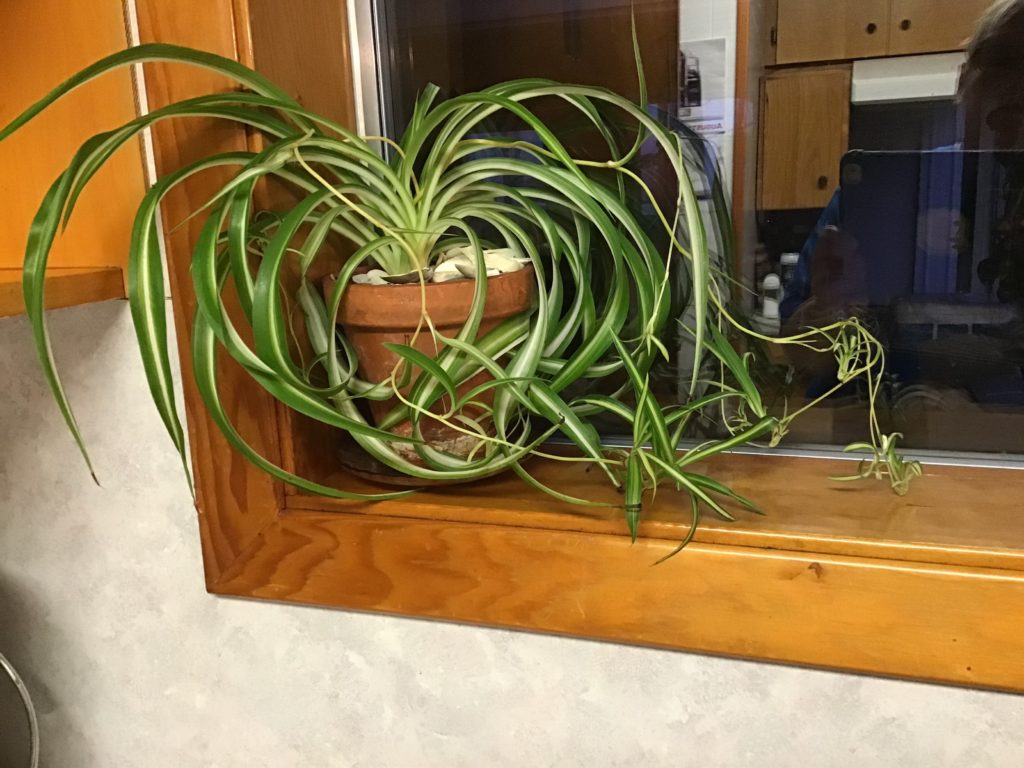 I noticed our spider plant is getting ready to make little spider plants. Patsy started this plant several years ago in a 4H class, and is excited that it is multiplying.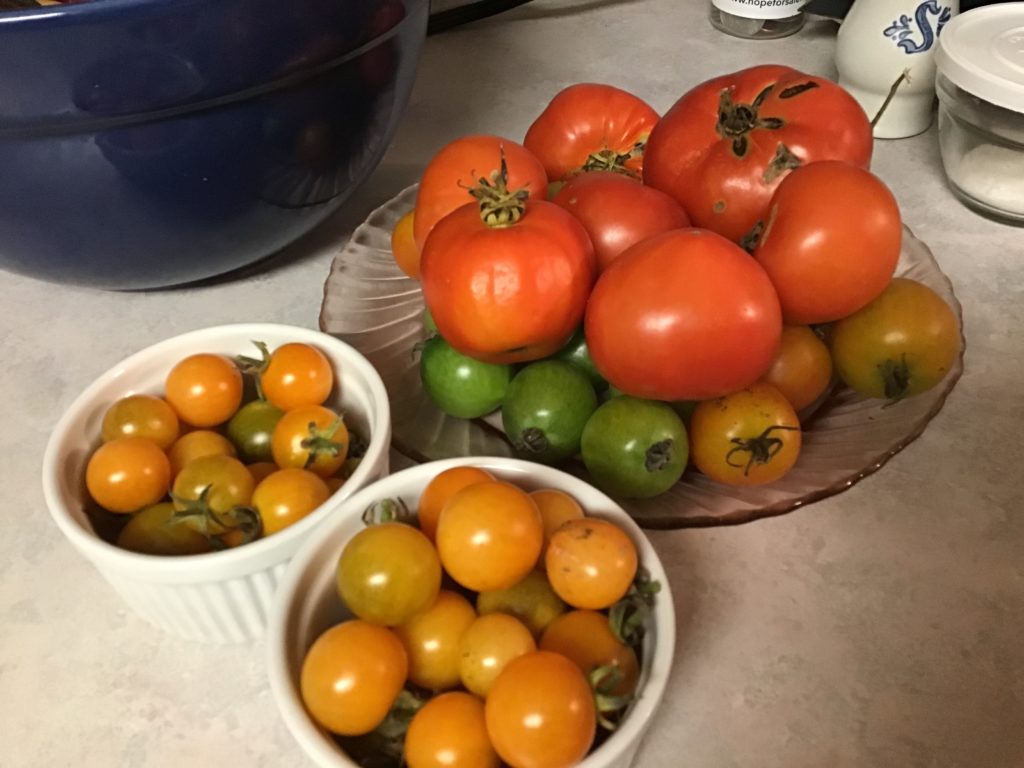 I can hardly believe that I found more cherry tomatoes. I am having to grab them quickly from branches that are dying on the few bushes remaining, but we had them in our salad for lunch today. The bigger tomatoes were picked green before our trip and are ripening slowly.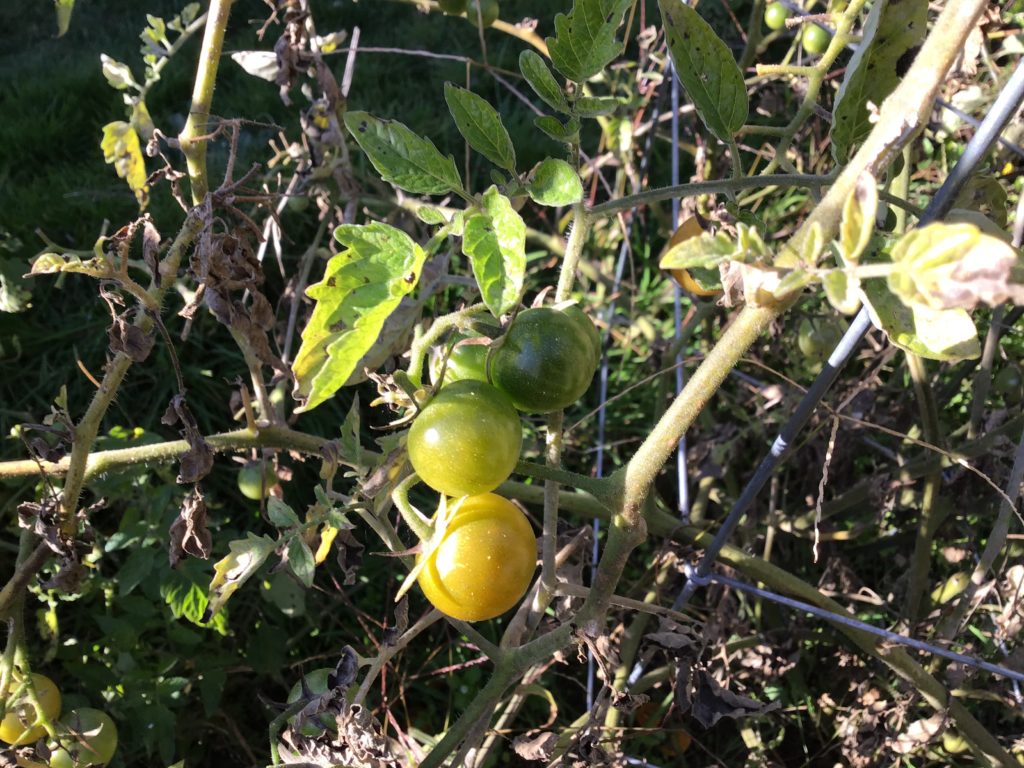 There are a few little cherry tomatoes left on the bushes. Time will tell if they ripen or freeze.
My aunt and I went on a quilt shop hop. She has been wanting to go on one ever since she heard about how much fun it was. We had a blast! The fall leaves were in full color and we got to go meandering through the countryside and thoroughly enjoy them. We packed a lunch and got to sit in a pleasant spot to eat it. In 3 of the towns we visited, we saw lots of little kids dressed up in their Halloween costumes, as those towns were having some kind of Trick-or-Treat event in their downtown areas. I am not a super big fan of Halloween, per say, but I always enjoy seeing how much fun kids have when they dress up. My favorite was a marshmallow. The kid was dressed in a white sweatshirt and sweat pants and had a little hat/cover over his head that looked just like a marshmallow. There were cut-outs for his eyes so he could see. It was adorable.
I worked on 2 projects this week. Neither is finished, but both are further along than they were. One was the quilt in progress, the other an old project. I have a goal of finishing up some things that have been around for a long, long time.
I still have a few flowers blooming, although almost every day they promise a killing frost.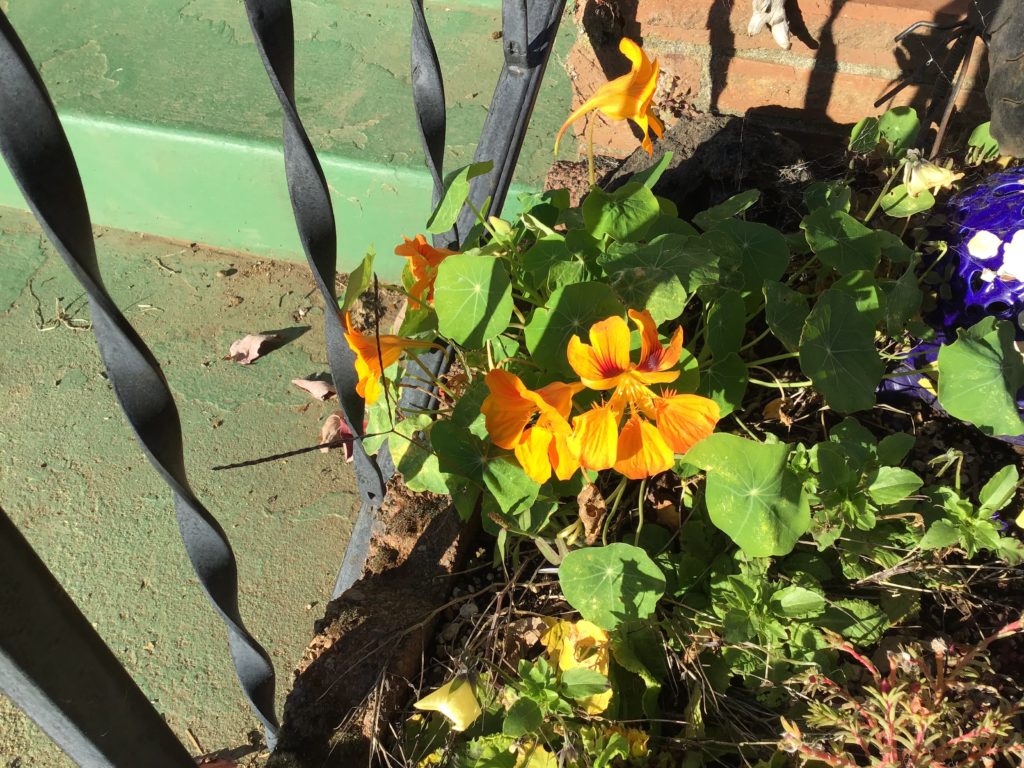 Rob had doctors' visits this week. He is within 2 pounds of his goal weight for surgery. The cardiologist has cleared him, and will send the proper paperwork, as will the primary care dr. But…the orthopedic doctor is changing hospitals, so the first available appointment for pre-surgery is in January. Then they will schedule the actual day for surgery. But, at least it's coming closer.
My sister took Patsy to Disney on Ice, along with Jake and Michaela and some friends. They had so much fun!
I bought groceries for 2 weeks when I returned from Hawaii. I only picked up some milk and 2 packages of tortillas for 99c/each today. One day this week, there will be loaves of bread for 50c/loaf (limit 2), so I will get those. That will do it, hopefully, until next week. I am having to be careful to not stock up too much these days. With Rob dieting all the time, and less people in the house, we just aren't going through the food like we used to do. So, it's a savings as long as I don't buy too much and end up throwing it away!
I will use a little more in the next couple of weeks, as Lovana will be flying home in the morning, and staying with us for a little while until we get her things moved into the place she and a girlfriend have rented. Busy times ahead for me!