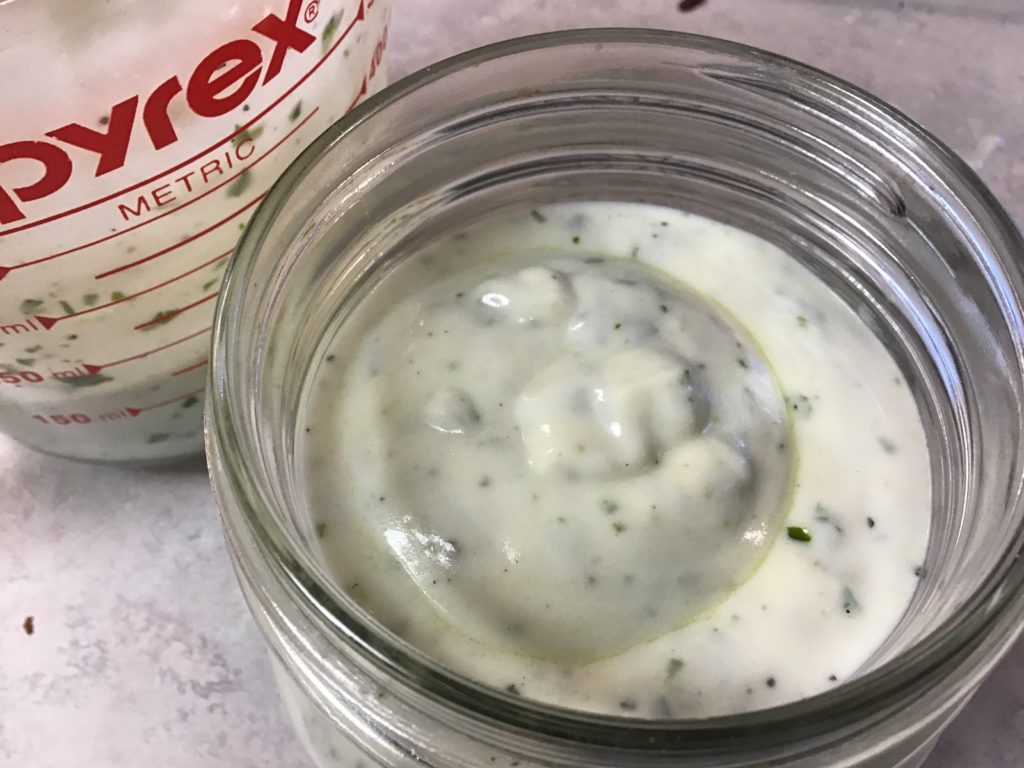 This week, I had time to do a lot of things in my home. Many of them saved money. One thing is did is made home-made basil-ranch salad dressing. I had been to the store twice already and suddenly realized that we were running extremely low on ranch dressing, so rather than head out yet again, I made some. All it involved was some buttermilk, mayonnaise, salt, pepper and 3 cubes of pesto Rob made last summer and froze in ice cube trays. Everyone loved it at my sister's house at Family Sunday Dinner.
I made homemade sea foam candy, and dipped it into my bargain milk chocolate chips mixed with my 49c box of dipping chocolate that was scored after some holiday last spring. I got the recipe from Taste of Home's website and it was called Angel Food Candy. I want it for a gift for my niece, who loves that particular kind of candy and buys it every time we visit the beach. I'll have to say I have a much higher regard for candy makers that supply those shops now. If I wanted to become proficient, I would need a lot more practice!
Rob stumbled upon a deal on bananas–these bundles for 50c/each. He bought 10.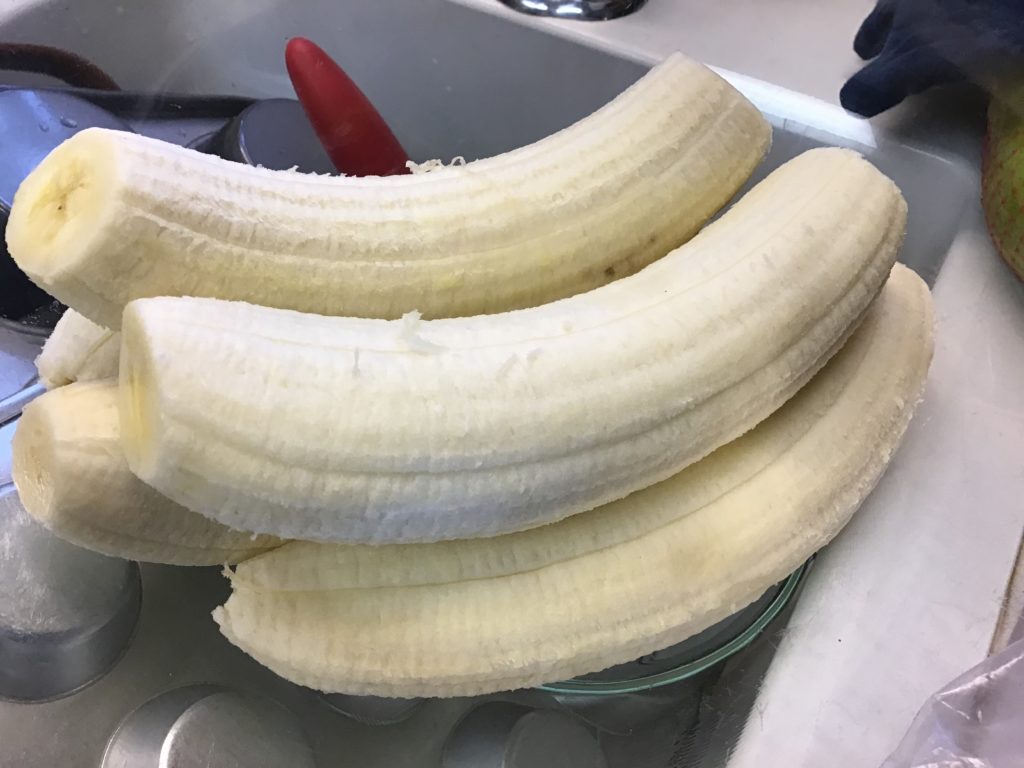 I lost about 3 or 4 bananas that were so bruised they were unusable. The rest were like this inside:). I made banana bread, froze some for smoothies, we ate a bunch and I made frozen banana punch base for Christmas.
We are doing one more week of homeschool before Christmas break. I'm loving some of the books we are reading aloud in right now. Patsy just finished the book "Around the World in 80 Days." I told her that when she finished, she could watch the movie. I ordered it from the library and we waited a couple of days. An old version has come in, and she is watching it, then we will watch the newer version when it comes in, if she wishes.
There were some good grocery deals this week. We got eggs for 88c/dozen. There were loaves of bread for $1. We scored several items from the Whoo-Hoo rack at Fred Meyers. Several of them were added to the Christmas gift pile since they were not even close to being outdated, and were tasty snacks. We are having quite a few extra guests at Christmas this year, so I've been picking up small gifts when ever I find them. It's going to be fun!