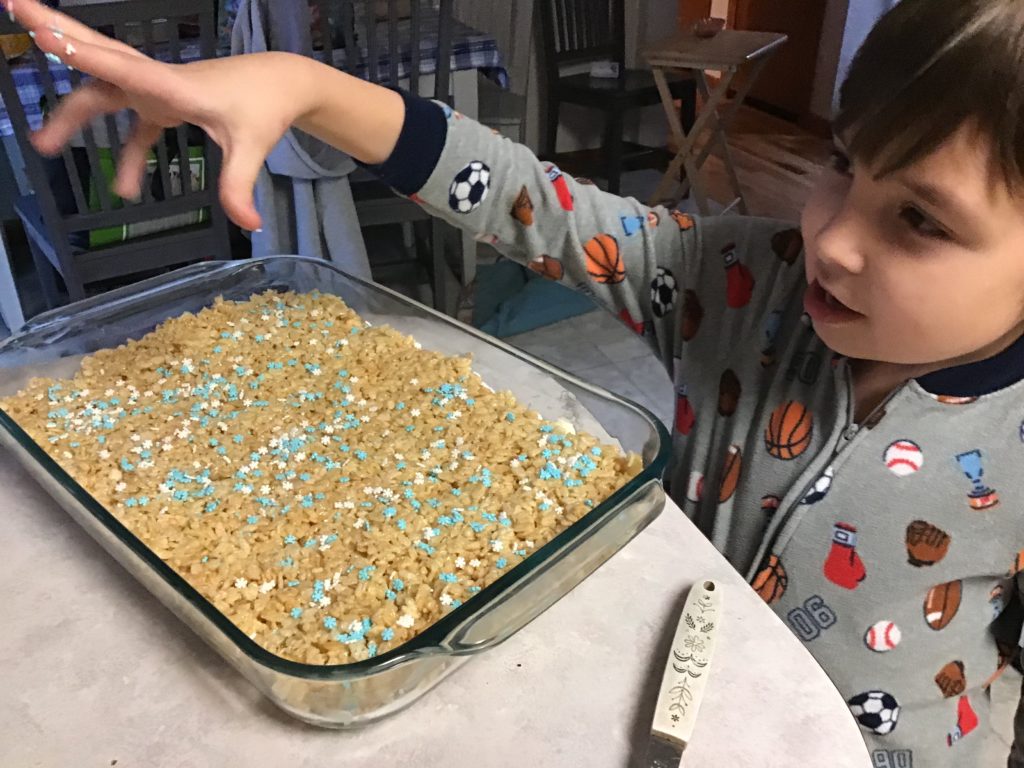 Christmas is coming. Whether I'm completely ready or not, it's almost here! Thankfully, I got a little help with the last minute details. Jake and I made vegan rice cereal treats this morning since we have guests coming with all kinds of eating preferences. I love a challenge. Good thing since in our guest list we have a vegan, a vegetarian that will eat cheese and seafood, several gluten-free guests, more than one diabetic, including me, someone whose tooth has been recently pulled, more than one on a strict diet, including Rob, and one who just wants mashed potatoes another who wants only peanut butter and granola bars and rolls, and….well, you get the idea. We are breaking tradition and are having a taco bar on Christmas. People can take what they want and leave the rest! It's a perfect solution. Actually…a taco bar with mashed potatoes and peanut butter sandwiches. Why not? It's Christmas!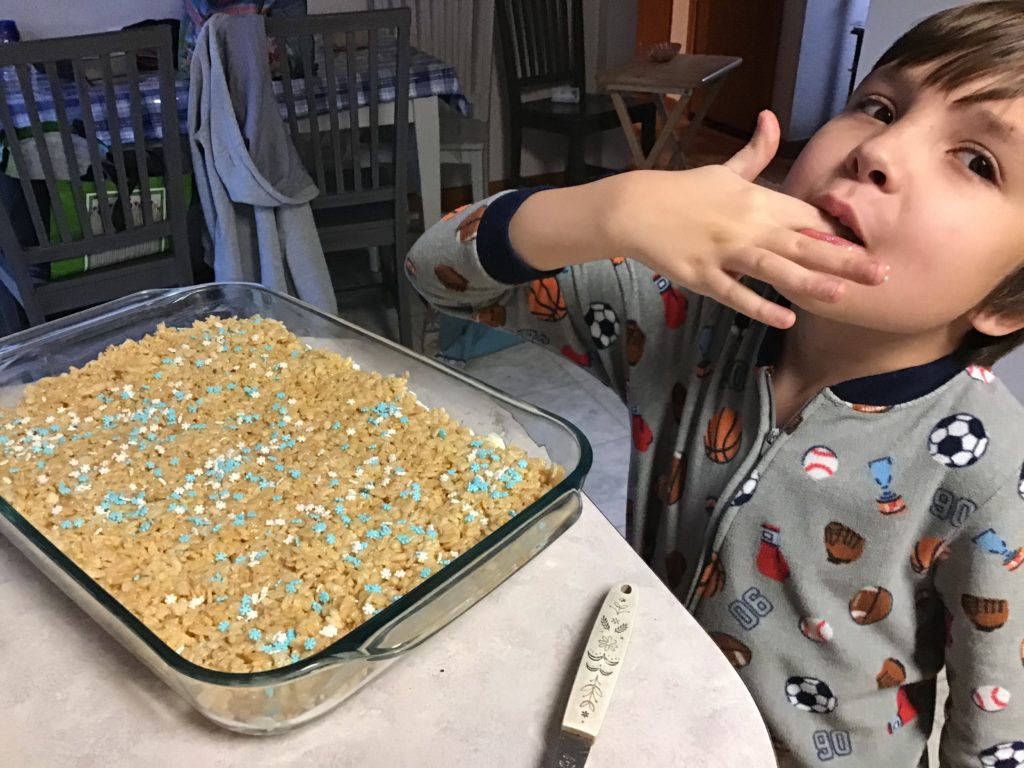 The sprinkles taste pretty good, I've been told. He spent the afternoon and evening with uncle yesterday and I had the fun of his company this morning while Rob ran some errands. Why not have some sprinkles for breakfast? It's Christmas, after all:) Can you tell I love Christmas?
He has recently become obsessed with….El….El….Who is that guy that sings, auntie? I told him Elvis, since his dad had clued me in that he's discovering new interests at school. So, he told Alexa to "play Elvis music" and has since declared that "it's not nice to call someone a hound dog" and a few other choice comments. After a few songs, he was done, and we moved on to Christmas music. We had a nice morning, and then his Mama came and got him and they were off, and I got down to scrubbing and cooking in earnest.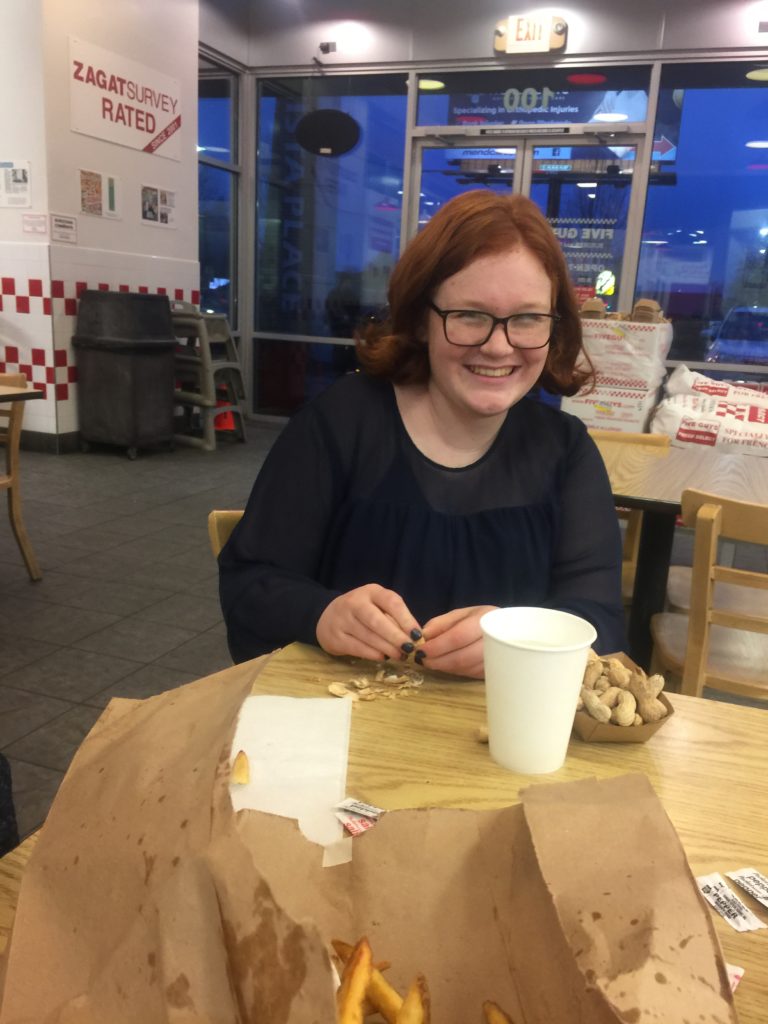 Yesterday evening, my sisters and I all attended a Christmas concert in Portland. It was my Christmas gift from one of my sisters. We saw a Portland-based pianist named Michael Allen Harrison in a venue named The Old Church. It was a very nice concert and we went out for dinner at a Brazilian restaurant first, as part of the wonderful experience. My patient, kind brother-in-law drove all 3 of us, parked the car for us after dropping us off, went and re-fed the meter when we ate and visited for a l-o-n-g time, and picked us back up at the door. The food was amazing, the concert was a treat and time with my sisters was the very best part. It's rare that the 3 of us have the ability to go somewhere together.
Rob took care of Jake, so we could go. They wanted to have a good time and do something special, too. He took Patsy and Jake to the bargain movies. We have a theater near us that is $4/movie, all the time. The movies are not the latest ones, but no one cared. They watched a cartoon. Then they went to 5 Guys and split some French fries. He said the portion was so huge they couldn't eat them all, even sharing one order. It was a very economical outing and they had a blast.
In between the fun, presents were wrapped, home-made gifts were finished and food was planned and prepped for both Christmas Day and for the houseguests we are expecting.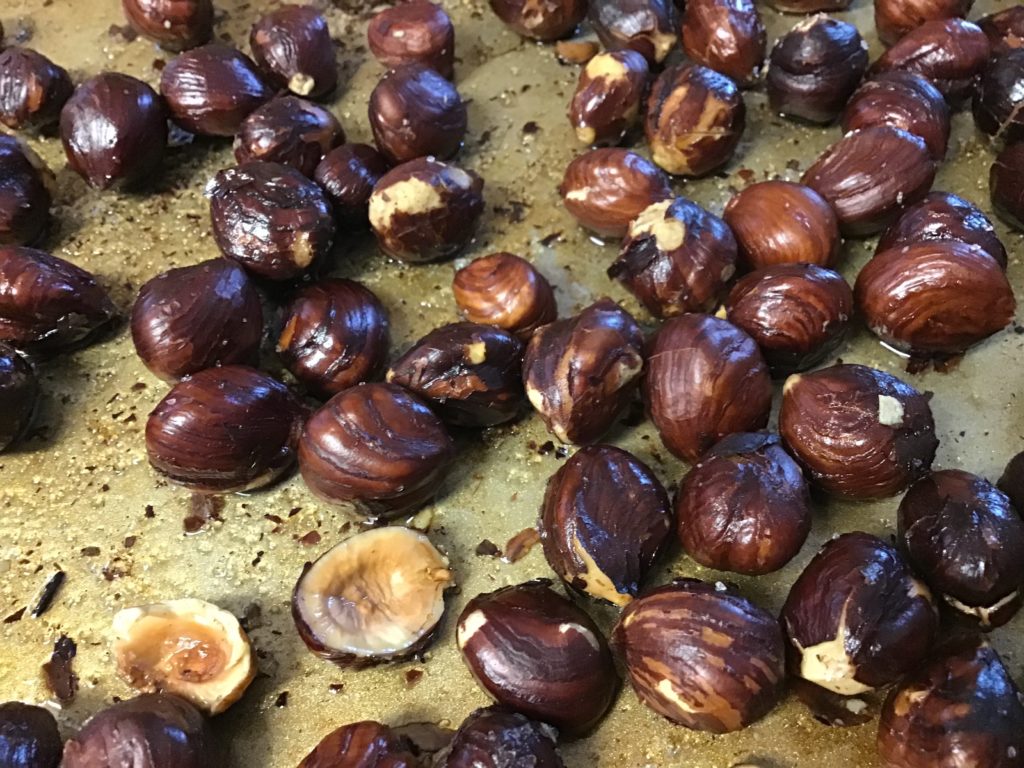 I roasted some nuts I found lurking in my freezer. I love them this way, and I will put them out on Christmas Eve.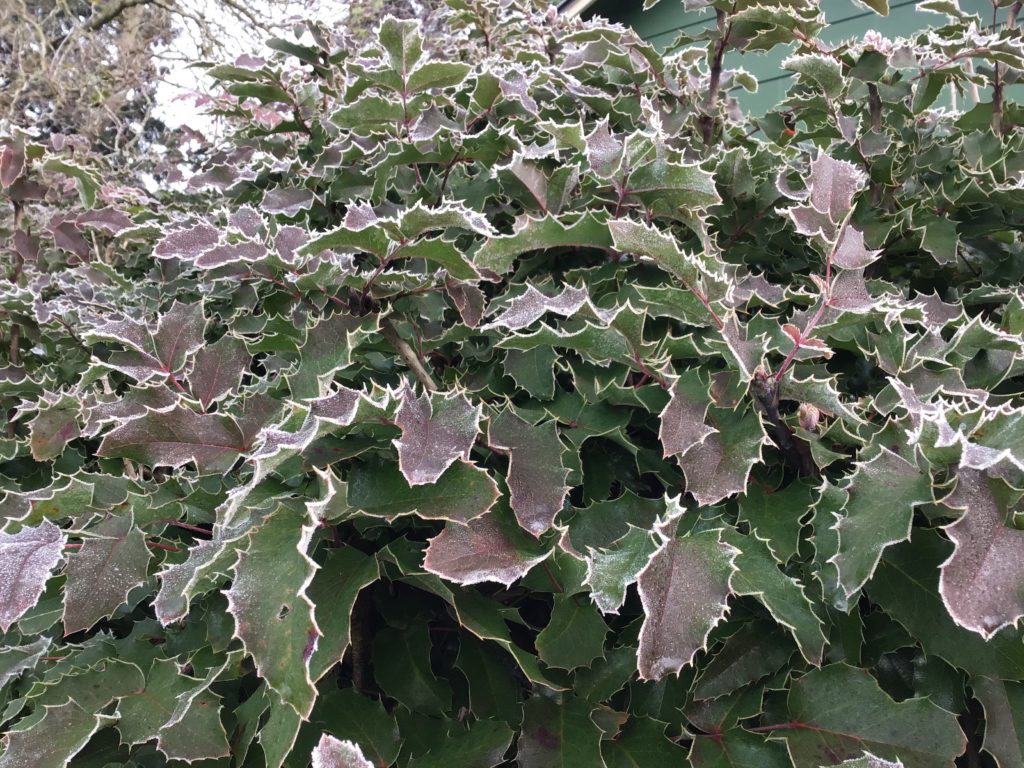 It's been a whirlwind week, but one morning I couldn't help talking a break and admiring the frost on the Oregon grape bush.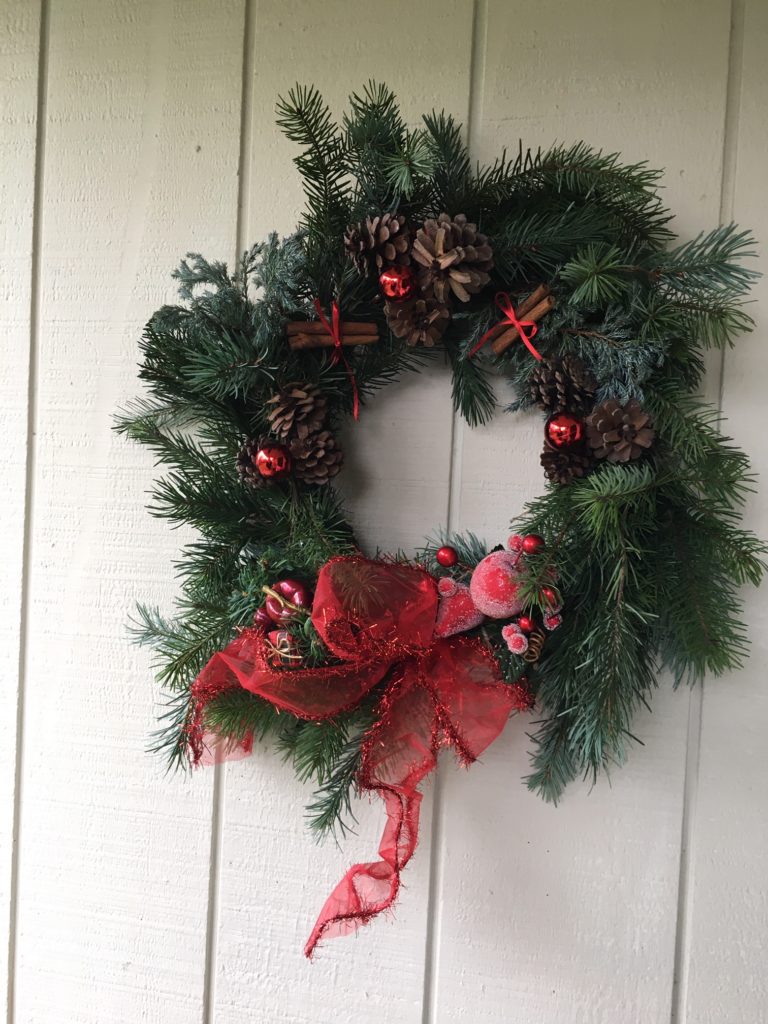 We were given several gifts. We love each and every one and feel blessed. This wreath was one of them. My hair dresser gave it to me. A client of hers had made her 2, and this one was dying in her shop because it was too warm in there. She asked me if I wanted it and I did! It was some branches and 2 decorations. I picked off the dying pieces, added some decorations I had on hand, moved the original ones around, added a bow, repositioned a few branches, and….I love it!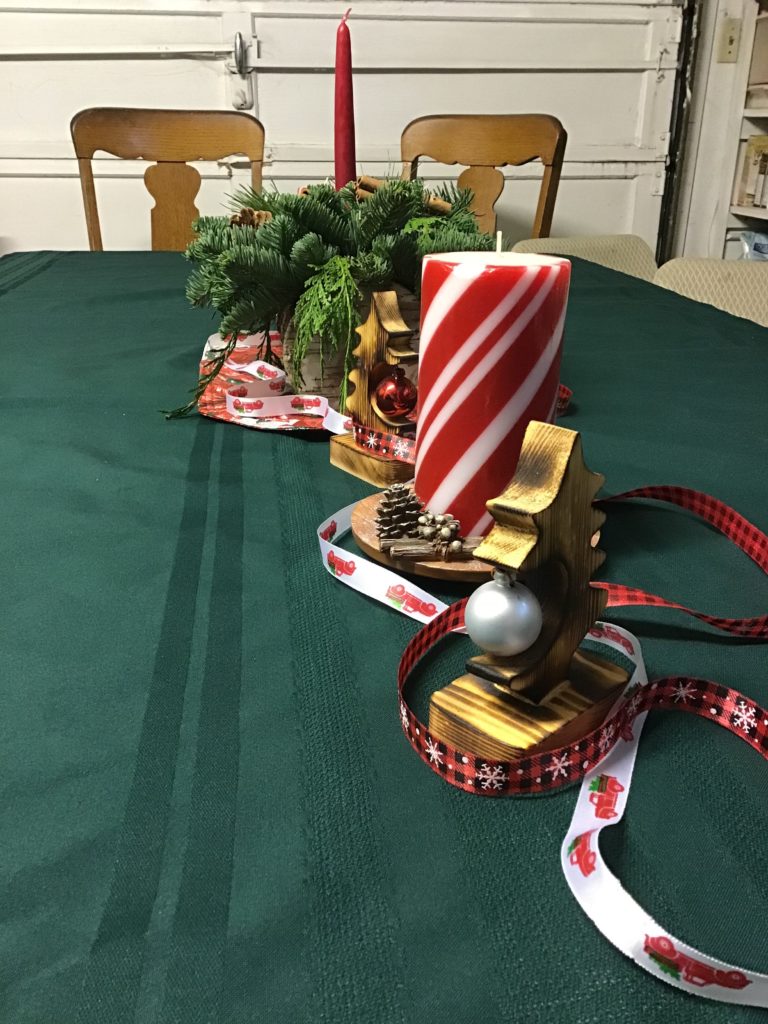 I'm really looking forward to having all the preparations done, the food all cooked, the house cleaned, and the Christmas fun started. That will be tomorrow at 4 when we go to the Christmas Eve service, as we have for so many years. I love to sit in that quiet, candlelit service and have a peaceful interlude from the busy hustle and bustle, and have some focused time to reflect and pray. It really lets me know that Christmas has truly arrived.
Merry Christmas!