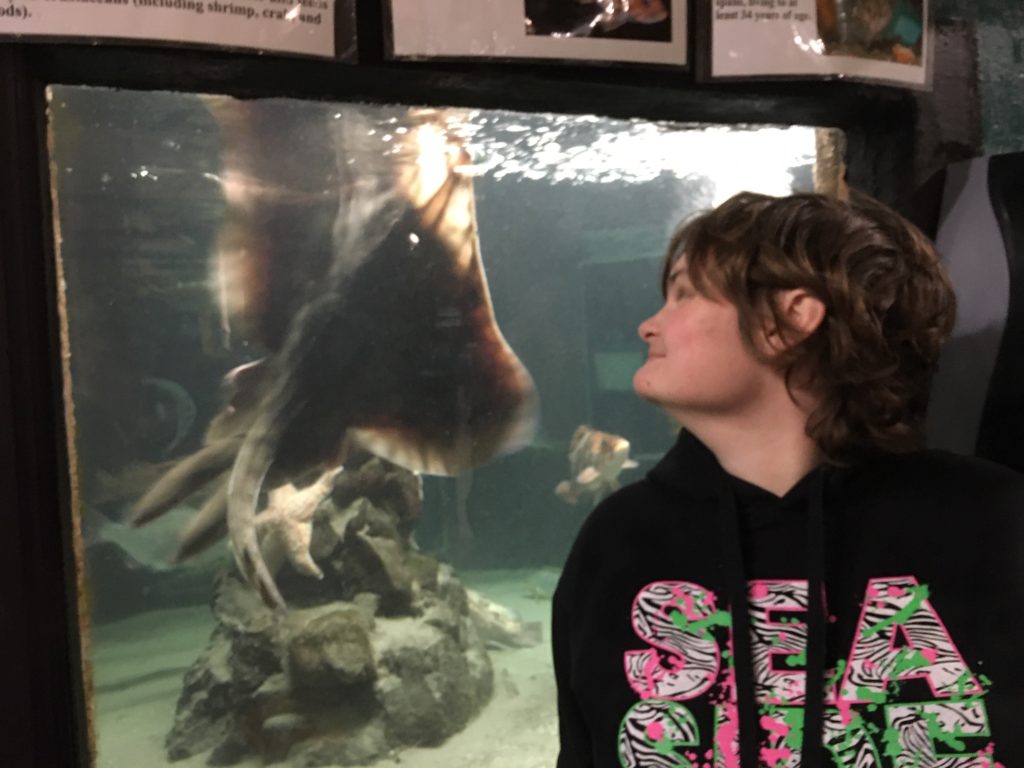 This past week was so restful, compared to the hustle and bustle of the holidays. Months ago, my sister had planned a get-away for our families down at the beach. We all packed up and headed down there on New Year's Day. She graciously got us wonderful accommodations, using her time-share points.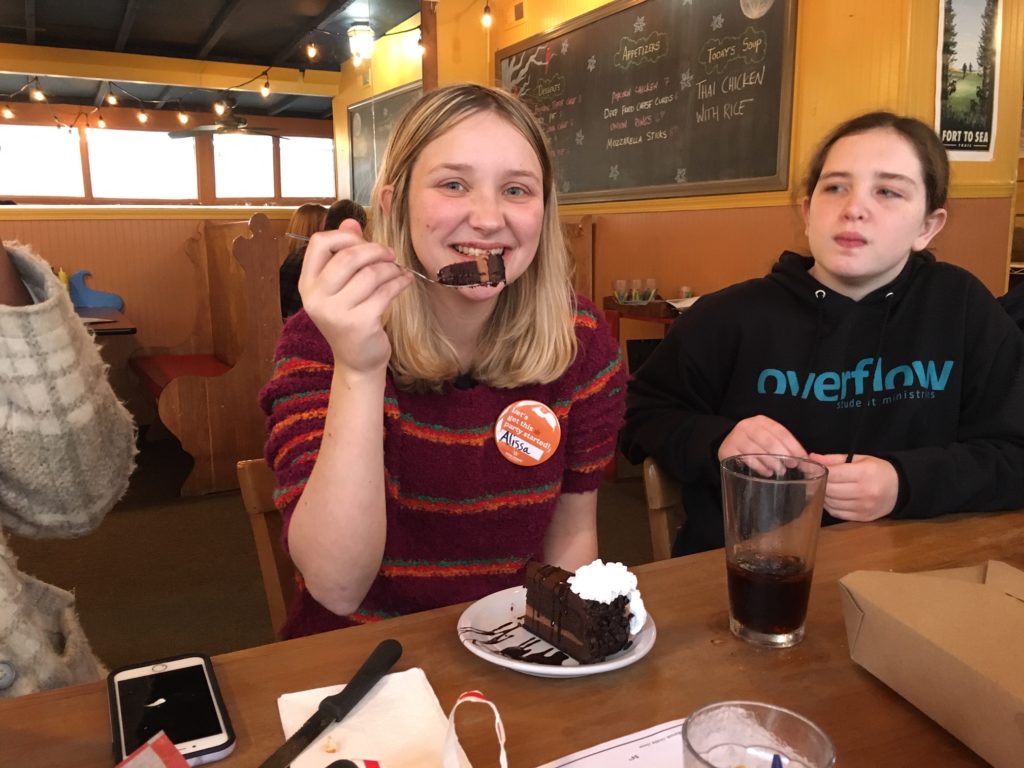 My sister took us all out to lunch to celebrate Alissa's birthday. Most other food was eaten in our hotel.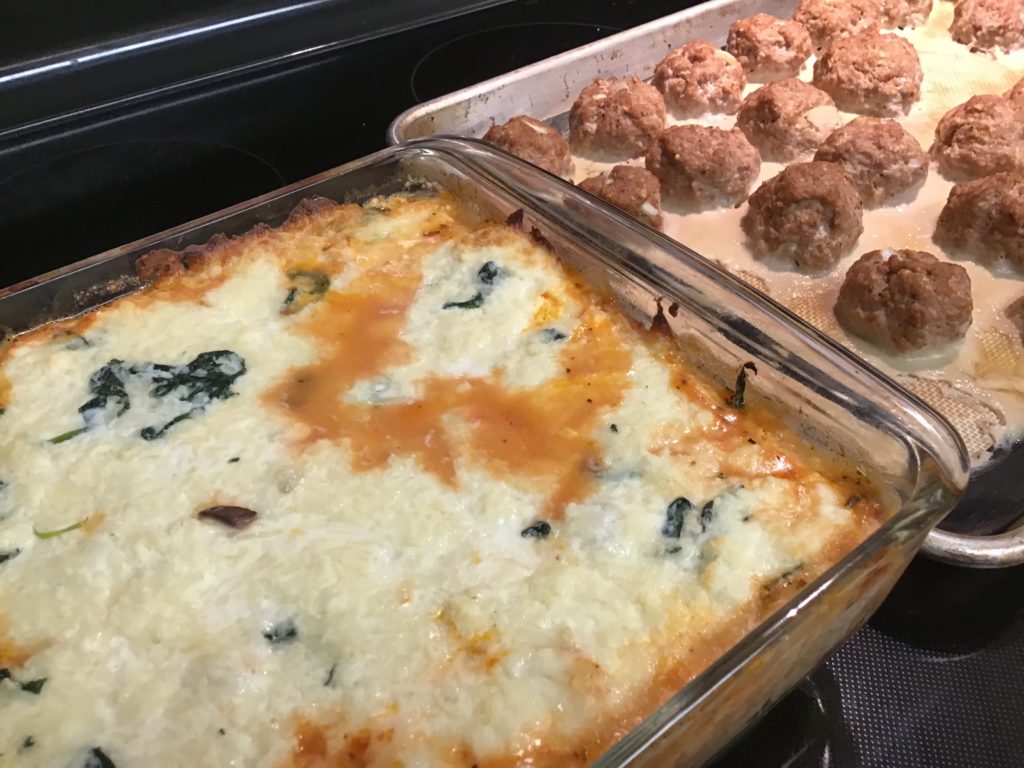 Because we were in a time-share, there were full kitchens in our units. We planned the meals ahead of time and took turns cooking the dinners. One of my dinners was spaghetti and turkey meatballs with salad and home-canned green beans. I pre-made the meatballs at home and used jarred sauce that was purchased a while back for 99c/jar.
Our other meal was steak, baked potatoes and cauliflower. Because we buy 1/4 beef each fall, it's the same price for steak as it is for hamburger. Of course, we need to pace the steak dinners throughout the year, or they would be gone quickly, but Alissa's birthday dinner was a worthy occasion! That girl loves steak:).
The process of cooking the steaks was quite comical. As Rob was attempting to barbecue this steak on the little balcony outside of our room, the wind was blowing so hard that it was whistling through the windows of our room, blowing rain sideways and blowing out the flame on the barbecue, but he managed! Afterwards, he said they were on fire at one point, not cooking at all at another point, and he was absolutely amazed that they turned out so well. But, they were wonderful, so all's well that ends well:)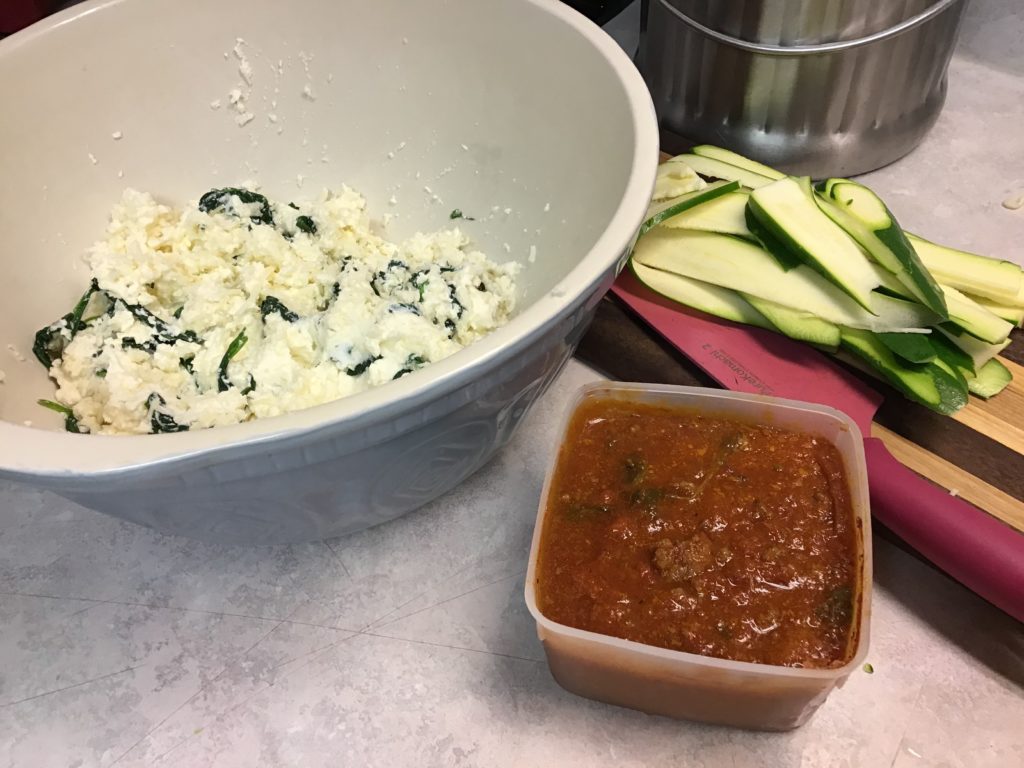 Rob ate the zucchini-noodle lasagna for several lunches. We also took salad stuff, sandwich ingredients, and gluten-free pizza crust to made quick meals. Breakfasts were things like eggs, sausage, and cereal. We ate breakfasts and lunches in our own rooms, and ate all the dinners together.
I exercised several times at the small gym in the hotel. We didn't take many walks. On the few occasions we ventured out, we were hit with ferocious winds, driving rain, and even hail pellets in my hair one morning when a walk was attempted by my sister and I. We turned around immediately and headed for the stationary bikes!
I read a couple of library books and watched a little t.v.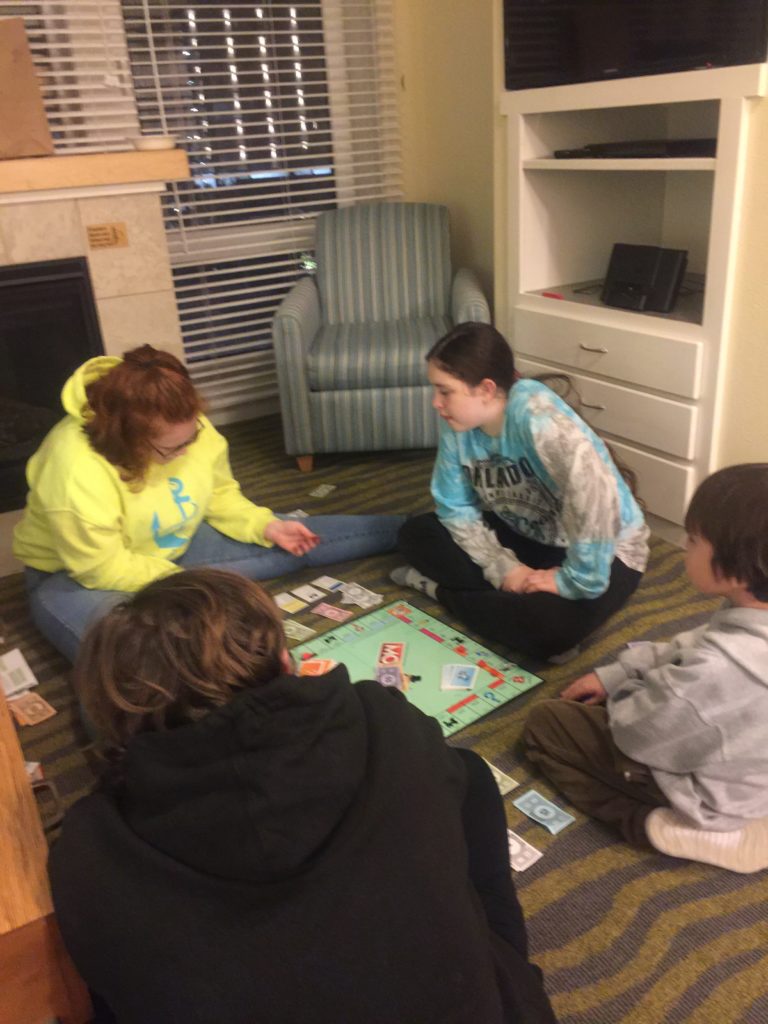 The kids played a game borrowed from the hotel's stash, Jake build Legos, Patsy did a little school, her friend Celeste did a lot of school, I read an entire chapter book to Jake, my sister took them all to play arcade games in the town of Seaside, Rob took Patsy rock collecting, we took them all to the small aquarium, they watched movies, Rob took Michaela down to Costco for a hot dog while he got a case of water, my sister braved the outdoor swimming pool several times with the kids IN THE RAIN!!, and we all played Bingo when the hotel offered it as an activity.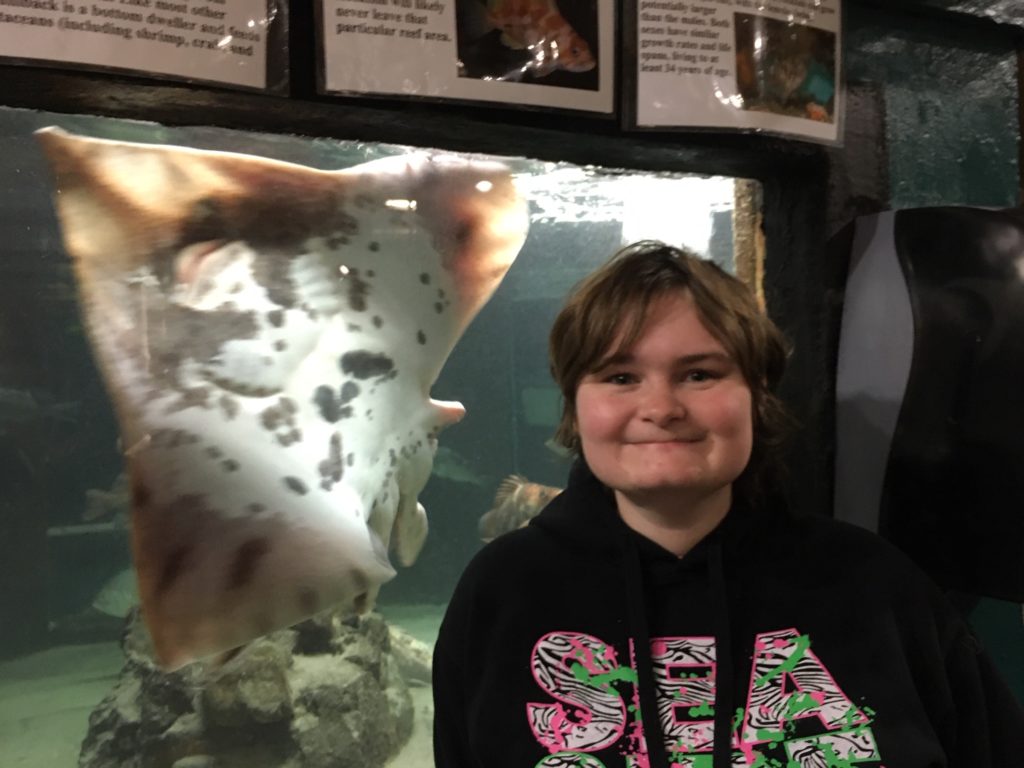 Everyone took turns with the kids, so I feel relaxed and rested. The only thing that would have made the trip better was our other sister who intended to come down for a little bit, but her plans changed and she was not able to make it:(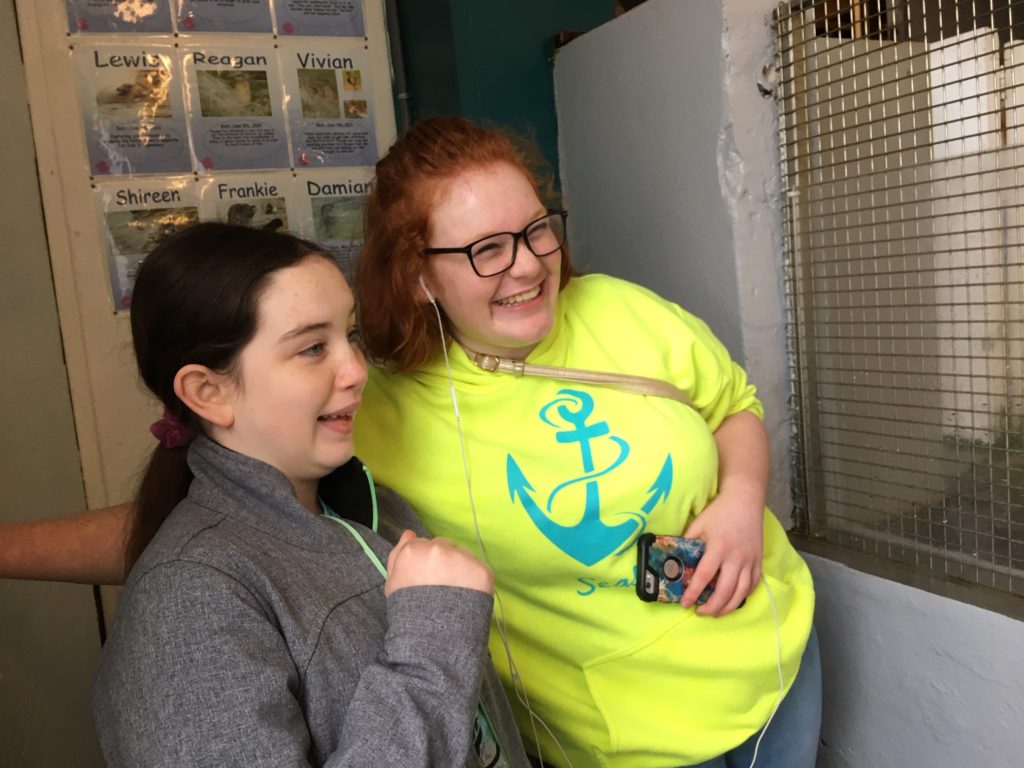 The girls got a real kick out of the seal-feeding at the small aquarium. Those seals sure got excited. Water was splashing like crazy! The girls were squealing as loud as the seals, I think. Everyone had a great time.
We all arrived home late afternoon yesterday, and today, the week starts with a flurry of activity. I've got lots of good ideas for this week. January is a favorite month of mine and I'm eager to get started on all the projects and plans that fill my mind at this time of year.
Happy New Year to you all!