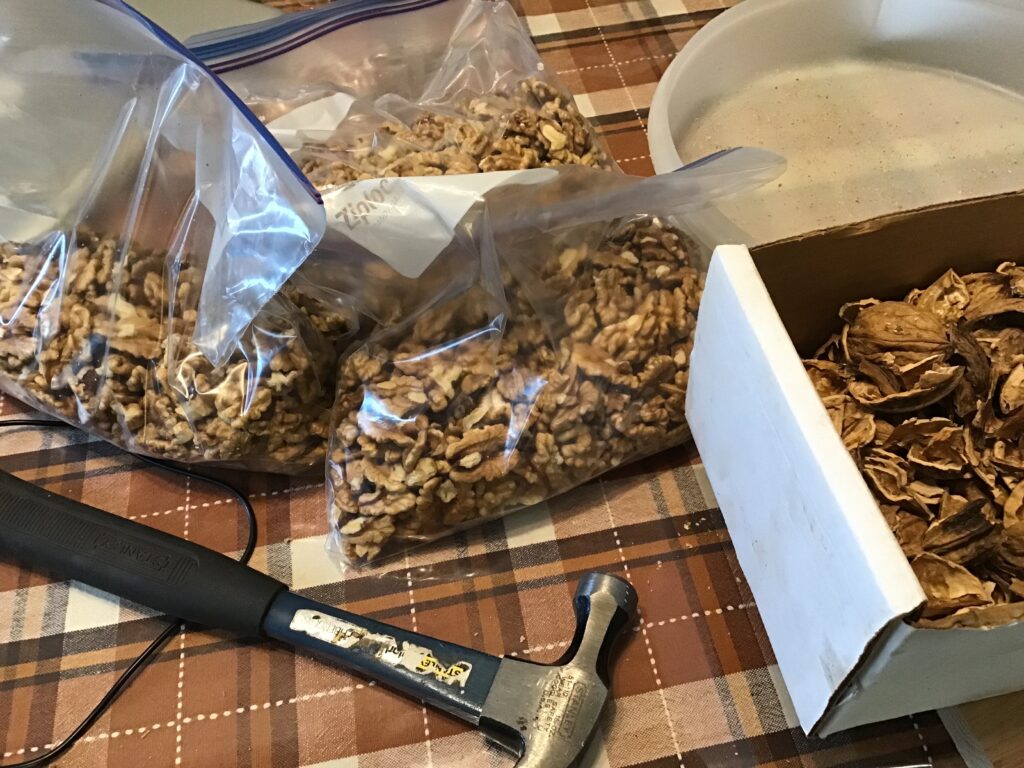 When Rob was out and about, chopping wood in the forest, he stopped by a couple of roadside produce stands. At one of our favorites, he got dry walnuts for only $1.75/pound, and grabbed 10 lbs. We've spent a couple of sessions cracking them out and have them all ready to freeze to keep them fresh for the year.
He also grabbed some squash and I cooked one on Saturday. They were only 35c/pound at one stand he found. I ground the baked squash with my food mill, and will freeze some and we will use some. I use winter squash like pumpkin, and was completely out in the freezer.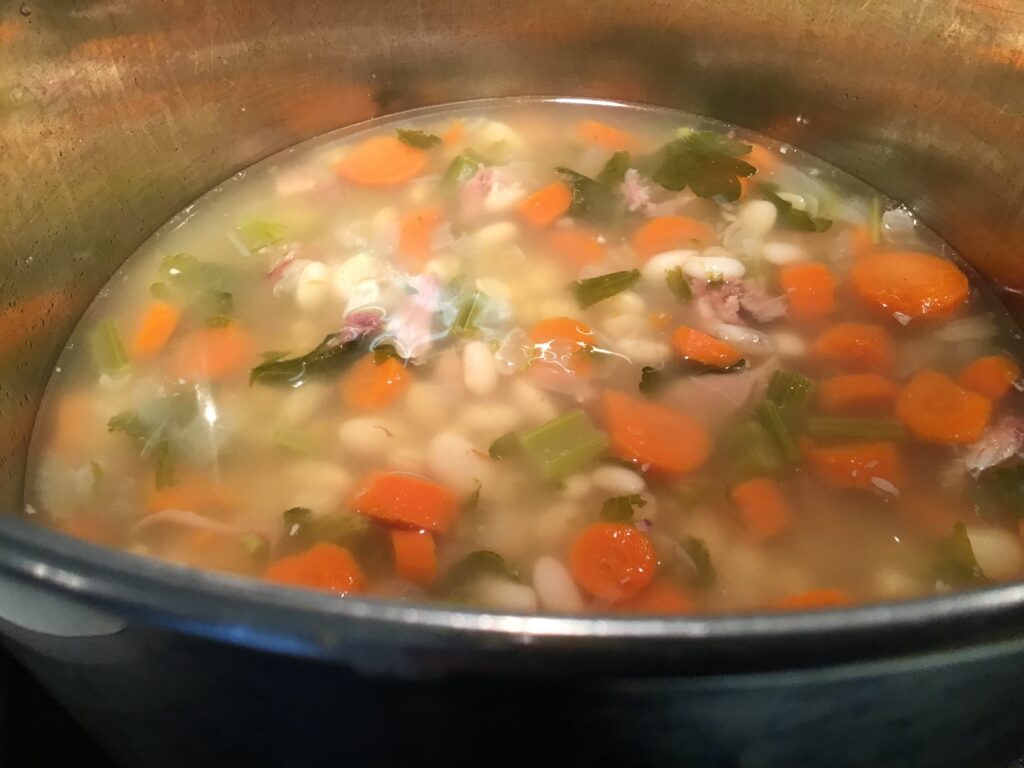 I cooked black beans and Patsy made taco soup, white beans in ham and bean soup, and split pea soup. It was all delicious and inexpensive, but this week will feature less bean-heavy meals. We ate bean meals multiple times, since there were leftovers along with the original meals.
After carefully menu-planning and shopping last week, and not planning to go again, I was thrilled to see in the Wednesday advertisements where we could get ham for 97c/lb at Safeway, one per family. It has been difficult to find good sales for ham this year, so Rob stopped in and got one for us, and one for my sister, as she does not go into stores right now. He also got the $1.47/lb butter, $5 Tillamook cheese, and inexpensive eggs and mandarins, since he was there. We chose to be flexible, and change our plans, since those prices are so rare around here. What we got was put into storage, either in the fridges or freezers, except the ham. We already started on that!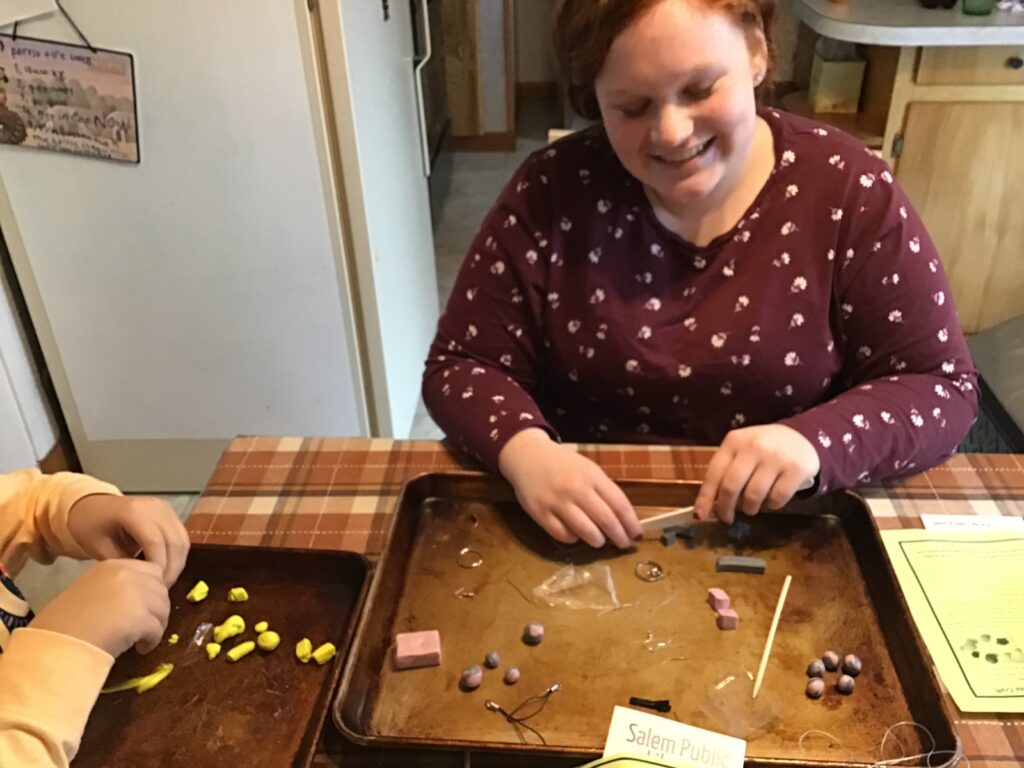 The library sent out an e-mail stating that they would be having a curb-side pick-up of a craft for all ages. The kids got polymer clay. They spent quite some time making things, and the next day, Michaela and Patsy enjoyed making things with the kit we got for her. One thing Patsy made was a set of 5 dice, then she and Michaela played Yahtzee with them. I thought that was creative!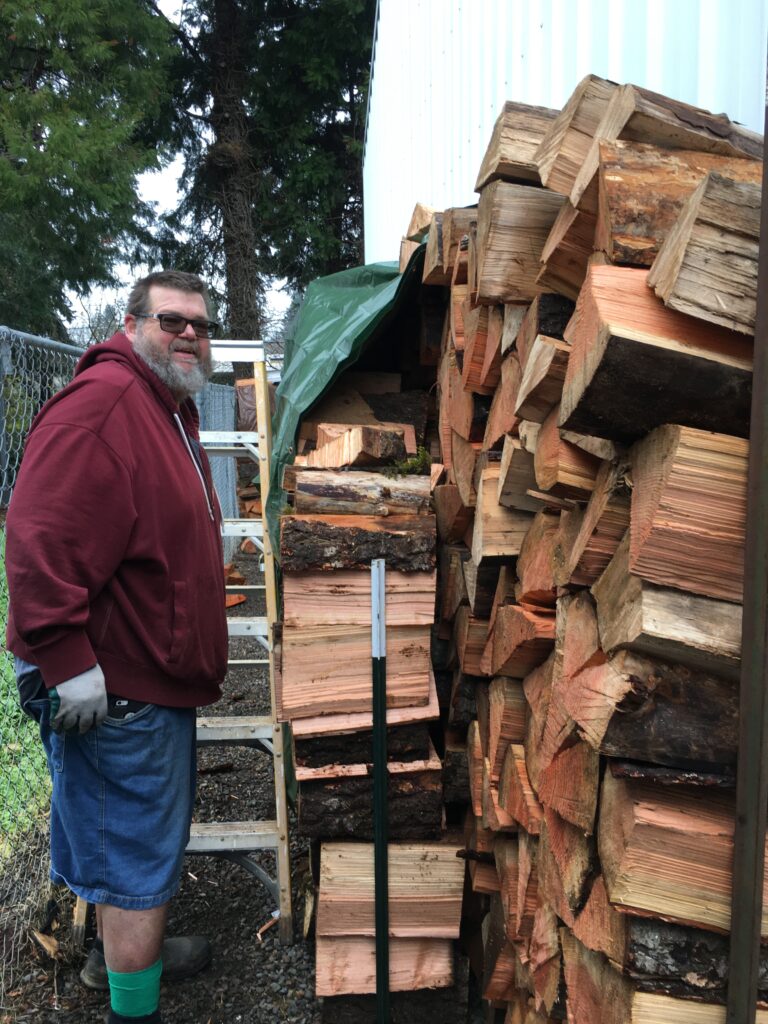 The wood chopping continues. Rob now figures we have enough for the entire winter next year. The side of the shop is completely filled with a double row. He's going to stop chopping for a little while, now that his area is full. We are burning the bone-dry wood in the woodshed. Once that empties out over this winter, we will likely move all of this wood into there to make sure it's very, very dry. Rob has covered this new wood with tarps to protect it from the winter rains, and it will continue to dry out.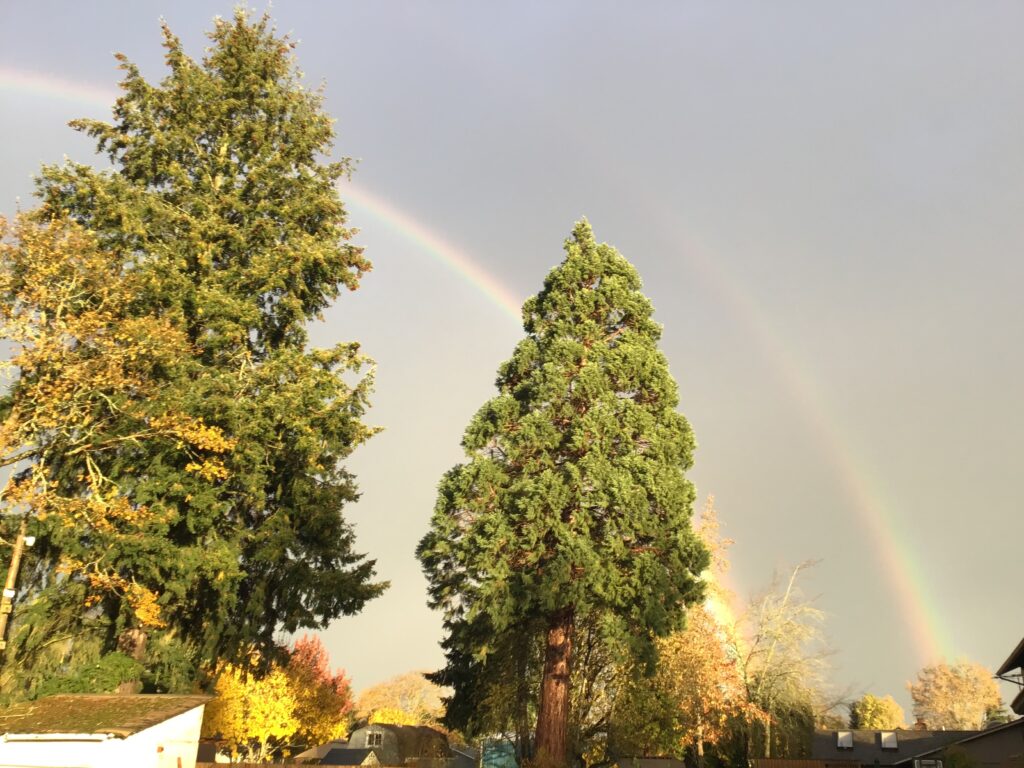 We saw a beautiful double rainbow one day. I thought of God's promise to not flood the earth again, and did think that if I though Covid was bad and it was taking forever to get things "back to normal," imagine how much worse it was for Noah and his family on the ark….just sayin'…..
Hang in there everybody and have a great Thanksgiving week.