The most exciting thing we did this past week was taking a hike at Silver Creek State Park. We stuffed daypacks with food and water and took off on the first day we weren't working. We used our park pass so we didn't have to pay a parking fee, and took off down the trail. It was amazing! It has been years and years since Rob could hike on a "real" trail and he did great. He took his trekker poles to keep himself steady as there are very steep places on that trail. We didn't rush, especially where the trail was rough. We went down into the canyon, saw several waterfalls, and hiked the rim trail back to the car, about 3-1/2 miles. We are already planning to take the longer loop later in the spring or summer, it was so fun!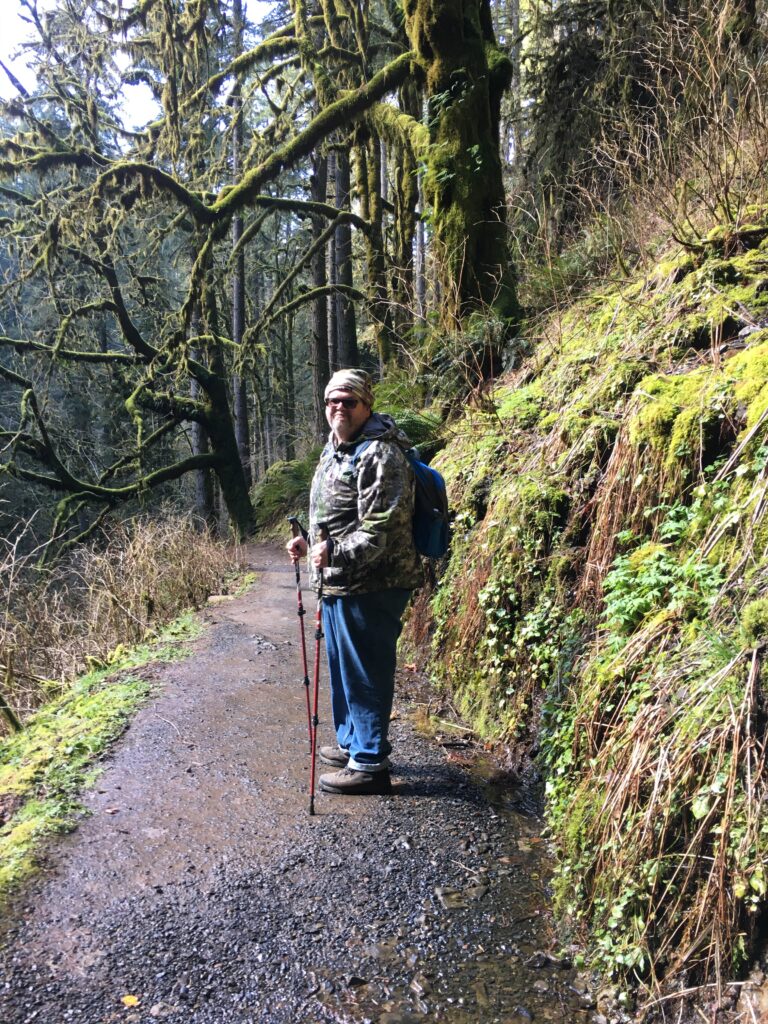 It was wet and rough, and we still made it!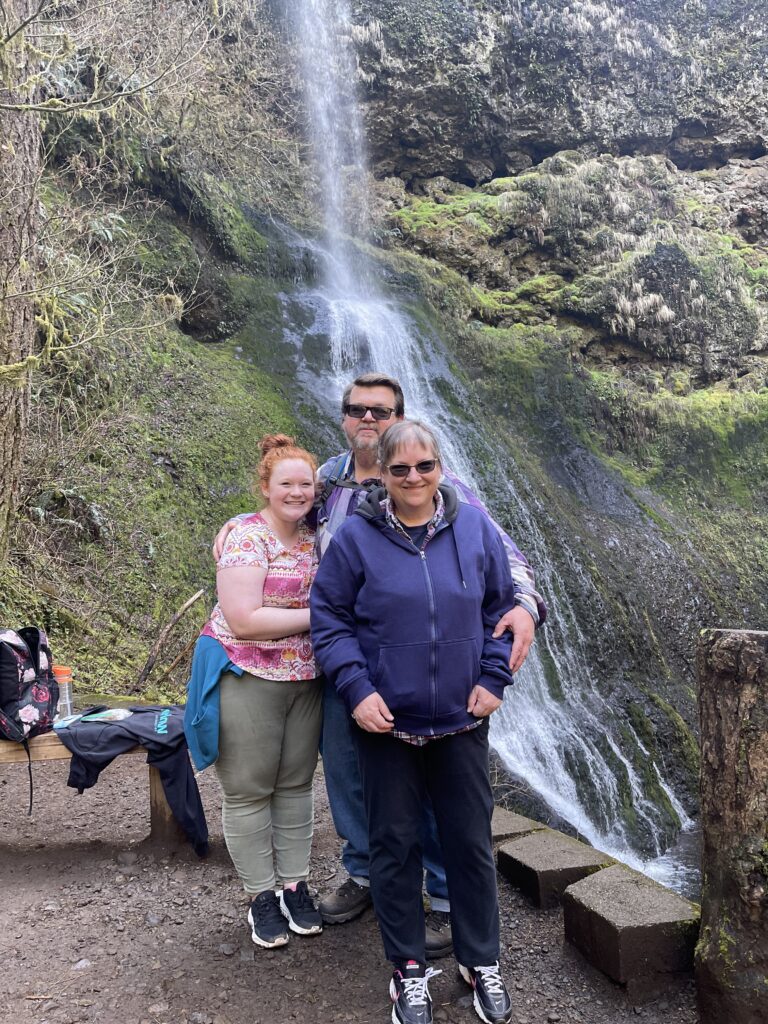 There were switchbacks, and we still made it. All of our daily walking is really starting to pay off for us! It's our latest miracle. Seriously. One year ago, Rob could barely make it from the bedroom to the front room, and now look at him:). We feel so blessed!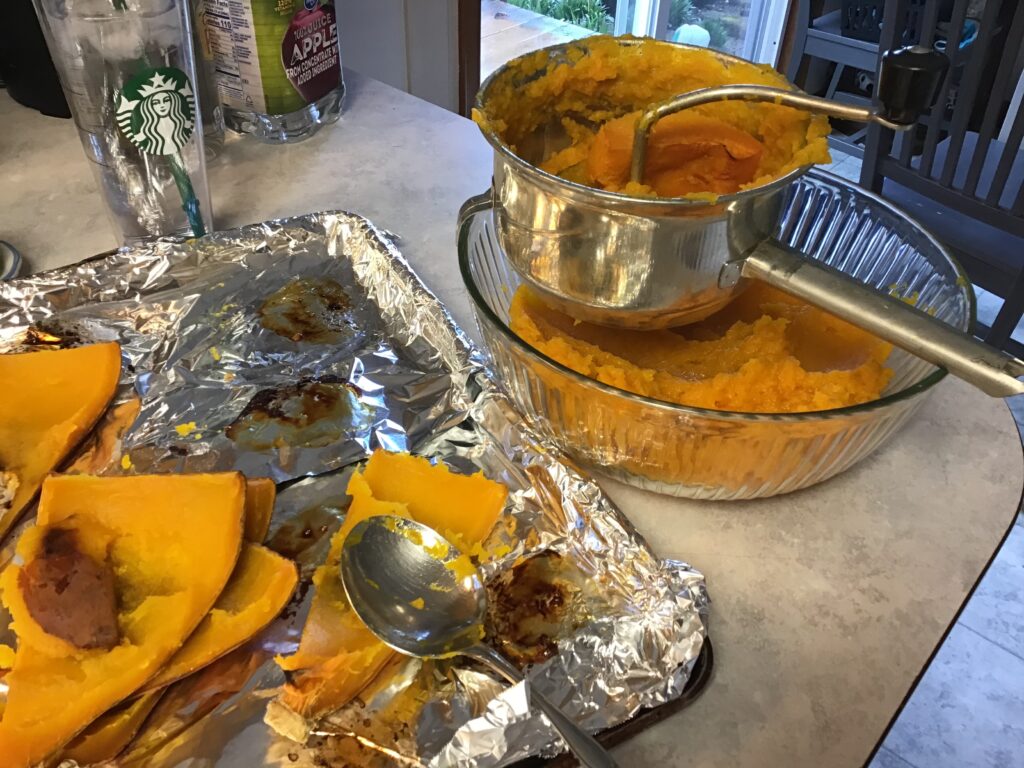 We did some money-saving activities this week. I cooked and ground the last Sweetmeat squash. Rob's cousin gave us this one and it's held up well, but I wanted to get it cooked before it went bad. We ate some and I froze the rest.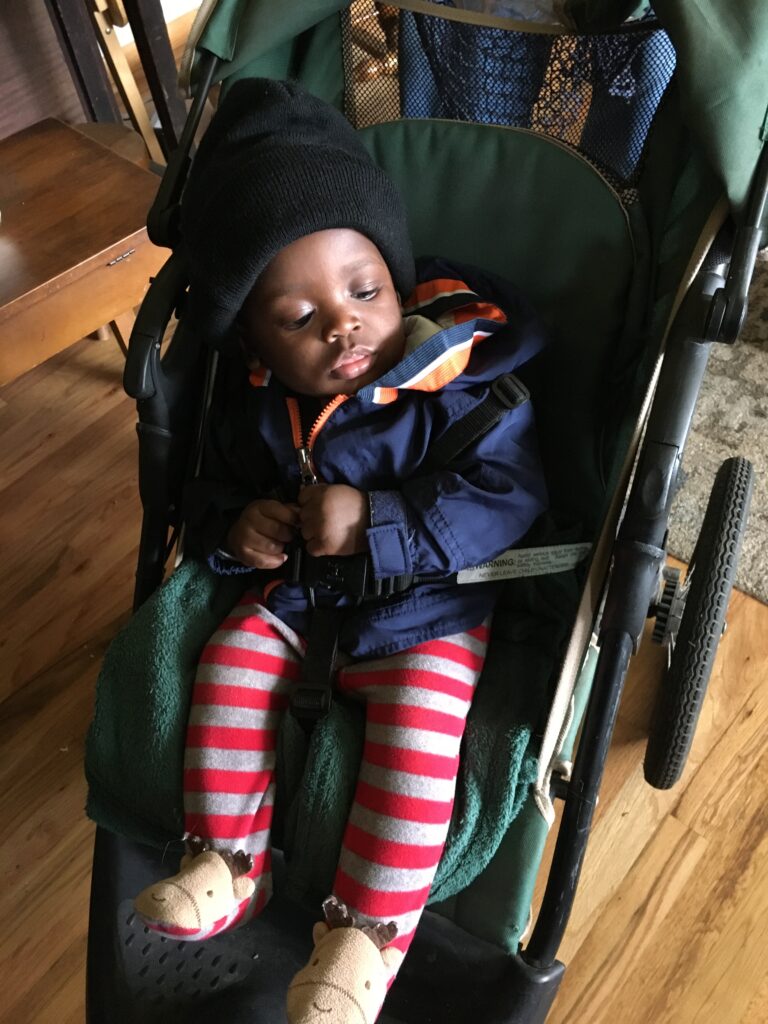 The girls joined us for church again and then came over here for lunch afterwards and the baby happily ate squash. Rob and I took him out for a walk in the same stroller we used for Ja'Ana when she was little. It has been a good stroller for us. I'm glad we kept it.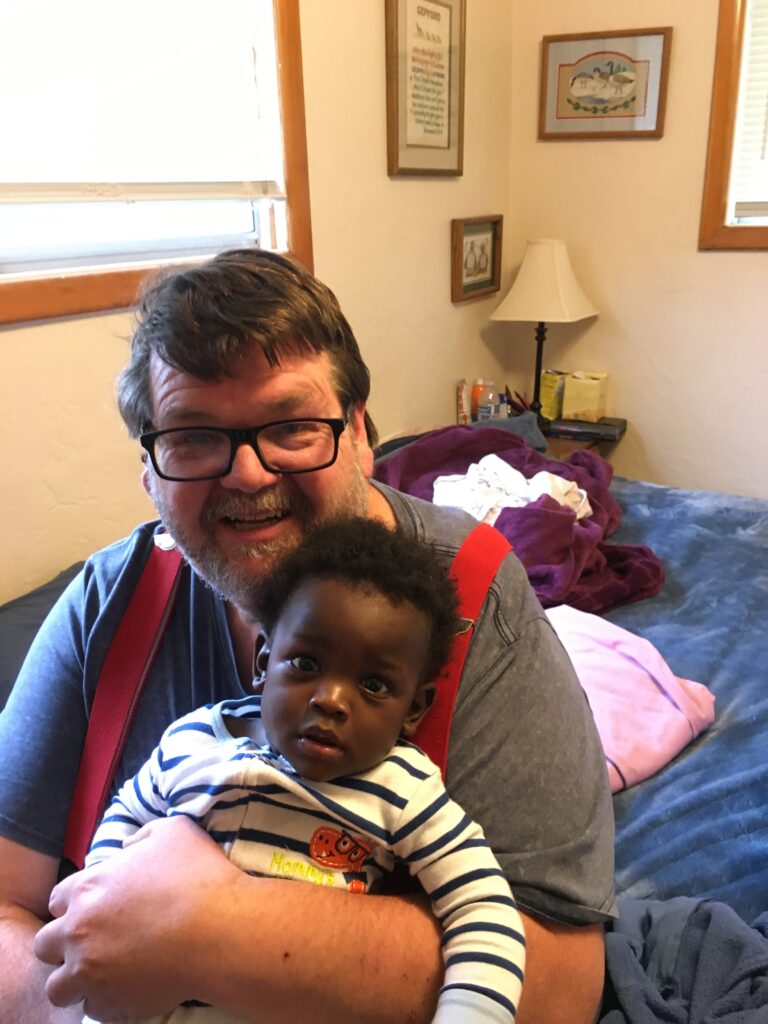 We got to babysit one day, as his Mama got some extra hours at work.
We didn't work with the kids very much this week, they had other things to so, so, instead, spent the week catching up on many appointments. We've worked so much with them lately that our hours will not be affected, so that's good. We had eye appointments, several doctor appointments and even spent time with our other niece, Alissa. We are all getting new glasses. We were glad to get our tax refund, and used some of it to pay our co-pays for the glasses.
The garden dried out just enough that Rob could till a small section. First, he had to replace the carburetor in our very old small tiller. It cost him $20 to get a new one off of Amazon, instead of the couple hundred it would cost to get the tiller tuned up and the carburator replaced.
I then planted carrots, beets, lettuce, little cabbage plants Rob grew, spinach and snow peas. The next morning it started raining and hasn't stopped since, so the garden is very soggy. We got our window of opportunity, and took it, and I'm glad!
The peas are finally coming up in the raised beds, so I will have English peas, snow peas, and climbing Sugar Snap peas. I also have lettuce and spinach up in the other covered bed, along with a few little cabbage plants. I was getting worried they weren't going to come up, so I'm relieved they did. Some of the seeds were old, and some weren't. I think it was just cold, so they came up slowly. There are no sweet pea flowers up yet, so those seeds were probably too old. But, who knows? Time will tell:)
The greenhouse is doing well, and there are hundreds of starts in there for us, and others. Rob got his automatic watering system going in there, and is satisfied with the settings, at last.
I went to Safeway and redeemed the coupons for the free items Patsy won in the Monopoly game a couple of weeks ago. We got French bread, ibuprophin, crackers, and 2 bottles of water for free. Then, for whatever reason, my Just for U offered olives and one other thing, so I got them, too, for free. We used the grocery rewards I've been saving and got 70 cents a gallon off, and filled the van. I got groceries for the rest of March, using sales and downloaded coupons. I just went a couple of times this month for main shopping and picked up a couple of other items on sale at other stores in between, and that worked well.