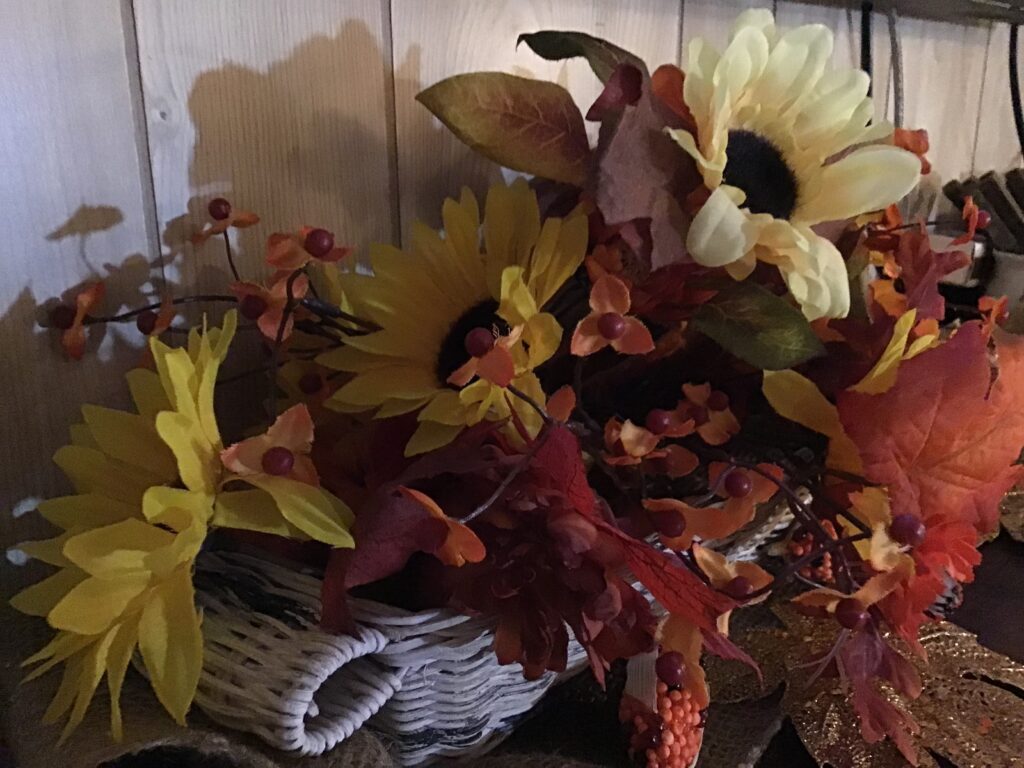 First, I want to apologize for not checking the comments until today from last week's post. I got caught up in a few things, and didn't check my blog for a few days. If you get time, several great ideas came in about good foods to cook when you get unexpected company or are cooking for a crowd, so you might want to check the comments from last week's post if you'd like to read them, and you can always add yours. Since my comments are all moderated, I have to read them before they post, which means I have to read them……you get the idea! I'll try to keep more on top of things this week.
Today, one of my sisters came and we cleaned and started to set up for Thanksgiving. We had a great time chatting and the housework seemed to do itself. What fun!
I had fun putting out some fall decorations. Last summer, Rob stumbled upon a huge box of artificial fall flowers at a yard sale and it was free. So, of course he grabbed it and put it in the shop for me to see if I could use any of it. This week, I was delighted to find brand new stems of flowers, a basket, some burlap, and some already finished table decorations. I'm not done digging in the box and am already super excited. I put some things from other years with the new items and it's starting to look festive around here.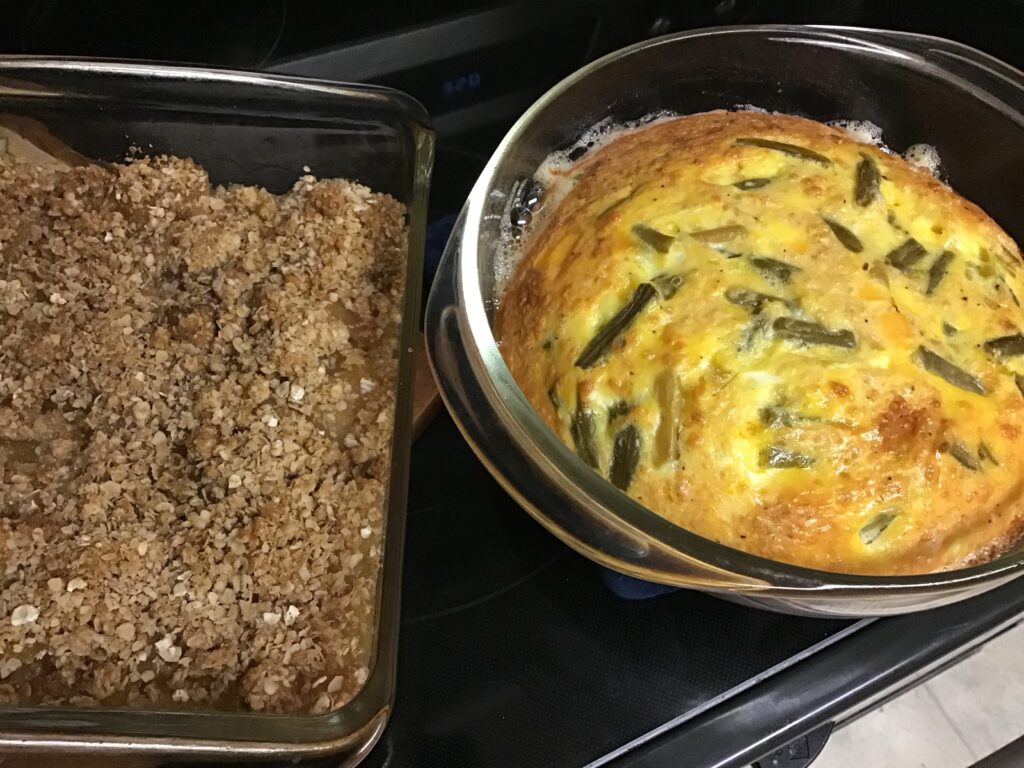 There were quite a few people though the house this week. I have been cooking up a storm. Besides the puffy green bean bake (basically cheese, eggs, gf bread crumbs, dried onions, a little 1/2 and 1/2 and of course leftover green beans) and apple crisp, I made ham and beans, a huge vegetable-beef soup, and experimented with a new Instant Pot recipe for jambalaya. It's the second time I've tried this recipe and switched it up to make it less ricey and less spicy. It came out great, but I have a little more tweaking to do.
I had 2 sizable, separate gifts of food this week. I'm very thankful. It seems that the more I serve out, the more God brings to my door. I never run out of food, no matter how many people eat here.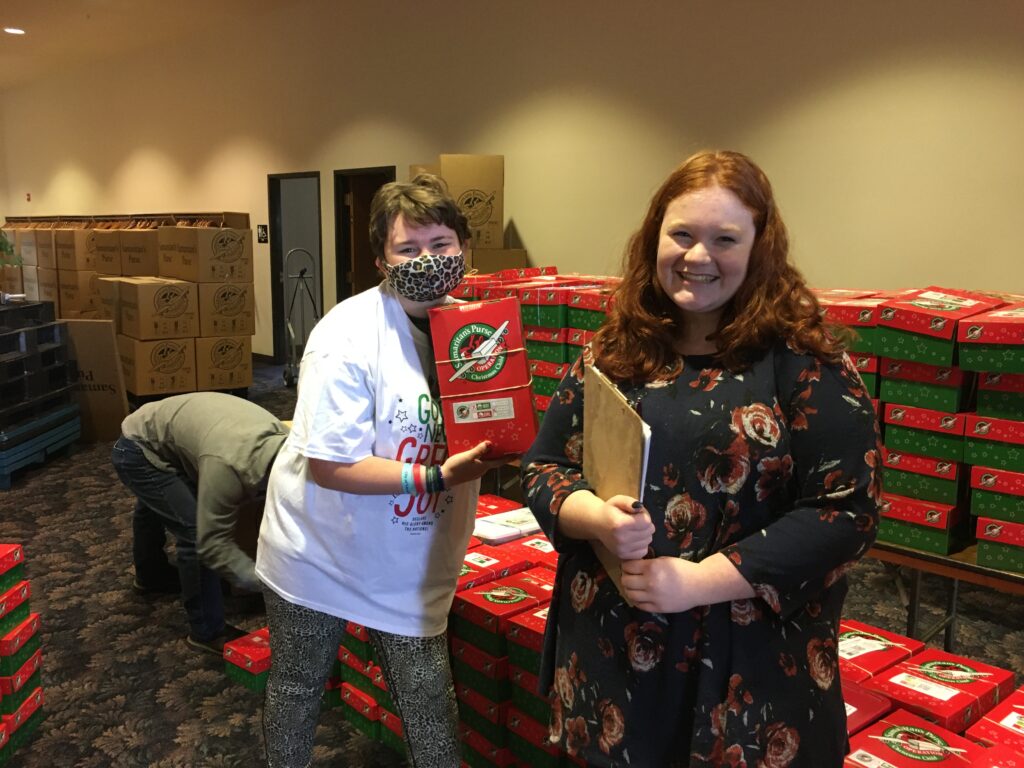 I took Patsy and my niece, Michaela, down to the church to help with the Operation Christmas Child collection. Michaela really wanted to help this year, and since she was spending the weekend with us, we got to tag along. This is actually something that is near and dear to my heart, so it was nice to get a chance to do it again. Our church is a collection site. That means individuals and groups from all over the area bring the boxes to the church, and volunteers pack them into large cartons to then be loaded onto semis and transported to the warehouse to be sent around the world. We received over 900 boxes just on Saturday! Wow! It was so nice to see the community coming together in such a powerful way to show God's love around the world.
I'm looking forward to Thanksgiving this year. We have much to be thankful for, and it will be so nice to gather together as a family again. I have some fun activities planned with the kids to keep bringing the holiday spirit to the day, so will share what we made later.