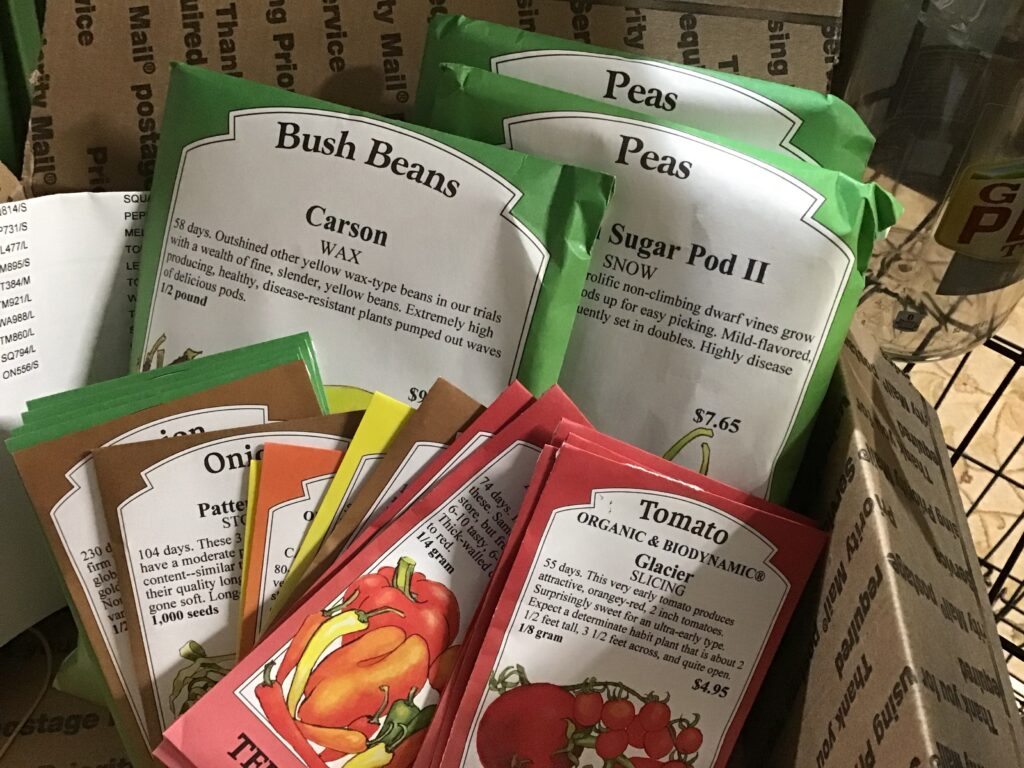 My seeds have arrived! I ordered them all from Territorial this year for several reasons. It saved shipping fees. I got the varieties I wanted. (I look for certain traits in different vegetables, such as short-season growing and disease resistance in tomatoes, especially.). I love their seeds because they grow well for me.
Rob saved quite a few seeds this past summer and we will plant those. We will also look at the Dollar Store for seeds for things that I don't care about variety on, such as green onions and dill. They are not there, yet. I'm not really worried, because if they never show up, those are the things that seem to self-seed quite easily and they may just pop up in the garden all on their own.
As I think I mentioned last week, I spent a morning with my niece, sorting out all the old seeds and saved seeds to make sure I ordered only what I needed. It was still over $100. Some years, I spend much more than that, and it was nice to not need so many this time. Regardless, it is always worth the money I spend to me as I get back so much from my investment. I do not want to do the amount of work I do for a small yield, or to have the plants not produce in time, or die of blight, which has happened to me before.
We need to organize the greenhouse and planting supplies very soon. Some things, such as peppers and onions need to be planted before long. Others can wait a little longer.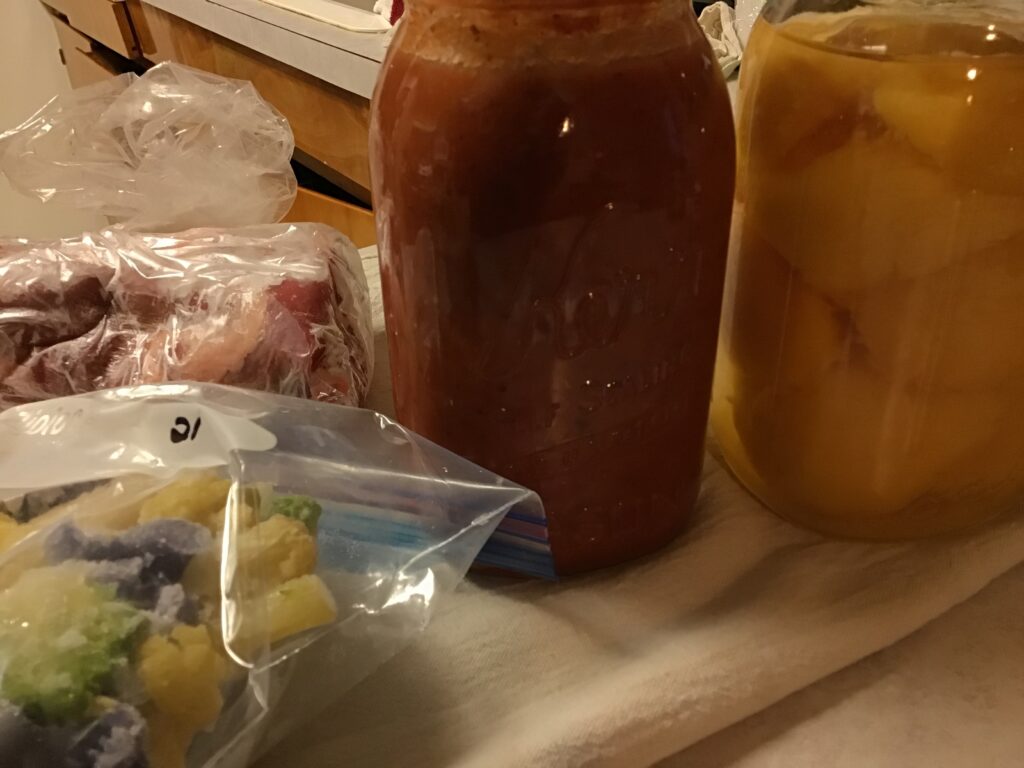 We only bought a few items at the regular grocery store this past week. For the most part, we cooked with preserved items or pantry items. I did an Azure Standard order for myself and my sister. For myself, I mainly got pantry items, such as gluten-free pasta and cleaning supplies. I also pulled several odds and ends from the freezer for meals, mainly things that had been frozen during the holidays when there was too much food around to eat before it went bad.
I used up odds and ends in the fridge, too. A small amount of pesto in a jar was thrown into a soup. Yum! We were given that jar a while back, and it was nice to finish it off. There were 6 corn tortillas that had been lingering, so I made a casserole with home-canned salsa verde, chicken and cheese to use those.
I made soup from home-canned carrots, beans, broth, tomatoes and 1/2 lb. hamburger. I made spaghetti, using our home-made pasta sauce from our garden tomatoes. Small bits of jams, relishes, and fruit were finished, too. I had to carry out 2 baskets of empty jars to the shop last week! That's a success in my book. If I'm cooking with my own preserved foods, everyone is getting fed without me spending an excessive amount of money. At this point, I don't plan to raise my grocery budget, even if food prices continue to rise. I seem to be able to still get some good deals, and have so much food on hand to use.
Rob returned all of our bottles and cans. He hadn't done it for quite some time, as in months. It took him 2 days. We had cans the girls and others had given us, plus the ones we found while walking, and our empties. He put $70 on our Bottle Drop card, and I will use that for groceries one of these days! I will use the +20% feature at Safeway or Fred Meyers to stretch that money even further.
Patsy and Jake continue to do puzzles when they have spare time. I only have time to put in a few pieces now and then, but it's fun when I do.
We spent a couple of days with the babies, as usual. Zai is starting to eat a little food, so that's been fun. Mac continues to eat everything I put in front of him, except bananas, which I find odd, but…..We took walks, read endless books, played toys and, yes…watched the Wiggles.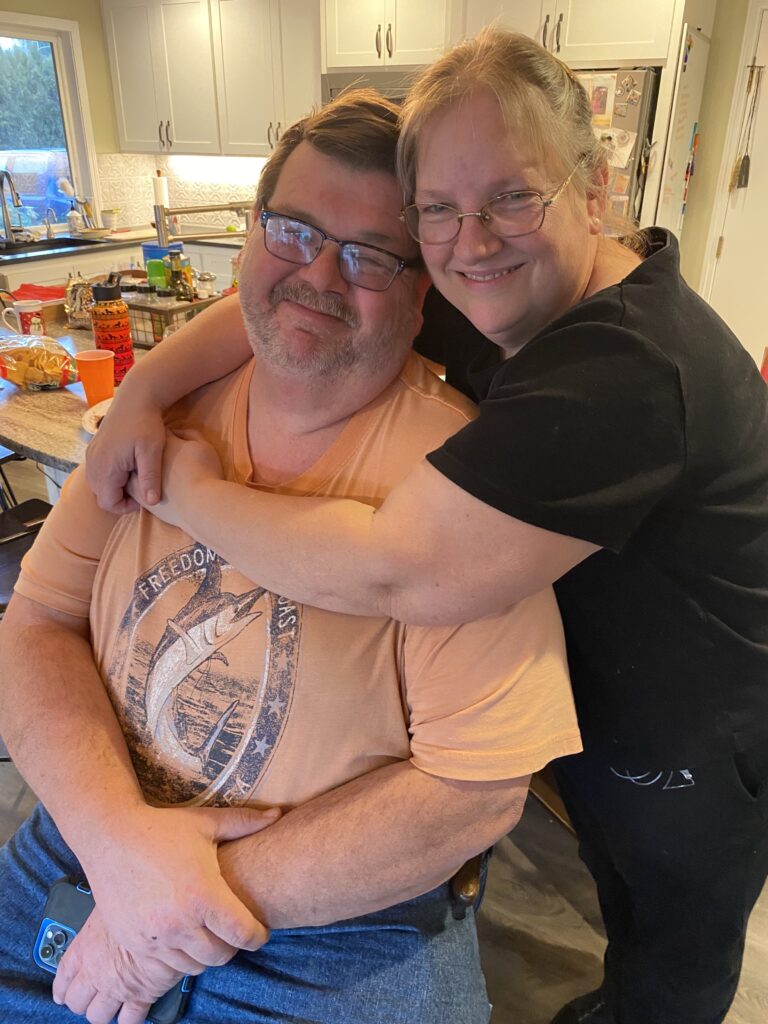 We also had an entire day where we didn't do anything. No babies, no kids, no big projects, just a nap. Frankly, I was ready for that! I did manage to clean the bathroom and cook something, but that was about it. Pretty easy day! I need that now and then.