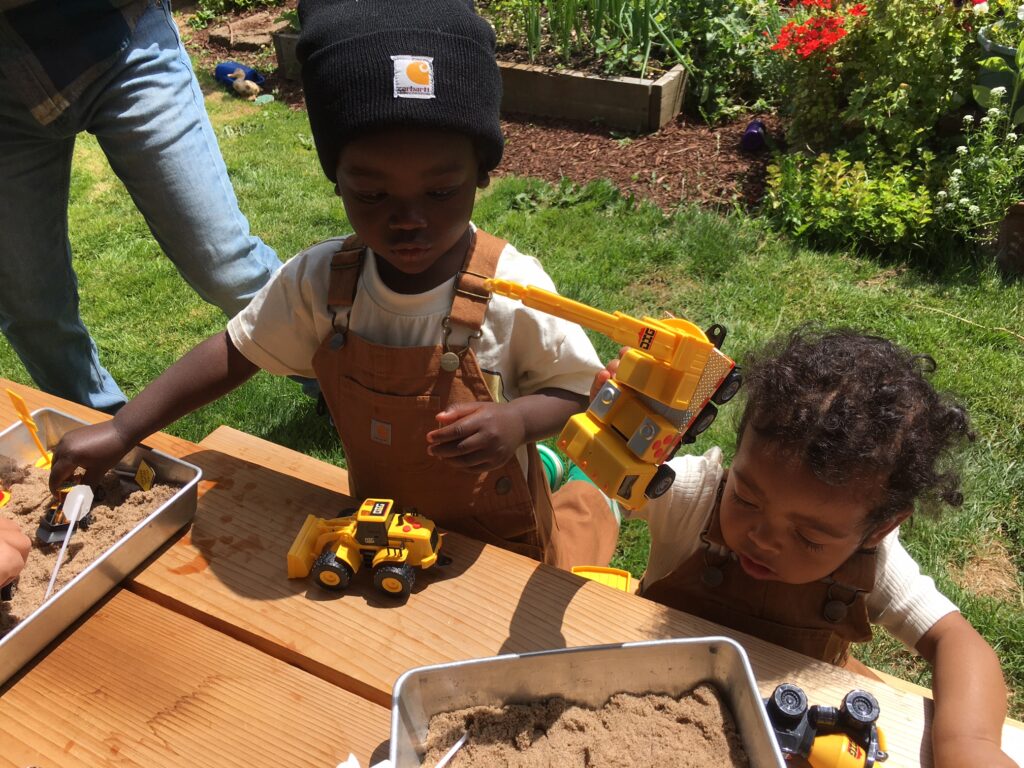 The boys are 2 days shy of one year apart. They had a double birthday party on Sunday afternoon. Zaire was celebrating his first birthday, and Malcolm his second. Auntie Lovana planned and executed the whole thing. She chose the theme "construction." Yellow, orange and black were the colors she chose. Even the boys were dressed as construction workers in their Carhart overalls and hats.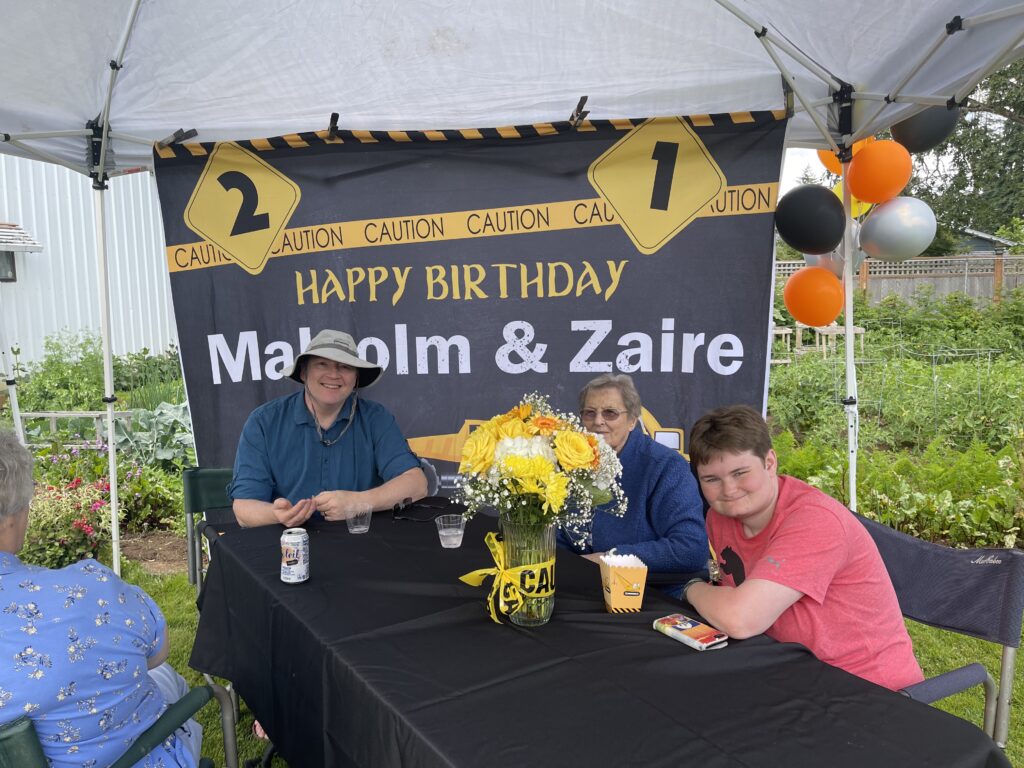 She had a huge banner made and there were bouquets and balloons everywhere.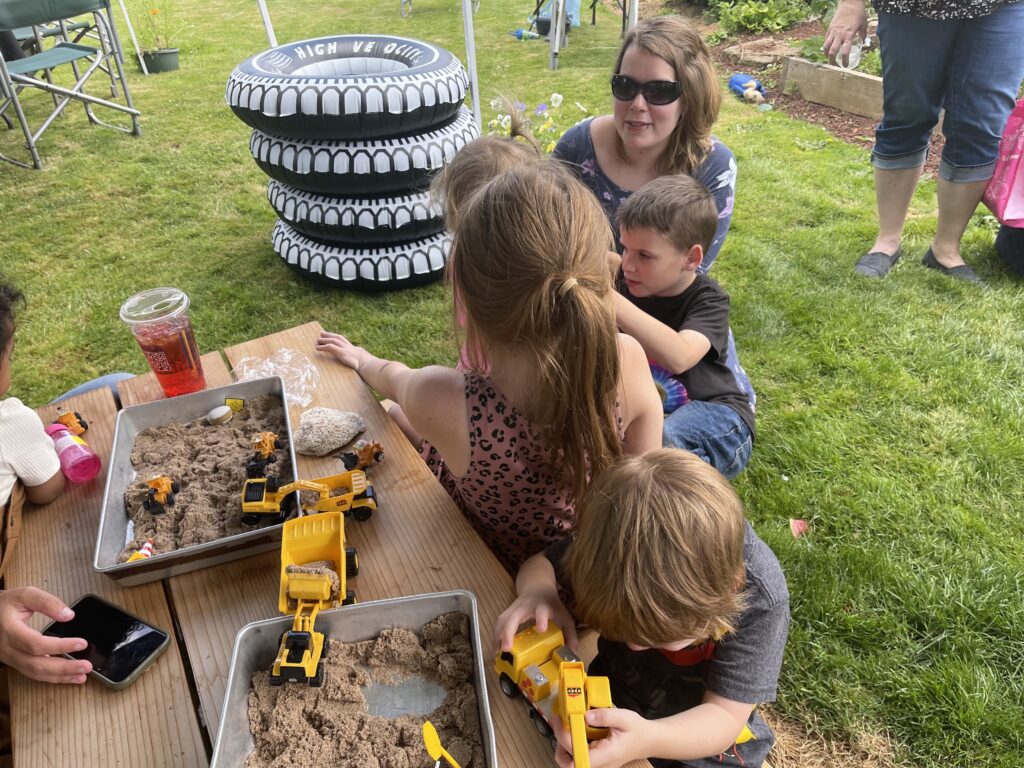 The child-sized picnic table was turned into a kinetic sand play station.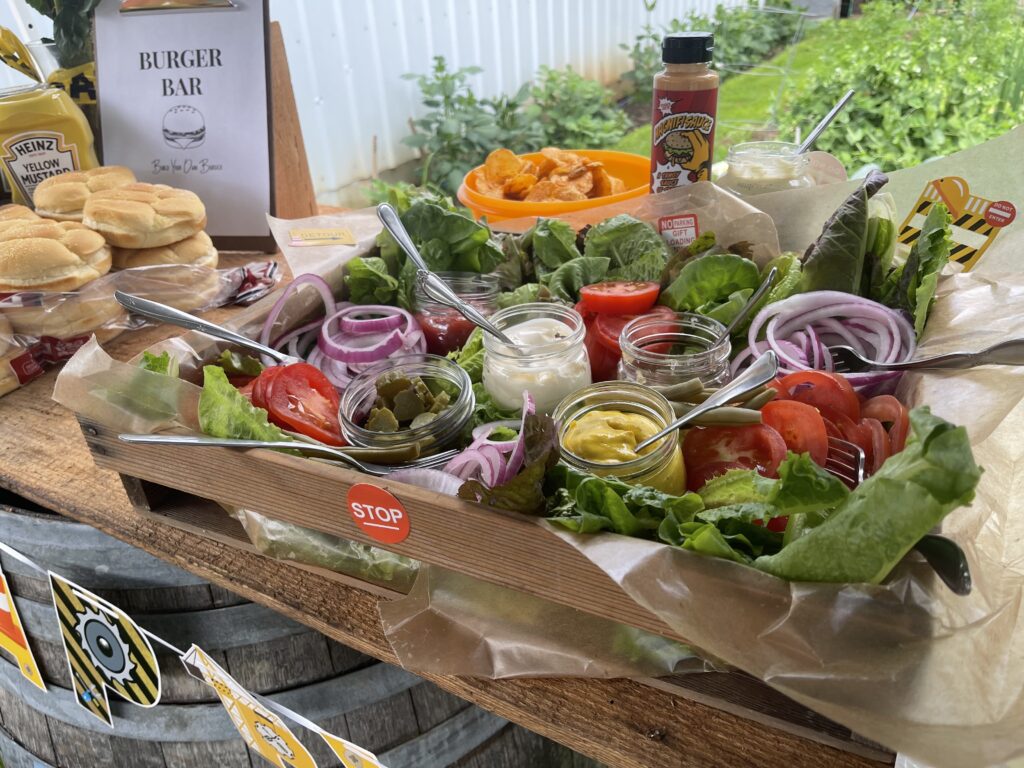 We had burgers, hot dogs and shrimp.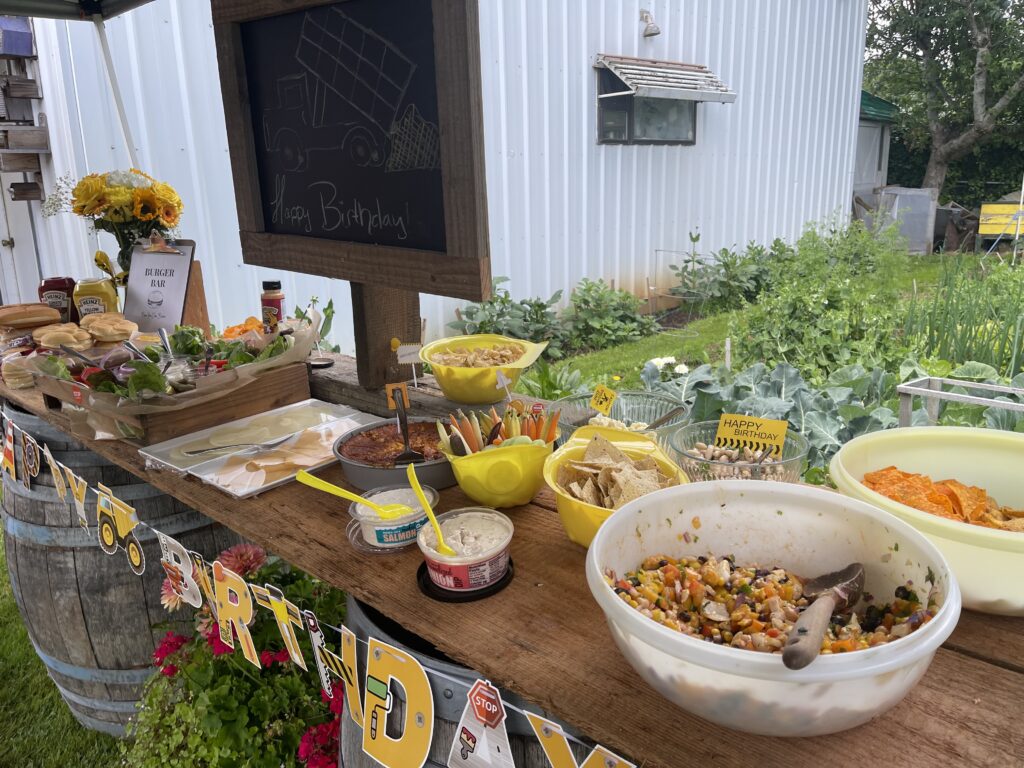 Of course there were lots of side dishes and chips to go along with the main course. To follow the construction theme, little signs were put into the various bowls. The chalkboard sign was changed from Grandma's party to say "Happy Birthday" and a truck was drawn on it.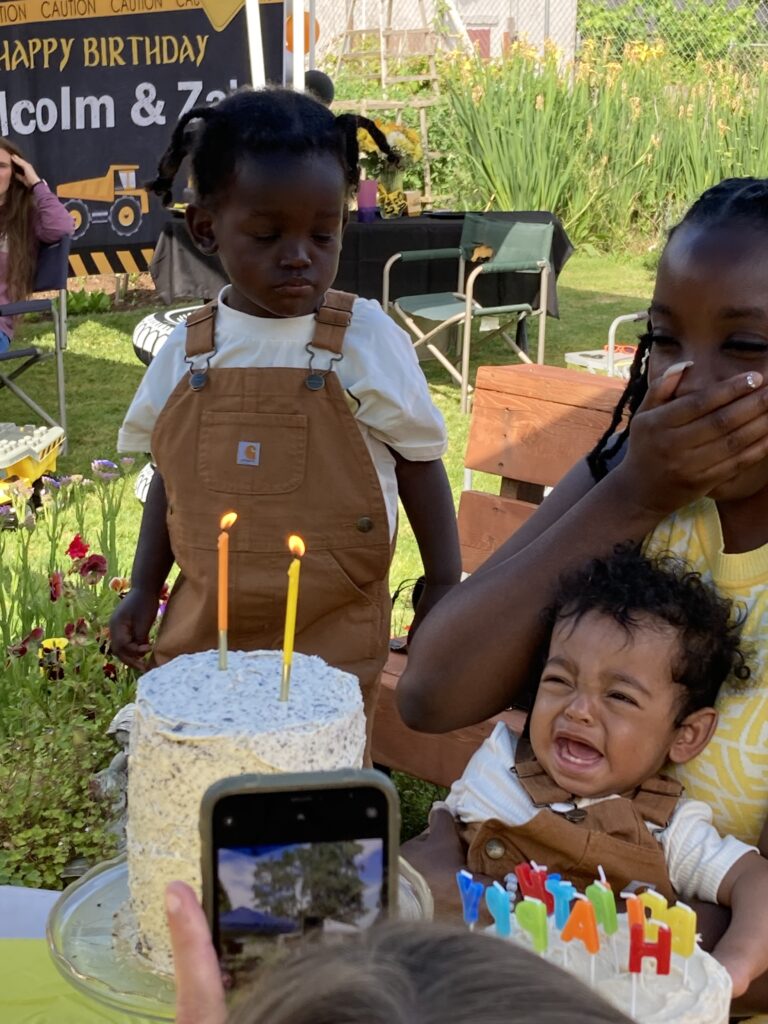 The boys had so much fun, but Zai was not loving the fire on top of the cake. There were 2 cakes, and they each got to blow out candles, with help, of course.
Both boys got so many nice gifts. Many of them were cars and trucks along with so many fun toys and other things. Malcolm had to take his bulldozer to bed that night. It was a long, but super fun day for us all!