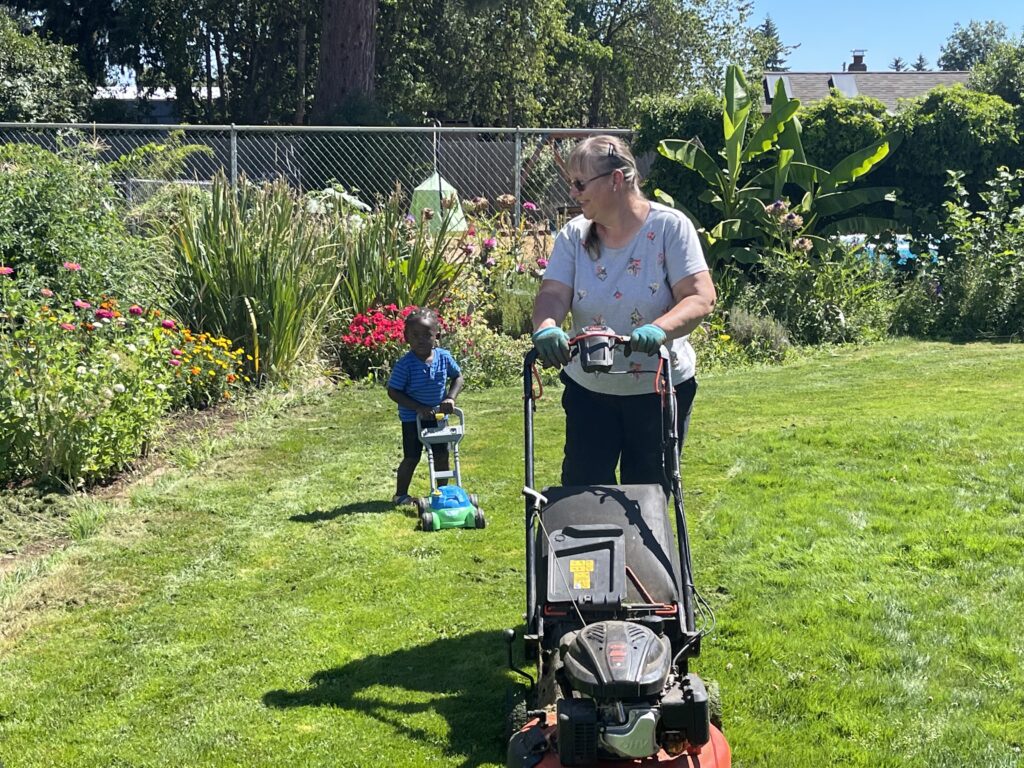 I quickly mowed the lawn one day before it got too hot. It's been a challenge getting it done on these hot days. I had a good helper. Rob was right there to make sure my helper stayed behind me and away from the mower. His little mower sends out bubbles when it's full of soap, but he mows and mows with or without the bubbles.
It's been hard to weed, as well, because it's been hot, but I keep doing a bit whenever I can. On a. couple of days it was cool enough that I got quite a bit done in the garden. I weeded and planted a little more lettuce, some snow peas and spinach for fall. They have yet to come up, but we are watering frequently in hopes that they seeds will germinate.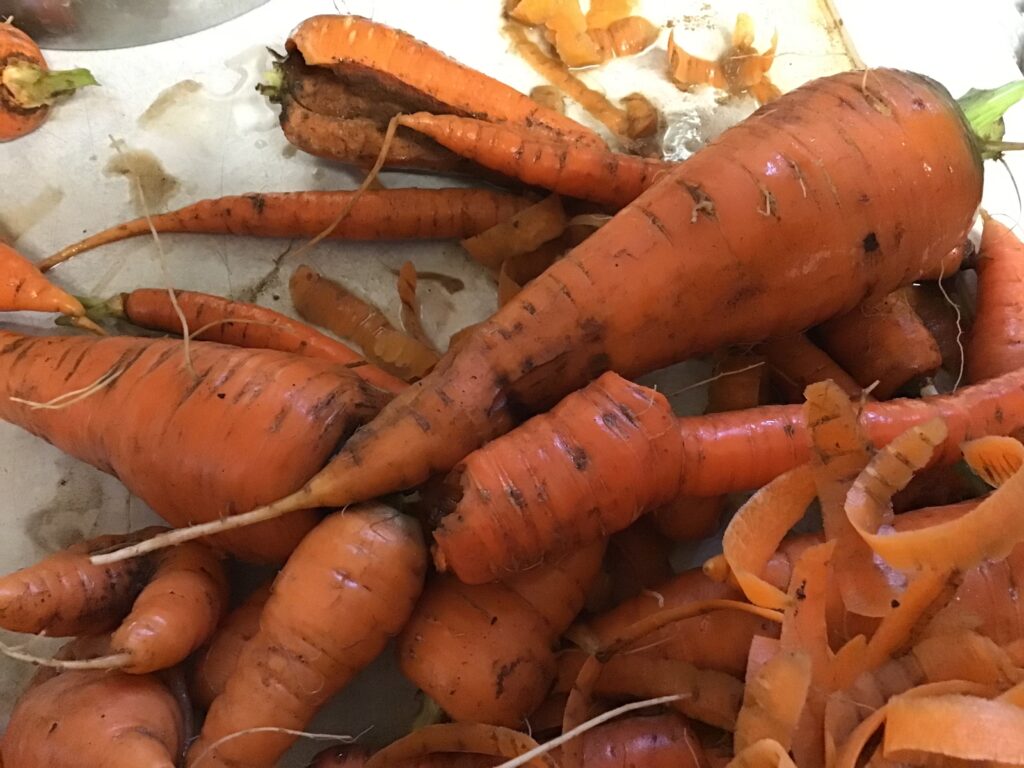 I pulled the rest of the carrots and a lot of the beets. I canned beet pickles and carrots.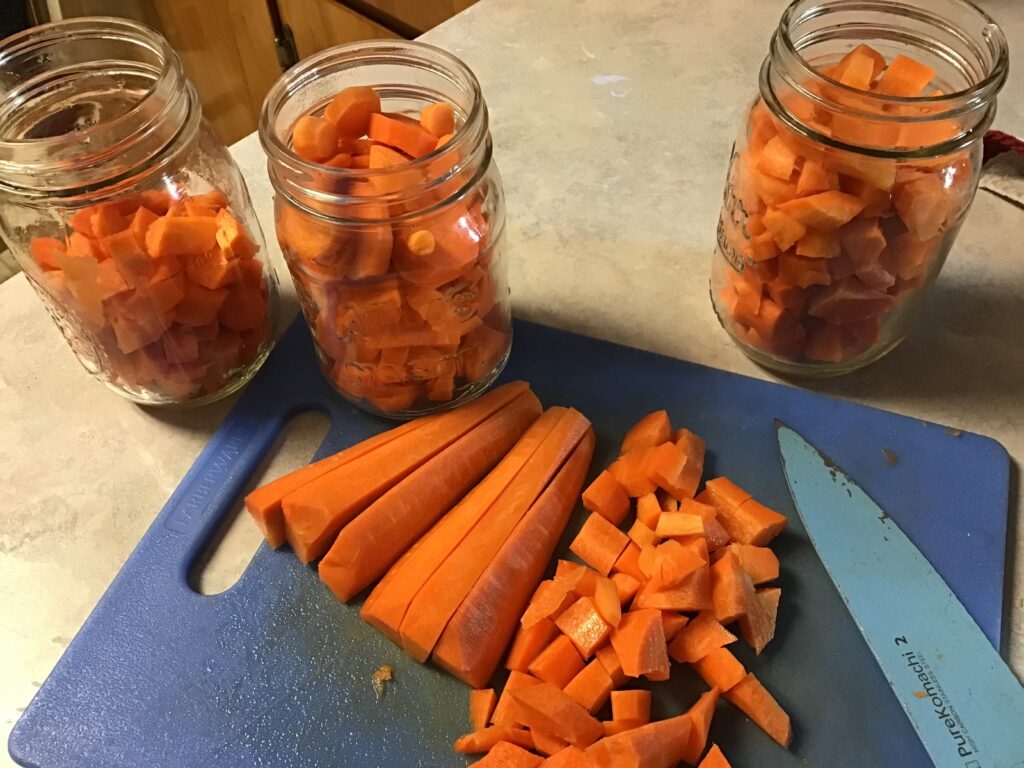 It's a good way to put the super ugly carrots into a form where I can use them easily. In the winter, I can make soup quickly, and that's my main purpose for them. I used some fresh and have a few more of the nice ones in the fridge for fresh eating.
I also canned a few dill pickles, dill beans, and some tomatoes. We picked and ate quite a few veggies from the garden.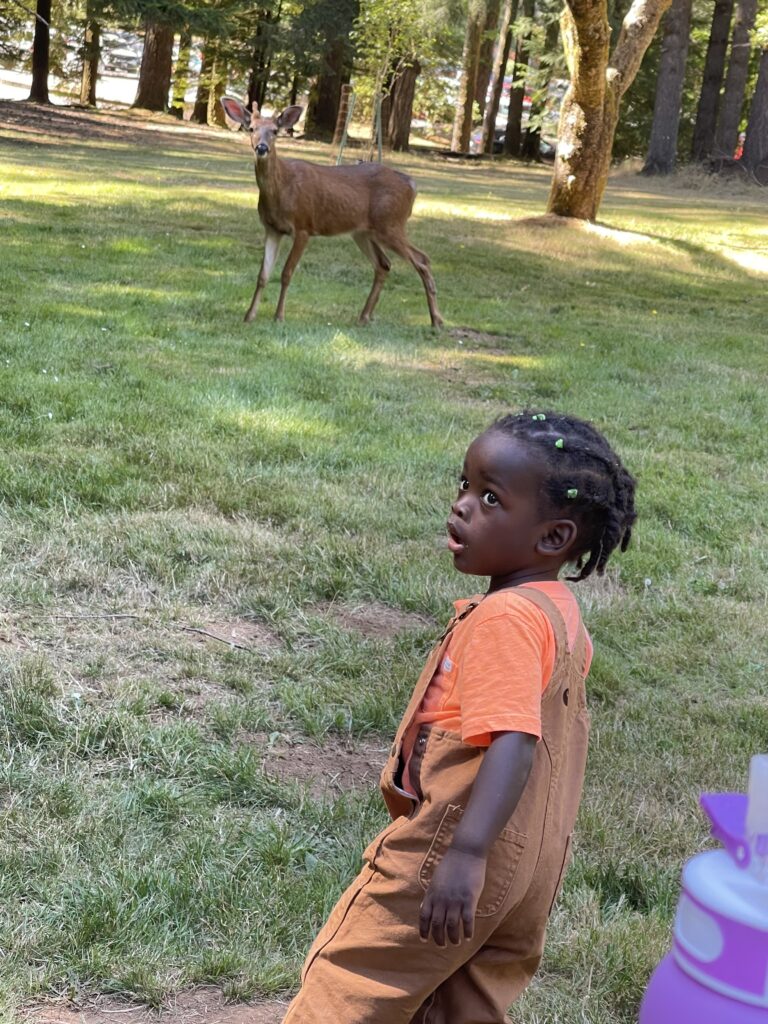 On Sunday after church, we slipped away after church for a picnic at a park. This deer came up quite close to us.