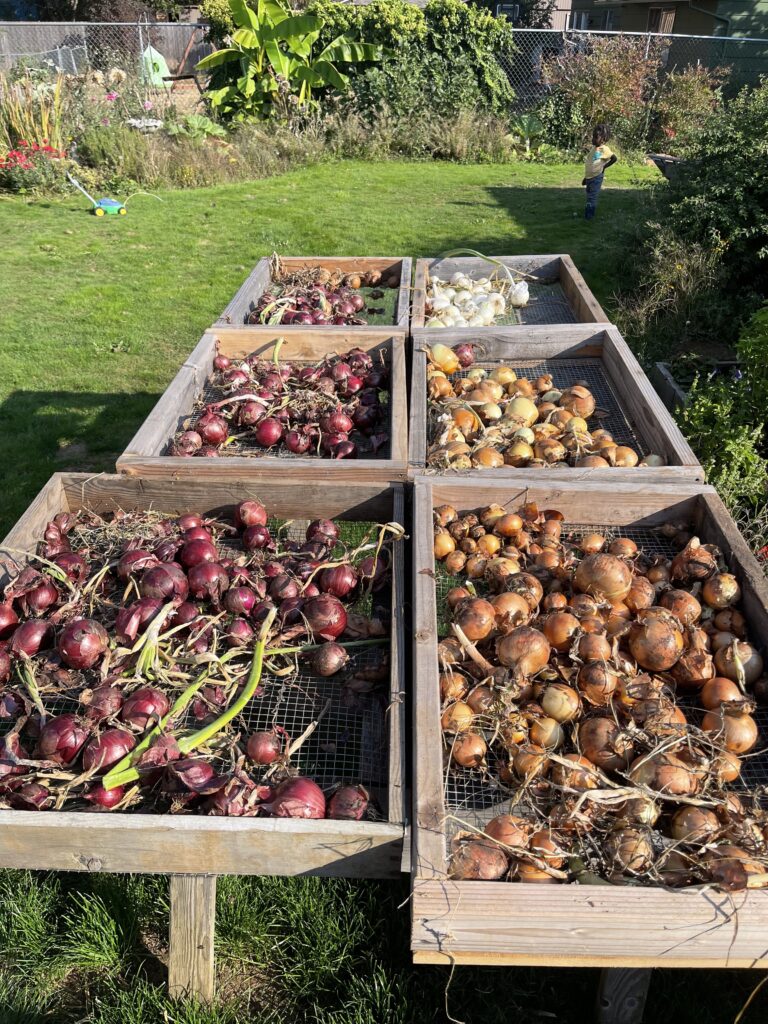 This week, we finished drying the onions. We got over 100 pounds of them from the garden. Not only have we been eating them since they were big enough to get even a small bulb from, we've shared many with family and friends and still have several mesh bags dried for winter.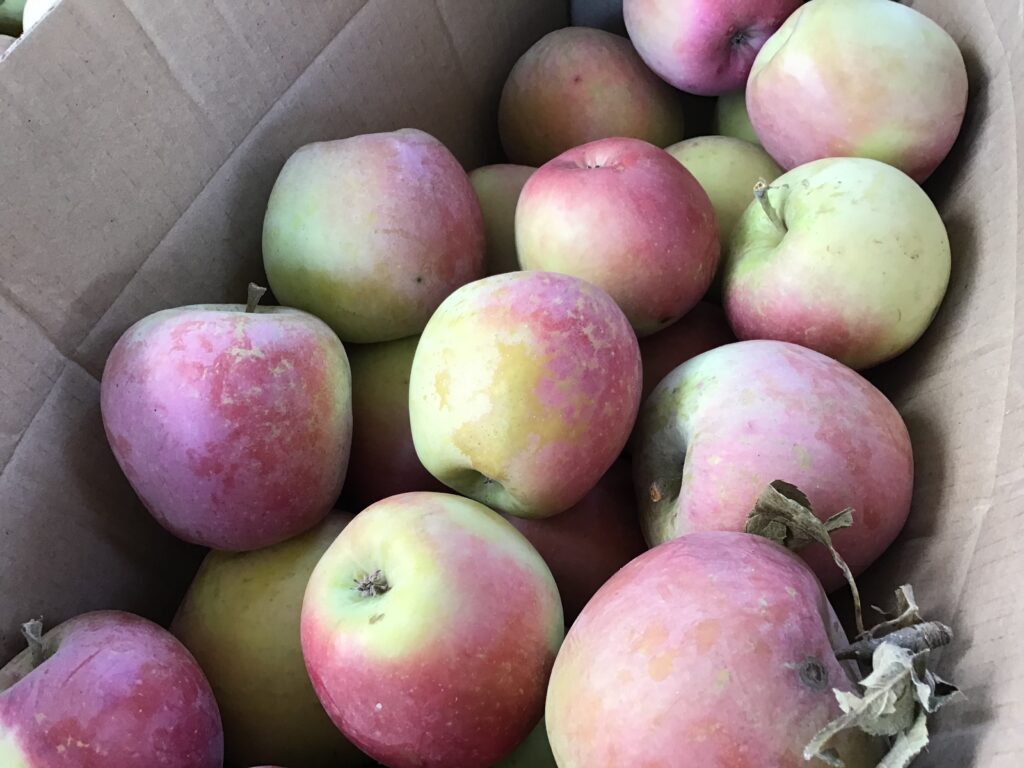 My sister shared apples from her trees. They are super good and crunchy.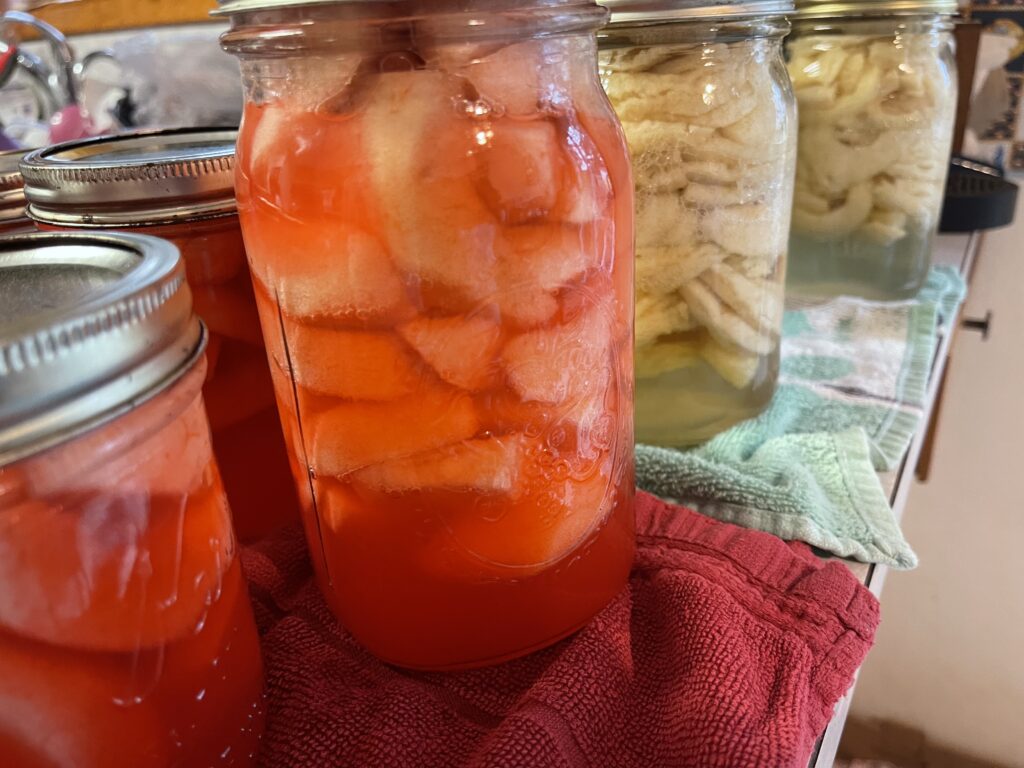 I canned some cinnamon red hot apple wedges, apple slices and also a few jars of apples studded with raisins and dried cranberries, a new recipe from my canning book. I only made 5 pints, but I think I will do a few more because it tastes so good.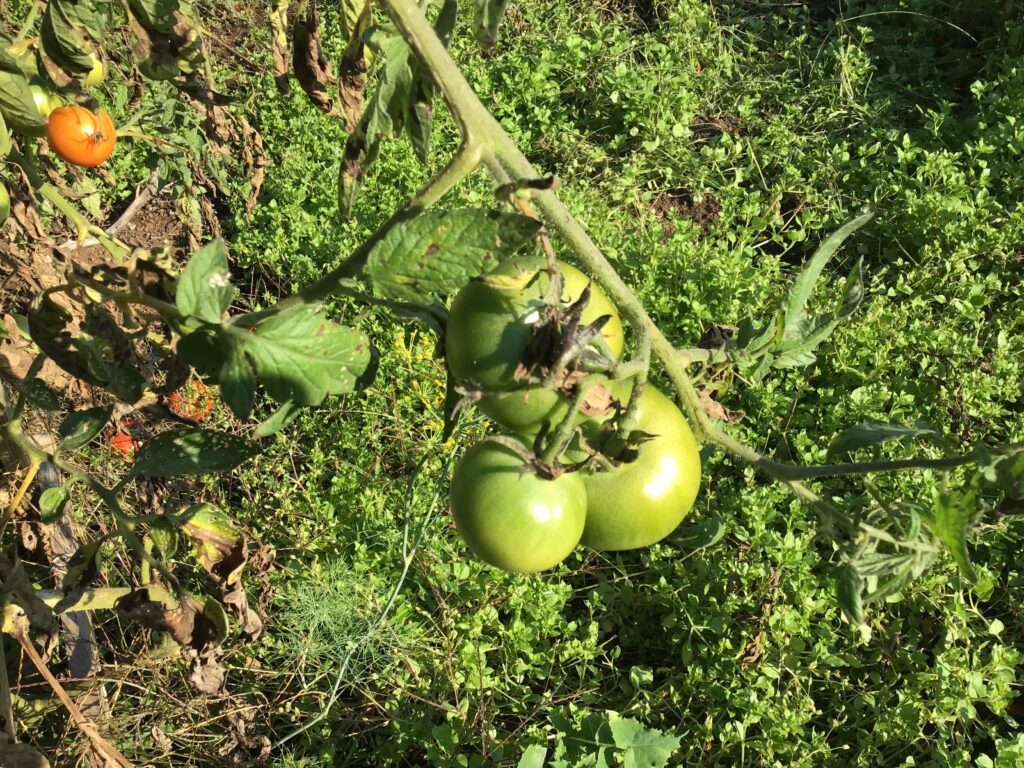 Almost every tomato is now picked, even the green ones. I've pulled many of the bushes and only left a few that still have a few sad and sorry looking tomatoes on them. There are a few on the porch in a box to eat fresh and I'm hoping the few green ones will ripen over time so we can enjoy them at least for a couple more weeks.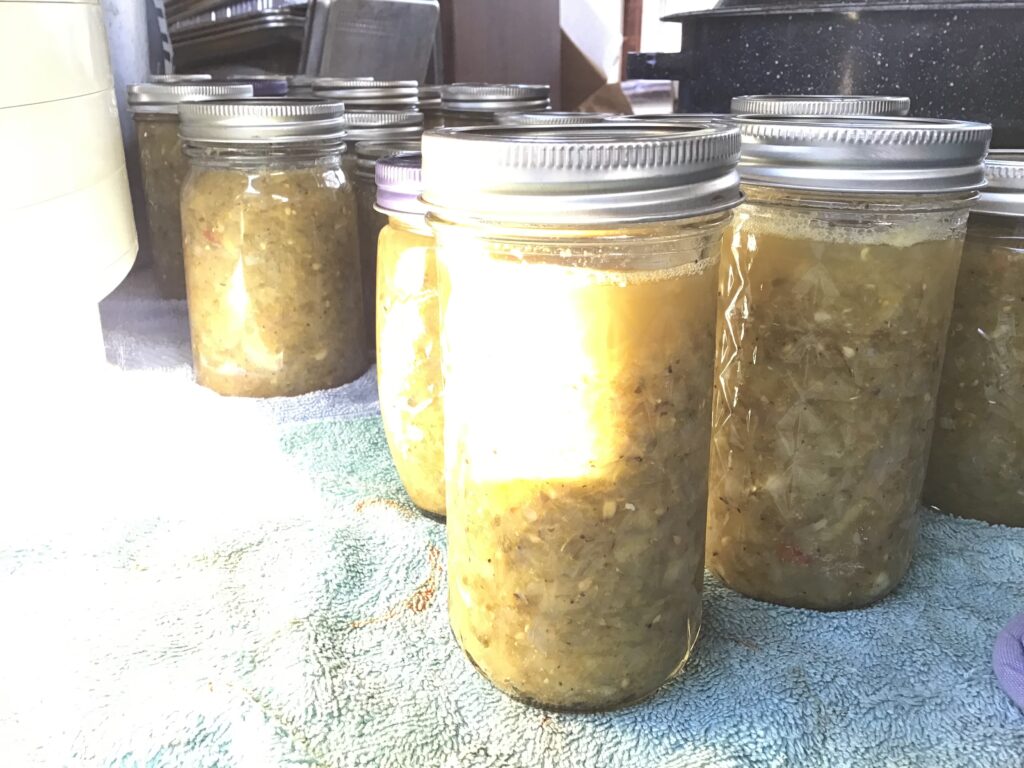 I got my salsa verde canned with green tomatoes.
I tripled the batch because we didn't have enough last year and got 20 jars, a mixture of sizes ranging from a pint and smaller.
I made one last batch of pasta sauce with the entire box of tiny little red tomatoes I picked on Friday. Surprise! I thought I was done with tomato products, but……now I am. I got 3 quarts and 5 pints.
I've picked both broccoli and cabbage from my fall planting. There are a few cucumbers and zucchini left, but not many. Those bushes are looking pretty sad from powdery mildew, a problem we get around here.
I canned some diced potatoes from bags Rob got for a good price. I also have lots of potatoes left to eat fresh, so I made a potato salad one night when we were having company.
I cooked a turkey that I got last year around Thanksgiving. I made broth and canned 7 quarts. I have enough bits and broth to make a batch of soup, as well. I froze some packages of turkey for future use and we ate some.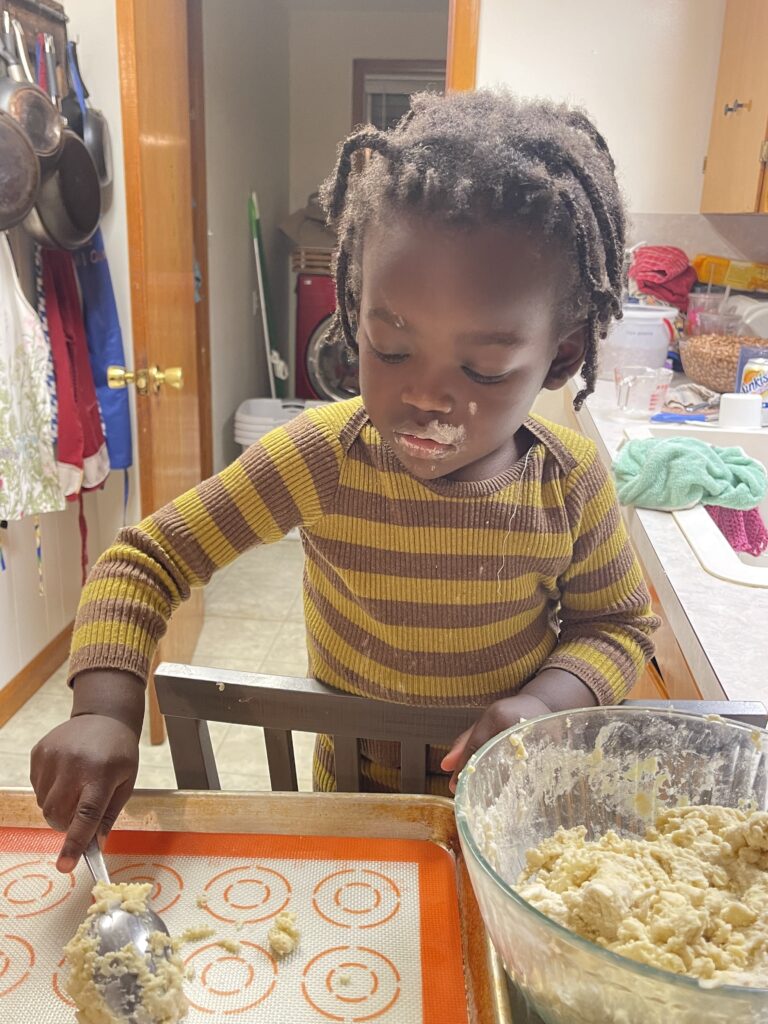 I had lots of help with my cooking. Here, we are making biscuits. They came out good.
This was a week where I was very busy with the garden, canning, and seeing friends and family. We had company one night. A good friend dropped by for lunch one day. She lives out of town and was passing through, and we enjoyed every minute we had before she needed to be on her way.
The wedding last week was fun, but it feels good to put that project to rest and focus on my home life once again.