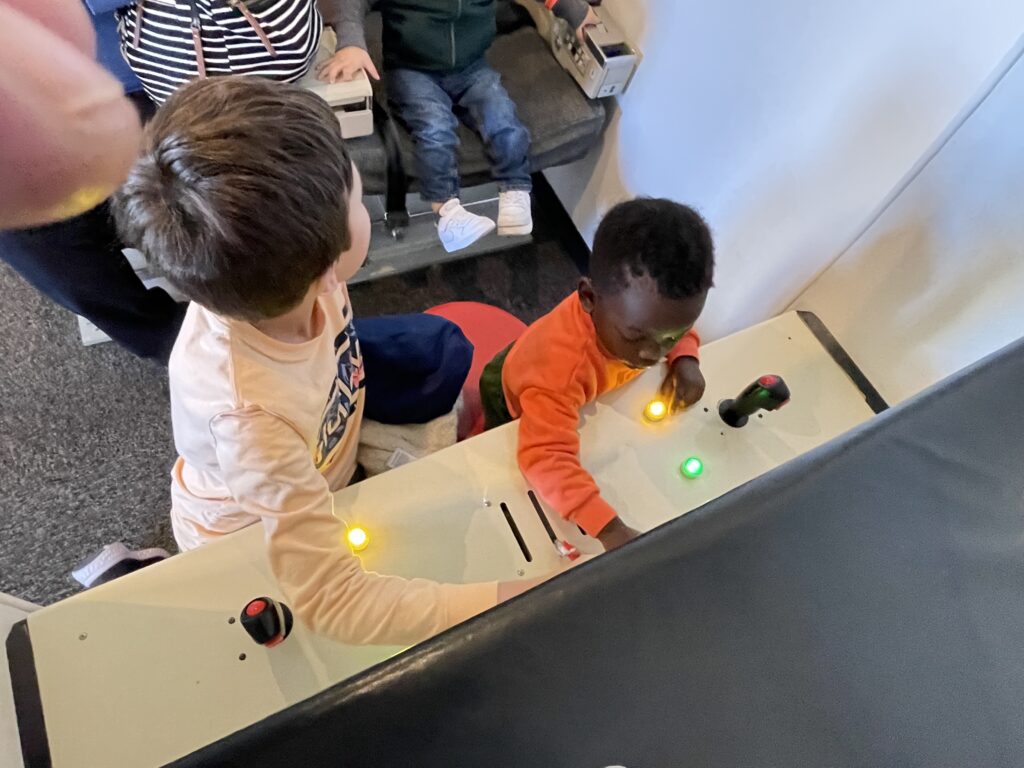 We were delighted to take the boys to the Gilbert House Children's Museum this week.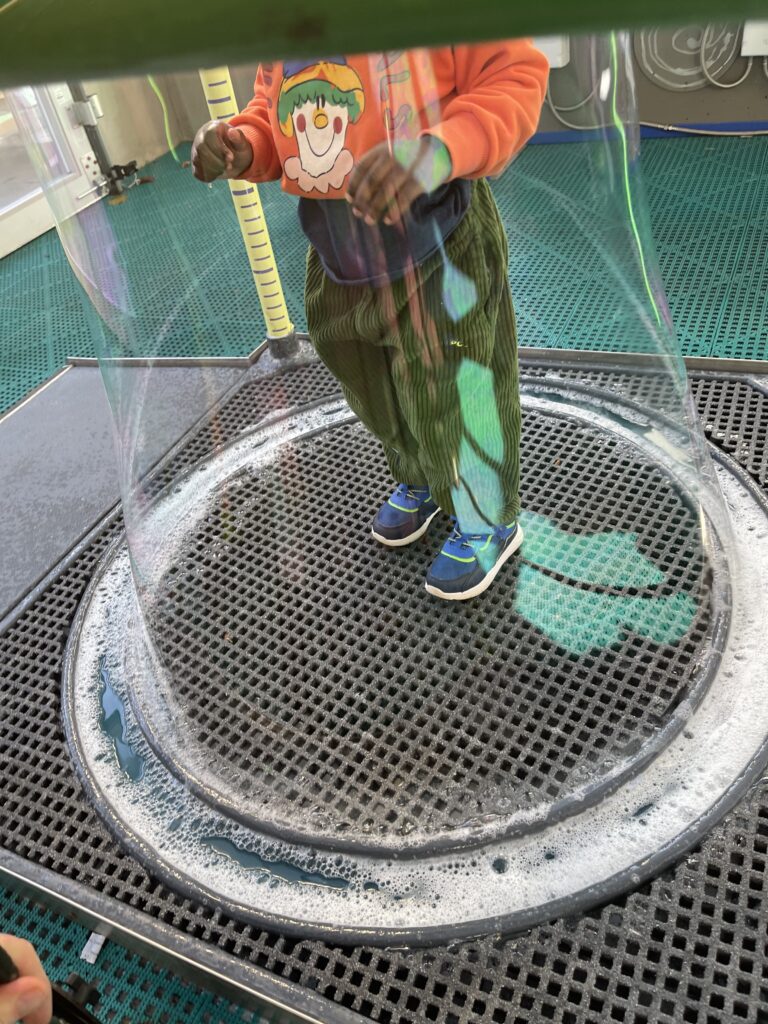 The giant bubble was an especial hit. They could stand inside. There were so many other "bubbly" activities in that area! Rob said it was his favorite place to play in:)
I was able to get a pass from our local library so we got in for free. About 6 months ago, I noticed there were some passes available, but they were always being used by others until last week, at which point I happily snatched it from the shelf and checked it out. You can keep it for 1 week only and there is a huge, huge fine if you don't return it. We returned it. On time.
I will check it out again if I get the opportunity.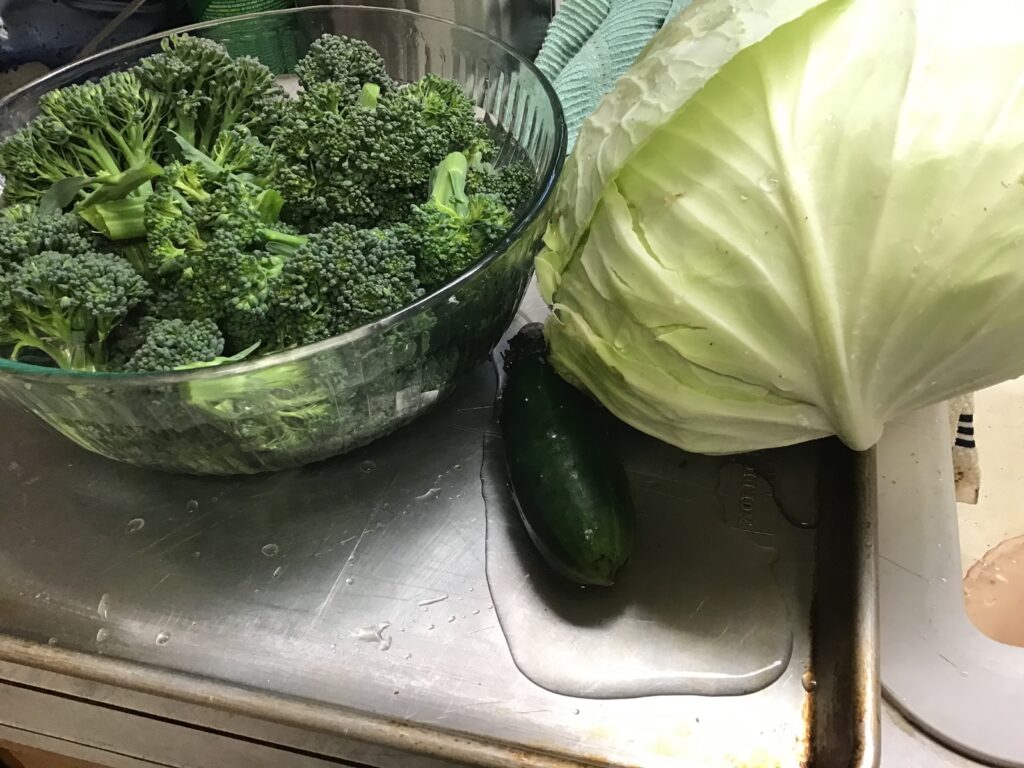 One day I asked Rob to pick a cabbage. Even though it's been very cold and frosty, they are holding up just fine. He surprised me with some really good broccoli and a cucumber, which made a good picture, but the cucumber wasn't very good. He ate what he could of it. The cabbage was huge so I cut it up and shared chunks with family members and had plenty left for me.
We have been down to the YMCA several times this week. We have taken kids with us most times. They all seem to love the pool the most. I prefer the exercise bike. It's so nice to use that membership to its fullest potential and that there's something for each one of us that we enjoy doing for exercise.
It was a fairly quiet week, and I need weeks like that now and then.