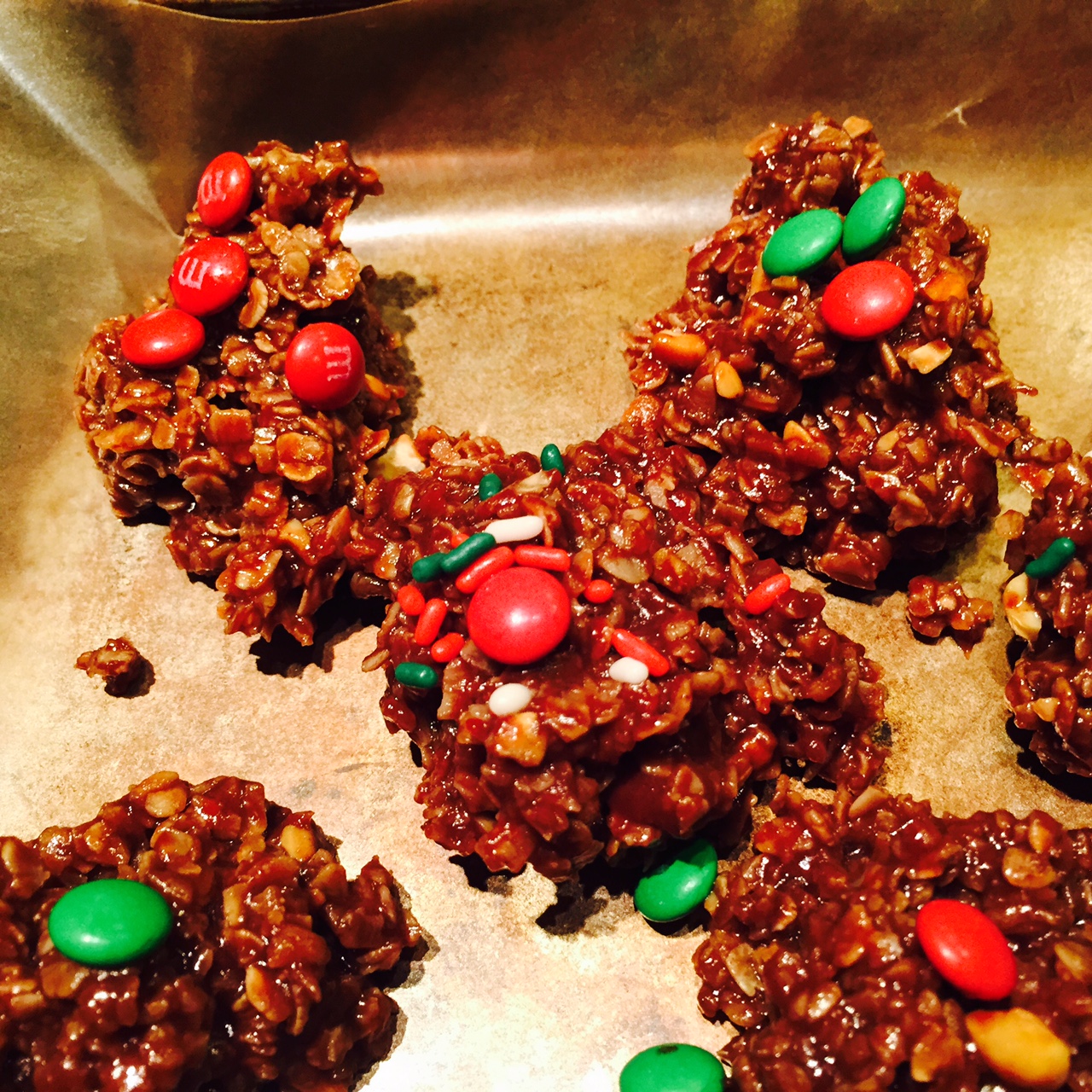 These are so easy to make.  Patsy and I whipped out a batch early Friday morning.  When I packaged them up for gift giving, I put a layer of waxed paper in-between the layers.
1-1/2 cups sugar
1/4 cups cocoa
1/2 cup milk
1/2 cup butter
3 cups quick oats
1/4 cup chunky peanut butter
1 teaspoon vanilla
Boil sugar, cocoa, milk and butter in a large pan for 1 minute.  Add remaining ingredients.  Drop by teaspoon onto a cookie sheet that has been lined with waxed paper. Decorate with sprinkles or mini M and M's according to the holiday it is, or the color scheme you want to match.  We often leave them plain if it is not a holiday.  Refrigerate until set.  Makes 1 cookie sheet full of cookies, if you put them pretty close together.
The amount you get actually varies according to how big you make them.  I've had the recipe for years.  It came from a home-school math book a long time ago.  They are gluten-free as long as you are sure to use gluten-free oats.  Some people cannot handle oats, anyway, no matter what, but I can, so enjoy these occasionally.  I'd check with the recipient if you are unsure if they tolerate oats.