I made a great low-carb recipe the other day for lunch.  It was quick, easy, and tasty!
Here's what I did:
I took my hand-held, inexpensive, veggie noodle maker and twisted a zucchini through the wider side.  I wanted some "noodles" that were thicker, so they would not mush up on me.
I put a little butter in a frying pan, melted it, then added the "noodles" and sprinkled it liberally with garlic-salt.  The kind I use is a grinder, so I twisted the top several times to get a good amount of garlic and salt on the "noodles."  Then I cooked the zucchini noodles for about 3 minutes, stirring only when necessary because I didn't want to break them up.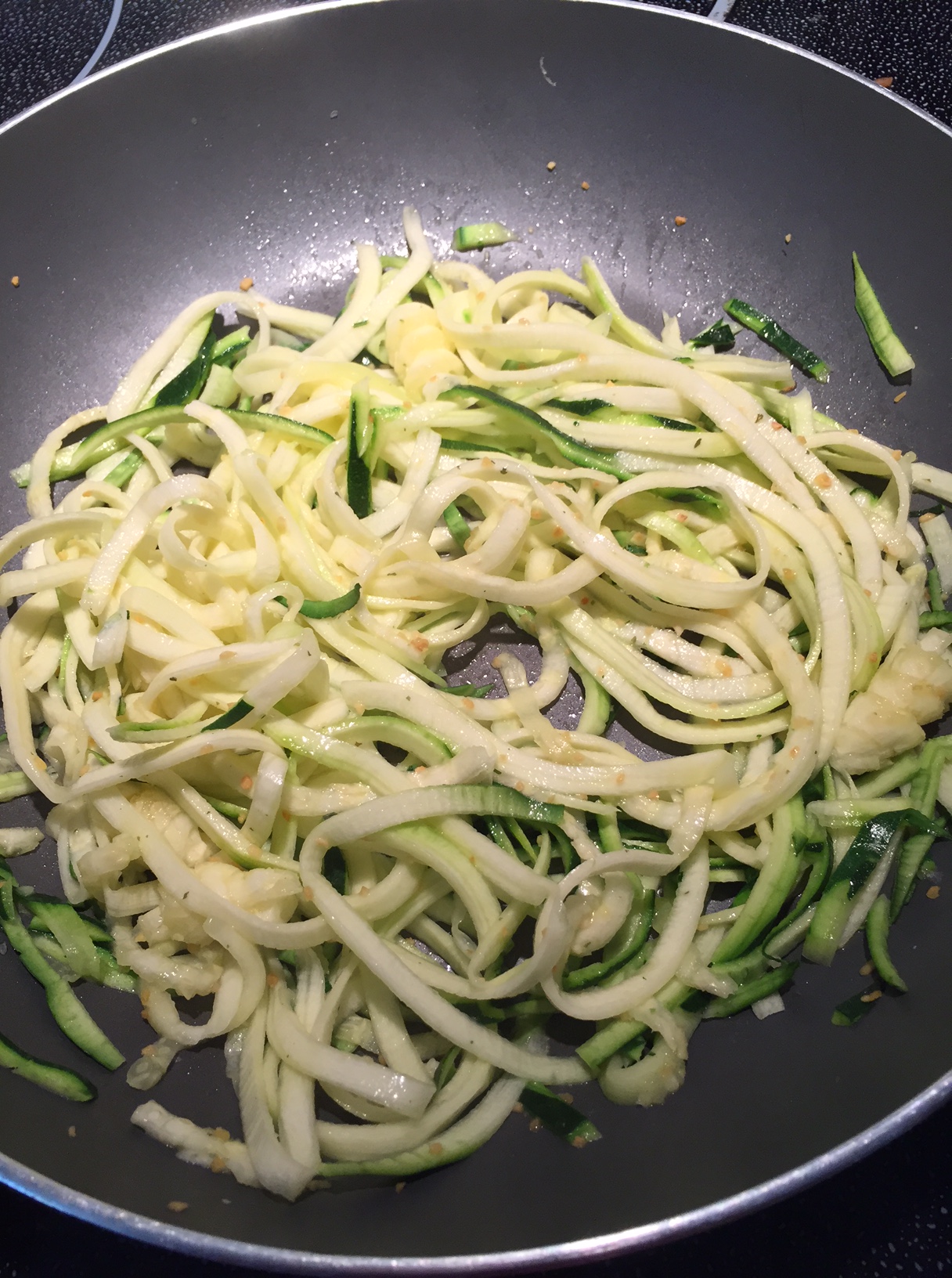 In the meanwhile, I took 3 of the meatballs I had made the other day and warmed them in the microwave with a little marinara sauce.
I put the meatballs and sauce on the zucchini noodles, sprinkled it with Parmesan cheese (more than I intended since a lump came rushing out), and enjoyed my lunch very much.