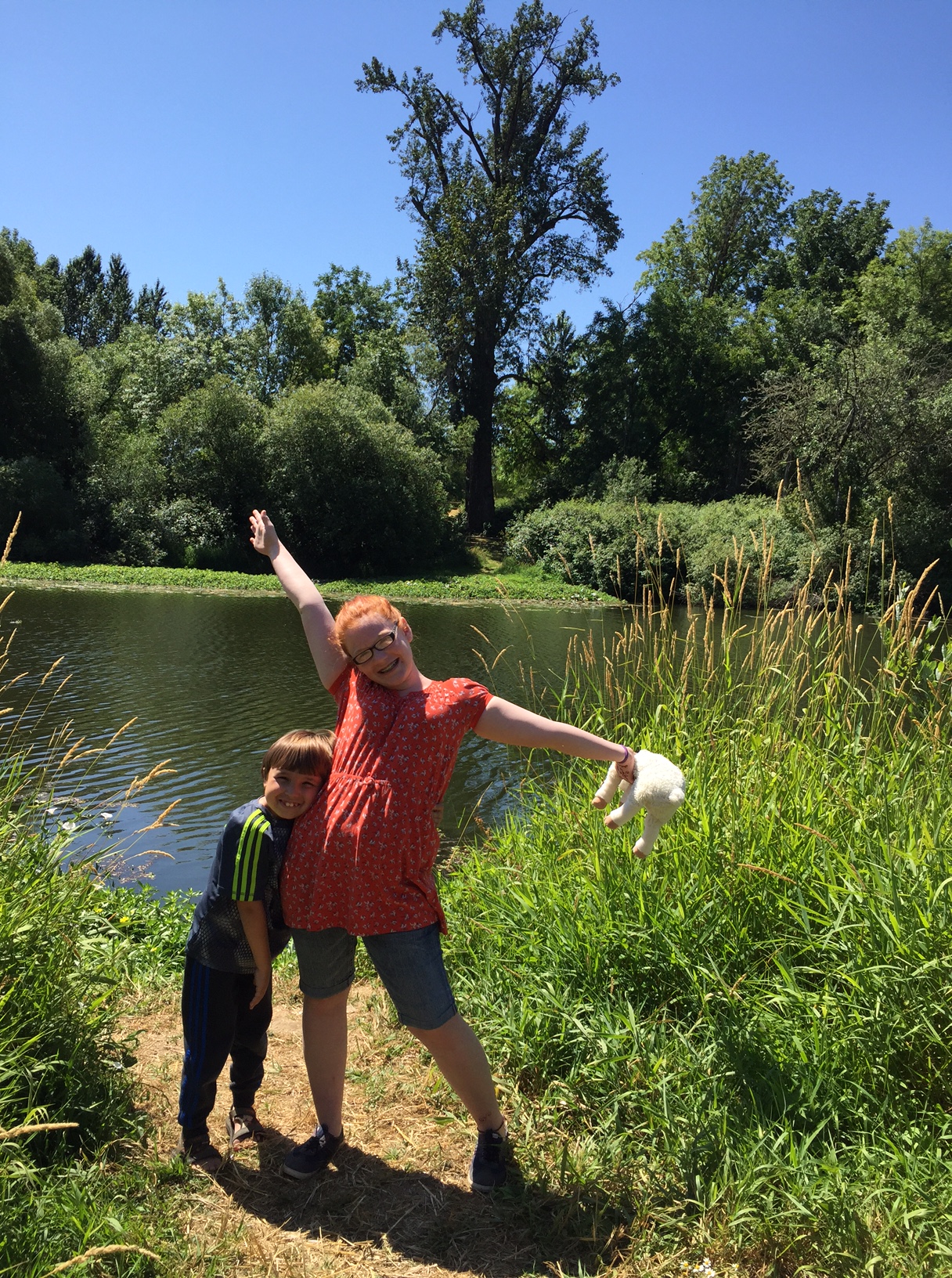 Sometimes, part of saving money is earning money.  It was time for me to roll up my sleeves and get back to work after being on vacation for over a week.  Because Rob, Lovana and Ja'Ana went to high school church camp on Thursday, and Patsy was at camp until Friday, I had some extra time to devote to Jake.  So, I've worked over 8 hours for the past 5 days.  Patsy joined in when she got home. This is the two of them in front of the largest Black Cottonwood tree in the nation.  It's at Mission Bottom State Park.
It was a good thing I had spare time, because his mom and dad had a huge job in front of them, along with my sister going to work several days.  (Brother-in-law is a college professor, so is off for the summer–but he was gone an entire day, helping transport the youth to camp, and worked on the project all day, every day).  They were told only a few days ago that the contractors were showing up Monday morning for a huge remodel they have had planned for quite some time.  It was "we are not sure when we'll start"—then "actually, we'll be there Monday at 8."  So, their entire kitchen had to be emptied.  And, the family room.  And the living room.  And the dining room.  But, wait.  The garage had to be totally cleaned so that there was somewhere to put it all.  And, a little kitchen and living area set up out there for them to use during the remodel.  What a job!!!  They have been working every spare minute since they found out.  When they left my house around 3 today, they were going home to tackle it and finish it–no matter how long it takes.  I kept both Michaela and Jake for the night tonight.  We are heading for the zoo first thing in the morning.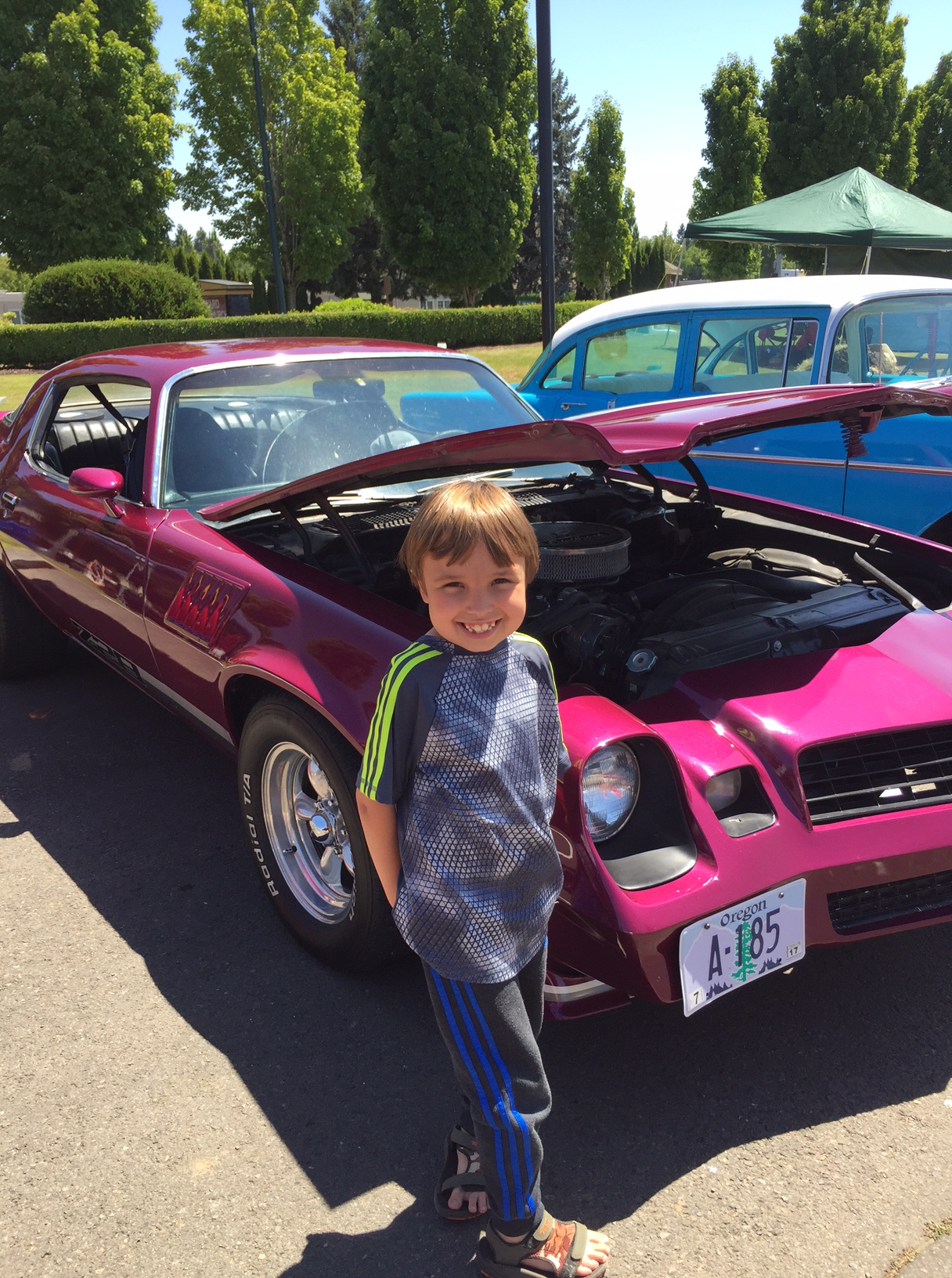 I'm planning another post on how I've kept Jake busy while helping him learn.  We've been working on handling money, reading, chores, and more.  We've done too many things to put down here right now, but one highlight was a classic car show we happened upon.  It was in a church parking lot and was entirely free.  He LOVED it!  The purple one was his favorite.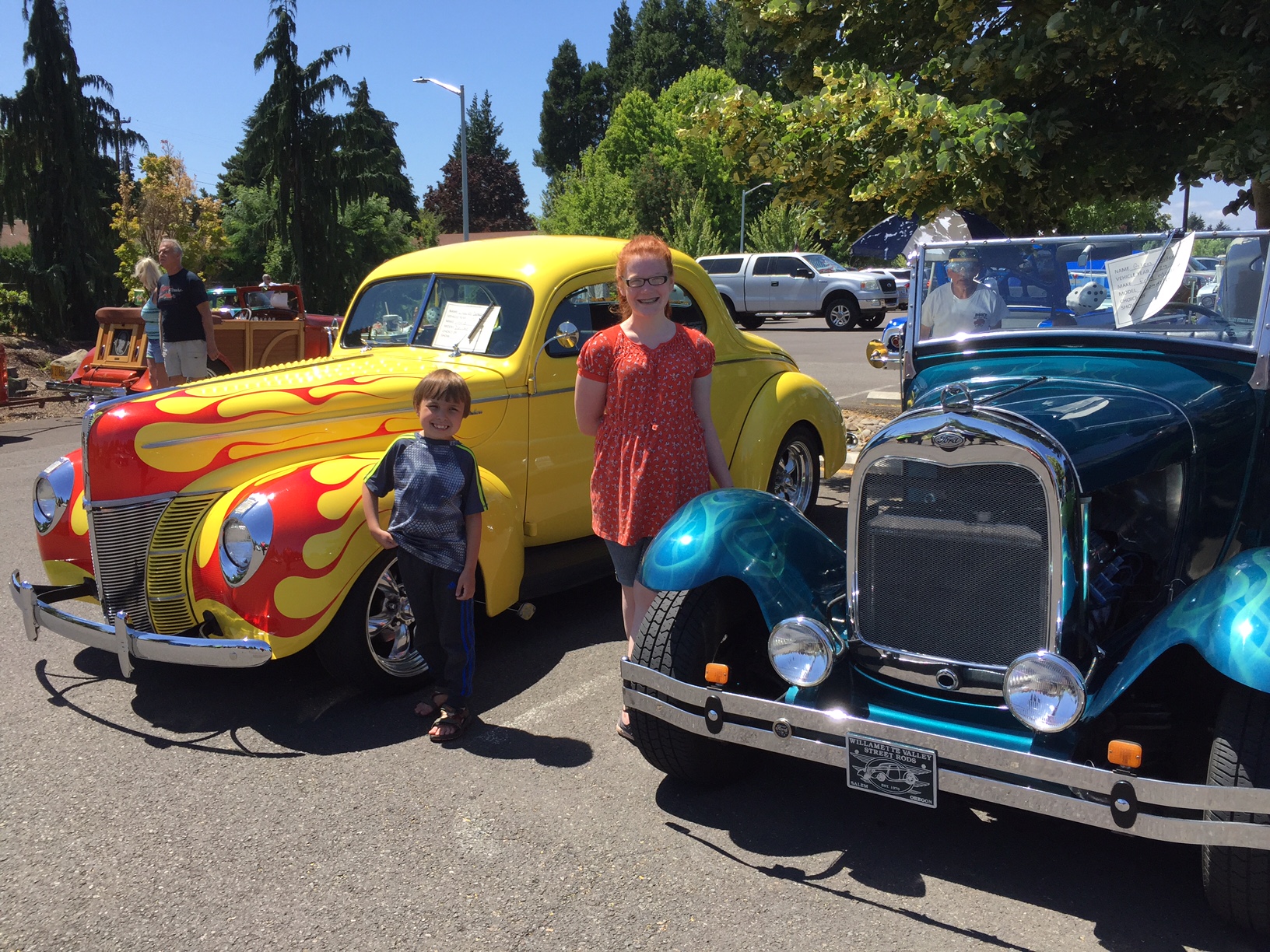 So did Patsy.  I was so glad we stopped.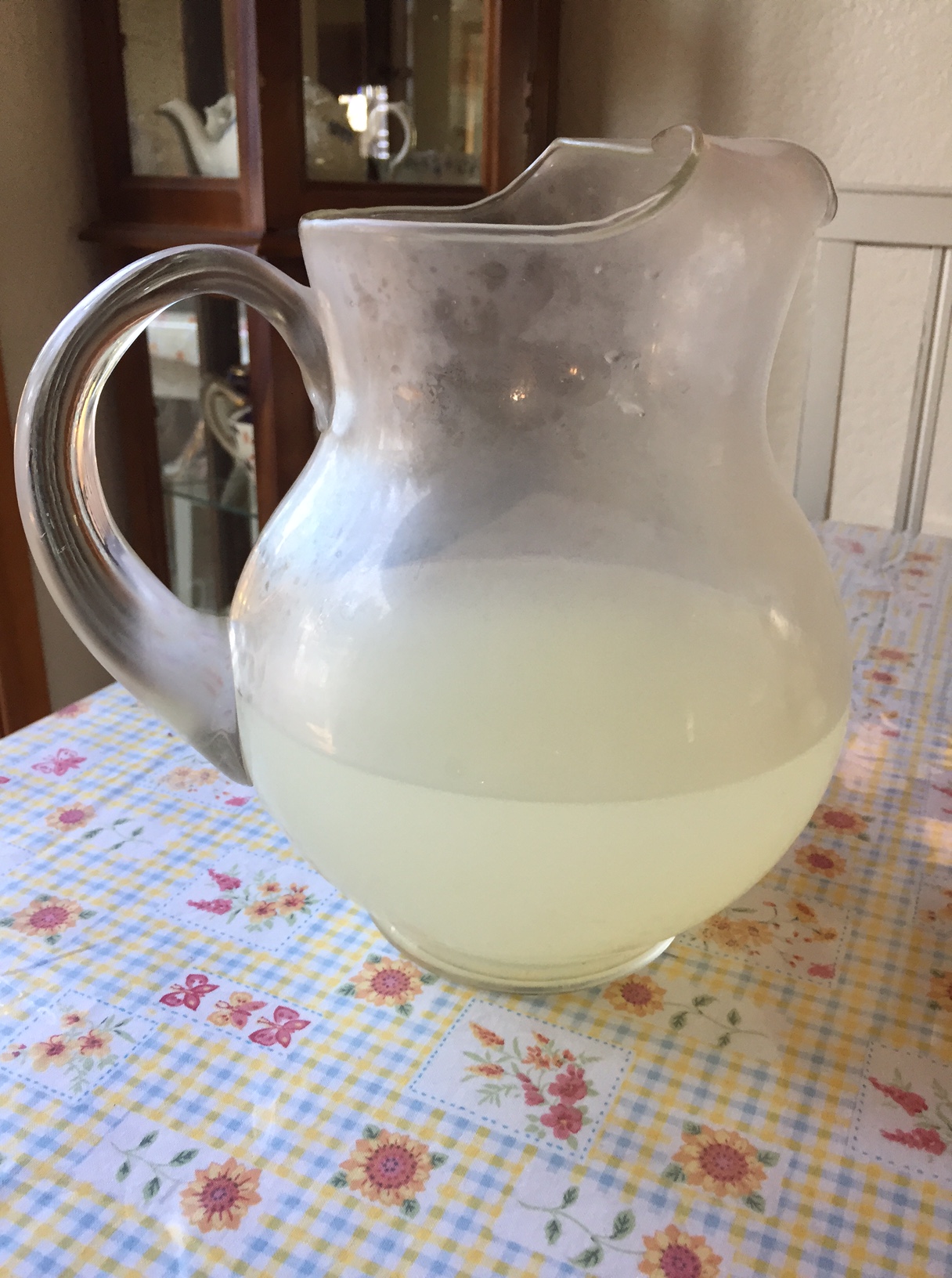 We had a family BBQ today, here at my house.  I bought a $1, 2-litre container of seltzer water, and Patsy made lemonade from bottled lemon juice, sugar and water.  We got some Bugles for $1, and a package of Paw-shaped Cheetos for under $2 at Winco.  I made lettuce salad, since I have so much growing in the garden.  I also made garlic green beans from the beans I picked.  Others brought fruit salad, potato salad and ice cream.  I barbecued.  Yes, me.  Rob is not here.  Amazingly, it turned out!  Because I don't barbecue, as a rule, I checked it too many times, so it took longer than usual, because I was lifting the lid too frequently.  At least nothing burned.  I did a package of drumsticks, with just Lowrie's seasoning salt on them.  I marinated 3 chicken breasts in home-make teriyaki sauce.  Last, I bought a bag of frozen, easy-peel shrimp and made kabobs with them.  I put home-canned peach-mango salsa on them for about an hour and barbequed them for only about 5-6 minutes.  Of course, there were a few hot dogs for Michaela.  I purposely made extra and sent it home with people.  Even with all that meat and shrimp, I was well under $20 for my part.  That gives me a huge sense of satisfaction.  It tasted great, we had a great time of visiting, and we could hardly have fed 2 people at a restaurant for what I spent.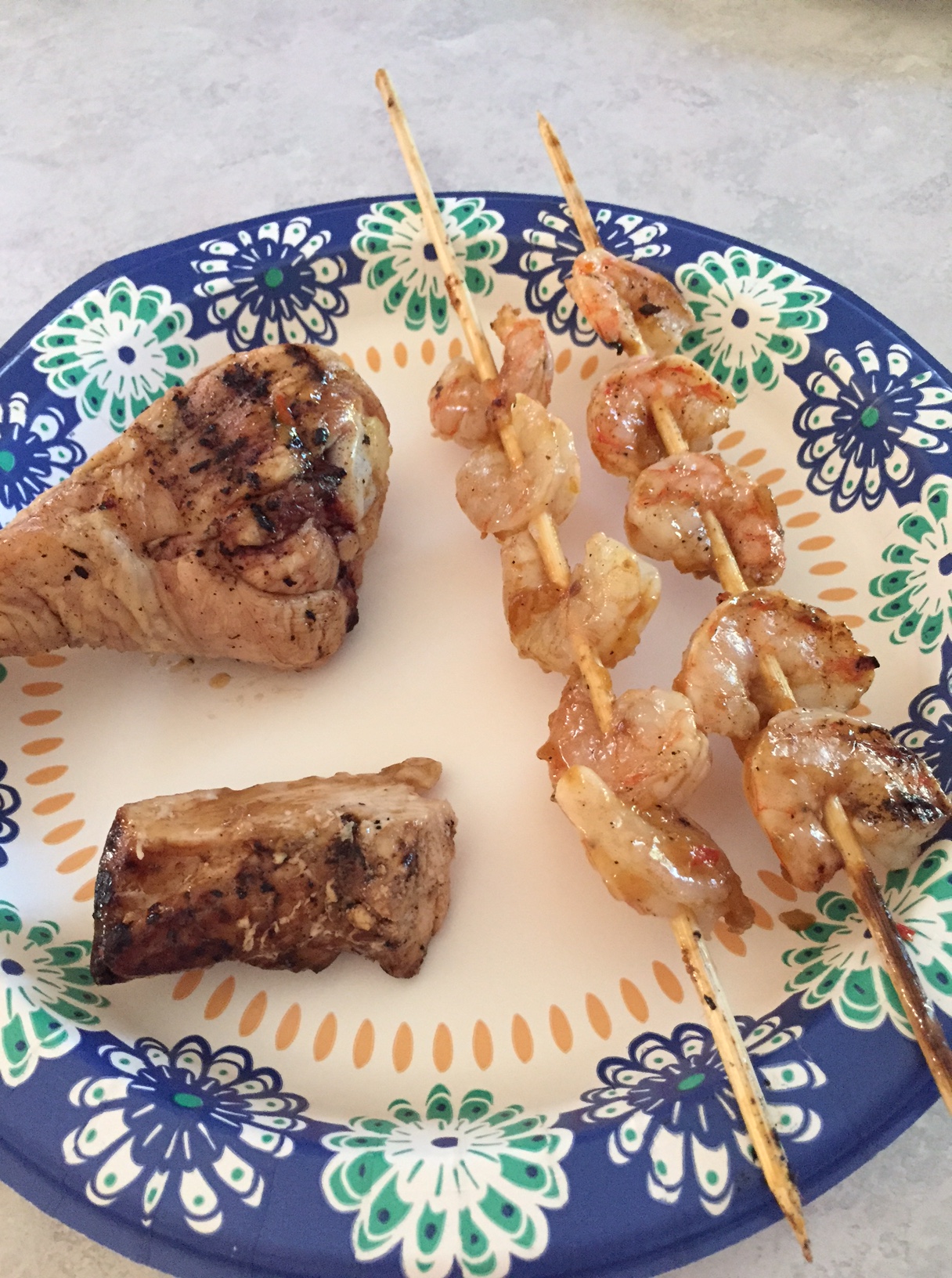 Although we were celebrating birthdays, we decided to keep it simple and not have cake.  We enjoyed ice cream, a true summer treat.  Since lots of the family members are away right now, it was a smaller-than-usual crowd, but we had a really nice time visiting.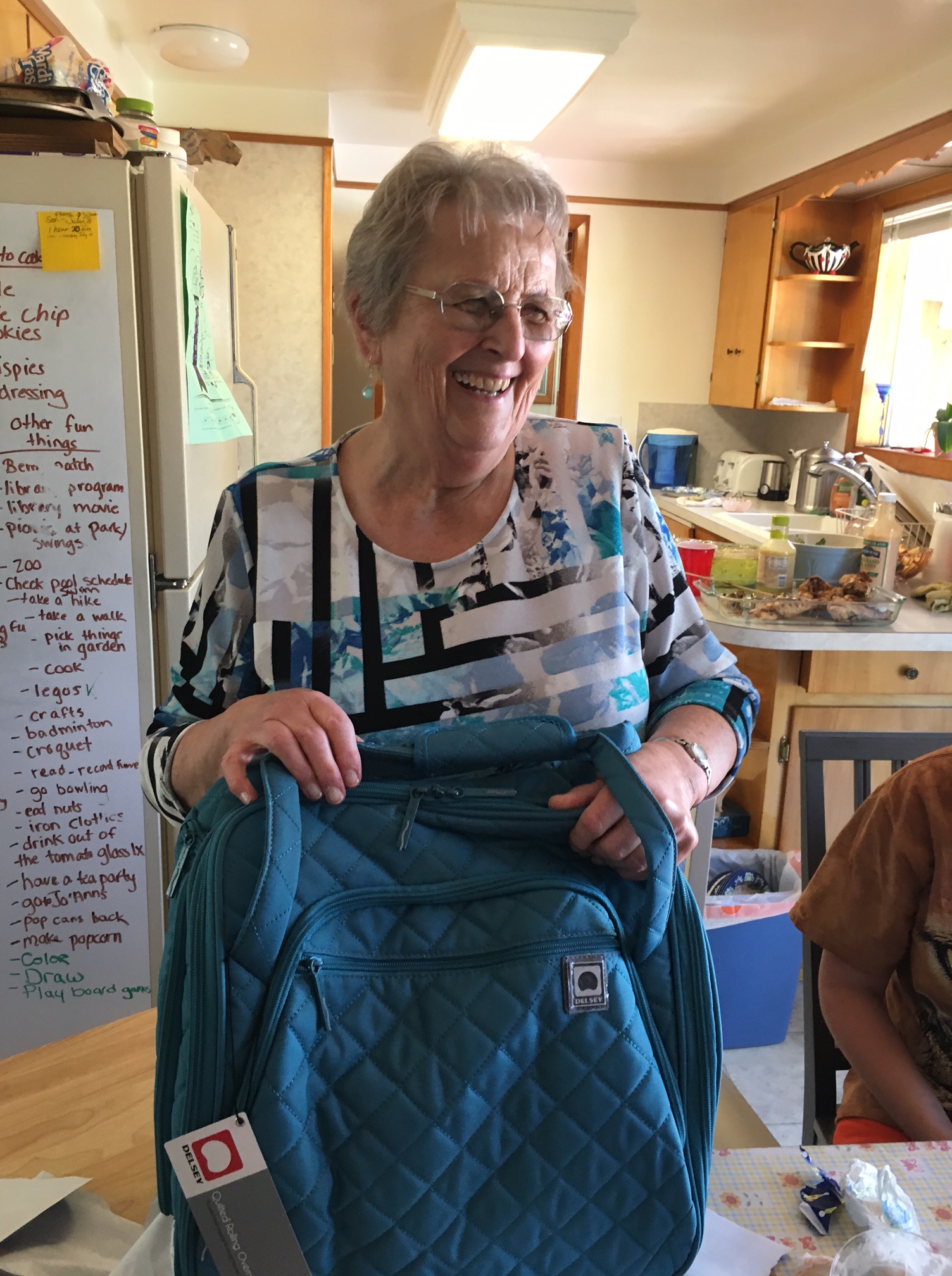 My mom liked her gift.  We all went together on it to get her what she wanted.  (It's an overnight bag).
I harvested some green beans from the garden.  I had hoped to can on Saturday, but there weren't enough ready.  We have it planned for Tuesday.  My mom and aunt, Michaela, Jake, Patsy and myself can all be here Tuesday morning.  It's  a tradition in our family to have bean-snapping parties.  I can remember many times in my childhood with my grandmas, sisters, my children, and myself all snapping and canning like crazy all day long.  It is always more fun to do big jobs together.  I will not have enough ripe beans for an all-day party, neither do I have a family large enough to eat that many beans anymore.  So, I planted fewer beans than I used to.  We should still have lots of fun.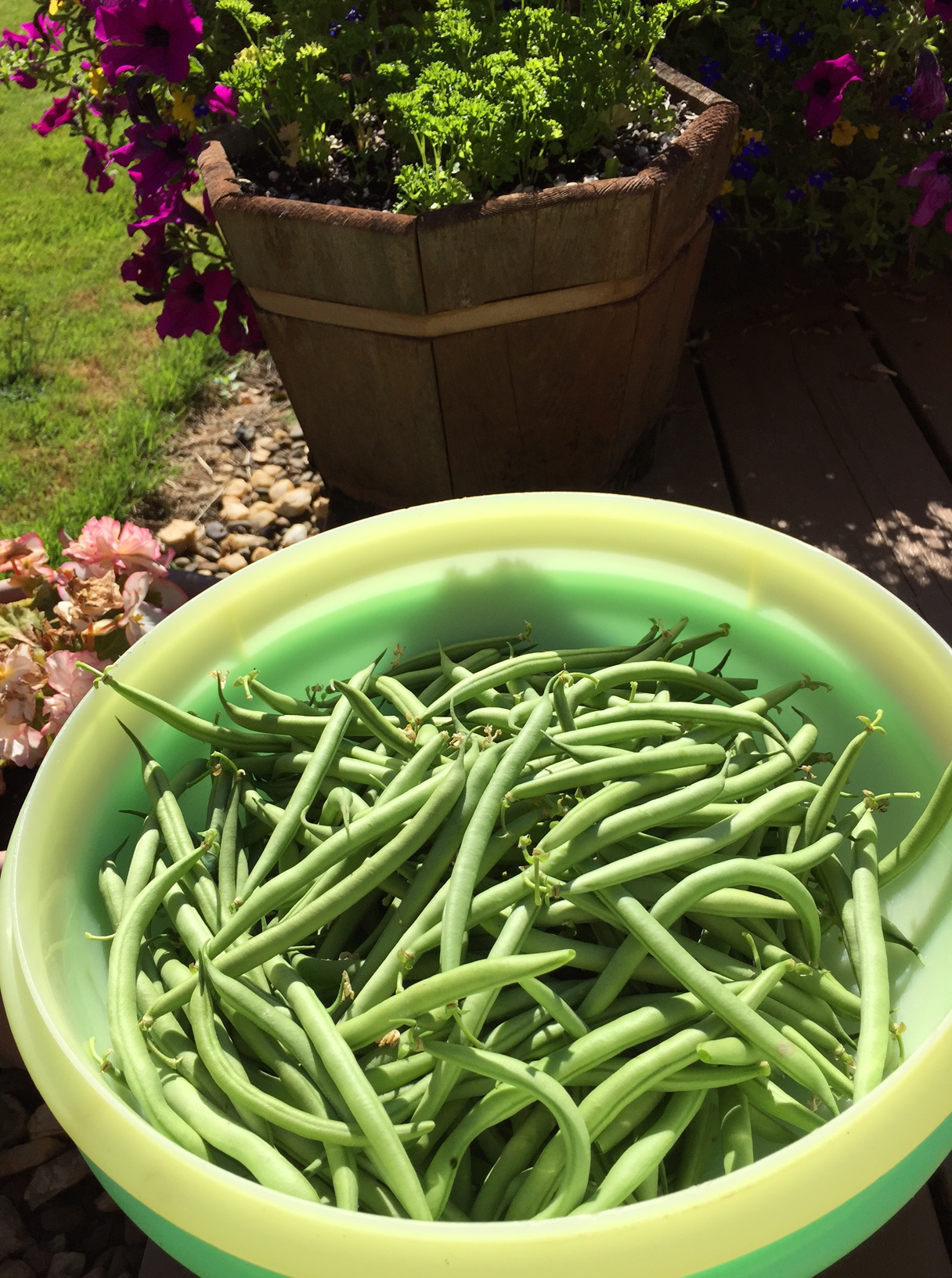 I also harvested and used zucchini, cilantro, green onions, lettuce, broccoli (or should I say Lovana ate it–oh wait, I got about 6 tiny flowerets–she ate the rest–I'm talking all the broccoli from 5 bushes)  That's getting to be a family joke.  I really don't mind.  I mean, come on, the girl's eating veggies!  I got a few snow peas, too, from the new planting that's just starting.  A few of the new seeds I recently planted are popping up now.  I hoed and weeded in the garden.
We have been going to the summer reading programs at the library.  So far, we've checked out books, gone to the movie "Sing," watched a juggler, and received several prizes including a ticket for ice cream, a Trail Blazer game, a fair ticket, a ticket for a free book at the party at the end of the program, a bookmark, and a child's meal at Izzy's with purchase of an adult meal.  Both Patsy and Jake have also received tickets for their efforts and may win another prize, but also may not–there are a few raffled prizes available.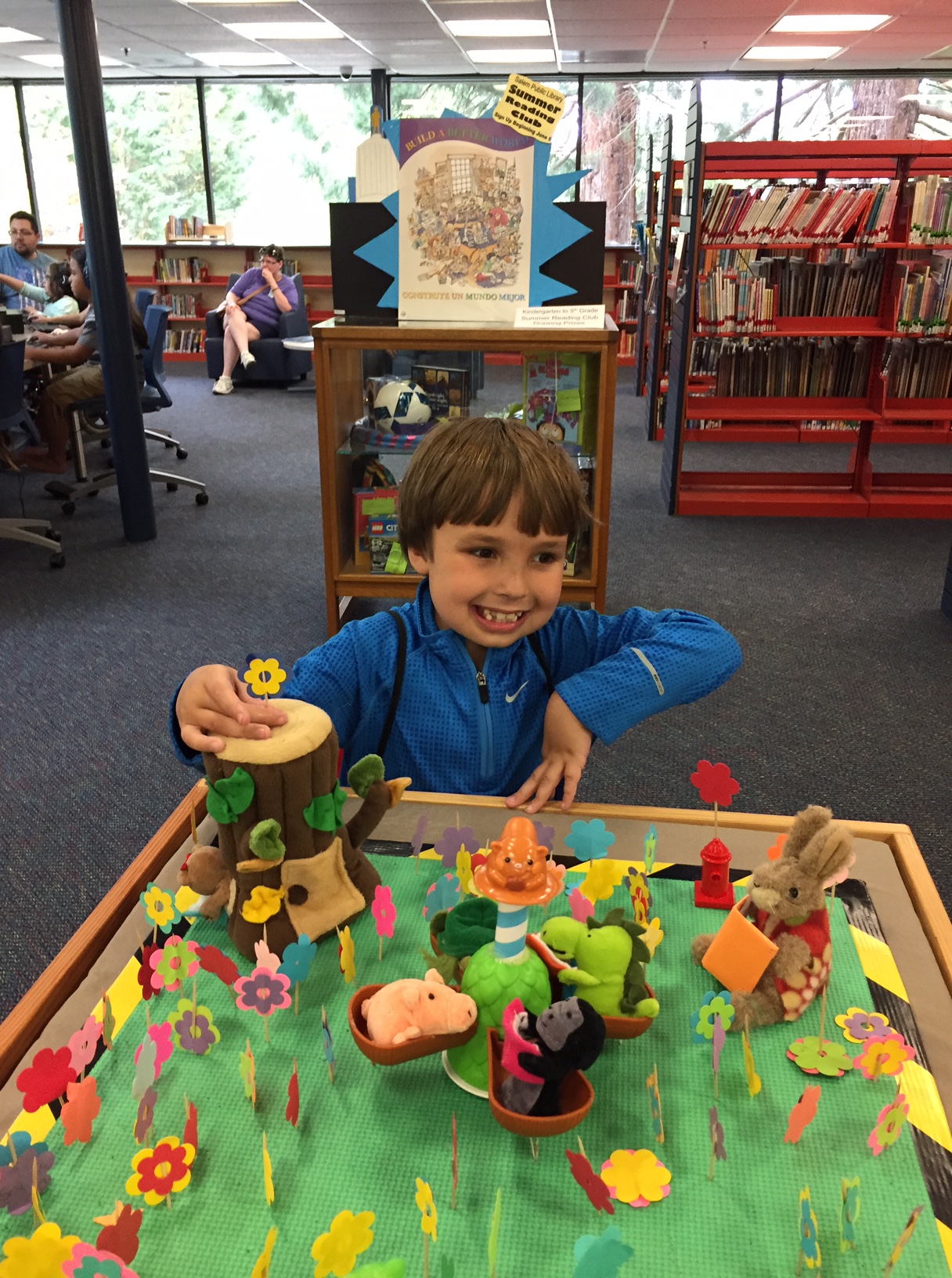 He got to "plant" a flower for his efforts in the summer reading program.  I hope your week went as well as mine did!