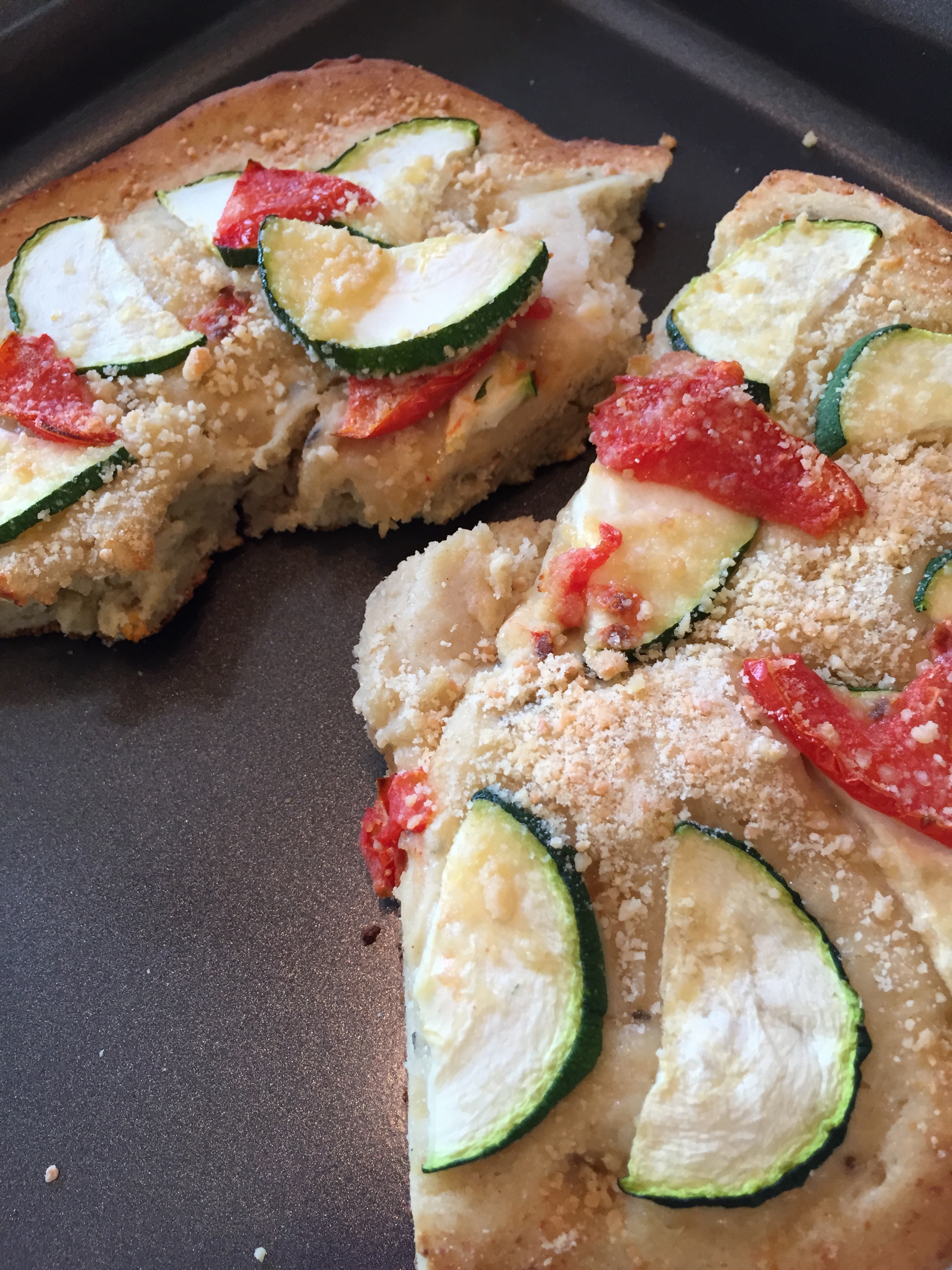 Yesterday, I spent several hours cooking with a young friend of my niece.  She is only 17, and has been told by her doctor to stop eating gluten.  They also want her to eat only a small amount of dairy while they figure things out.  So, because they have not eaten this way before, her mom wasn't sure what to make, and she wasn't either.  So, she asked for a little help.  I love to cook, and never eat wheat, so jumped all over the opportunity.
The first thing we made was focaccia bread.  The recipe was from a book called "The Gluten-Free Bible" that I've had for several years.  They have you put zucchini and tomatoes on top, and sprinkle with Parmesan cheese.  She only put the tiniest bit of cheese on hers.  I put too many toppings on mine and it was a bit moist under the zucchini, but still good.  When I've made this in the past, I've focused on the cheese only, and have never put any tomatoes on it before.    It came out great, and we each had one when we were done.  We used the Pamela's flour mix for bread for this one, and I sent enough home for her to make it again if she wants to.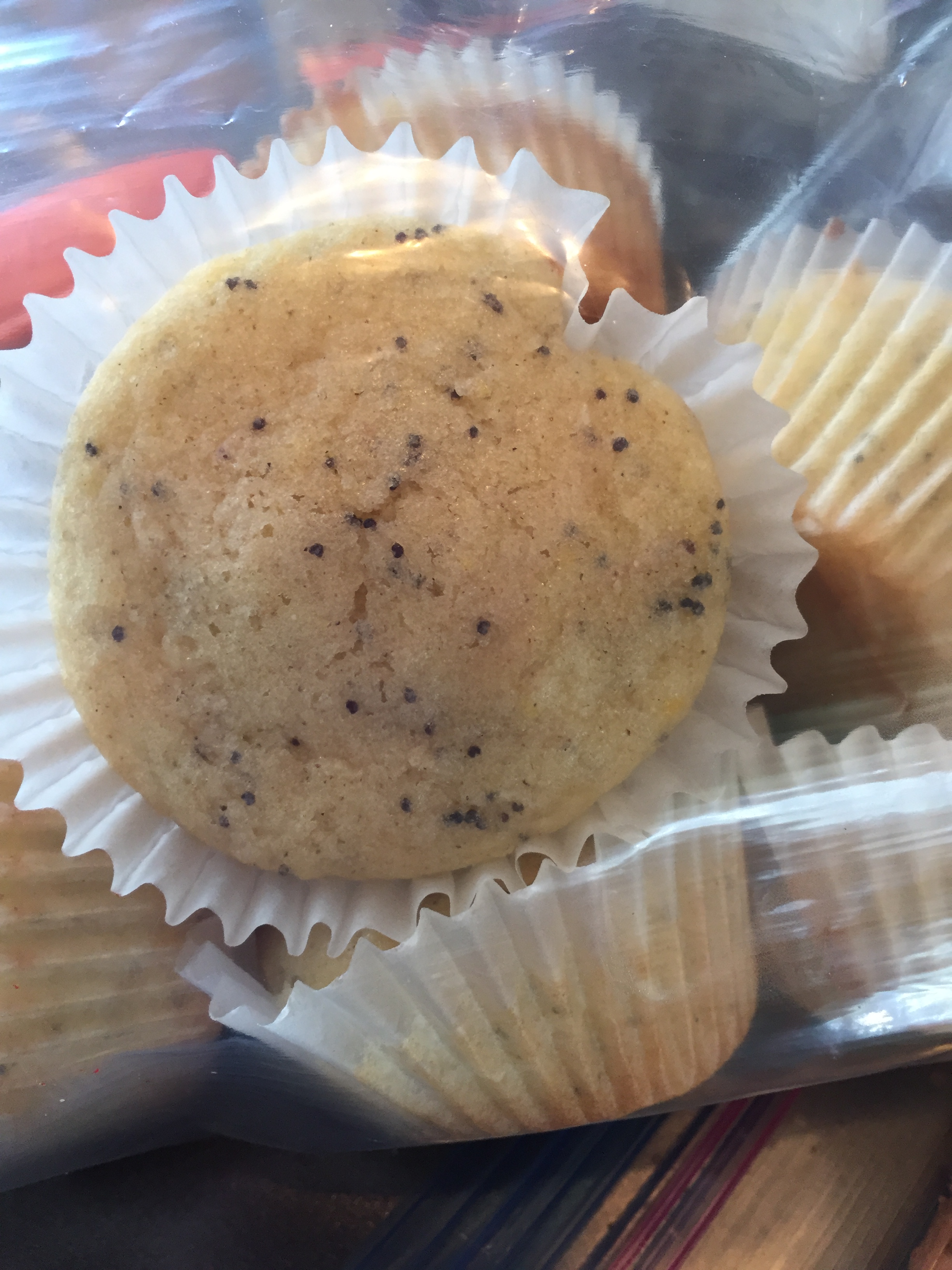 The second thing we made was lemon poppy-seed muffins, from the same cookbook.  I've made them before, and they turned out great, as usual.  We did not put glaze on them.  For these muffins, we used the Bob's Red Mill 1-1 gluten-free flour blend.  Again, I sent home enough for her to make them again or to make another item.
The third thing we made was cookies from Gluten-Free and More magazine.  They were made using sunflower seed butter, cocoa powder, an egg, and some brown sugar.  Yum!  This was a new recipe that my friend had tried, and it was delicious, so I wanted to make it.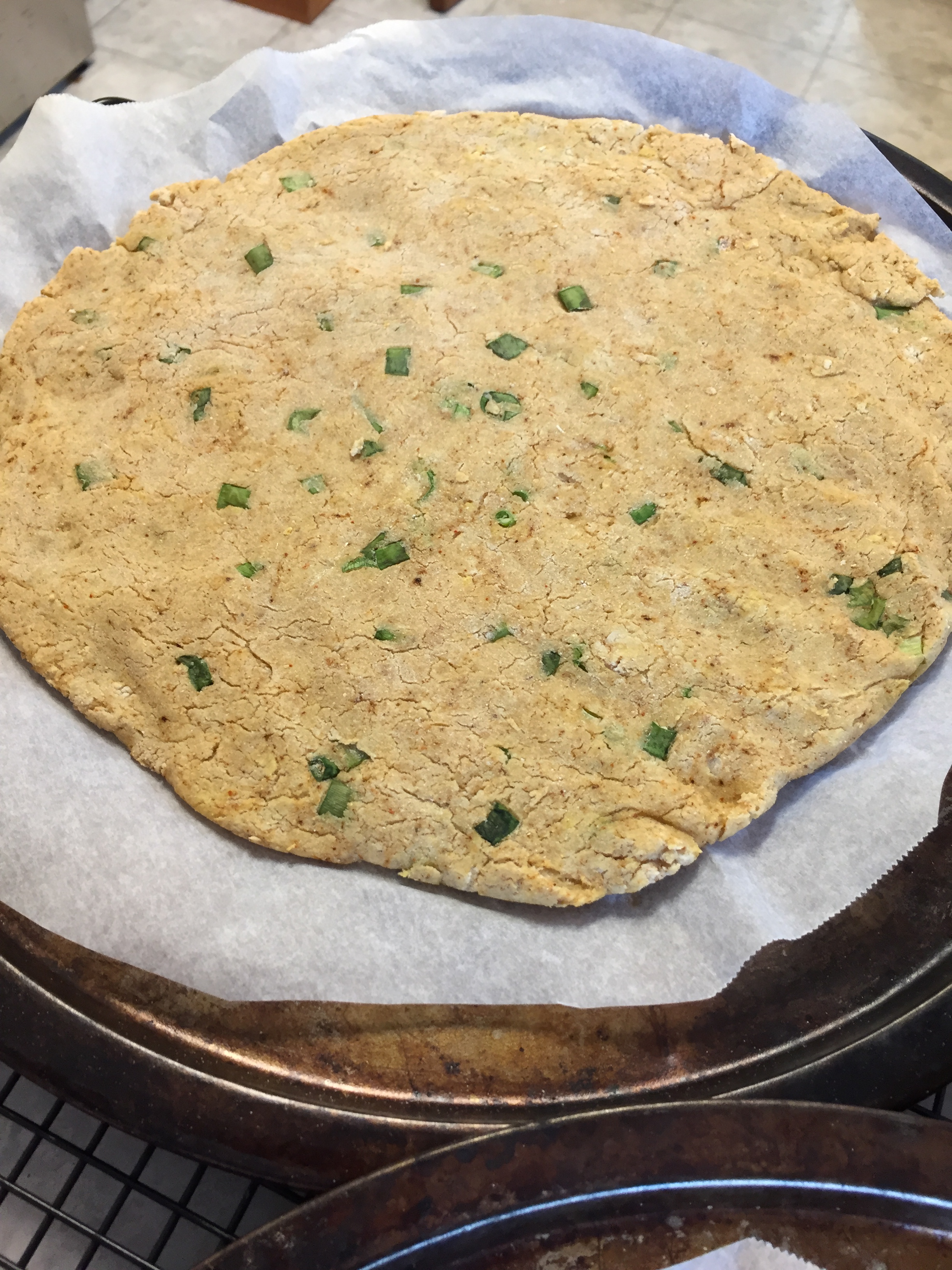 Last, but not least, we made a masa crust for a taco pizza.  I got this recipe from Eating Well  magazine and tore it out a while back, but hadn't tried it yet.  Basically, we mixed the 1-1/2 cup masa flour with 2 eggs, 1/2 cup water, 1 tsp.garlic powder, 1 tsp. Chile powder, 1/2 tsp. salt and 1/2 cup green onions and patted it out on parchment paper. Then, we baked that at 400 degrees for 10 minutes.  We fried up some hamburger with taco seasoning, and I took her home with her crust and taco burger and all her other food items from the day to eat as she wished.  Later, at our house, Rob spread refried beans, the meat and cheese on ours and put it back into the oven until it was warm and the cheese was melted.  Then, the recipe calls for taco toppings such as tomato, lettuce, salsa and avocado, but he just ate it plain.  When I got home from my errands, I had some and it was extremely good, even warmed up in the microwave (even cold) and we will make it again.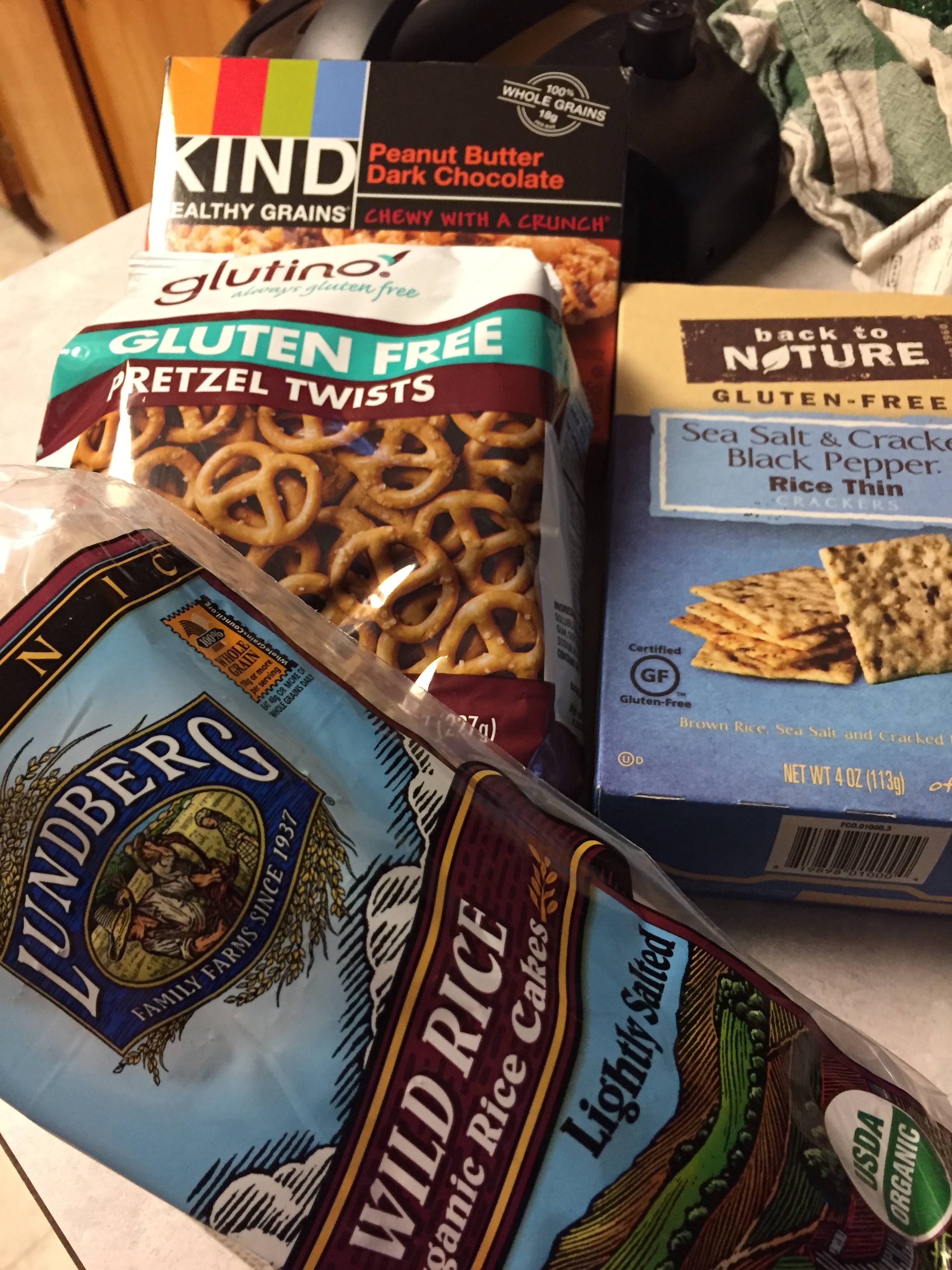 It was fun to try some new recipes with Kim.   We talked about snacks that she could buy to take to school and how important it is to clean the counter of crumbs before she cooks and many other things.  There are so many good options available now that there is no need for anyone to feel deprived, but it's just a matter of figuring out what works for each individual.   I anticipate that we may cook again another day!  When the day was done, I loved that I had dinner for us, and some goodies for a few days.  Now I'm on a roll and want to try some of the other recipes I found while planning for our cooking day.  No worries….Easter is Sunday and I will cook a couple of things for that.