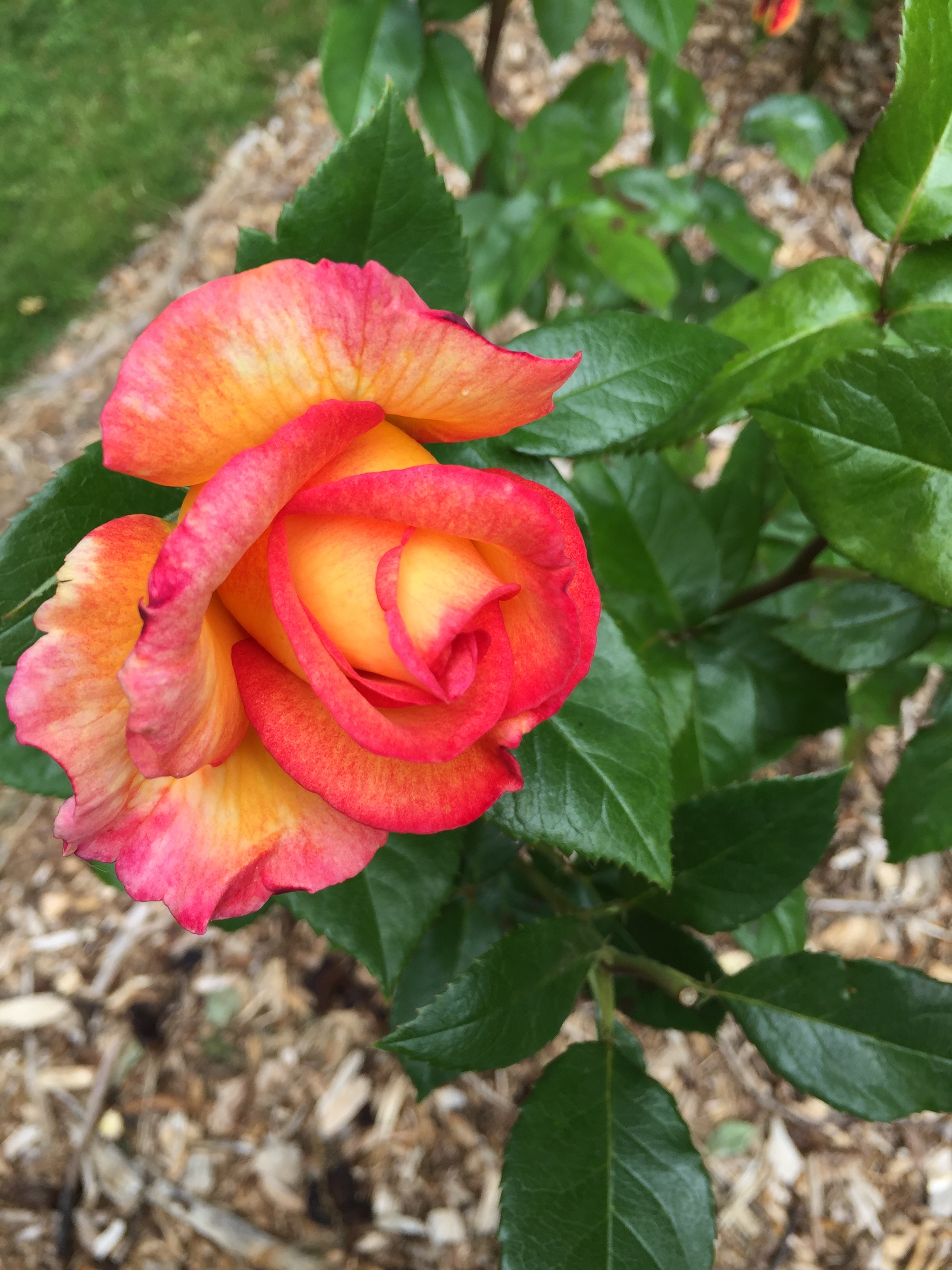 I met up with a friend and went for a walk at a nearby park, which had a beautiful rose garden.  We admired the roses, walked a long ways around the huge park, then took off across town to a coffee shop she knew about, where she bought me a sugar-free Italian soda.  I had a great time, and really enjoyed the coconut Italian soda, which I had not had before.  I thought it was a great thing to do with my first day off from teaching homeschool!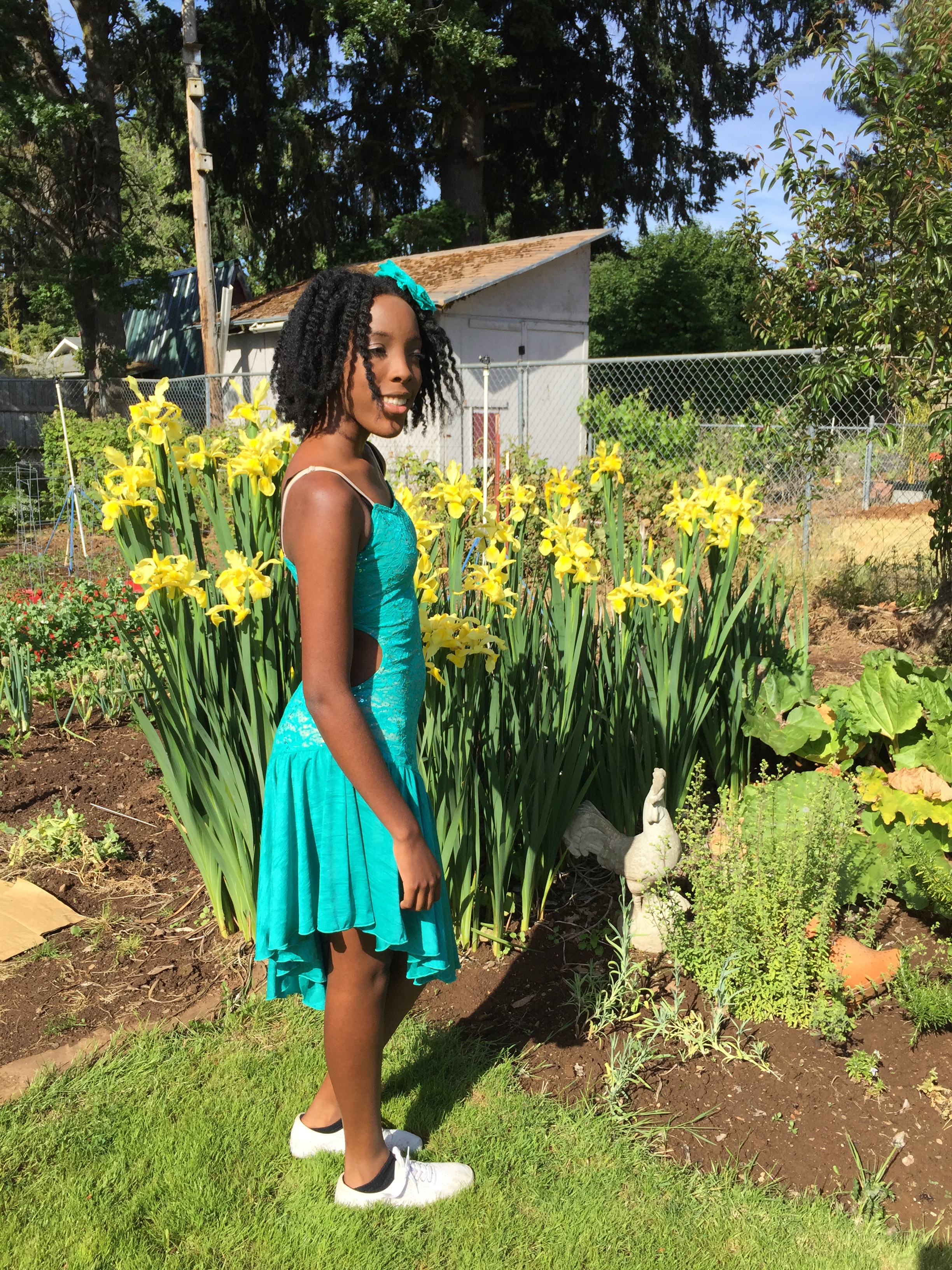 Ja'Ana had her last dance recital last night.  She does tap.  It has turned out to be her favorite kind of dance, after trying many kinds over the years.  The recital was lovely, and very tasteful.  The frugal part, you may ask?   Unless Patsy decides to take dance again, we are done paying fees for lessons, costumes, and gas to get to endless classes and rehearsals!  She has had 2 years of dance in the past, but did not want to continue.  Every one of the 6 girls had an opportunity to take dance, and most of them did it for several years.  That's a lot of shoes, tights, bobby pins, costumes and leotards.  But, it's bittersweet, because I've loved having them in dance!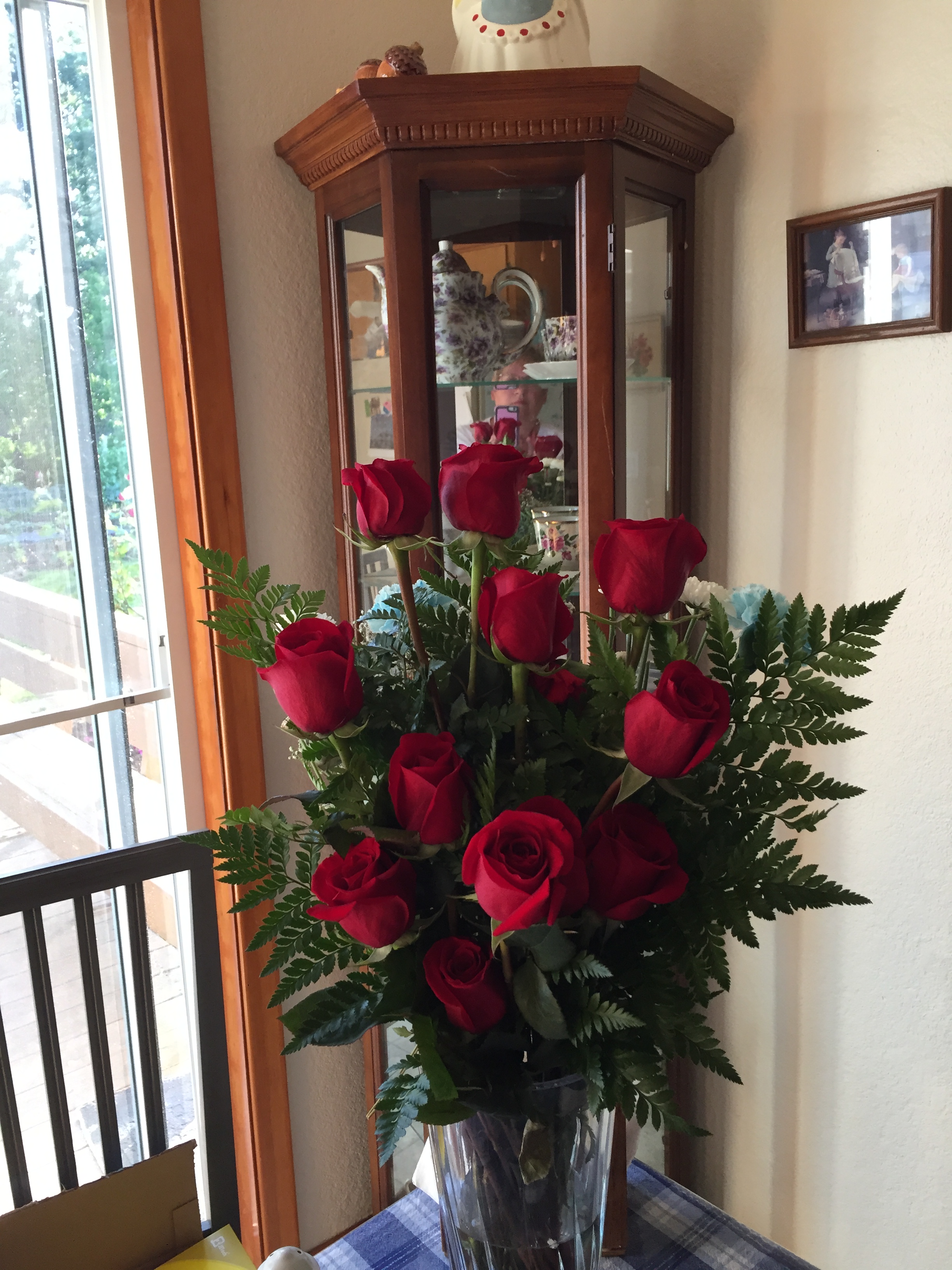 They gave her a lovely bouquet of roses because she is a graduating senior.
I turned in all the schoolwork to the diploma program we are going through.  Ja'Ana's diploma was signed, because we got done!!!  The last few weeks have been rough, to say the least, getting her to finish up, but it's done now and she has cheered up tremendously.  We all have.  Alissa is done with this year's work as well, but does not graduate until next year.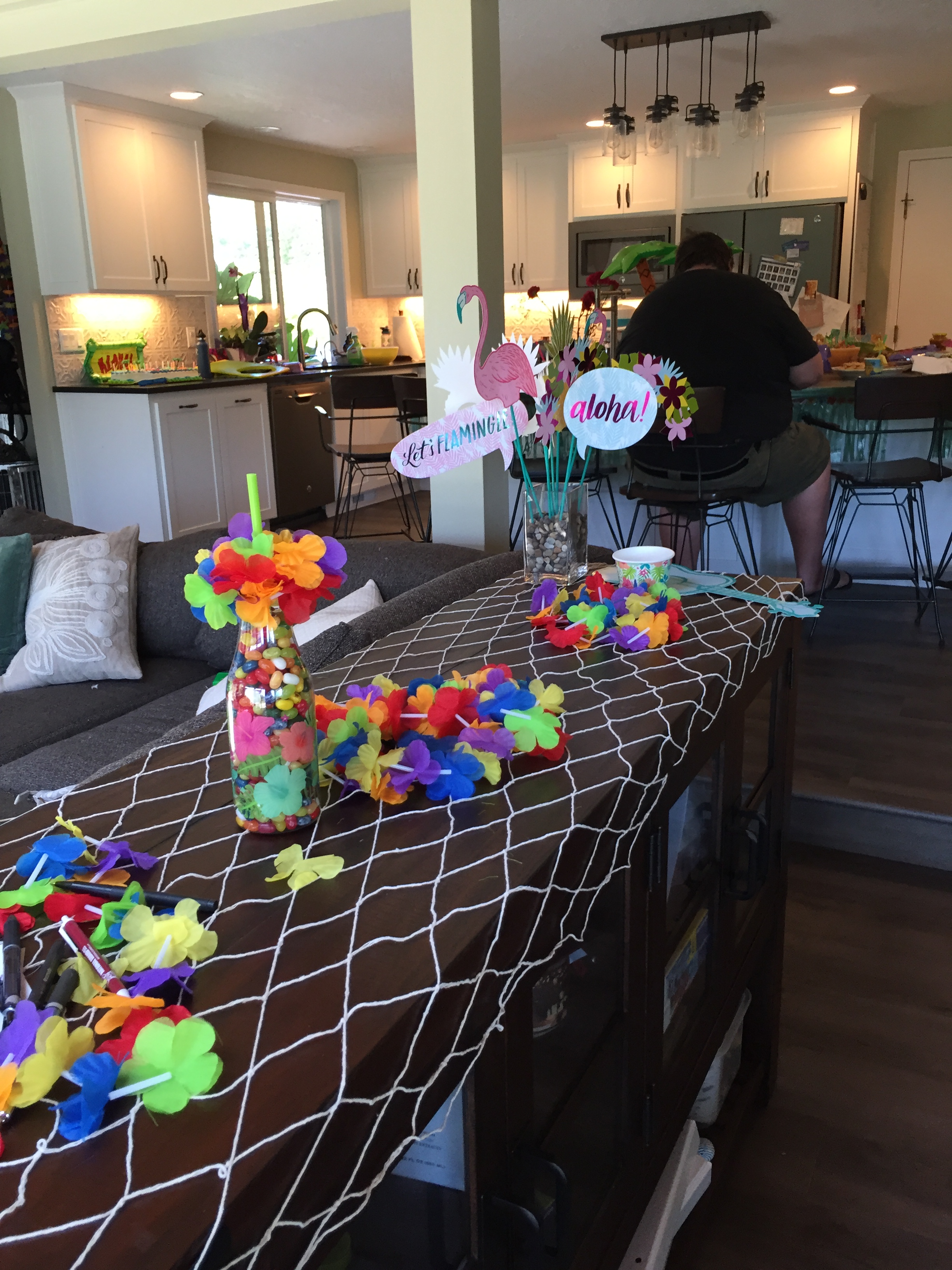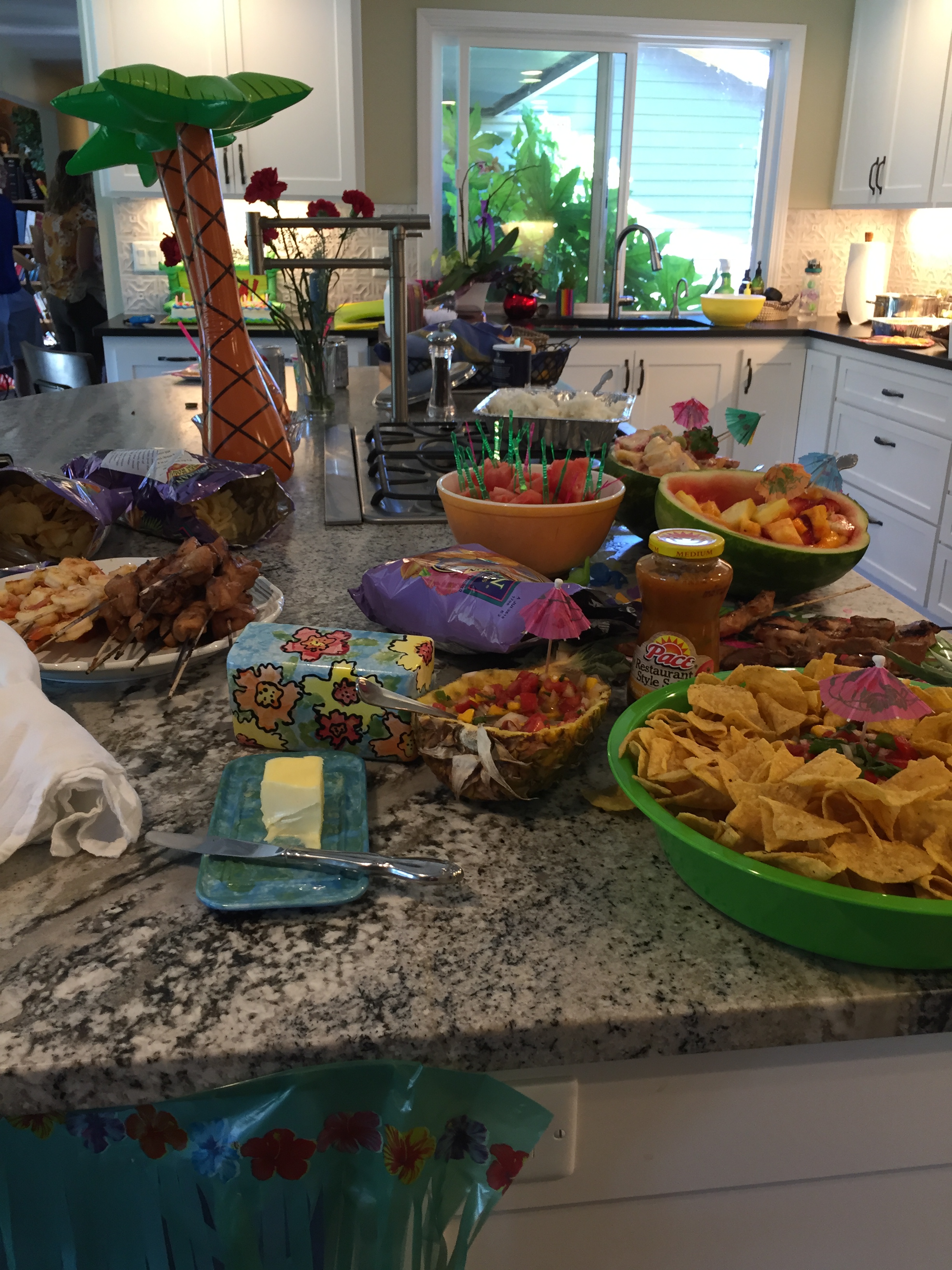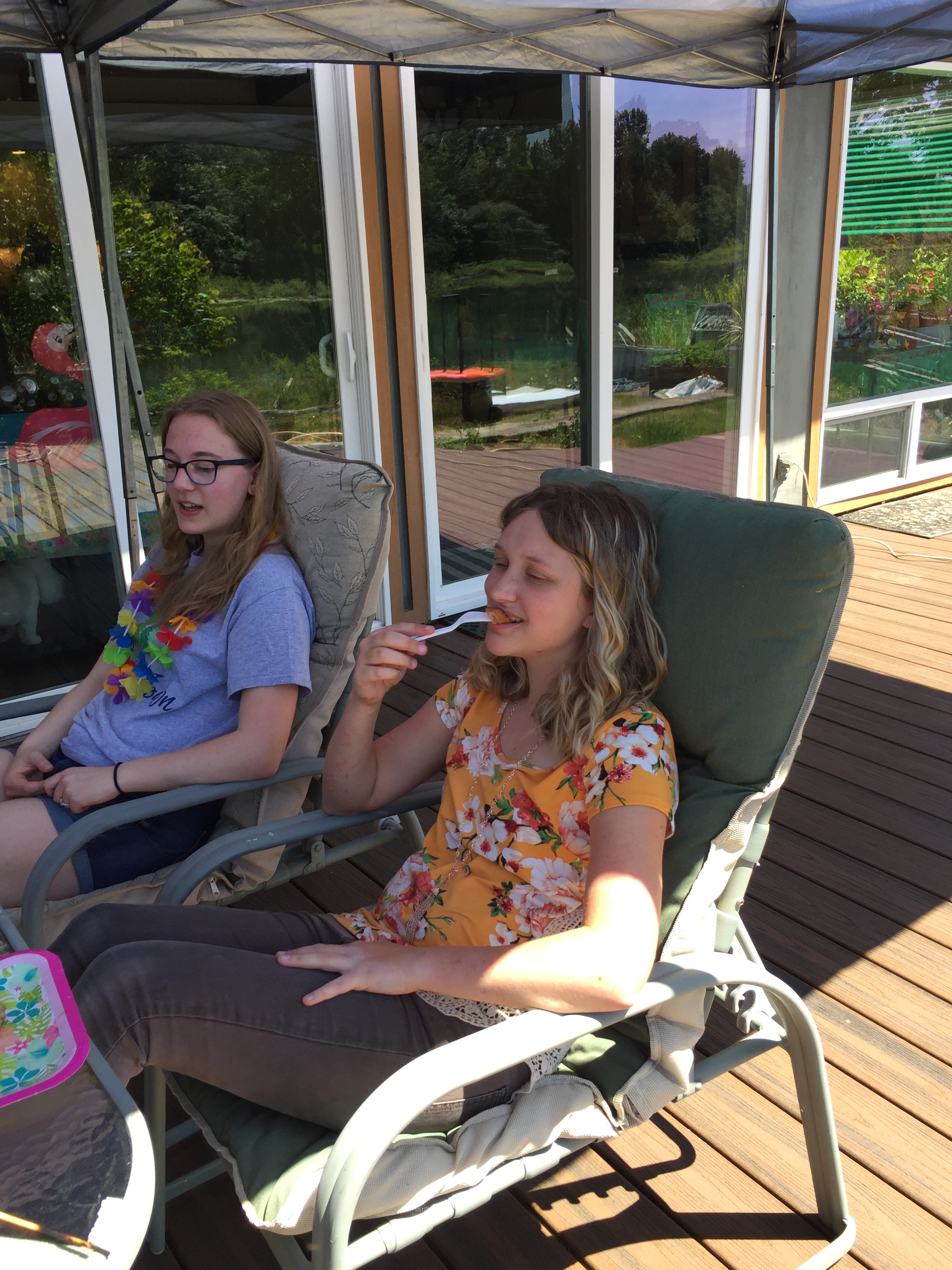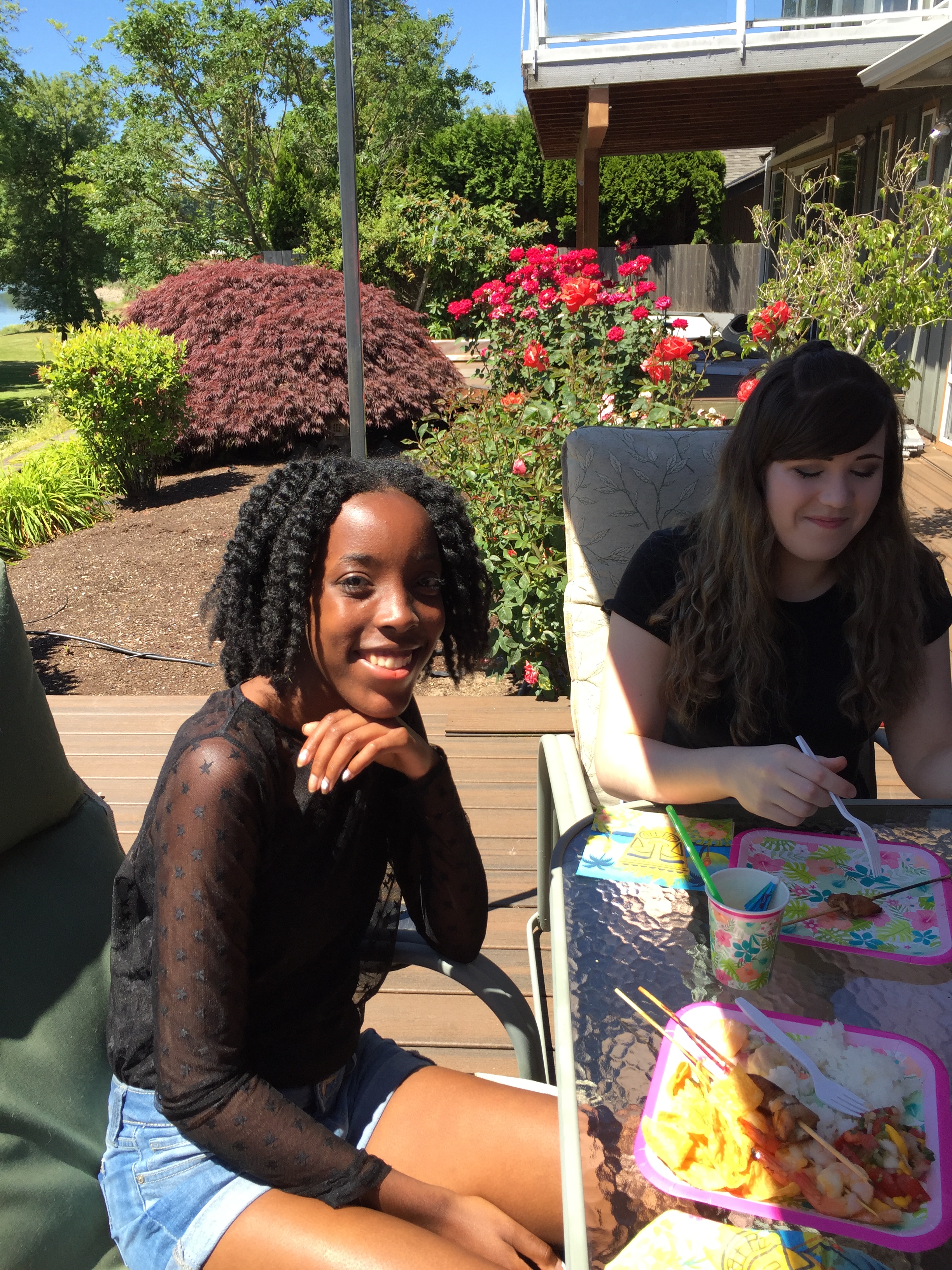 Alissa had a birthday party.  This is a custom that they have done for years, as her birthday is in January.  When she was younger, it made things much better.  Now, she just wanted to have party, so had a big luau.  When we dropped Ja'Ana off, I helped out a bit (very little truthfully–they were super well organized), and we ended up eating there.  Boy was it good, and we will get the same thing (leftovers) for Family Sunday Dinner–so an easy week for me!  There were lots of kids there, and they looked like they were having lots of fun.  Alissa had planned a few games, but mostly, they visited and ate, as teenagers do.
Patsy got an opportunity to work with the high school group for 3 hours, earning money towards camp.  I drove around a lot on Saturday, with 3 events, plus some grocery shopping.  I still am grateful that she could earn money.  I want to promote that work ethic, and it's worth some gas to me.
I worked a few extra hours.  We are still figuring out the best way to serve Michaela's needs now that she is done with her schooling.  One thing we did was have her continue her volunteering work at Meals on Wheels.  So, I went down there with her.  I would have been happy to help, but they didn't need me, so I sat down for the time she was there, just being available in case she needed anything.
I have been shopping quite a bit more than normal.  I have so many events coming up that I need food or other things for:  Ja'Ana's graduation party open house, a dress for her to graduate in (unsuccessful after 2 tries–I hope the 3rd time is a charm), a birthday party for Danait I am helping with later on in June (she and Ja'Ana share a birthday, but she's turning 4 and J is turning 18), gifts for Patsy, Abbie, Danait, and Ja'Ana's birthdays, all in the same  week, several graduates that we know and love and want to at least send a card to, picnics with the kids, and so on.  So, I've been scanning the store flyers and the internet and grabbing the best deals at several stores when I see something that will be useful for these upcoming events.  I have been working pretty hard at it to stretch my money as far as it can go, and I'm feeling successful.  I didn't have to buy lettuce, as there is some in the garden now, so that's one thing I could skip!
We did a Costco run, and I got a chicken, which we ate and I turned the bones into chicken soup.  I have been serving lots of refried beans and soup and chili from last week's cooking spree.  Meals have not been exciting, but they have been filling.  We ate Costco food the night we were there.  I made a batch of muffins, which were scarfed down, probably because people were a wee bit tired of beans:)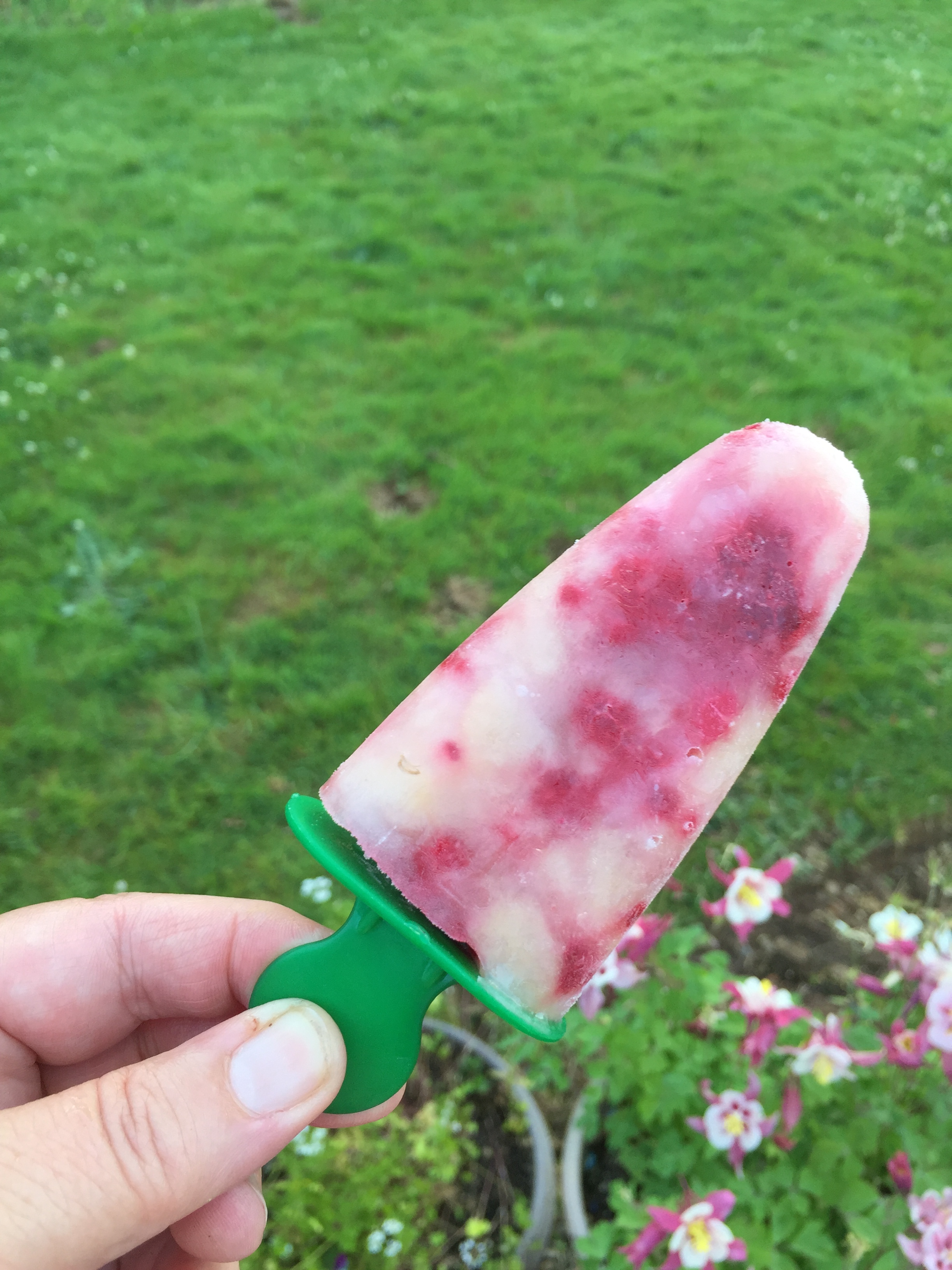 I cleaned a bit more in the garage, and used more odds and ends of food I found lurking out there.  I've been using canned pears in more popsicles, along with what ever berries I can grab.  Some of those pears have been around a long time, and I'm delighted to find a way to get them eaten!
We did more yard work, but did not buy  bark dust for the $250 Rob was quoted.  We will explore more options, or skip it!  The garden is growing well, but that's for another post. This one is getting too long, and I want to go to church:). I hope your week was as satisfying!