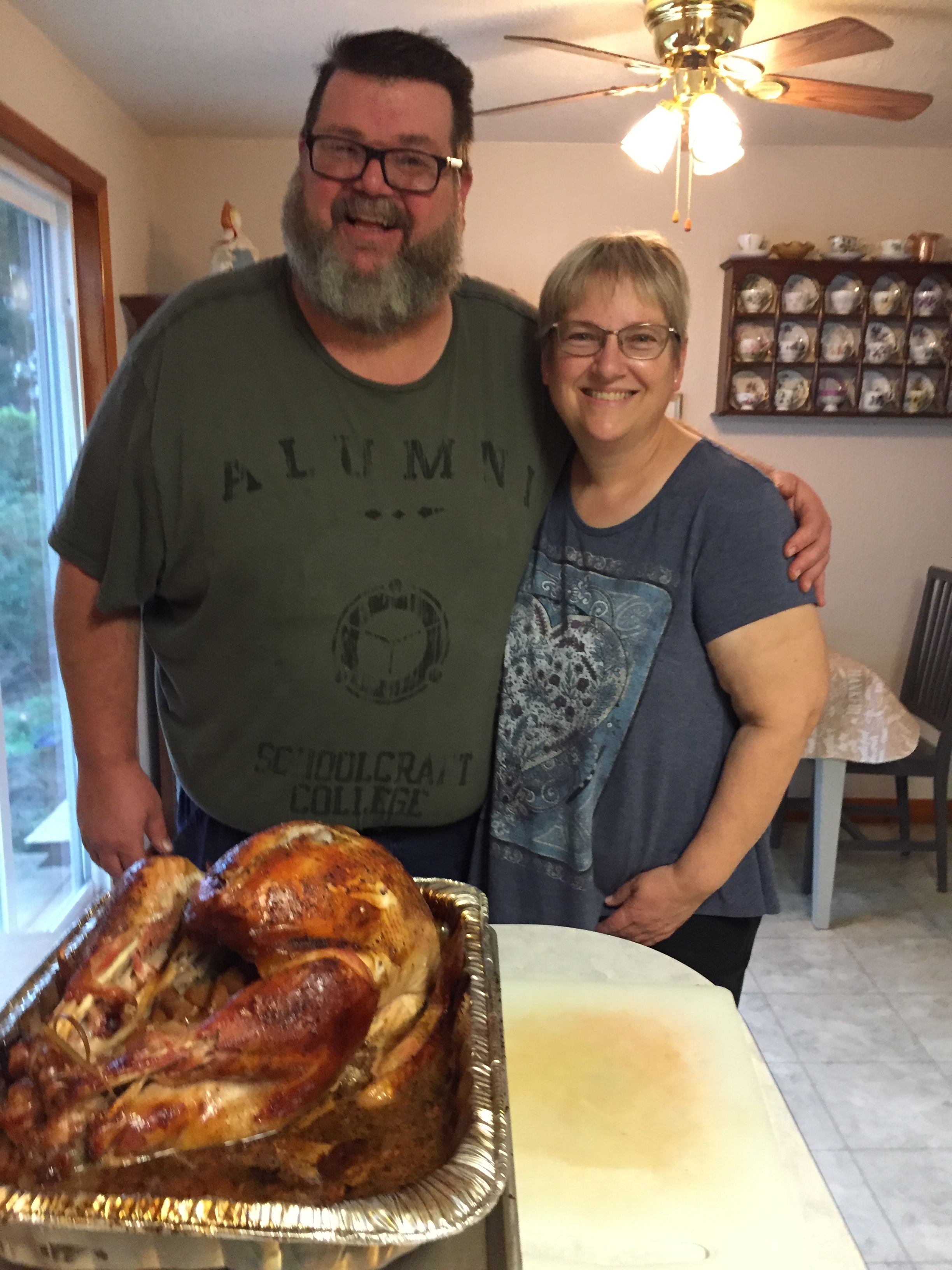 I want to wish each and every one of you a very happy Thanksgiving Day!
We got up bright and early this morning, and Rob has already finished cooking the turkey on his barbecue.  He has a ham going out there, now.
We've got stuffing, vanilla rosemary maple glazed sweet potatoes and of course, green bean casserole ready to pop into the oven to finish warming.  The sweet potatoes will have maple candied walnuts on top, and I was delighted to find gluten-free fried onions to put on the green beans.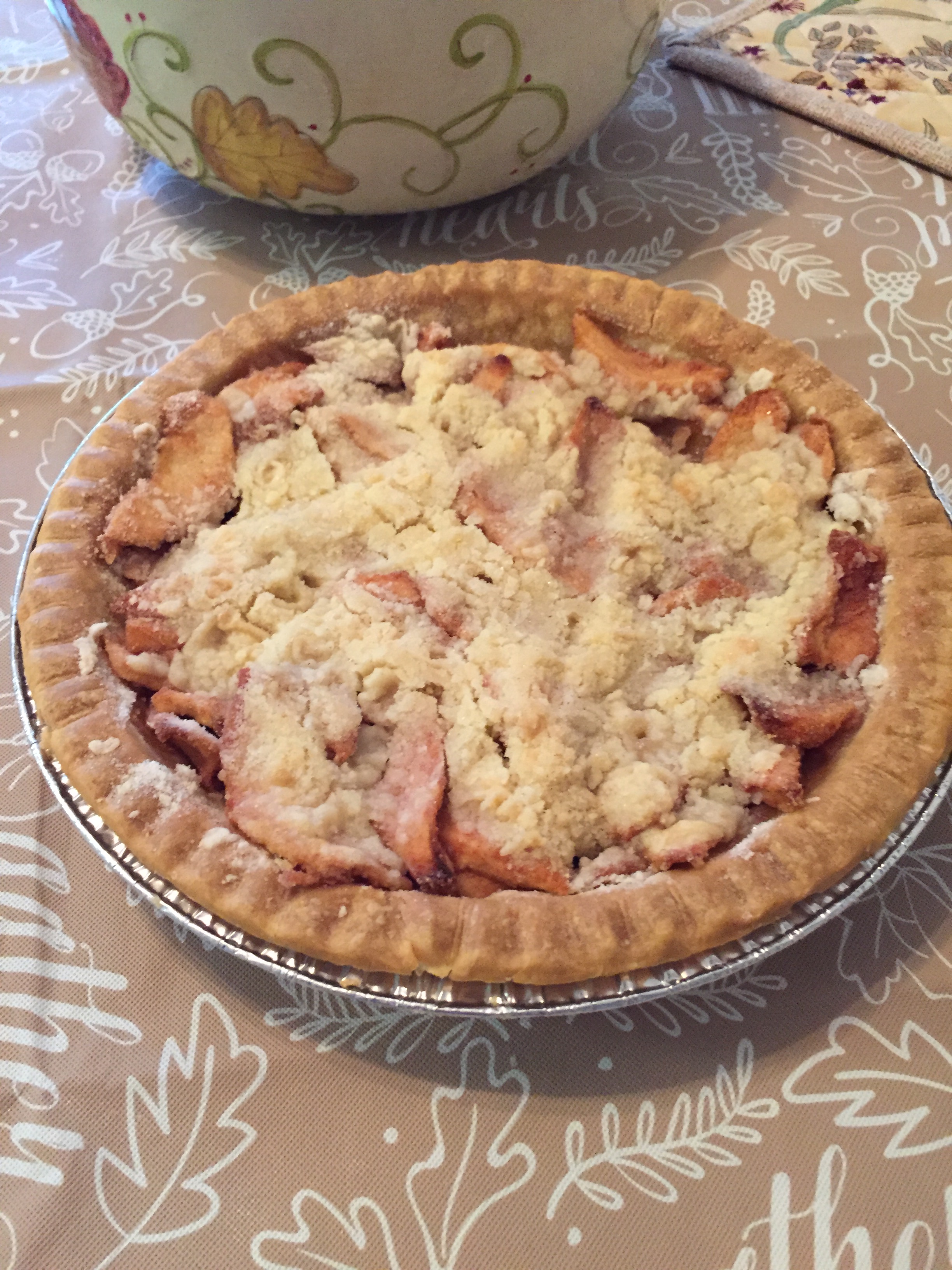 An apple pie with streusel topping awaits.  The table is covered with trivets and pot holders waiting for all the great food and goodies the family will bring.
The house is spotless, thanks to the family members who came yesterday and helped clean.  The table in the garage is out from it's load of clutter it carries between holidays and looks pretty with a freshly ironed tablecloth. (Thanks, guys!). There are chairs in every nook and cranny around the house.  All we need now are the guests, and they should start arriving before too long.   It's shaping up to be a wonderful day, full of family and friends.  Although we will miss the ones who cannot be here, they will be in our thoughts on this day, especially.  We have much to be thankful this year.
Rob and I want to wish a Happy Thanksgiving to each of you and your families on this day.  I'm sure there are as many different ways of celebrating as there are people in this country, but I know every one of us has a lot to be grateful for.  I love having a day where I can take a moment and reflect on all the blessings the Lord has brought to me this year.  Have a wonderful day!