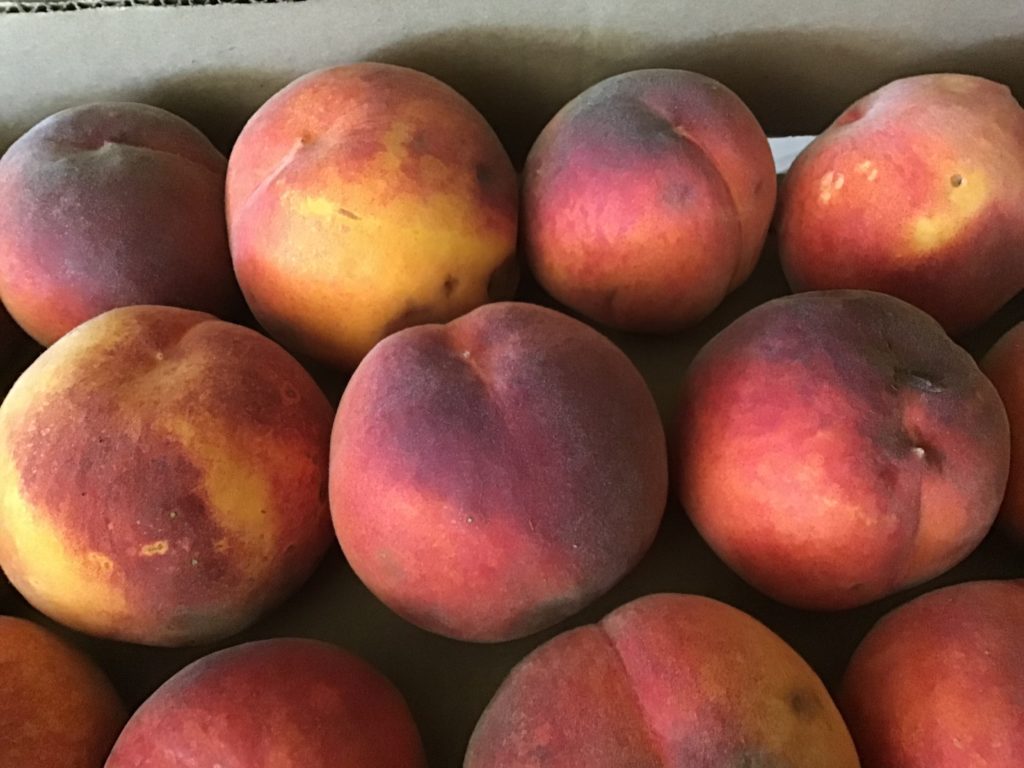 The last couple of days have been busy. A lot of produce has ripened up and we have been processing it like crazy. When Rob went up to my sister's farm on Saturday to spend the day, she sent home peaches. These are New Havens and they will be frozen and made into jam.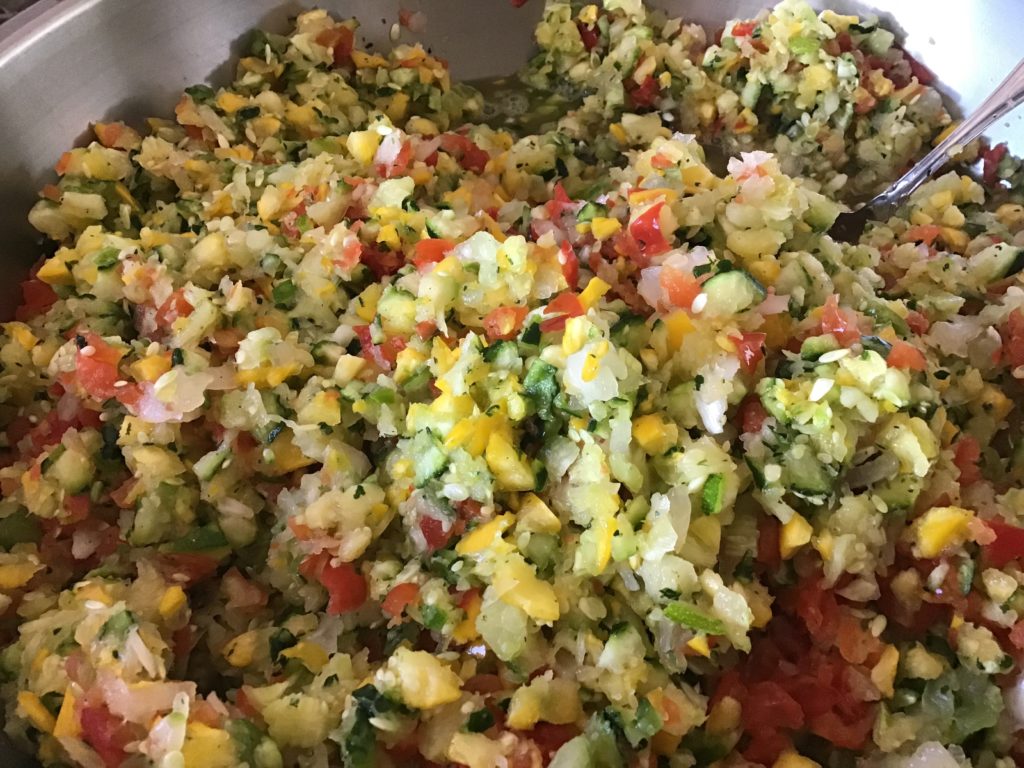 This morning I picked an enormous bowl of zucchini. There were both yellow and green ones, and I also got some cucumbers. I made one pint of dill pickles and ground the rest of them for relish, because they were a little large. I ground the zucchini too, plus a bunch that were in the fridge. I got about 30 cups, so made a triple batch of relish. I had Rob buy some red peppers and I had onions from my sister's garden. I used a very old hand-cranked meat grinder. I've had it for my entire marriage, and I'm sure it was old when I got it. It's a handy tool and gives the vegetables a good consistency for relish.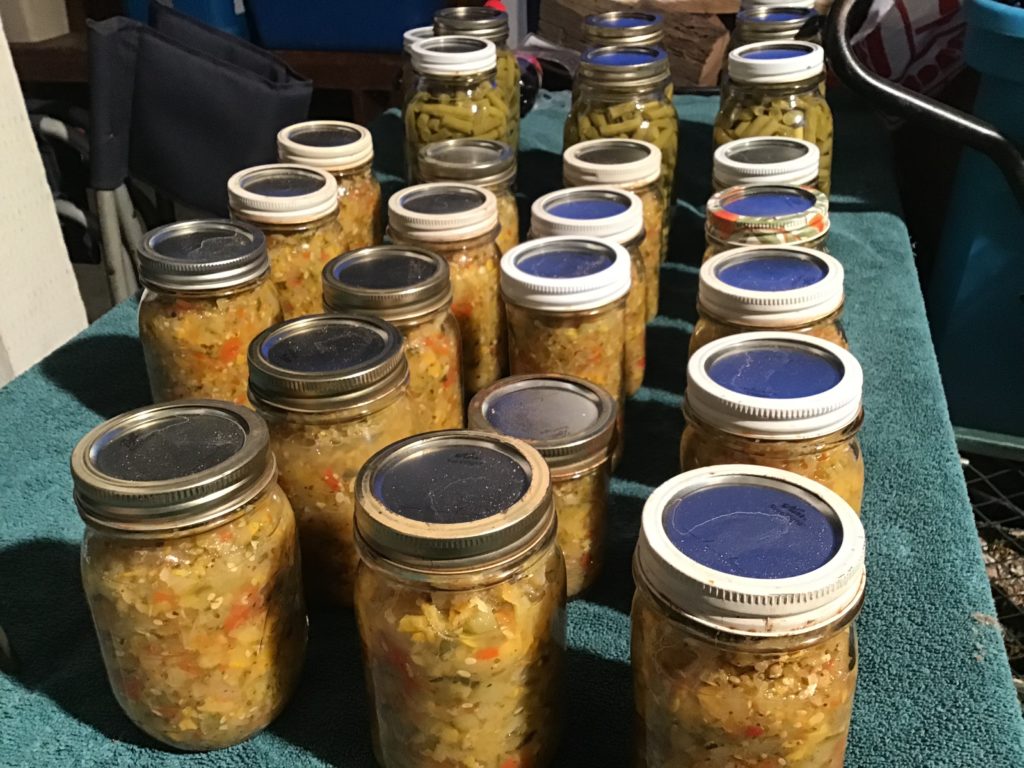 We got 19 jars of relish. The beans needed picking, too, and Rob canned 7 quarts. It was nice to have his help today. I picked everything while he took Patsy to an appointment, then he canned the beans while I worked on the relish.
Patsy got to go to some lava tube caves called Ape Caves. It is in Washington state, and I was happy her youth group was going. It was an entirely new experience for her. It only cost $5 for gas, and the kids packed lunches, so it was also very economical.
Rob checked the Whoo-Hoo rack at Fred Meyers and found 2 boxes of Cheerios for 99c/each. He grabbed them. I didn't shop for groceries except a very small handful of items we were out of. We ate a lot of garden produce, and I used some dried beans to make chili. Rob cooked a very small turkey we got for free or very inexpensively last Thanksgiving, and we used the meat on salads, a casserole and some soup, for ourselves and others.
We worked a lot this past week. We were able to finish making up the hours we needed from when the kids were gone with their parents on vacation.
I did a lot of deep cleaning and organizing. I filled my garbage can to the brim this week with things I don't need anymore. I love filling it–after all, it's the same price full or empty!
I also filled the yard debris bin this week. I'd love to fill it each week, but some weeks, I just can't find the energy. And, I'm pleased because the front flowerbed (where I got the weeds from) was sorely needing to be cleaned out.
How was your week? Did you do anything frugal or fun?