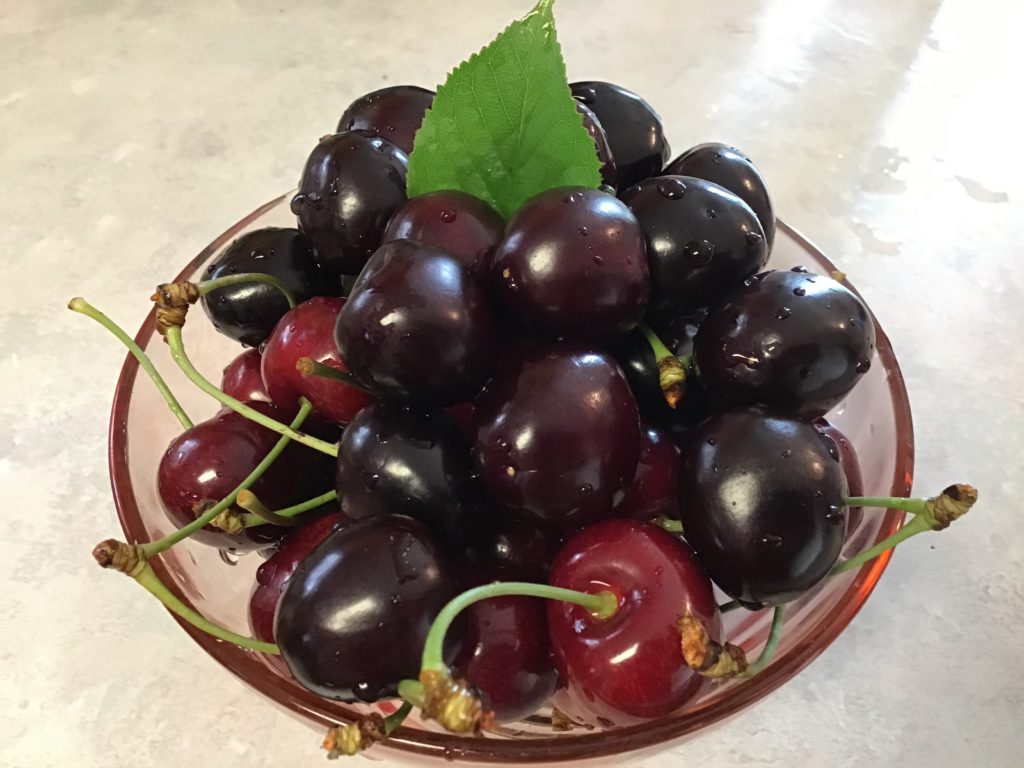 We got the chance to pick cherries this week. My sister has several trees and shared them with the family. I canned some and made a cherry crisp. Yum!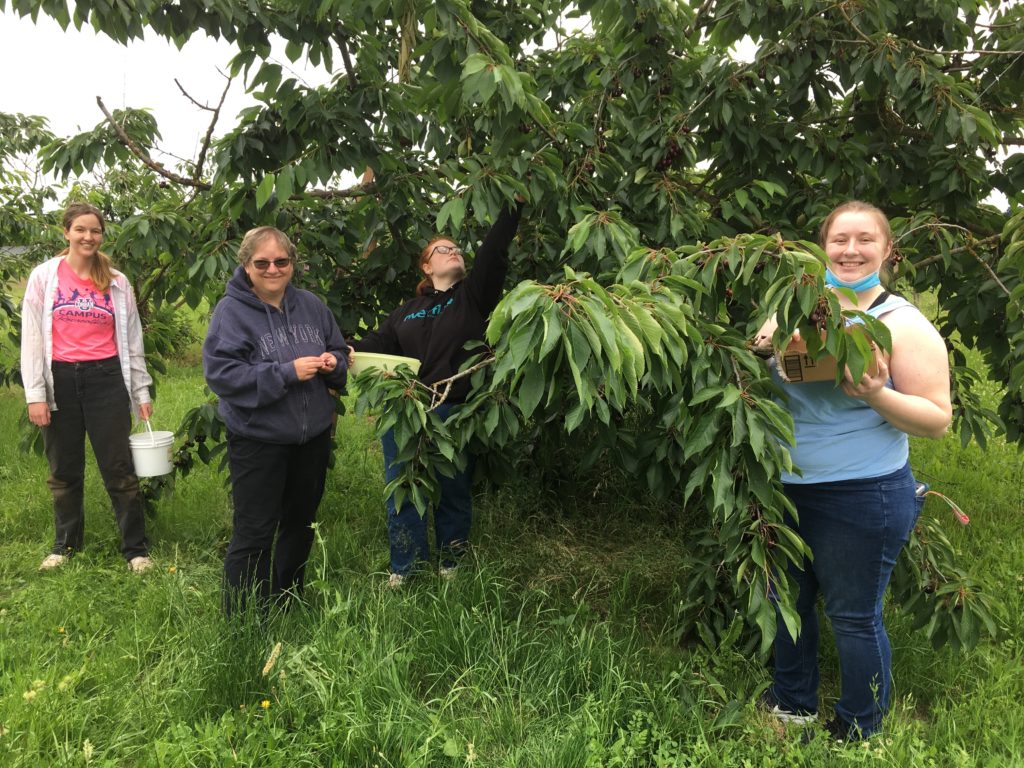 Since there were several nieces, my oldest daughter, both sisters, it was like a family reunion, and we all worked hard on scattering the required 6 foot distance from each other while trying to get the best cherries. It was a little comical at times, and some finally went and got masks to help the situation out a little.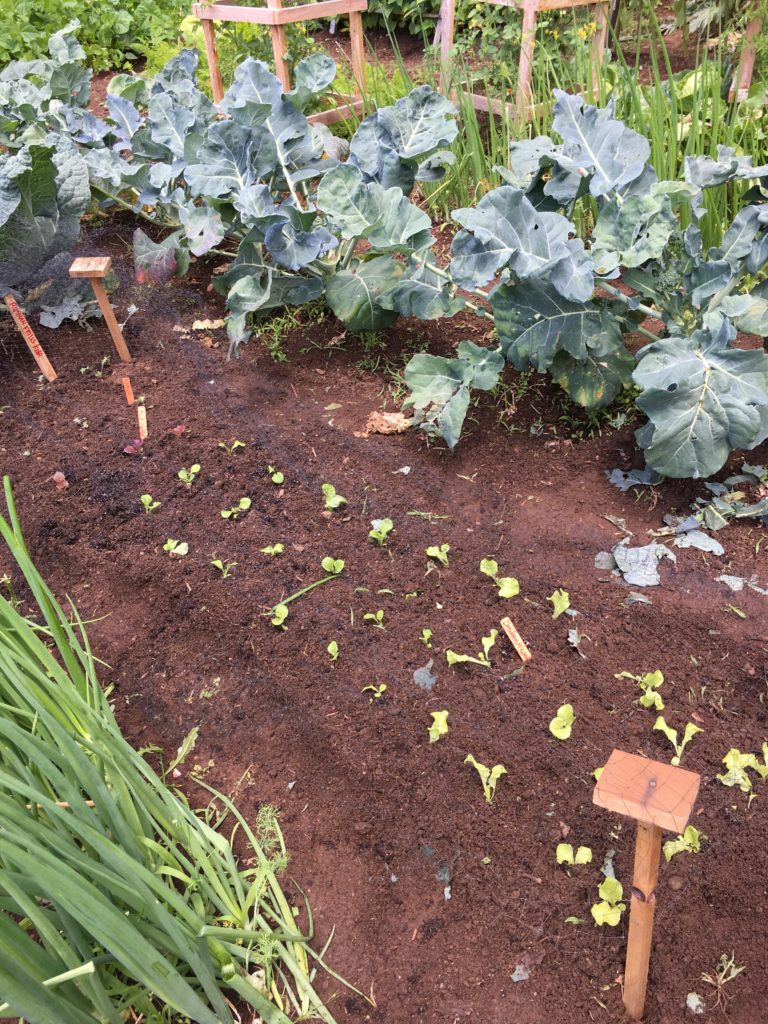 Rob got the tiny tiller going and I tilled up 2 small sections where other crops had been pulled. In this place, I planted several small lettuces he had grown in the greenhouse, and some Russian Frills kale. My friend, Jeannie, sent Rob the seeds for both the kale and the Red Merlot lettuce. He planted only part of the seeds she sent, and plans on growing more in the fall. He also grew Buttercrunch lettuce and Drunken Frizzy-Headed Woman lettuce. I watered them in and netted them. We have so many birds, they are hard on lettuce.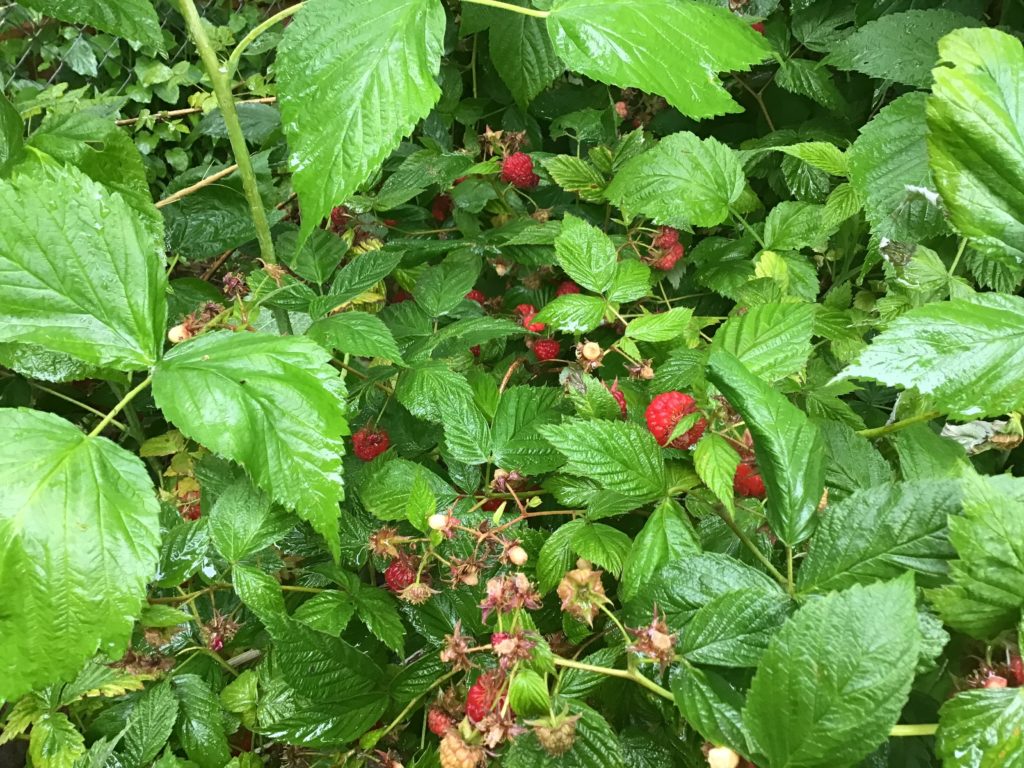 I picked berries several times this week. Besides the raspberries and strawberries, I picked a small handful of Marion (black) berries. The blueberries are turning blue, but are still sour, so I'm leaving them for a while. I froze most of them, and we ate the rest.
I picked cabbage, snow peas, green onions, basil, cilantro, 2-4 try tomatoes and 2 tiny zucchinis.
We went to the dentist for cleanings and check-ups. It took a long time, due to the extra Covid cleaning, but I am so grateful they could do Rob's teeth before his surgery. I am the only one who has to go back, they need to replace an old filling.
We spent hours cleaning and organizing for the upcoming surgery. I finished today with a thorough cleaning/bleaching of the bathroom, mopping all over, bleaching doorknobs, doing dishes, cooking a little, and a little garden work. We now have a shower/bathtub bench (after all our scurrying around looking for a free/cheap one, we found that our insurance covered a brand-new one, in full. Hmmmm. Wish we had known that first. We are the proud owners of compression socks and trekker poles. The rest of the little gadgets will be given to us at the hospital.
Rob had his Covid test this morning, and tested negative. Praise God! Now, we just go down there in the morning, and get the operation done. The nurses at the orthopedic clinic said the cafeteria either isn't open at all, or is open for very short hours only. I'm taking no chances. Instead, I'm taking a lunch:). I'm so grateful I can go at all, at first only the patients were allowed in the hospital. I will need to come home at 7 p.m., as that's as late as I can stay. If all goes as it should, I will bring him home on Tuesday. We have people for Patsy to be with, and people lined up to help when Rob first comes home. I'm as ready as I can be, and Rob is more than ready. Since they made him stop his ibuprophin a few days ago, his pain level is very high.