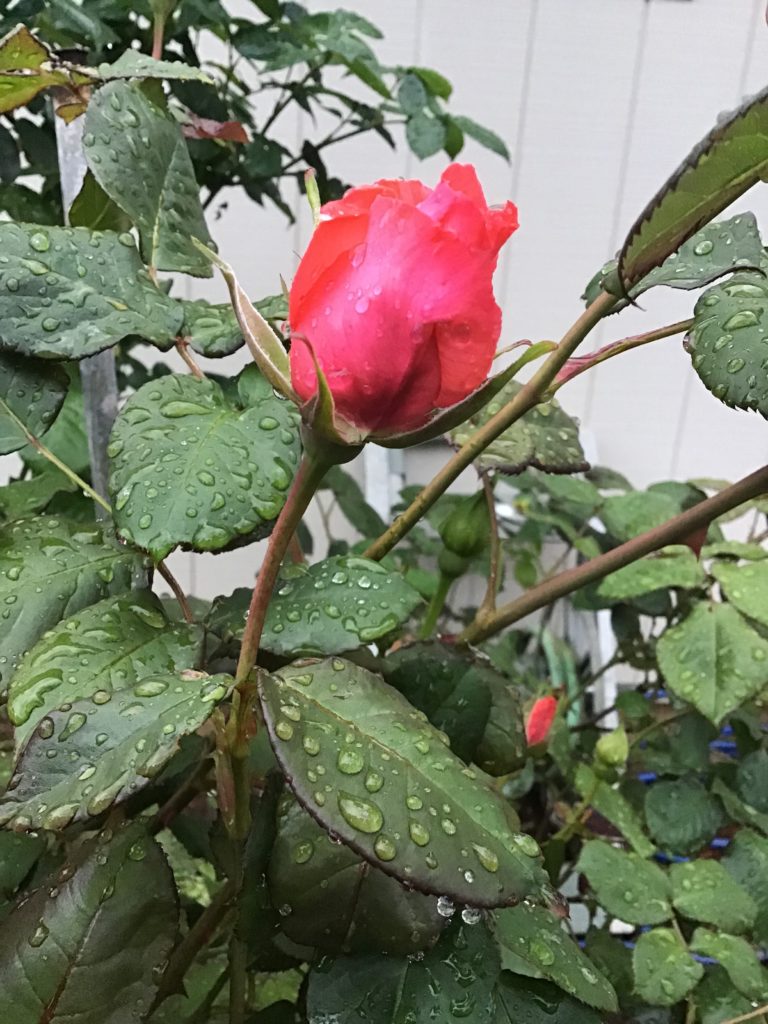 We received 2 unexpected blessings this week. I just thought I'd share them, since I'm bursting with thankfulness and excitement this morning!
First, our daughter, who lives in Hawaii, sent us ticket vouchers to come see her. It was our Mother's Day and Father's Day gifts. We are blown away with surprise and appreciation. We are planning the trip now, and will go in a few months. Our aunt is going, too, and Patsy. It's going to be so fun, and amazing!
The second thing is a little odd, but also amazing. Our local Fred Meyers store has a person who anonymously gives out money by dropping it into people's carts when they are not looking. I had heard of this person from ladies at my exercise class. Well, last night, it happened to me! There was an unexpected $100 bill, signed "Bernie" or "Bennie" (I really can't tell which one) in my cart–just floating around near my purse. I was so surprised and shocked! I NEVER saw anyone lurking near me, or anything. I have no idea how or who did that! When I mentioned the whole thing to the checker, she was not surprised, but was pleased for me. When I asked if she knew how to thank this person, she said they did not even know if it was a man or woman who did this, but her suggestion was to send up a prayer for them, and thank them that way. And, that is just what I did!