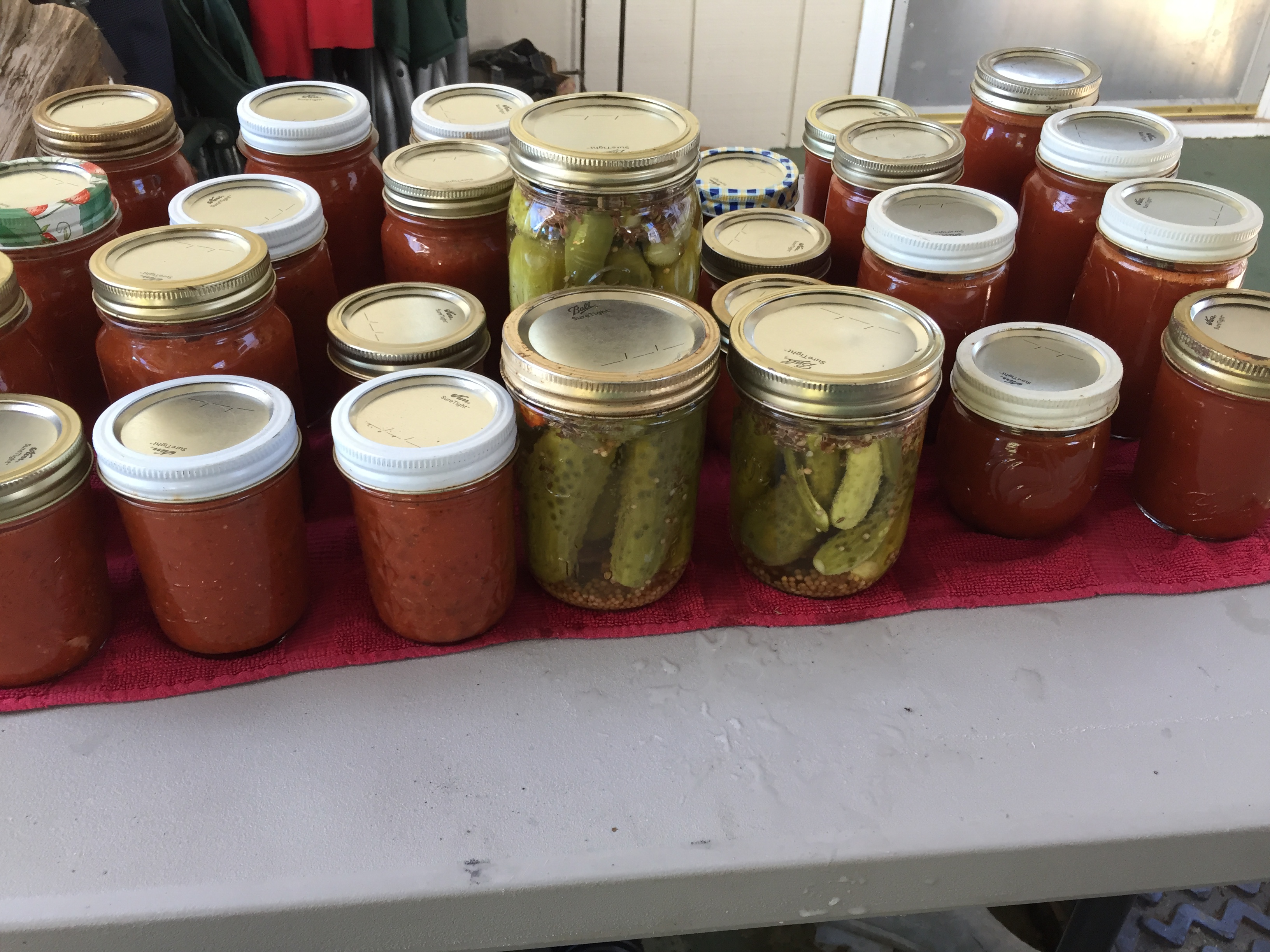 This week, I was able to get enough tomatoes for both pasta/pizza sauce and taco/enchilada sauce.  I'm super happy with the flavor of both.  I was surprised with more cucumbers when I looked under the bushes that really look as if they are dying.  So, I made more spicy pickles because I also found a couple more jalapeños and Serranos on those bushes.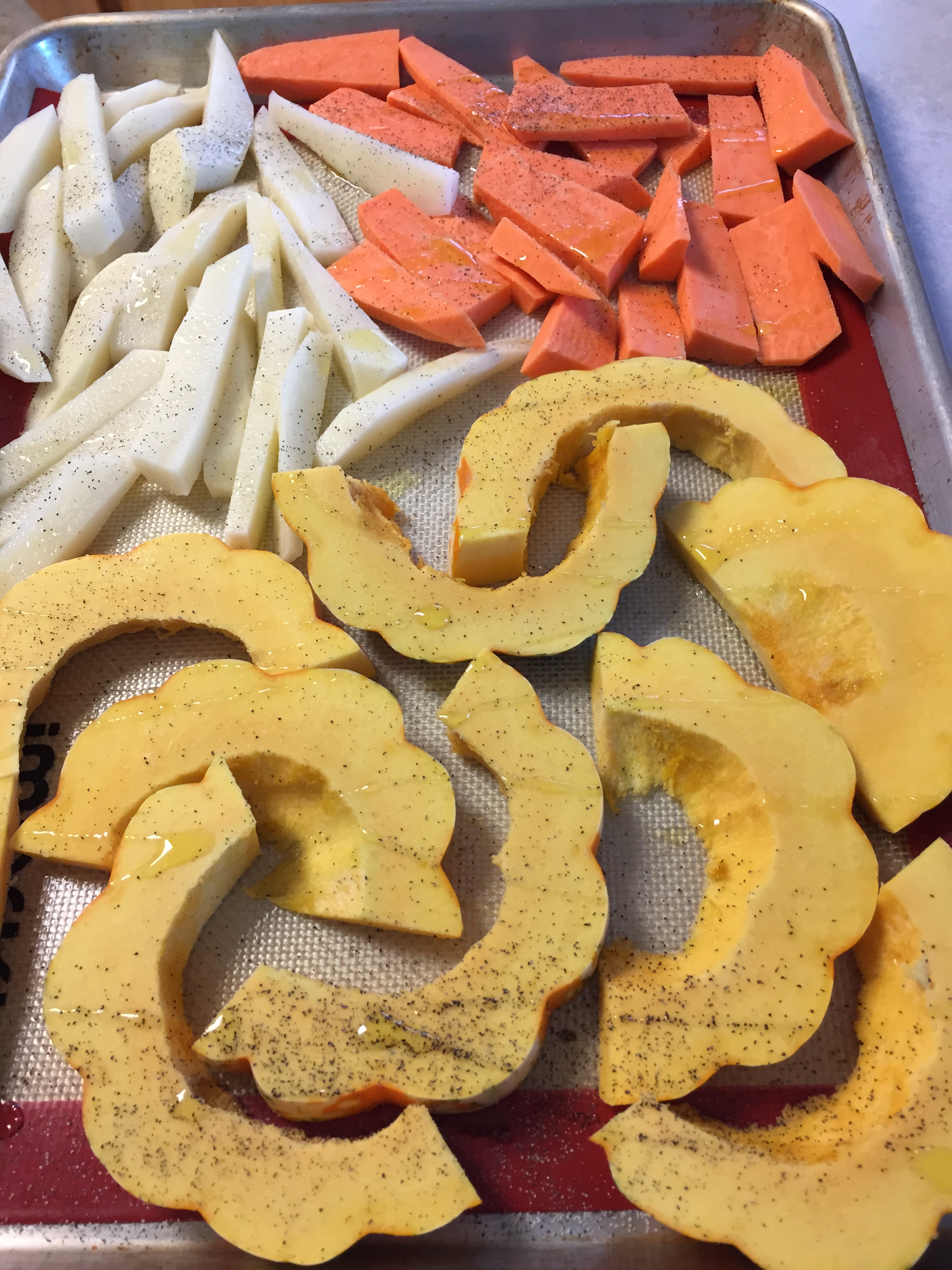 One night I roasted a pan of sweet potatoes, white potatoes and acorn squash.  They all turned out great.  The Carnival acorn squash plant has been prolific and I just keep taking the biggest ones that look the most mature, and using them.  This is the 3rd one we've eaten so far.  There are quite a few left out there.  Some probably won't mature, but several will.
We have had chicken with plum sauce twice.  Since I made a new batch, and there are enough prunes to do it again if I get around to it, I am glad that we are finding a way to use it in such a tasty fashion.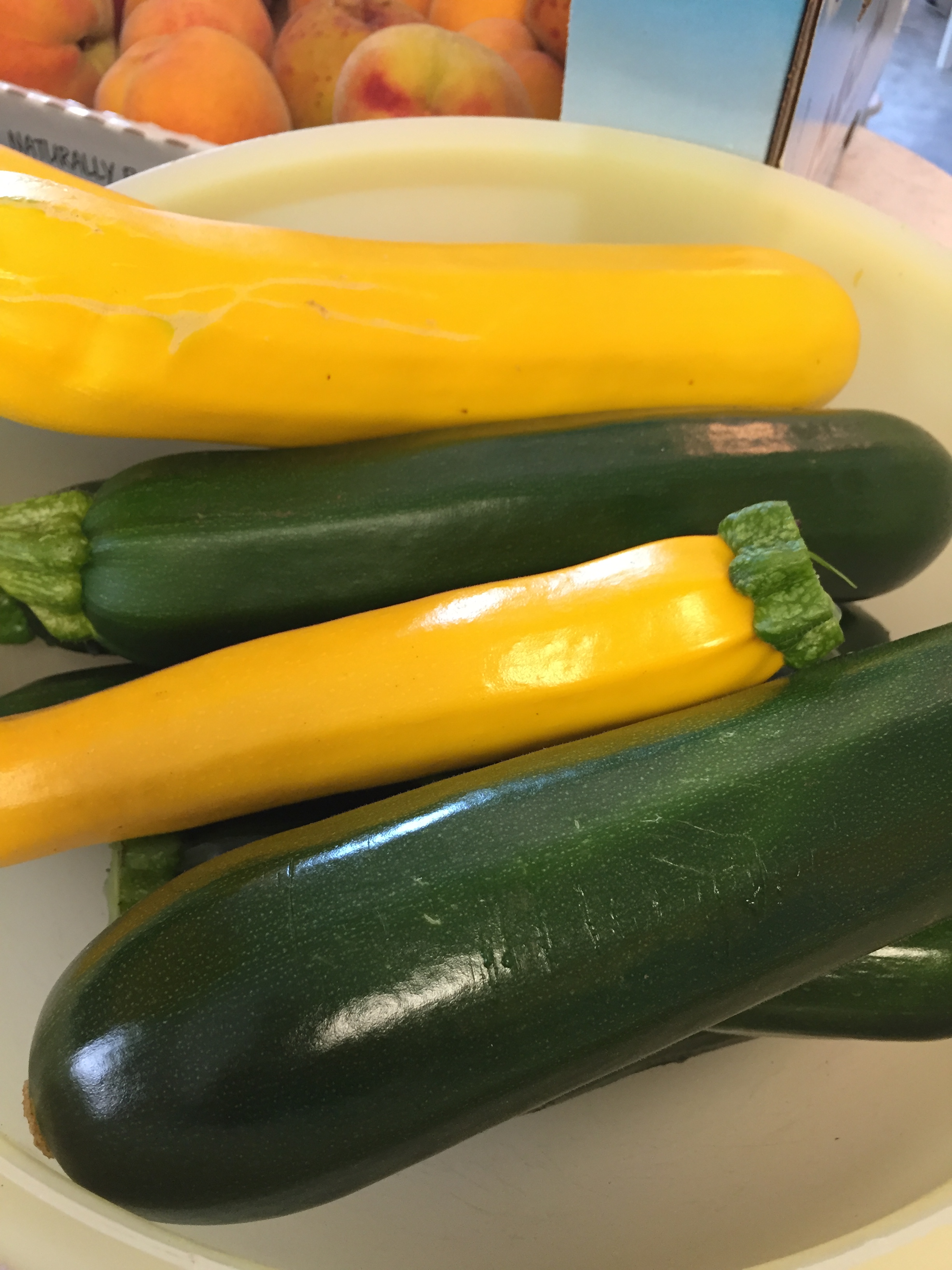 We are still eating zucchini, although I'm happy to report it has slowed down to a manageable level.  It is nice to saute some zucchini with onion until just crisp-tender.  This is an old picture, so it doesn't show the yellow crookneck squash, or the scallopini squash or the round ball squash that came up from the few seeds I planted from a summer squash mixture in early August.  The old plants are about done, and will probably die before long, so it will be nice to still have a fresh veggie when that happens for a few more weeks.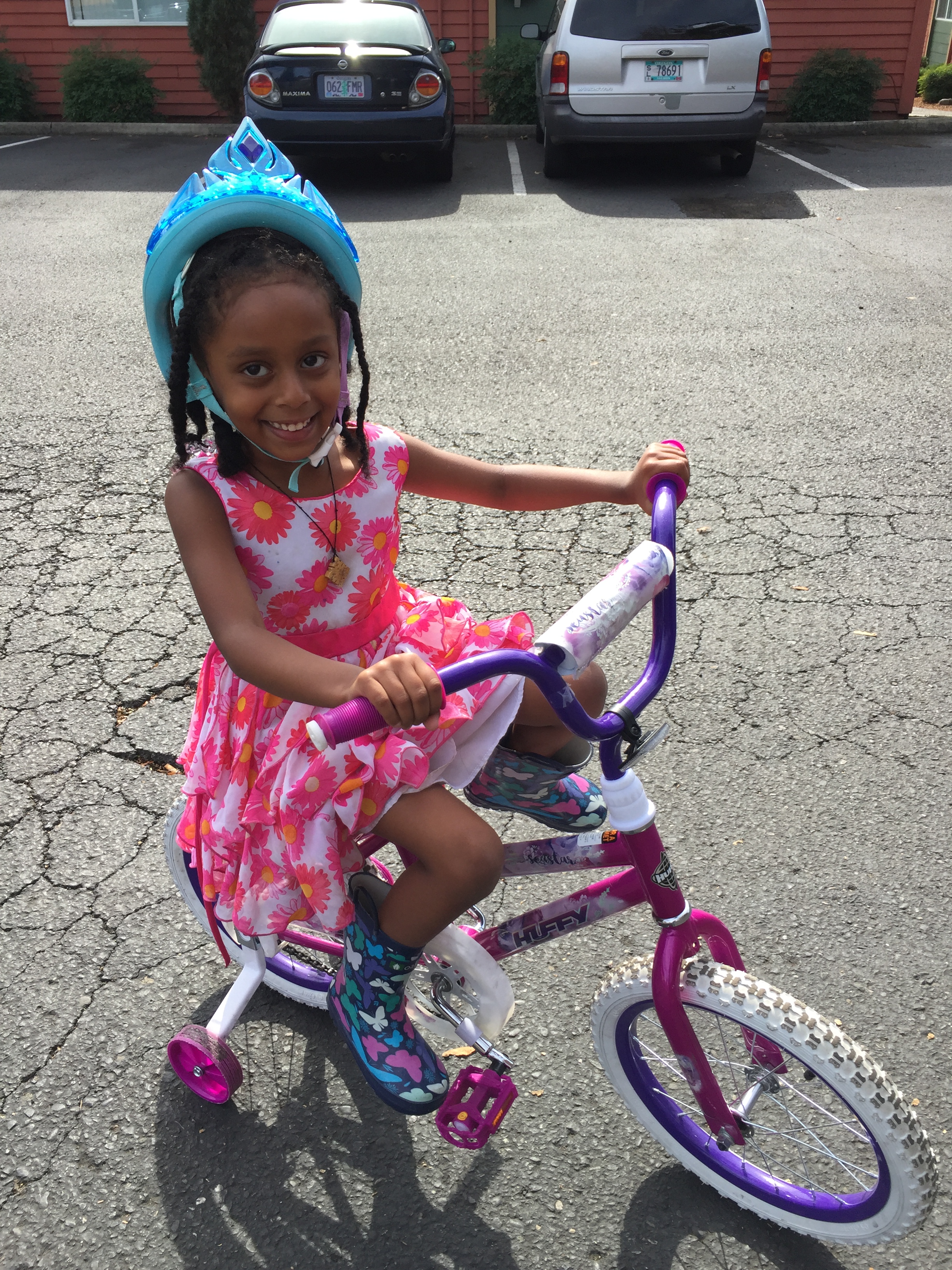 I had Eritrean food with Harnet one day.  Danait was proud as can be of her bike-riding skills.  The bike and helmet were birthday gifts back in June, and she has improved a lot.  Since the only place she can ride is the parking lot of their apartment complex, there is a little routine they do, so I had to do it, too.  It consists of her riding off quickly, with the grown-up chasing her, all the while looking for stray cars and cats (there might be one, you never know!).  She was telling me they do it 3 times some days.  I was done at one trip around their course:)  It was a good workout.  Lunch was great. I took a salad to add to the food Harnet cooked.  Of course, she sent some home.  This time it was the red lentils she likes to make and some rice with mixed vegetables in it.  The girls here at home have been eating it as taco filling.
I got some pork cutlets on mark-down last week, so we used them this week.  Rob grilled them after marinading them for a while in one of his concoctions.  They were delicious.  We ate lots of salad, piles of tomatoes, some canned and fresh fruit, a few potatoes, and some other side dishes.  It's going to be harder to plan dinner when the garden dies, but it's still limping along for now.  I'm glad. It's an awesome time of year when I have so much fresh produce.